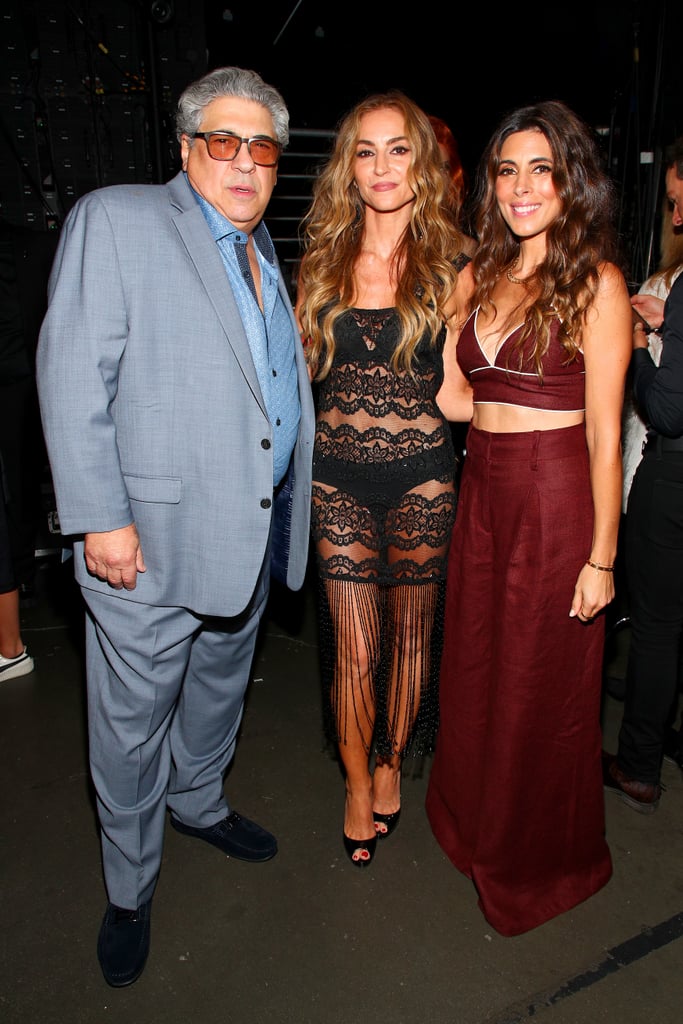 Give it up for New Jersey! On Aug. 26, the cast of The Sopranos reunited at the 2019 MTV Video Music Awards to present the best pop award, and it felt like the '90s all over again. Jamie-Lynn Sigler, Drea de Matteo, and Vincent Pastore represented their onscreen roots at the award show in Newark, NJ, while presenting the award to the Jonas Brothers, and even brought some mafia humor à la Tony Soprano.
"I got a problem. I don't recall anyone asking me if they can do an award show here," Pastore joked. "MTV, what do you think you're doing? Handing out awards without my permission. How about I win something, too? I'm just saying this is a nice little show they got here, but it would be a shame if the power went out." Then Sigler chimed in that there were "a lot of witnesses" there.
The group posed for photos on the red carpet ahead of the show, and de Matteo even brought her kids with her. Check out photos of the Sopranos stars at the VMAs ahead, and get all the details on the upcoming prequel movie here.
Source: Read Full Article