Max Rosenthal, father of Phil Rosenthal (the creator of "Everybody Loves Raymond") has died. He was 95 years old at the time of his death.
The cause of death is unknown at the time of this writing, but Phil took to Instagram to share a touching tribute of his father, who portrayed the role of "Max" on the sitcom.
"Max Rosenthal passed away last night," Phil wrote on June 27. "As heartbroken as we are, we are so grateful that he was our dad, our grandpa, our friend, our favorite and funniest TV star, and the role model for how to live 95 years while being sweet, gentle, kind, compassionate and really really funny. Will have more to say, later. Lost the biggest influence in my life. I know you loved him too and I'm sad for all of us today."
He continued, "I love you Dad. You live on forever in us, your family, and the friends you've made around the world." 
It's clear that Max made an impact both on and off-screen. Keep reading for more details on his life and career.
Max Rosenthal had a recurring role on 'Everybody Loves Raymond'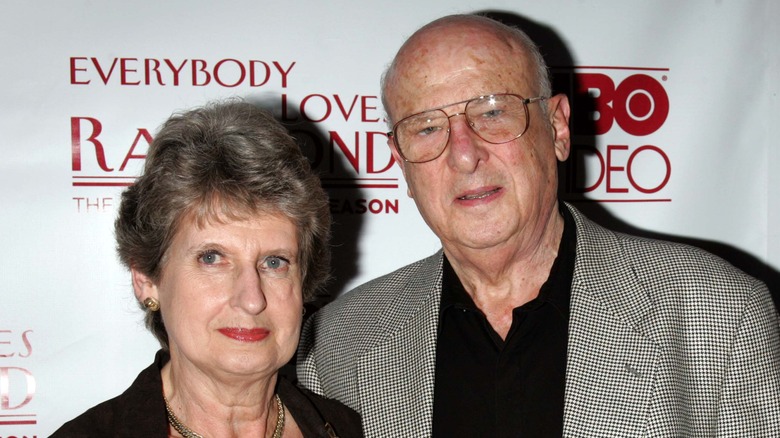 It wouldn't have been "Everybody Loves Raymond" without Max Rosenthal.
According to Variety, Max and his late wife Helen were "key inspirations" for Ray's parents Frank (Peter Boyle) and Marie (Doris Roberts). Max also portrayed one of Frank's friends from "the lodge," Max, on multiple episodes throughout the series.
In addition to "Everybody Loves Raymond," Max appeared on his son Phil's other shows, "I'll Have What Phil's Having" and his Netflix series "Somebody Feed Phil." Phil discussed what it was like working with his father in his 2010 film "Exporting Raymond:" "[Skyping] was the hit of the movie because my parents were so funny and real and cute," he told The Houston Chronicle in October 2020.
Max might have made a name for himself on the TV screen, but his personal life was even more impressive. According to New York Jewish Week, he was a Holocaust survivor who escaped Berlin, Germany after Kristallnacht in November 1938. Max is survived by Phil, Phil's wife Monica Horan (who played Amy on "Everybody Loves Raymond"), his other son Richard and Richard's wife, as well as grandchildren, per Variety.
Source: Read Full Article