Lamar Odom and Khloé Kardashian finalized their divorce years ago, but the two can't seem to get away from the headlines. After the former NBA star left a flirtatious comment on the "Keeping Up With the Kardashians" star's Instagram photo, her other ex, Tristan Thompson, quipped back. "God brought you back the first time," he wrote, per Us Weekly. "Play if you want, different results." Thompson was referring to Odom's 2015 near-fatal drug overdose.
Though Odom did not reply via Instagram, he addressed Thompson's insensitive comments in an interview, according to TMZ. "He don't really know me and what do you say, 'God forgive them for what they do not know'?" he said. "That could have really turned ugly."
The "beef" did not escalate any further, but in early August, Odom made headlines for another reason. Scroll ahead to find out what health-related problems forced the basketball player to cancel a live interview.
Lamar Odom canceled an interview because of "exhaustion and dehydration"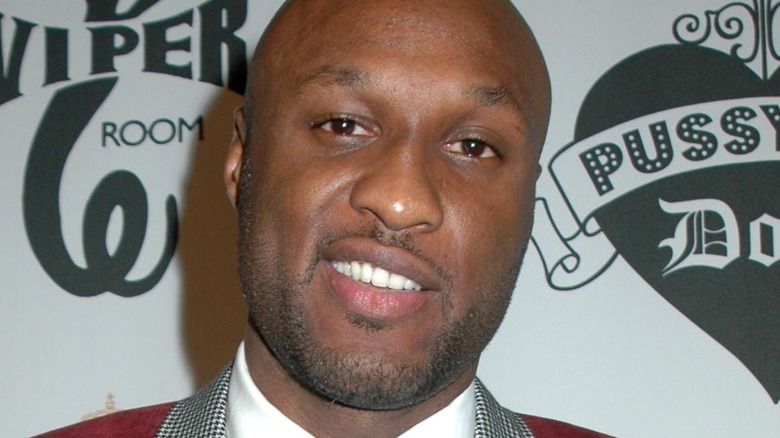 Lamar Odom had to cancel a Facebook Live appearance after experiencing some health problems, according to Page Six. The basketball player was scheduled to do an interview on "Addiction Talk" August 4 but reportedly "canceled at the last minute" because he wasn't feeling well. "Just moments ago we received information from his team, the agency that works with him, that let us know that he won't be able to join us tonight due to some health concerns," host Joy Sutton said. "We've been told that he's dealing with dehydration and exhaustion, and I can tell you that he did want to be here tonight."
Odom's management team later confirmed what led to his inability to join the stream, writing on Instagram, "Due to exhaustion and dehydration from working out and basketball camps, Lamar will not be appearing tonight on his live with @americanaddictioncenters." They added, "We ask that you lift him to the light and hold him there as he rests and heals." 
In the comments, most fans wished him well, but some questioned whether his absence had something to do with his past.
Lamar Odom had a near-death experience in 2015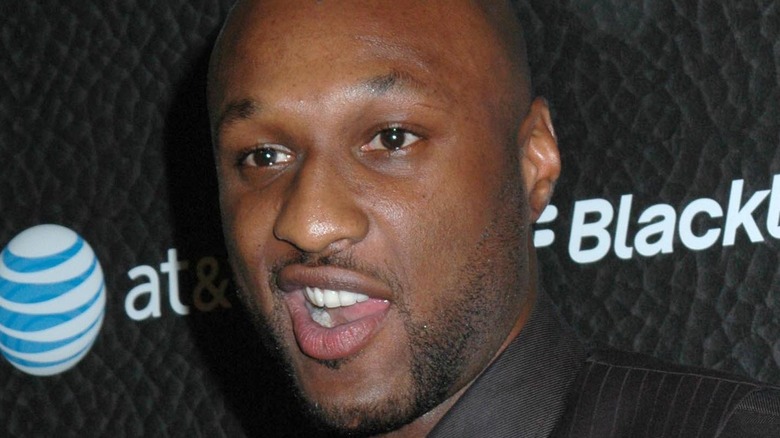 Lamar Odom's recent health news isn't the first time the former NBA player has had health-related issues. In 2015, he suffered a near-fatal overdose in a Las Vegas brothel. At the time, the incident made worldwide headlines as it was unclear if he was going to make it. Odom's ex-wife Khloé Kardashian and her famous family were by his side throughout it all and helped him recover after he left the hospital, per E! News.
But years later, Odom said he's still living with the after-effects of that night. "I have horrible memory loss," Odom explained to People in 2019. "And my long-term memory was affected as well. Athletically, my balance is poo." He added, "I was shocked how weak my body became." 
Odom later told Kevin Hart that he's a "walking miracle," according to his doctors. "I had 12 strokes and six heart attacks when I was in the coma," he said.

If you or anyone you know is struggling with addiction issues, help is available. Visit the Substance Abuse and Mental Health Services Administration website or contact SAMHSA's National Helpline at 1-800-662-HELP (4357).
Source: Read Full Article