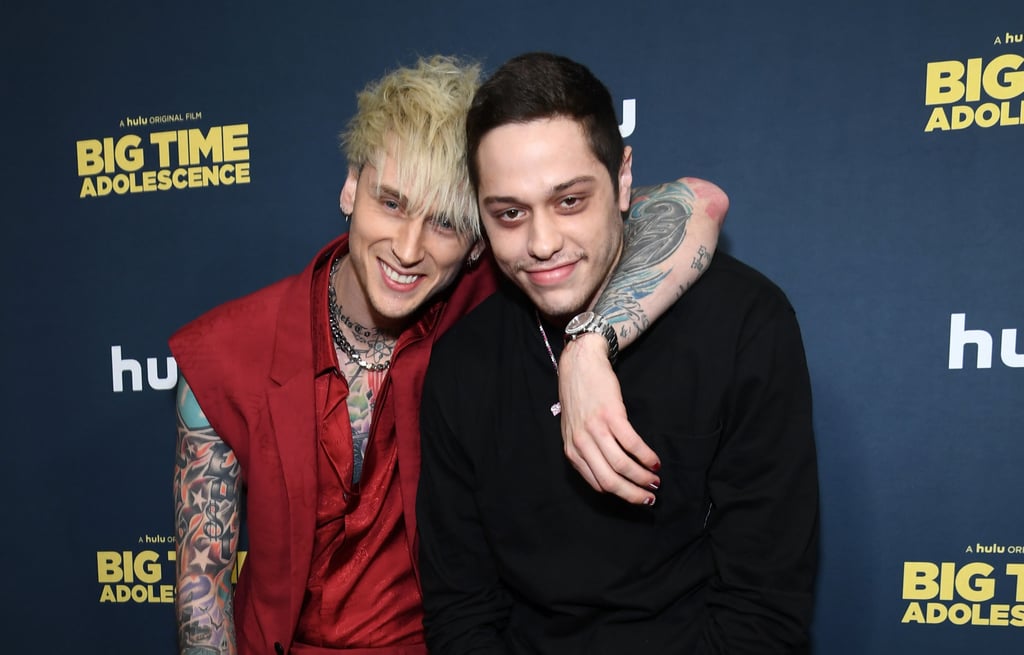 These Pics of Pete Davidson and Machine Gun Kelly Together Are Big Time Adorable

Cutest Hollywood BFFs? It may just be Pete Davidson and Machine Gun Kelly. The SNL star and the rapper/actor first met when they both appeared on MTV's Wild 'N Out, but they really solidified their friendship while working on the Netflix Mötley Crüe biopic, The Dirt. "We were stuck down there [filming] in New Orleans and we were both super stoners, listen to the same music. That's my boy," MGK explained to Billboard in August 2018 when asked about his friendship with Pete.
Since then, the two have shown each other plenty of love on social media and in interviews. Pete has also made appearances in MGK's music videos and on his albums, while MGK supported his pal while Pete was struggling with his mental health. They even accidentally fell off the SNL stage after Pete gave MGK an overly-enthusiastic hug. Check out their sweetest friendship moment in pictures ahead.
Source: Read Full Article