The Queen was in for an absolute treat yesterday when she visited Coram, the U.K.'s oldest children's charity, in London. While meeting a group of well-wishers at the site, one little boy appeared to get overwhelmed by the encounter and simply crawled away from the sovereign.
Nathan Grant, age 9, stood quietly with the group at first as the Queen spoke to a woman standing behind him, according to The Telegraph. But after a few moments, he dropped to the ground, squeezed his way behind the adults standing around him, and swiftly crawled into the next room.
He even shouted "Bye!" before completing his exit, solidifying his status as an instant icon.
We've heard of guests accidentally hugging the Queen, or forgetting to curtsy to the Queen, but spontaneously crawling away from the Queen? That's a whole new game. (That technically doesn't break any royal protocol, does it?)
Grant essentially pulled off this moment in real life:
Forget "talk to the hand;" in 2019, we're crawling away from unwanted conversations.
At least little Nathan was dressed dapperly dressed for his encounter with Her Majesty, although it didn't last long. He looked sharp in a dark plaid suit, tie, and shiny shoes.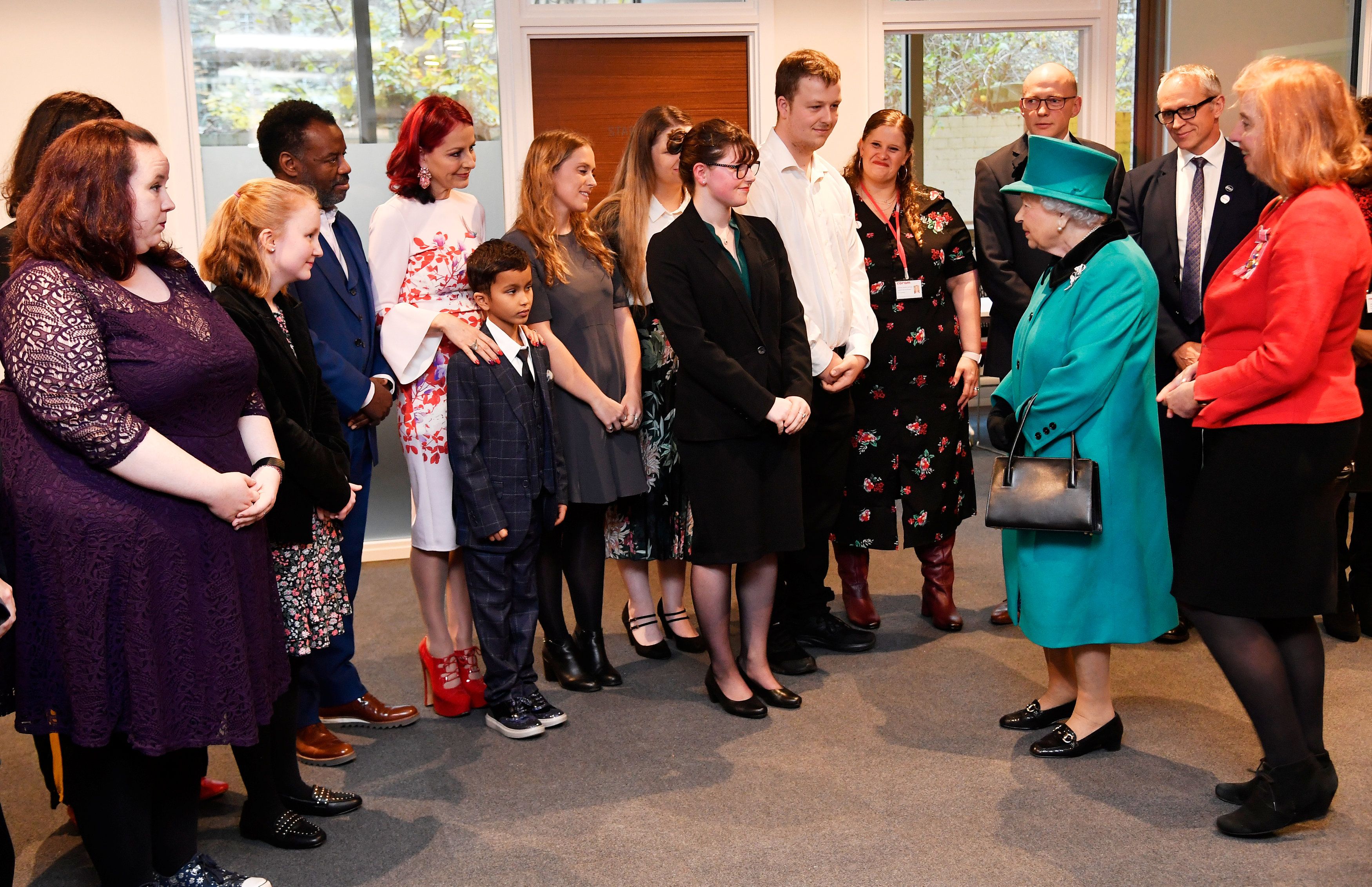 As much as we'd like to believe that the Queen made the trip just to get schooled by a nine-year-old, the actual reason behind her visit was to open the The Queen Elizabeth II Centre for the children, The Telegraph reports.
Her Majesty—dressed in a turquoise Stewart Parvin coat and Rachel Trevor-Morgan hat—also met other young ones at Coram and helped decorate the charity's Christmas tree.
Source: Read Full Article