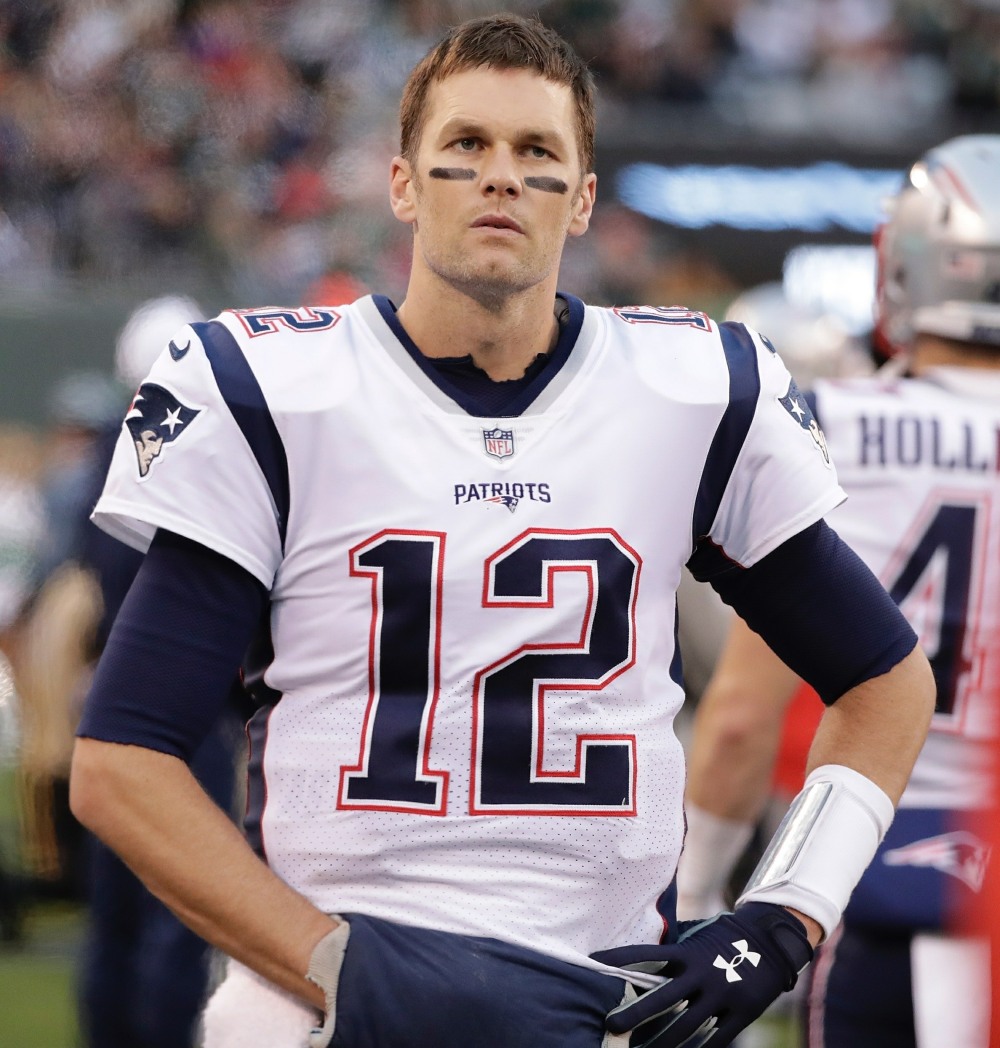 The Super Bowl is happening on Sunday, and I guess I'm still in a state of disbelief that the Patriots are going back there yet again. How is it that a team with a 41-year-old quarterback is really doing this??? Well, it's because Tom takes very good care of himself. He really does, no shade. I reserve my shade for his hokey, fraudulent "trainer" and the pseudoscience they promote together. While Tom follows an absolutely insane diet, he also believes he can "prevent" concussions by… stretching and doing a bro-version of yoga. He also believes that drinking water prevents sunburns. And the Patriots, as an organization, just have to eat that. They have to live with Tom's pseudoscience, even though Bill Belichick tried to kick out Tom's hokey trainer/business partner. But I digress – Tom is in pretty good shape, and apparently he's not here for any retirement questions. Remember when he got tons of retirement questions after the Patriots lost last year's Super Bowl? Yeah, Tom still doesn't want to talk about it.
Attention fans of the 31 NFL teams that are looking forward to the day when Tom Brady finally retires: Don't hold your breath. The 41-year-old insists he won't be hanging up his cleats anytime soon, regardless of what happens this weekend. After losing last year's championship to the Philadelphia Eagles and experiencing a decline in numbers this season, many have wondered whether Brady would be looking to score one last Super Bowl ring to close out his legendary career on a high note. Yet, according to the man himself, he isn't riding off into the sunset for another few seasons. In fact, there is a "zero" percent chance.

"I've said that for a long time," Brady told ESPN on Sunday. "I feel like I'm asked that a lot, and I feel like I repeat the same answer. But no one believes me. I've set a goal for myself at 45. Like I've said before, it's very hard to make it that far. I know how hard it was this year and the commitment it takes, and hopefully, I've learned from some of the things that happened this year to be better next year. But every year is tough."

When it comes to retirement, Brady says he'll know when the time is right — and that time isn't now.

"I'm gonna feel like, 'OK, I've had enough,' " he told the outlet. "I don't quite feel like that yet."

And while Brady's stats may have dipped in some categories this season compared to previous years, he sees enough positives to feel he can compete for a long time to come.

"I feel like I've still made a lot of improvements, and I still feel like I can continue to do it at a championship level," he explained to ESPN. "And I think that's where I was at before, and that's still where I'm at now."
[From People]
There are always debates about elite athletes and ageing and the wear and tear of professional sports on someone's body. I'm reminded of Andy Murray's tearful retirement announcement several weeks ago – his retirement is being forced on him, because his body can't handle the sport any longer. Meanwhile, Roger Federer and Serena Williams are still trucking along at their high levels, and both will turn 38 later this year. If anything, age has made Serena and Roger trickier and more aggressive. We do live in an era when professional athletes can compete longer and at very high levels well into their 30s. But considering the brutality of football and what we know of CTE, I just find Brady's decision so fundamentally irresponsible. Actually, I go back and forth on it – on one side, he's incredibly irresponsible for being so short-sighted about his health. On the other side, I do see how he talks himself into it – he's still winning, he's still playing at a high level, and perhaps he feels like his decades of experience have made him wiser and more aggressive. But still… four more years of this?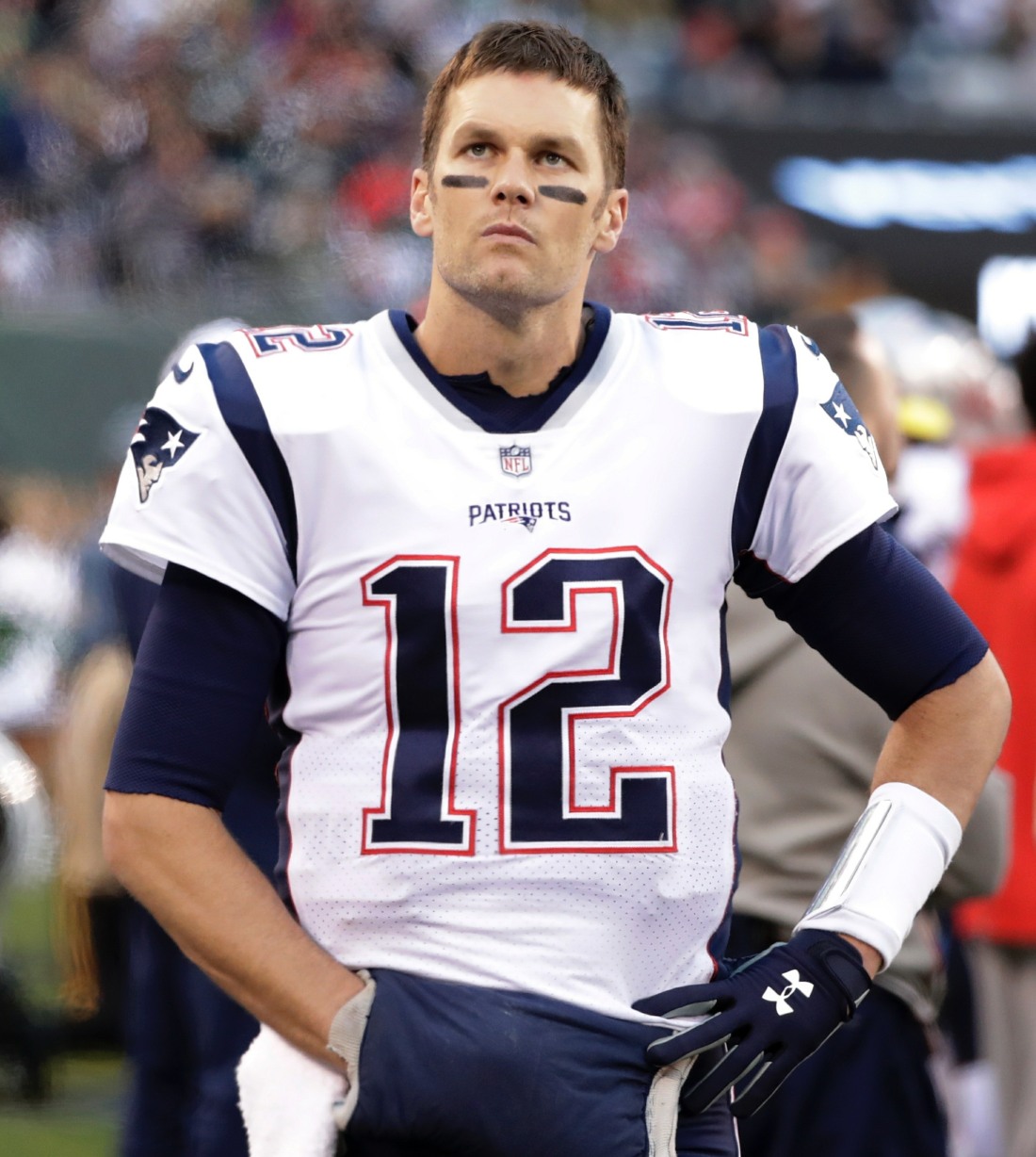 Photos courtesy of Backgrid.
Source: Read Full Article