Tristan Thompson and Khloé Kardashian are reportedly over as a result of the EXHAUSTING SAGA that is their cheating scandal, and honestly it's extremely complicated. What we have here, however, is all the receipts gathered in one convenient place for you to pour over. Just please be advised that you will have a PhD in "How Not to Treat Your Nine Months-Pregnant Girlfriend" by the time you're done here.
April 10, 2018
Just weeks before Khloé was scheduled to give birth to her first child, The Daily Mail publishes a video where Tristan appears to make out with a woman who is most definitely not Khloé.
The person who filmed the clip is quoted as saying "I was there and he was on the table right next to us with a group of friends and some girl who he was obviously making out with all night…. They were holding each other and it was so obvious." Oh, and apparently someone screamed "where's Khloé at?!" during the make out session (wow, what a legend), and this tweet was posted:
Ok soooooo Tristan Thompson made out w a chick infront of me at a bar this weekend . Men are trash
SHAMELESS.
Later in the Day, April 10, 2018
Not to be outdone, TMZ claims Tristan took the woman in question back to his hotel and she "eventually left with a Louis Vuitton overnight bag." And then The Shade Room, god bless them, comes through with a video:
View this post on Instagram
TSR STAFF: Myeisha E.! @myeisha.essex ________________________________________ #Roommates, there's more!!!! ________________________________________ So earlier today, video of Tristan at a NYC club leaked and you can see a girl all up in his grill. Well, #Roomies THE TEA RUNNETH OVER!!! We have exclusive footage of the two of them leaving the DAY party (where you saw her all up in his face) together and arriving back to his team HOTEL around 8:30pm on April 7th. He got there wearing a black Supreme jacket, and FOUR hours later, the pair reemerge from the hotel with Tristan changing his outfit for the next event. _______________________________________ Then they hopped into the same SUV and headed to Soho House (for the night party) in the Meatpacking district, which is a member's only club with strict cellphone policy. Then at 5am, they returned to his hotel together AGAIN and he even held the door open for her like a gentleman. _______________________________________ The next day (April 8th), she was seen again leaving the hotel (while Tristan stayed behind in the hotel) around 8pm still wearing her exact same outfit as the night before. Sis even had an overnight bag in hand! 📷: Splash News #TSRExclusive
A post shared by The Shade Room (@theshaderoom) on
Again, not to be outdone, TMZ—who are clearly living for this moment—unearths a video of Tristan seemingly motor-boating a woman at a club back in October 2017, when Khloé was three months pregnant. Anonymous sources start emerging from the sidelines, with one telling People that "Tristan has been consistently cheating on Khloé. He's a serial cheater. And there will be more women to come out of the woodwork."
April 11, 2018
The Kardashians rally around Khloé in Cleveland, and ET reports that "Kris has gathered the family" who are tasked with keeping her away from "any of the news right now." Meanwhile, E! reports that "At this point in time, Khloé doesn't want to speak with Tristan. And the family is keeping them apart until she goes into labor."
Meanwhile, her BFF Malika's twin sister Khadijah Haqq posts a pretty direct comment about Tristan on Instagram. And uh, Khloé likes it.
View this post on Instagram
👊🏾
A post shared by Khadijah Haqq McCray (@foreverkhadijah) on
ALSO, Tristan's ex Jordan Craig—who he allegedly cheated on—hit up Instagram Stories and wrote this pointed musing, "If you respect yourself and you respect others, you would never make light of the misfortune of anyone, nor would you feel indemnified when it comes at the expense of others."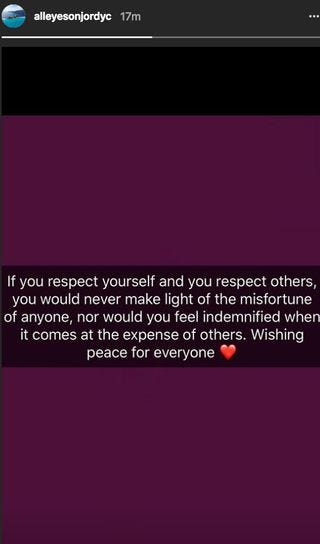 April 12, 2018
TMZ reports that Khloé has given birth to a baby girl, with Tristan by her side. YAY, what happy news! But back to the cheating scandal, because uh, Tristan tries to claim he was "set up."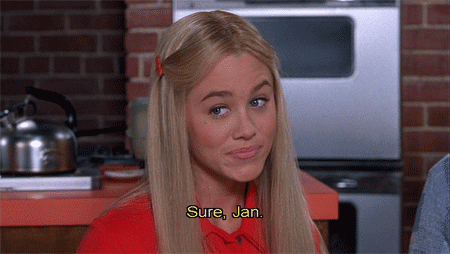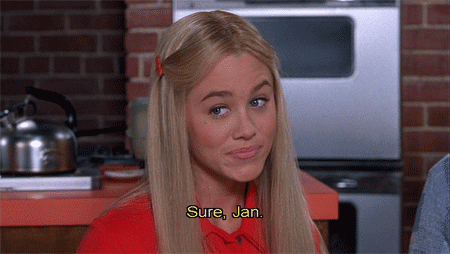 "I think [that's] what Tristan has been telling her," a source tells People. "'Babe, you know how groupies are, you know how they try to hang on me and follow me around and this isn't what it looks like.'"
April 13, 2018
Sources say that Khloé's forgiven Tristan and is blaming his "groupies." But meanwhile, The Daily Mail unearths yet more claims of Tristan's alleged cheating—this time with a New York sales clerk named Tania, who he's "been photographed multiple times over the past five months" while she's been "holed up in his hotel."
April 23, 2018
It's revealed by Us Weekly that Tristan cheated on Khloé by DMing other girls while she was pregnant. "Tristan slides into girls' DMs," a source says. "He messages girls that way, on Instagram, and then meets up with them. He likes exotic or non-American-looking girls with big butts."
THANK U, NEXT.
April 25, 2018
Amid reports that Khloé and Tristan aren't speaking and that she's having an "emotional breakdown," Kanye West decides it's a good time to post what appears to be a tweet supporting Tristan:
that's the last tweet of the day. I did that one for my god-brother Puff. Now ima go watch the Cavs.
Naturally, this upsets Kim and a source tells Us Weekly that she "refused to give Kanye the attention he wanted from the post." MEANWHILE, ET reports that Tristan cheated on Khloé the night before her baby shower. What a great dude!
April 27, 2018
Kim Kardashian breaks her silence on the cheating scandal during an Ellen appearance, saying:
May 4, 2018
Kris Jenner breaks her silence on the cheating scandal, holding back tears and telling Ellen that the allegations were "very unexpected," but that "Khloé is amazing! I'm so proud of that kid. I get choked up because she's such a good mom and honestly I get so emotional."
May 30, 2018
Khloé makes what appears to be her first pseudo-direct comment about the scandal on Twitter—by saltily responding to a fan questioning her for staying with Tristan.
Babe that's not wisdom at all because you're assuming you know who I'm talking about and you're assuming you know my feelings. Assuming anything is anything but wisdom
June 25, 2018
Khloé, now living back in L.A., once again hits up Twitter to get candid with fans, responding to speculation that she's fully forgiven Tristan and saying it takes "enormous rebuilding" to even "coexist" with him.
Not exactly Queen Persia, you have no knowledge of what goes on in our household or the enormous rebuilding this takes to even coexist. I'm proud of my strength. I appreciate your opinion and I hope you hold that same opinion to everyone else who has stayed in situations.
July 7, 2018
Khloé shuts down rumors that Tristan is being "held hostage" by her, that he "can't leave the house without her," and that she made him "give up all his passcodes."
If you are corny enough to believe something like this than you must have a very miserable and boring life. The fact that you felt the need to tweet me this already sheds light onto the kind of life you have https://t.co/KZzw0T8gUP
August 11, 2018
Khloé Snapchats herself making out with Tristan at a club. Everything seems fine!
SNAPCHAT | via Khloé Kardashian : Khloé and Tristan Having fun in nightclub (August 11, 2018) pic.twitter.com/BYttrDuUR5
September 26, 2018
Annnnnd, more cheating allegations surface. According to Us Weekly, Tristan goes clubbing in L.A. without Khloé, and not only does he flirt with a random girl who is definitely not his girlfriend, he touches her butt. Per an eye-witness, "Tristan and a girl were chatting and flirting throughout the night. They were very touchy-feely. He had his hand on her butt."
October – November, 2018
Khloé begins posting a million cryptic musings on Instagram, which people assume are about Tristan's cheating scandal. Let's see, there's this: "Anyone who wants you to live in misery for their happiness should not be in your life to begin with." And this(!): "Shout out to everyone making progress that no one recognizes because you never let anyone see your darkest moments."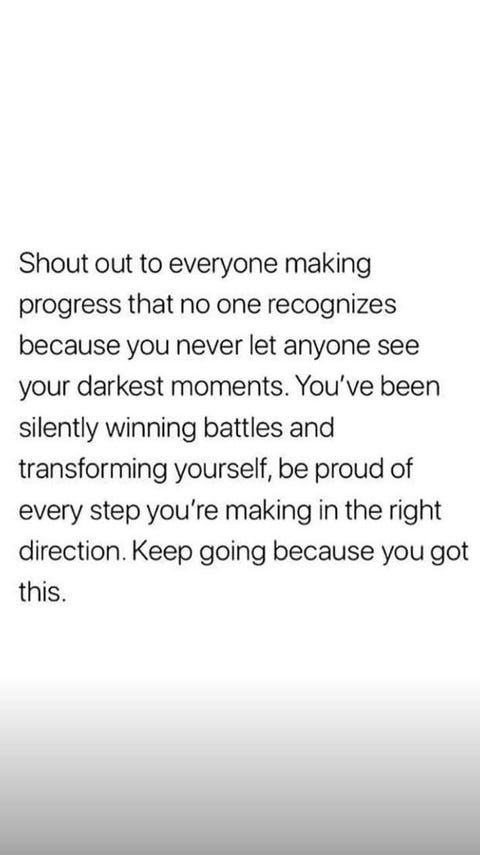 She also postpones her move back to Cleveland to be with Tristan.
November 4, 2018
Keeping Up with the Kardashian finally airs the episode where Khloé and her sisters find out about Tristan's cheating. Ahead of the trailer, Khloé tweets that the scandal was hard to re-live…
Sadly, it will. I signed up to show the for the good and the bad, right? The bad is very hard to relive but it's life
But it's her tweets during the episode that are especially interesting. For one, watching it made her pissed again:
Hahaha baby, I'm about to get pissed again too! Lol you are talking me down
And she said Tristan (who refused to watch the episode) was lucky she was nine months pregnant:
Oh well thank God a camera was NOT with me in Cleveland!!! I won't put in writing what I did but let's just say he's LUCKY I was9 months pregnant 😏
Early 2019
Khloé and Tristan appeared to still be together (???) despite the ongoing drama surrounding this cheating scandal. But there were some pretty compelling theories that they broke up in early 2019 without telling anyone, which you can read about right this way.
February 19, 2019
TMZ broke the report that Khloé and Tristan are officially OVER…because he allegedly cheated with Kylie Jenner's BFF Jordyn Woods. Yikes.
Khloé apparently called things off after Tristan made out with Jordyn at a house party over the weekend. There's no official word yet from Khloé yet on the situation, but if we've learned anything from trying to keep up with the Kardashians, it's that it'll all air sooner or later.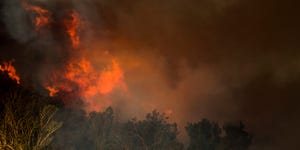 Source: Read Full Article