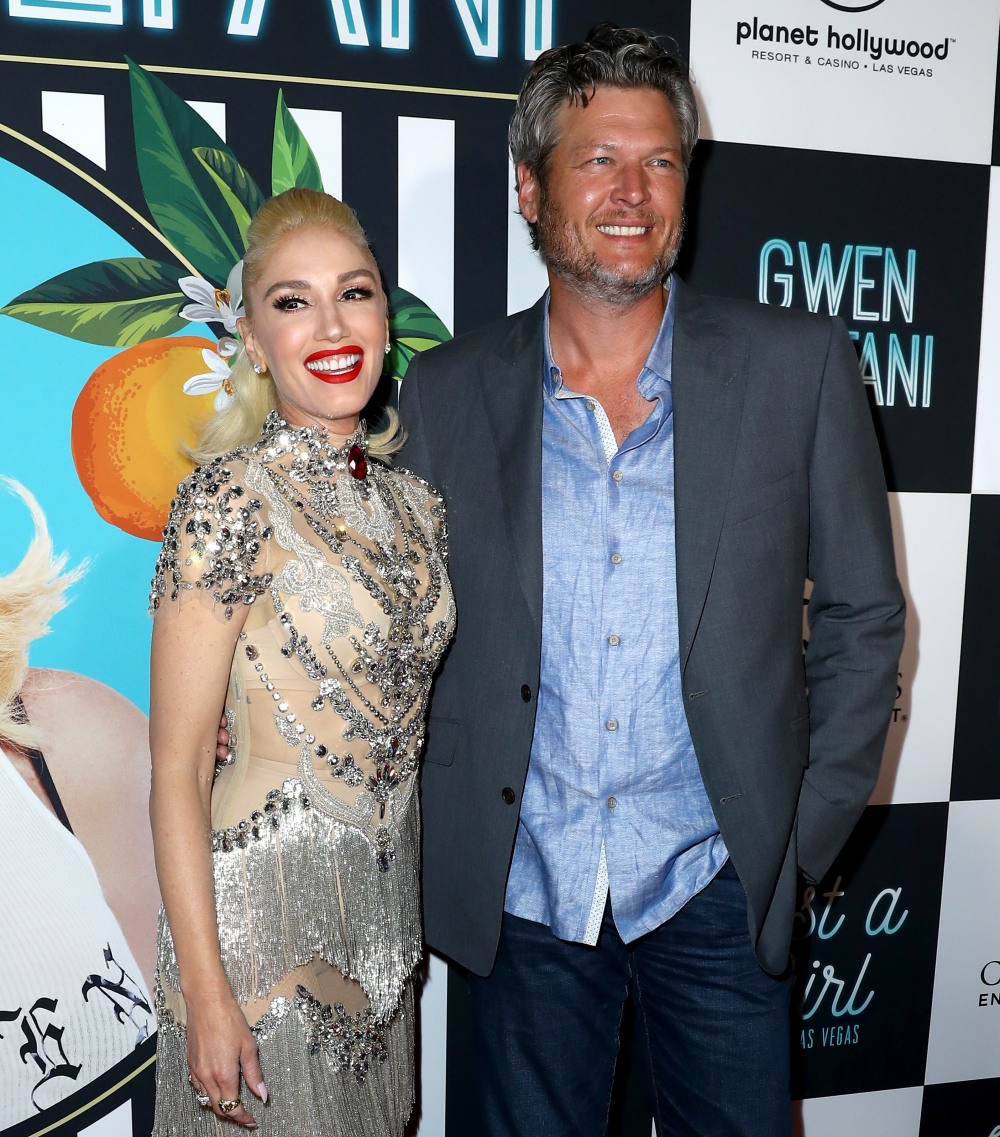 It feels like we haven't heard any gossip about Blake Shelton and Gwen Stefani in a few months. They even seem to be toning it down these days, and no longer performing their love. I sort of miss it? They used to be extra about it, but now it's like they're just an established couple, quietly raising Gwen's sons and spending lots of time at Blake's ranch in Oklahoma. So now that they've settled in, is Blake finally going to put a ring on it?
Keep an eye on Gwen Stefani's ring finger! The former No Doubt frontwoman and her love of three years, Blake Shelton, "are going to be announcing their engagement very soon," a source reveals in the new issue of Us Weekly. On The Ellen DeGeneres Show in April, Stefani, 49, admitted she thinks about marrying the 42-year-old country star "all the time." Even so, the source explains she wanted to take things slow for the sake of her sons Kingston, 12, Zuma, 10, and Apollo, 4, who watched her messy divorce from their dad, Bush rocker Gavin Rossdale, in 2015.

"Blake has always wanted to marry Gwen," the source says, "but she's always been extremely cautious because she has three kids to be mindful 
of."
[From Us Weekly]
Gossip Cop says this is bullsh-t, and God knows we've heard it before and nothing has come of it. But it's getting to the point where… it feels like Blake has to propose, right? I'm not saying that every couple has to get married, yadda yadda yadda, I'm saying that Gwen absolutely wants to marry him and he can't keep avoiding it forever. A Valentine's Day proposal, maybe?
Embed from Getty Images
Photos courtesy of Getty, WENN.
Source: Read Full Article