Vanessa Bryant and her three daughters were not in attendance at the STAPLES Center on Friday night as the Los Angeles Lakers played their first game since the tragic death of Kobe Bryant and 13-year-old Gianna Bryant.
As we reported, the organization left no stone unturned as they paid respects to the late NBA star, his daughter, and the seven other victims who perished in the horrific helicopter accident that took place the morning of January 26 in Calabasas, CA.
It's completely understandable why the basketball legend's surviving family members decided to sit this one out as they continue to grieve this immeasurable loss. However, Vanessa took to social media on Friday night to show her support for the league's special tributes.
The 37-year-old shared a photo on Instagram of the two area seats reserved for Kobe and Gianna, which were draped in their jerseys — number 2 for the young AAU player and 24 for the Lakers star — and adorned with red roses.
In her caption, Bryant alluded to the special bond between her late husband and daughter, writing:
"There is no #24 without #2. ❤️#GirlDaddy #DaddysGirl #MyBabies ❤️❤️ #OurAngels #KobeandGigi"
Ugh. We know Vanessa would probably give anything to have her loved ones back in her arms again, but as she noted, it brings a small comfort to imagine they're watching over their family as sacred angels up above.
She also shared a beautiful photo of a sunset with purple and yellow heart emojis to her IG story, which you can check out (below):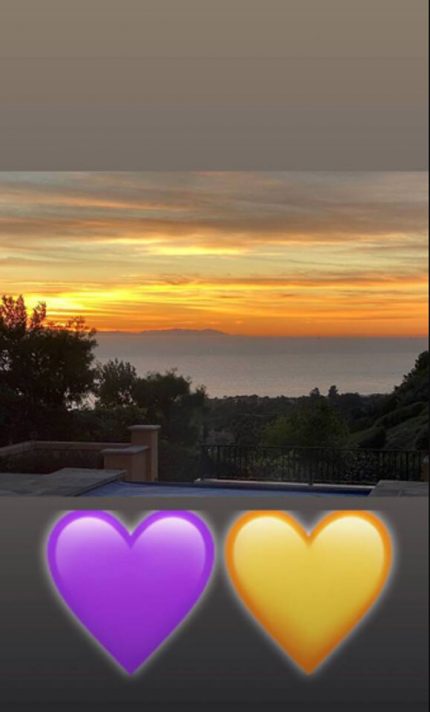 As we reported, Bryant took to the social media platform on January 29, three days after the fatal crash, to address the tragedy.
In part, her statement reads:
"My girls and I want to thank the millions of people who've shown support and love during this horrific time. Thank you for all the prayers. We definitely need them. We are completely devastated by the sudden loss of my adoring husband, Kobe — the amazing father of our children; and my beautiful, sweet Gianna — a loving, thoughtful, and wonderful daughter, and amazing sister to Natalia, Bianka, and Capri.
We are also devastated for the families who lost their loved ones on Sunday, and we share in their grief intimately.
There aren't enough words to describe our pain right now. I take comfort in knowing that Kobe and Gigi both knew that they were so deeply loved. We were so incredibly blessed to have them in our lives. I wish they were here with us forever. They were our beautiful blessings taken from us too soon.
I'm not sure what our lives hold beyond today, and it's impossible to imagine life without them. But we wake up each day, trying to keep pushing because Kobe, and our baby girl, Gigi, are shining on us to light the way. Our love for them is endless — and that's to say, immeasurable. I just wish I could hug them, kiss them and bless them. Have them here with us, forever.
Thank you for sharing your joy, your grief and your support with us. We ask that you grant us the respect and privacy we will need to navigate this new reality."
She concluded with details about the MambaOnThree foundation, created to help support the families of baseball coach John Altobelli, his wife, Keri, and their daughter Alyssa; mother and daughter Sarah and Payton Chester; coach Christina Mauser; and pilot Ara Zobayan whose lives were also cut short on that fateful day.
Feeling The Love From Kobe Fans
According to a report from the Los Angeles Times, Vanessa has requested some of the items from a fan-constructed tribute that has been set up outside of the Staples Center.
Lee Zeidman, the president of Staples Center, L.A. Live, and Microsoft Theater, told the outlet their team has plans to dismantle any shrines and redistribute the gifts and flowers following the NFL's Super Bowl on Sunday:
"It will have been a week. We have contractually obligated events that are moving in. Vanessa had reached out to us and said, 'Our family would like the items out there.' So we're going to catalog every one of them. By that I mean, t-shirts, letters, basketballs, stuffed animals, toys. We're going to put those in specially made containers and we're going to ship them to the family."
We hope all of the love and support around the world brings these families all of the comfort they need right now.
Related Posts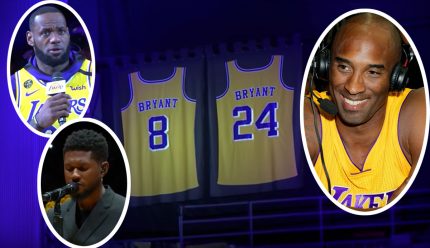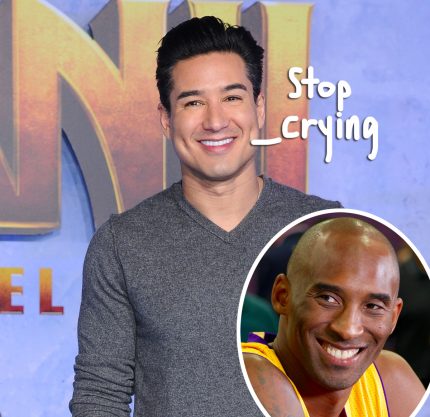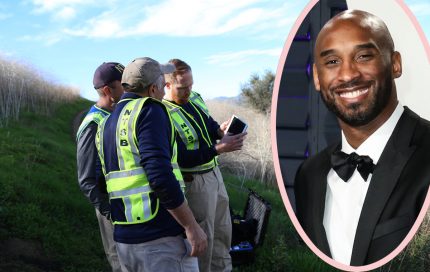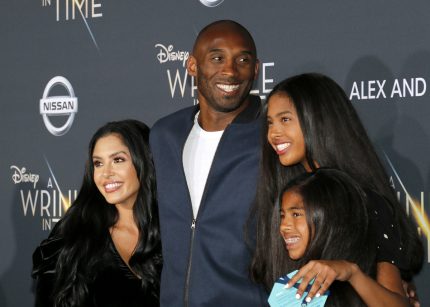 Source: Read Full Article