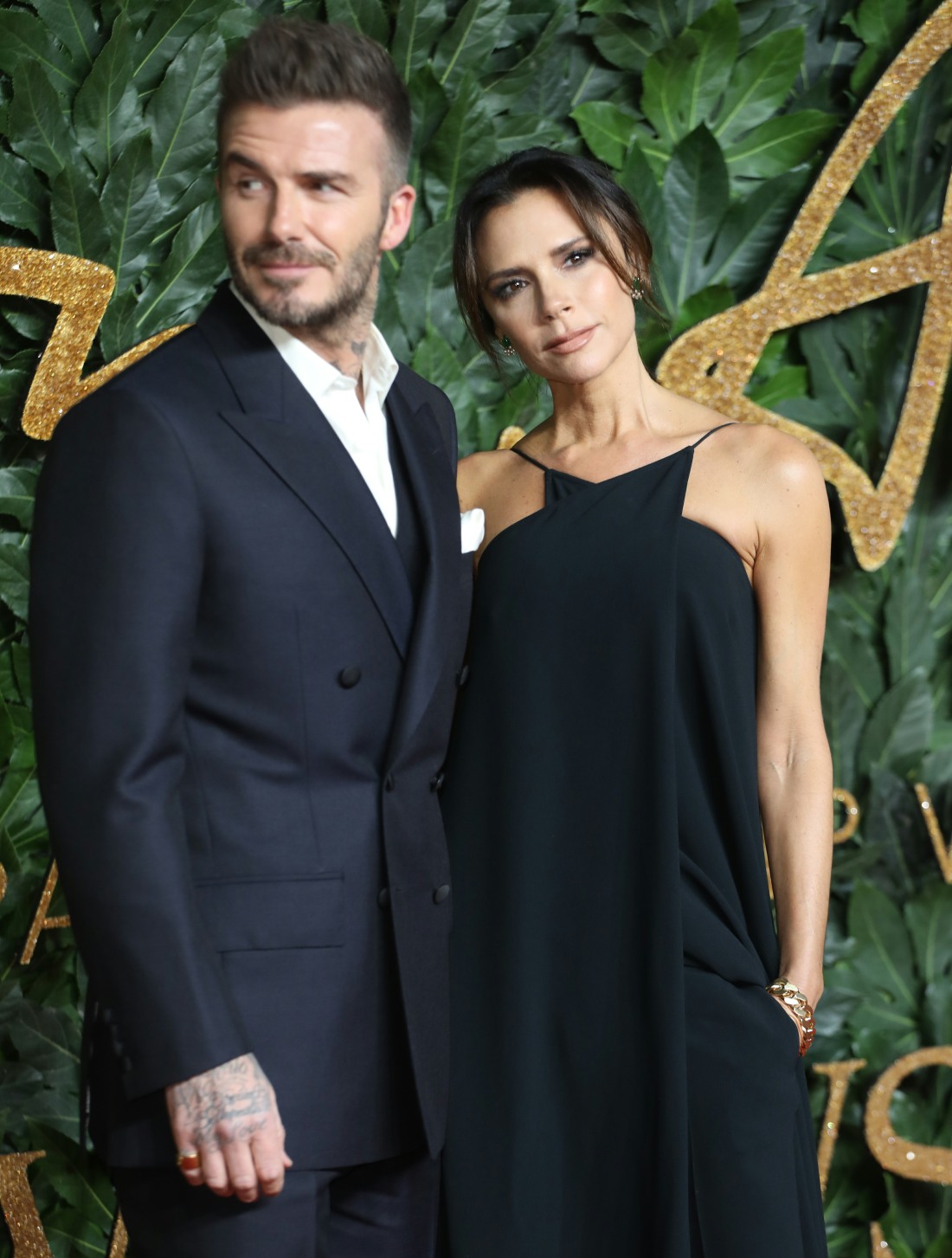 Monday night, David Beckham came out to the British Fashion Awards with his wife Victoria Beckham. Victoria was being honored, even though her fashion line is struggling, and David tends to support her when she's doing something related to her business. He possibly supports her because he's financially invested in her business. I think that's the only time he shows up for Victoria: when it's business. As we've been covering all year, it really seems like the Beckhams' marriage is on its last leg. Victoria seems happy enough to weather the storm, but David has built a new life for himself in Miami, and he's barely ever in London anymore. According to Page Six, David only arrived in London after a week of partying in Miami:
David Beckham turned up on the red carpet with designer wife Victoria Bekcham in London on Monday, when she was honored at the British Fashion Awards at Royal Albert Hall. The event — where they were joined by son Brooklyn — came after a long week of solo partying for soccer stud David all over Miami during Art Basel.

"He was out till 5 a.m. every night," a nightlife source tells Page Six. Beckham — who launched a Major League Soccer squad in Miami — was spotted living it up during the starry art weekend at Soho Beach House, at Los Fuegos at Faena, at a private party at Wayne Boich's mansion, and at Bob Zangrillo's $20 million home.
[From Page Six]
It amazes me that David's Miami activities are so undercover – I guess with his money, connections and general discretion, he can do whatever he wants with whoever he wants. I do feel sorry for Victoria though – she wants this marriage to work. She wants to be with David forever. And he has checked out. Incidentally, there were stories about the Beckhams barely even speaking to each other inside the British Fashion Awards:
David and Victoria put on a show of unity as they were papped leaving The British Fashion Awards, but sources claim that inside it was a very different story. The couple, who have been married 19 years, were spotted with their backs turned against each other – despite being sat at the same table – as they opted to chat to other guests instead. An insider at the glamorous bash at London's Royal Albert Hall, claimed that Victoria looked 'furious' as attentions turned to David – despite her being the one nominated for a design award.

Host Jack Whitehall praised the former footballer in his opening speech saying he had stolen the show at Prince Harry and Meghan Markle's wedding in May. As the couple's reaction flashed up on screen Victoria was said to be 'scowling'.

The source alleged to The Sun: "They sat together for the ceremony but moved apart at the after party. they were seen briefly speaking to each other once in about 25 minutes. You'd expect Brand Beckham to do their schmoozing together, but David had only [friend David Gardner] by his side as he made his big entrance."

The insider also claimed that David appeared 'charmed' by Rita Ora as they chatted together inside the venue.
[From The Daily Mirror]
LOL, was the insider Rita Ora?? Some days, I'm just so disappointed in David. I would have hoped that he would be "present" and fighting for his marriage. But nowadays, a split seems inevitable. I just think Posh and Becks will drag out the "separate lives" thing for a while longer.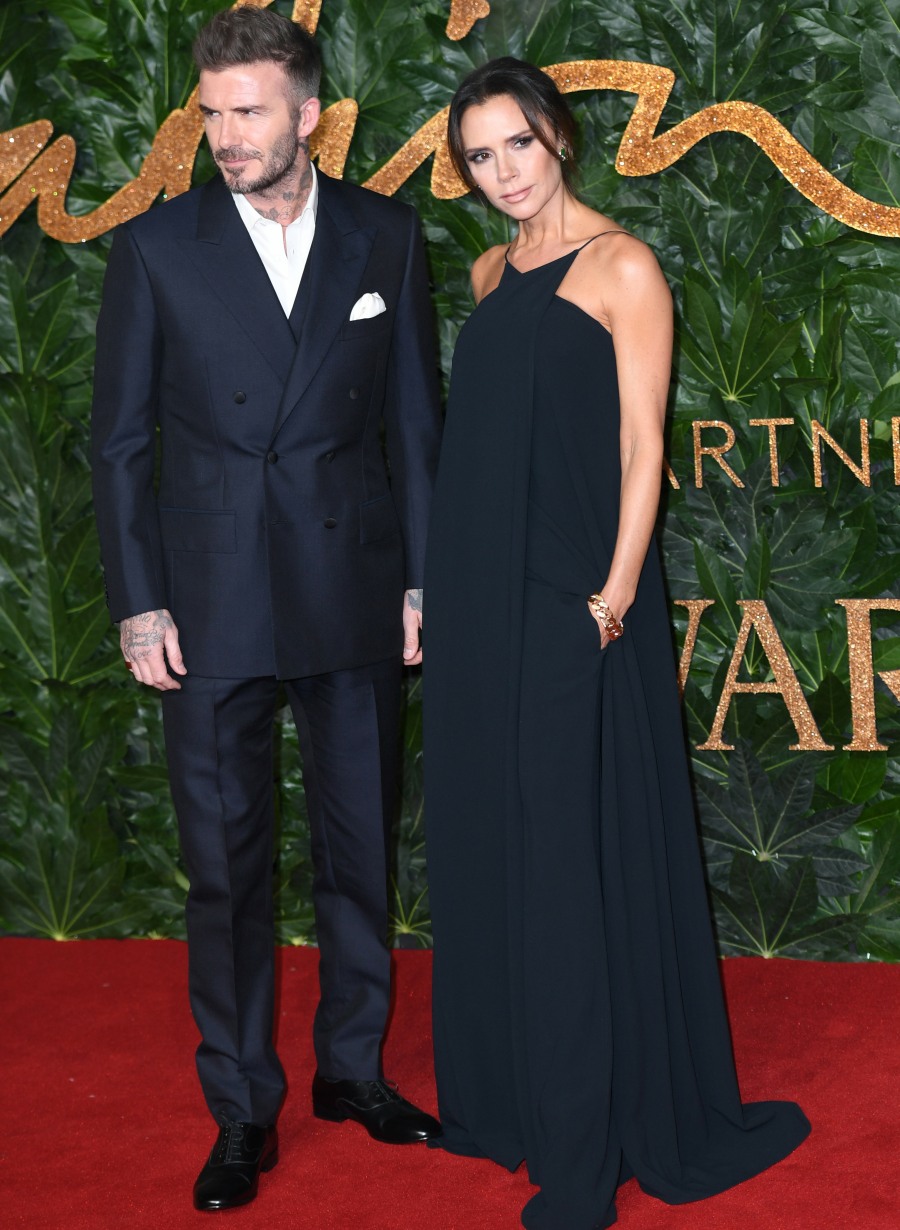 Photos courtesy of WENN.
Source: Read Full Article