It is officially the end of the Kardashian era, with the popular E! Series "Keeping Up with the Kardashians" officially coming to an end after 20 seasons on June 10, 2021.
The Kardashian-Jenners — Kim, Kourtney, Khloé, Kendall, Kylie, and the rest of the clan — announced the 20th season would be their last in September 2020, marking the end of 15 years on reality TV. According to Variety, the series began in 2007 and resulted in nine spinoffs that totaled 18 seasons and 440 episodes. Longtime executive producer of "KUWTK" Farnaz Farjam is speaking out now, revealing details about the reality stars and what went into the end of the series. "From what I understand, they did go back and forth a lot," said Farjam to Variety. "They were really torn. It's such a big part of their lives. They're so appreciative of all the years and all the opportunities the show has given them. I think they just needed a clean break. Season 20 seemed like the right time." 
During Season 20 of the series, Khloé Kardashian admitted she wasn't all for ending the show, telling fans in confessionals, "it's definitely clear that everyone's decisions have been made, and that mine would probably be the only one that is against the rest of the family," (via People). Yet, behind the scenes, Farjam revealed which family member really loved being filmed day after day.
Kim Kardashian says 'the show made us who we are'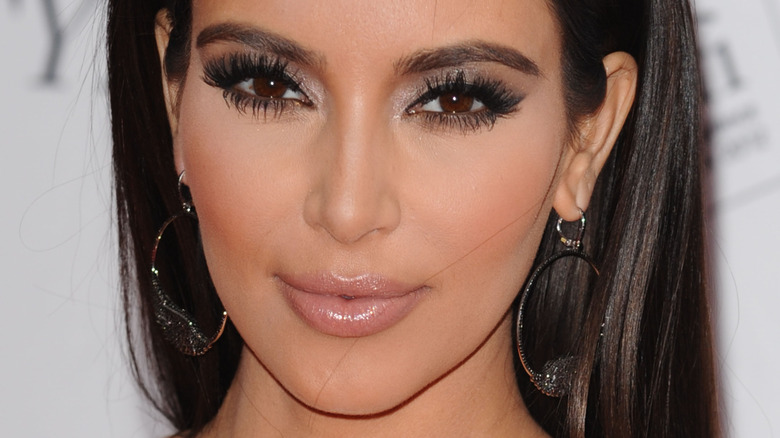 In a conversation with Hayu (via the Daily Mail), "Keeping Up with the Kardashians" executive producer Farnaz Farjam revealed that it was (of course) Kim Kardashian who loved being in front of the camera most….no surprise there.
In Season 1 of "KUWTK," it's clear to fans that the leading celeb on the reality series was Kim, who led the first episode by introducing her family to the world. "Welcome to my family, I'm Kim Kardashian," says the reality star before cameras cut to Kim entering a room yelling, "The princess is here." Kim goes on to describe her family as "the modern-day 'Brady Bunch' with a kick," adding, "There's a lot of baggage that comes with us, but it's like Louis Vuitton baggage, you always want it."
Since the first episode, Kim went from being simply the best friend of fellow reality star and socialite Paris Hilton to A-lister status and billions of dollars thanks to her business ventures and of course, ample time in front of the camera. "Without 'Keeping Up With The Kardashians,' I wouldn't be where I am today," wrote Kim on Instagram upon announcing the end of the show. "I am so incredibly grateful to everyone who has watched and supported me and my family these past 14 incredible years. This show made us who we are and I will be forever in debt to everyone who played a role in shaping our careers and changing our lives forever."
Source: Read Full Article