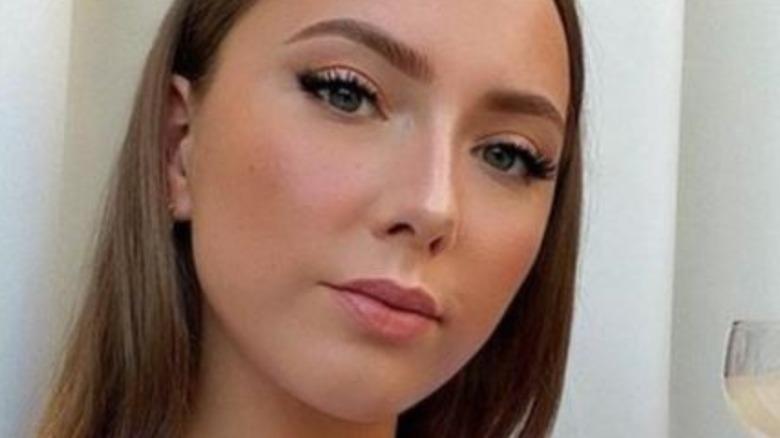 Detroit rapper Eminem is known for rapping about his personal struggles and his complex relationship with his closest family members. In songs like "My Name Is" and "Cleanin' Out My Closet" the 48-year-old rapped about his hatred for his father (via Meaww) and his anger at his mother (via Lessons Learned in Life). 
Though Eminem is frequently rapping about his negative feelings toward his relatives, when it comes to his daughters, the rapper sings nothing but praises. Eminem has included lyrics about his oldest daughter Hailie Mathers in over 20 of his songs, including "Hailie's Song," which thanked the 25-year-old for keeping Eminem stable (via Metro).
Over the years, Mathers has gained a following of her own. She currently has over 2.1 million followers on Instagram, where she shares photos of her killer style and updates on her latest adventures. The influencer's feed is filled with lots of love from her followers. However, her most recent Instagram post is gaining even more attention than usual.
Hailie shares the spotlight with her boyfriend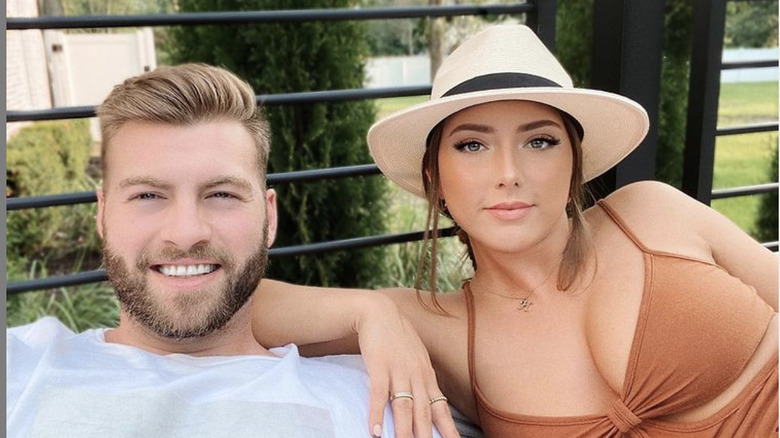 Over the weekend, Hailie Mathers shared a picture on Instagram with her boyfriend, Evan McClintock (via Page Six). The photo features the happy couple smiling alongside the caption "i rarely share my feed, but when i do i'm happy it's with you." 
Mathers' uncle Nathan Kane Mathers commented, "My Homie Evan" on the post, indicating that he's supportive of the relationship. However, many of Mathers' fan's were still interested in what Eminem thinks about his daughter's boyfriend. One Instagram user commented under the post, "he must be so afraid to do something wrong when being around her father." While another wrote, "Boy don't you ever hurt hailie or shady is will rockabye you broski."
However, in an interview with The Daily Mail, Mathers revealed that her father supports her relationship with McClintock, who she began dating in 2016. While a source told the publication, 'Hailie's family have welcomed Evan, they are a fantastic young couple who love cozy nights in rather than hard partying."
Source: Read Full Article