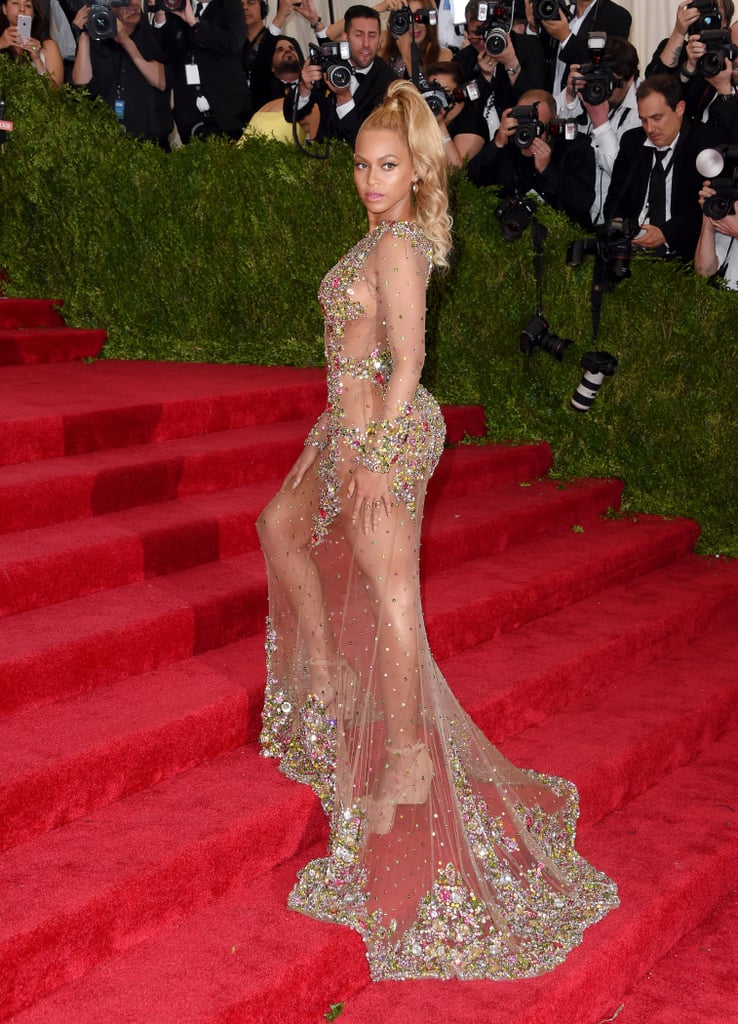 Monday's Met Gala was a star-studded event, to say the least. From celebrity couples like Sophie Turner and Joe Jonas and Brooklyn and Nicola Peltz Beckham to public figures like the Kardashian-Jenners and Hillary Clinton, the high-fashion event brought out a lot of celebrities. However, one person noticeably missing was Beyoncé.
The last time Beyoncé attended the Met Gala was in 2016, so fans were hopeful she'd grace the famous Met steps once again, but it looks like she had other plans in mind. On May 2, Daily Mail posted photos of Beyoncé and JAY-Z flying into Miami after enjoying a trip to a private island off the coast of Florida.
Though Beyoncé hasn't publicly revealed why she skipped the Met Gala this year, she did open up to Harper's Bazaar last September about the importance of setting boundaries between her public and personal life. "Throughout my career, I've been intentional about setting boundaries between my stage persona and my personal life. My family and friends often forget the side of me that is the beast in stilettos until they are watching me perform," she said. "It can be easy to lose yourself very quickly in this industry. It takes your spirit and light, then spits you out. I've seen it countless times, not only with celebrities but also producers, directors, executives, etc. It's not for everyone."
The singer continued, "Before I started, I decided that I'd only pursue this career if my self-worth was dependent on more than celebrity success. I've surrounded myself with honest people who I admire, who have their own lives and dreams and are not dependent on me. People I can grow and learn from and vice versa. In this business, so much of your life does not belong to you unless you fight for it. I've fought to protect my sanity and my privacy because the quality of my life depended on it. A lot of who I am is reserved for the people I love and trust. Those who don't know me and have never met me might interpret that as being closed off. Trust, the reason those folks don't see certain things about me is because my Virgo ass does not want them to see it. . . . It's not because it doesn't exist!"
So, will Beyoncé attend the Met Gala next year? Only time will tell. But until then, take a walk down memory lane, and look back at Beyoncé's past Met Gala appearances.
Source: Read Full Article