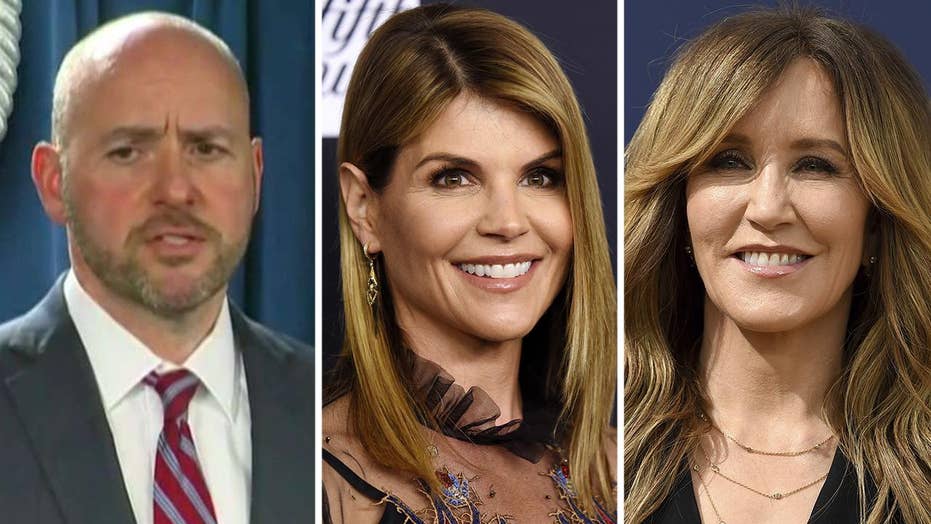 Federal officials detail charges in college admissions cheating scandal
William H. Macy called his daughter's college application process a "stressful" experience in an interview earlier this year.
The "Shameless" star's comments came two months before his wife, Felicity Huffman, was among more than 30 parents charged in a sweeping college admissions bribery scam.
Macy said in the January interview with Parade magazine that his family was "in the thick of college application time, which is so stressful."
FELICITY HUFFMAN ARRESTED, LORI LOUGHLIN CHARGED IN ALLEGED COLLEGE ADMISSIONS SCAM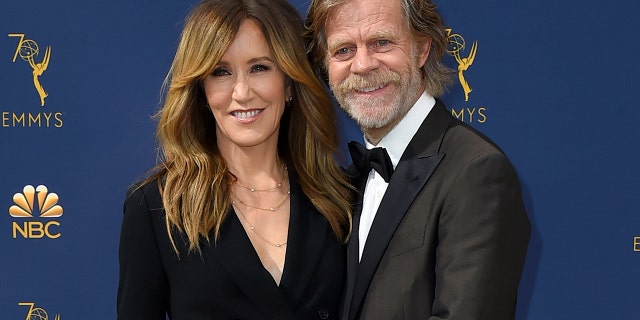 In this Sept. 17, 2018 file photo, Felicity Huffman, left, and William H. Macy arrive at the 70th Primetime Emmy Awards in Los Angeles.
(AP)
Huffman was one of 13 people, including actress Lori Loughlin taken into custody Tuesday in Los Angeles. Authorities have not said why Macy wasn't charged.
"My daughters are extraordinary women," Macy, 68, told Parade previously. "They're really a joy. They're both thriving. They've got a life ahead of them, but you can exhale a little bit. They're 16 and 18 years old, and they're good people. My daughter Sofia, the oldest, is going to LAHSA [Los Angeles High School of the Arts]. She's thriving there. I know she's going to make a go of it in the business, which I support. I've seen her; she's good, she's really good."
LORI LOUGHLIN'S KID SAID SHE DIDN'T 'REALLY CARE ABOUT SCHOOL' IN VID RESURFACED AMID COLLEGE SCAM CHARGES
Court documents alleged Huffman paid $15,000 she disguised as a charitable donation so her daughter could partake in the college entrance cheating scam. Investigators have said it's the largest college admissions scam ever prosecuted by the Justice Department.
When asked if Macy and Huffman's older daughter would be attending college, Macy said yes.
"She's going to go to college," he shared. "I am voting that once she gets accepted, she maybe takes a year off. God doesn't let you be 18 twice."
ELITE COLLEGE CHEATING SCANDAL ARRESTS 'THE TIP OF THE ICEBERG:' HARVARD LAW PROFESSOR ALAN DERSHOWITZ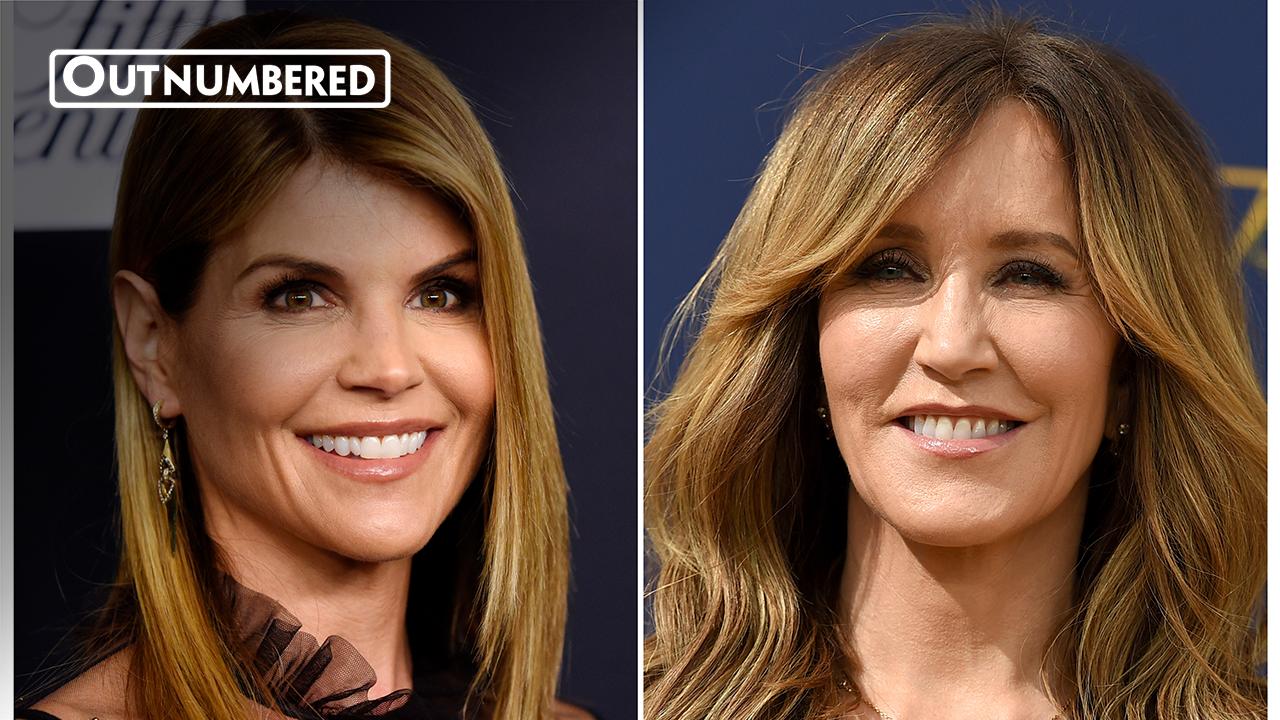 The famous stars have two daughters together, Sofia Grace Macy, 18, and Georgia Grace Macy, 16.
Macy told the magazine of his younger daughter, "My daughter Georgia, she's interested in politics, political science and pursuing that. She's in a very academic school and killing it."
CLICK HERE TO GET THE FOX NEWS APP
Huffman also previously opened up about the college process on social media.
In 2016, she asked her Twitter followers to share their "best 'hacks' for the back-to-school season" and in 2017, she shared a throwback photo of herself with Macy while visiting colleges with "our 17 year old. Makes me nostalgic."
Huffman also runs a lifestyle blog that focuses on parenting.
The Associated Press contributed to this report.
Source: Read Full Article