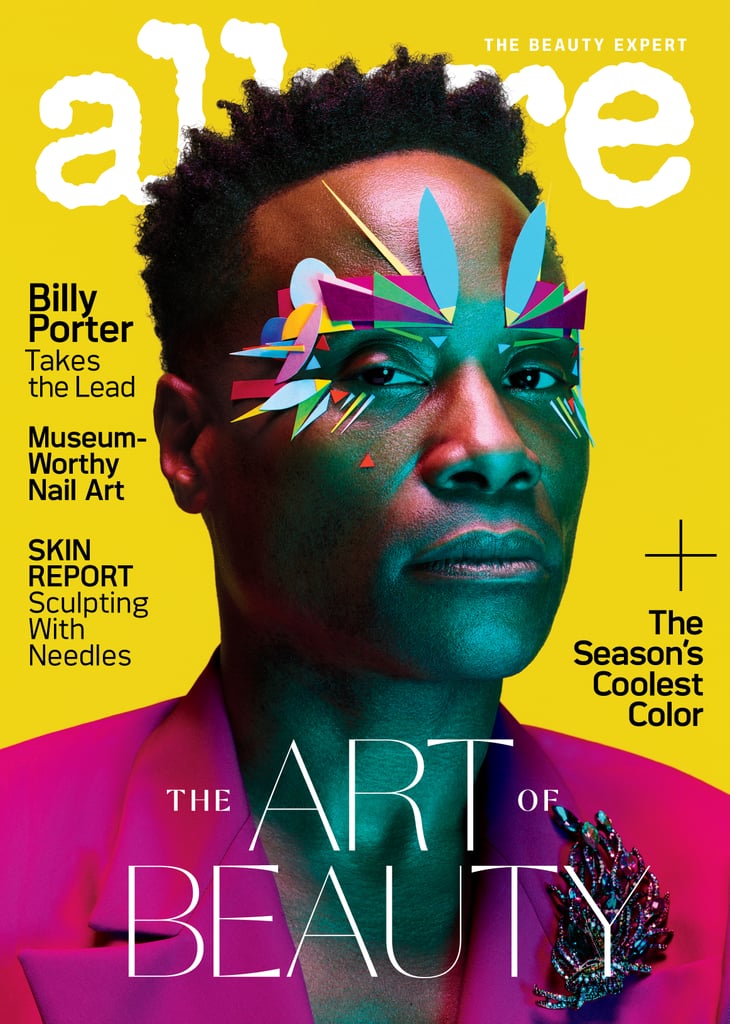 We're only a week into the new decade and Billy Porter has already made history. The 50-year-old Pose actor graces the cover of Allure's February 2020 issue, and he's the first man to ever have the privilege of doing so.
Allure revealed the cover for its "The Art of Beauty" issue on Jan. 9, and in the accompanying story, Billy, who's developed a habit of turning red carpets into his own personal runway, opens up about masculinity, social media, and his longtime love of fashion.
"It was always an expression for me. I always wanted to do something different. I always wanted to express myself in my clothes differently. And I always had great taste. And expensive taste," he said when asked if he's always been this calculated when choosing his clothing. "When I was 10, I could walk into a store for my Easter suit and scan the suits [he mimics pointing to one], and it would inevitably be the most expensive suite in the store."
One of Billy's most memorable outfits to date is the stunning Christian Siriano tuxedo gown that he wore to the 2019 Academy Awards. Photos of the ensemble quickly went viral after last year's ceremony, but a quick look at some comments on social media showed him that not everyone is appreciative of his art — but he doesn't care. "First of all if your masculinity is that weak, it should be attacked," he said in response to all the negativity. "Secondly, I didn't know I had that much power. But now that I do, you can expect I'll be wielding it every f*cking chance I get. Every chance. It's a calling, it's a ministry, it's intentional. I know exactly what I'm here for. And that is power."
Head over to Allure to read Billy Porter's full interview and check out the looks he models ahead.
Source: Read Full Article