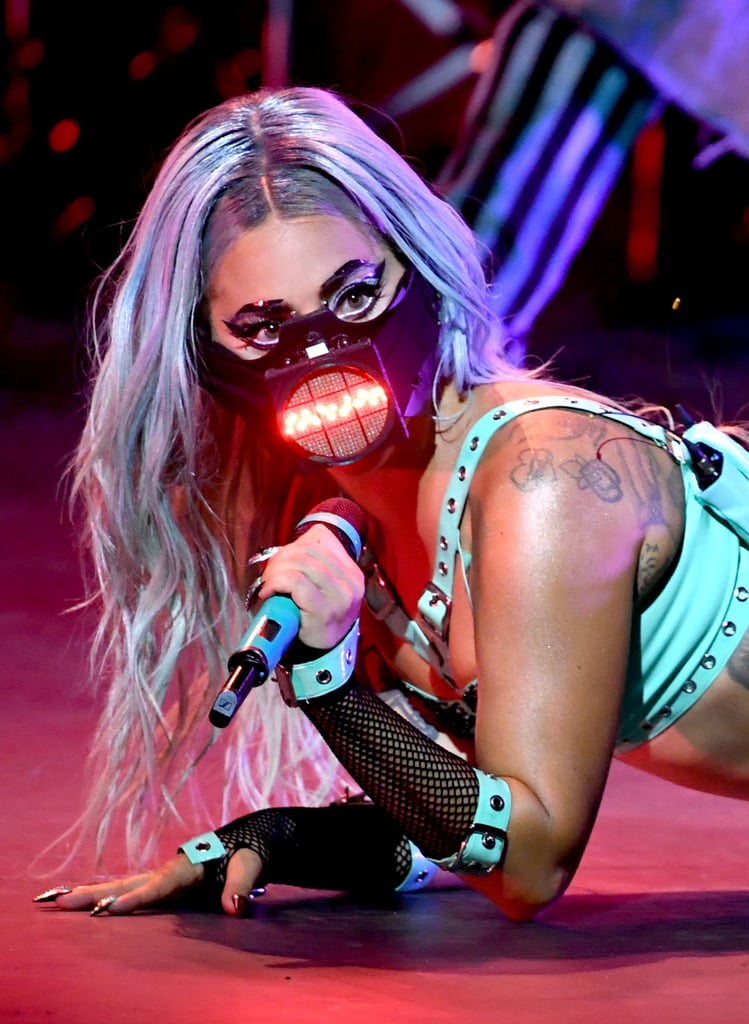 Lady Gaga's Electronic Face Mask at the 2020 VMAs

Lady Gaga certainly took safety seriously (as she should) at the 2020 MTV VMAs, where the superstar took home numerous awards for "Rain on Me" and slayed an epic performance of the hit single with Ariana Grande. Every time she stepped on stage Sunday night, Gaga rocked one key accessory: a face mask.
But because she's Lady Gaga, she of course didn't wear any old mask. Each of her face coverings matched her statement-making outfits, from a moon person-inspired face shield to an electronic mask that lit up to the beat of her performance. The star said it best at the VMAs: "Stay safe, speak your mind, and I might sound like a broken record, but wear a mask. It's a sign of respect." Take a closer look at all of Gaga's fashionable face coverings at the VMAs below.
Source: Read Full Article