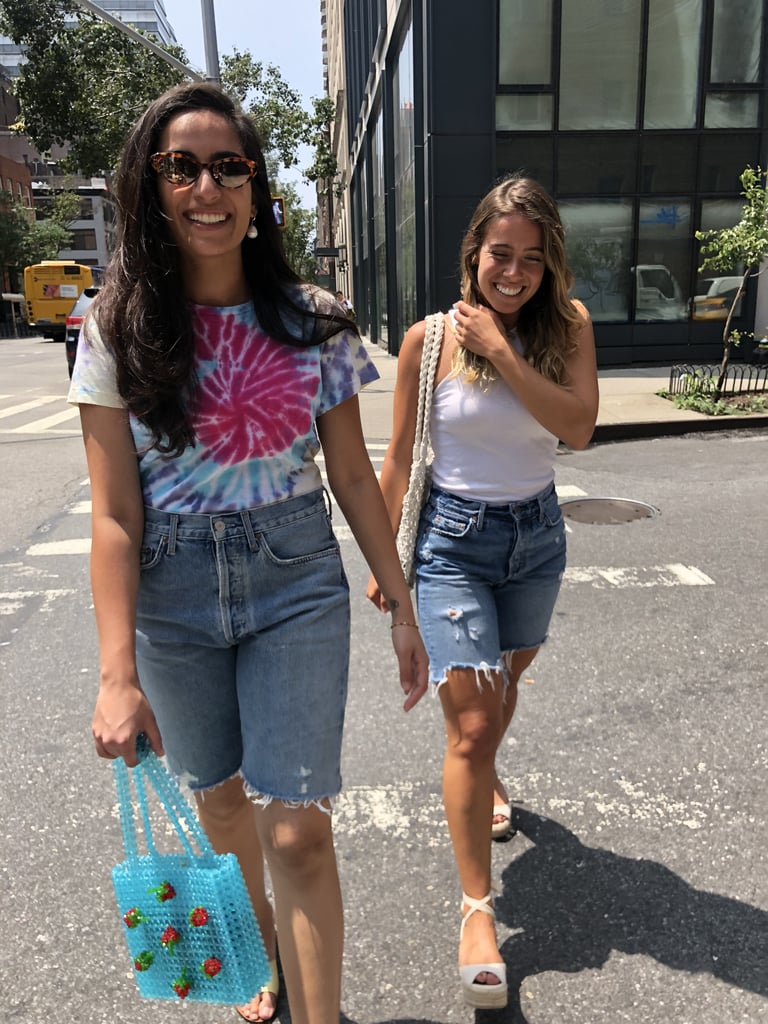 How 2 Fashion Editors Got Over Their Fear of Bermuda Shorts

Styling Bermuda shorts is as confusing as trying to explain the physics behind the Bermuda Triangle. While most Summers I often find myself reaching for my denim cutoffs, something felt a little off this season. I wanted a pair of shorts that were not only appropriate enough to wear to the office, but ones that made me feel like Carrie Bradshaw on her way to a fun date night. Maybe this is what growing up feels like!
Even as a kid, I steered clear of Bermuda shorts because they didn't seem that appealing to me. This year, seeing luxury designers like Prada and denim brands like AGOLDE giving the style a modern spin had both me and my colleague Sarah itching to see if we could pull it off. What we learned is that it all comes down to the style you choose and, of course, a dash of confidence, which never hurts.
Since I hate anything form-fitting, I set my eyes on the baggier, Cali surf girl style, while Sarah dared to wear more form-fitting options, including a pair of satin Prada shorts from Moda Operandi that are what fashion dreams are made of. Keep reading to see how we styled these Bermuda shorts. Then, check out the pieces if you dare to give the trend a try this Summer too.
Source: Read Full Article