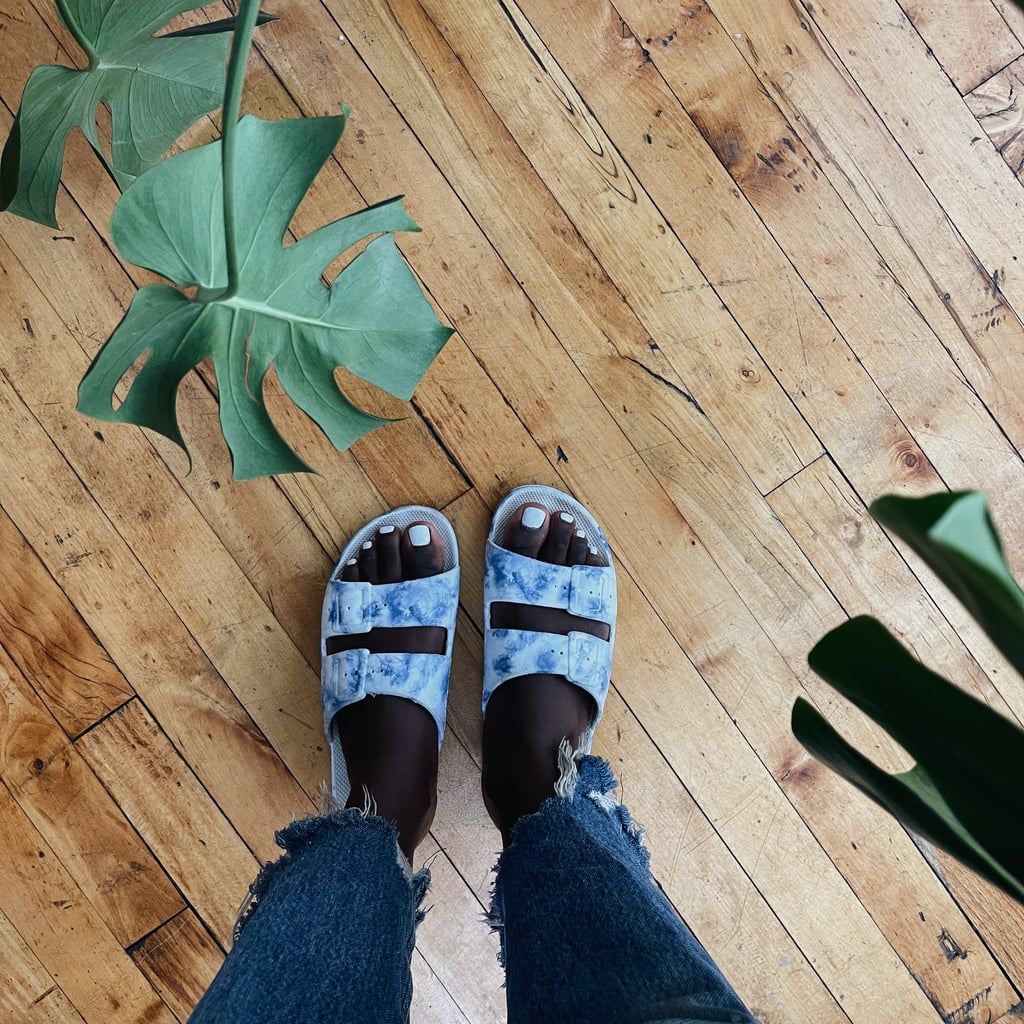 I Get So Much Wear Out of These Slide Sandals, I Can Tell My Other Shoes Are Jealous

If I told you I'd ever see myself wearing Birkenstock-style sandals, I'd be lying. While they're extremely practical, the fashionista in me used to find them too casual to step out in. But this was before the pandemic kept many of us home, and I found myself swapping my regular closet for anything comfy.
In the past year, comfort has been the force behind most of my fashion choices, which is why I spent all winter (plus the better part of spring) walking around the house in these cozy Banana Republic slippers. I never let go until it became open-toe season, sending me on the hunt for house sandals that are just as comfortable.
I only had two rules: my everyday summer pair must be soft-to-the-touch, and feel like a hug for my feet. When I came across these Freedom Moses x Jonathan Simkhai Two-Band Slides ($65) on Instagram, I thought I'd finally challenge myself with something different. It must have been the tie-dye pattern that sold me.
From the effortlessly cool print to the waterproof design, these sandals were made to become your go-to pair. Got a long day of running errands ahead? No problem, the footbed will keep you snug and moving. There's rain on this weekend's forecast? You'll be glad they also feature a non-slip rubber sole. I'm telling you, you can't go wrong with these slides. So trust me when I say they're worth the investment.
Source: Read Full Article