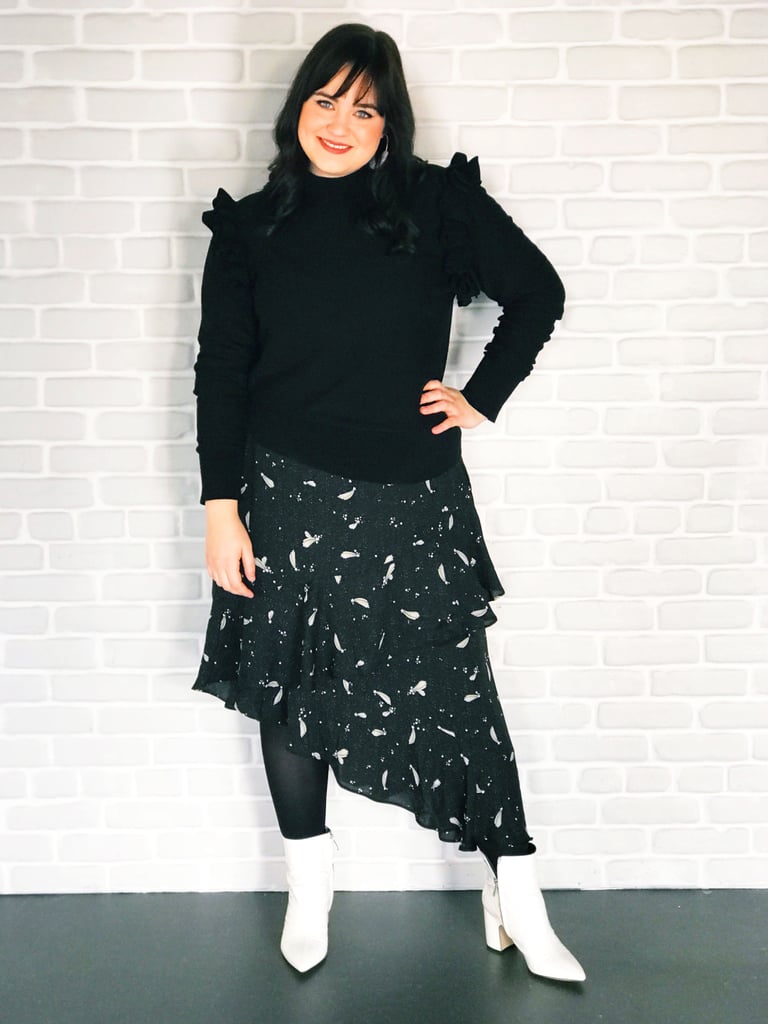 I Got This $45 Wrap Skirt, and It's So Flattering, I've Worn It Every Week This Month

I have always been intimidated by the midi skirt trend. My hips are much wider than my waist, so they often make me look like a potato sack because they never fit quite right. After years of staying away from the look, everything changed when I slipped into this Star Asymmetrical Ruffle-Hem Skirt ($45, originally $60) from our POPSUGAR collection at Kohl's.
This design lays over my body effortlessly, flattering my stomach and waist. There is an elastic section on the back of this piece that allows each woman to get her perfect fit. Plus, the asymmetrical hem lets you show off a hint of leg and add shape to your figure. This is a skirt I can easily take from day to night; it looks great with heels and a bodysuit, as well as with a sweater and booties.
The skirt runs pretty true to size — I'm wearing it in a large, which is often what I wear in pants and skirts. If you're looking for a new wardrobe style, I highly suggest giving this design a try while it's on sale. I'll be wearing mine on the regular.
Source: Read Full Article