Sole Mates is a weekly HYPEBEAST series that asks one simple question of its participants: "why do you love shoes?" Searching for a deeper meaning beyond hype, Sole Mates uncovers each subject's sneaker origin story, letting them wax poetic on why a particular shoe means so much to them.
---
There's no relationship between shoe and metropolis quite like
Edwin Ortiz Jr.2 of 2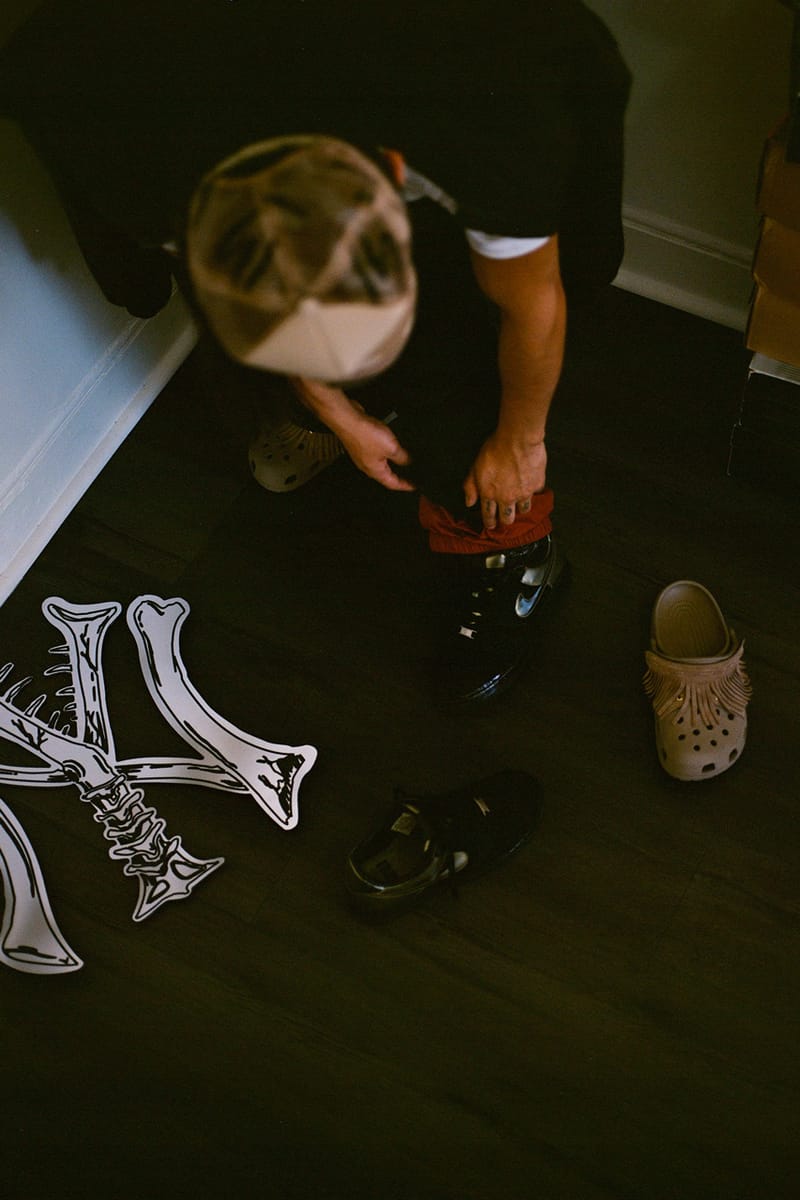 Edwin Ortiz Jr.
HYPEBEAST: Who or what got you into sneakers?
Loso: It was real natural: growing up in New York, you're always seeing everyone with the latest sneakers and you want to be the same. So I was always kind of around sneaker culture, but as a kid I found out about limited edition sneakers in a pretty funny way.
I was a shorty, posted at the crib watching The Tyra Banks show. This dude Chris Vidal — who I actually met later — was on there talking about sneaker addiction and i was like "what the f*ck is this?" [both laugh]. So I did my research, got my knowledge up, started going to Flight Club and stuff like that.
Do you remember getting your first pair of Air Force 1s?
Totally. I've been rocking Forces since I was a toddler. I'd go to BX Sports with my mom, and they had a deal where you could get two pairs of shoes for like $130, $140. She'd buy me Forces — those and the Air Max 90, that was part of the deal too.
Growing up in New York, was the Air Force 1 always a part of your life? Did you see a difference in how it was treated in the Bronx, Harlem, etc?
Yeah man, the AF1 is all up in your face growing up here. Everybody has 'em on. The love for it is pretty similar across all five boroughs. That's for Air Force 1 Highs and Air Force 1 Lows though — we don't rock Air Force 1 Mids. I don't know who made that rule, but it's definitely a Harlem rule. A$AP Rocky is the only Harlem cat I've seen rocking Mids all the time.
"New Yorkers always want the best of the best"
Why was it so important? Was it viewed as a luxury item, a symbol of prestige?
For sure. New Yorkers always want the best of the best, and there's a lot of premium versions of the Air Force 1 out there. It's really the perfect silhouette for a high-end look in my opinion, what with the large upper panels and the big midfoot Swoosh.
So it's part of the "New York uniform."
Yes. You can never go wrong with a pair of Forces and a Yankee fitted. It's always been a mainstream sneaker — it's popular all around the world, not just in New York — but you can still dig around and turn up New York exclusives, Baltimore exclusives, even sh*t from Tokyo if you really look. The hunt is a little different today than it was when DJ Clark Kent and the other OGs were hunting for Air Force 1s, but you can still go and seek a rare pair out if you know the right spots. 1 of 2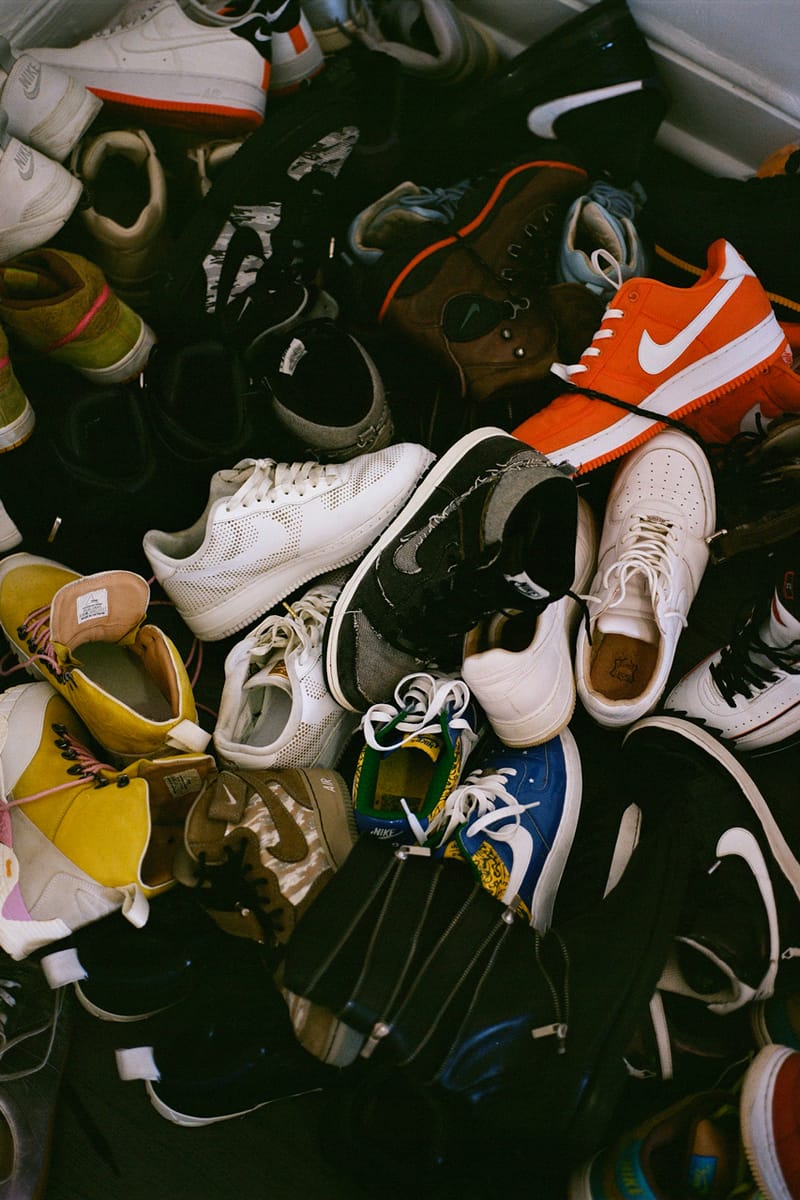 Edwin Ortiz Jr.2 of 2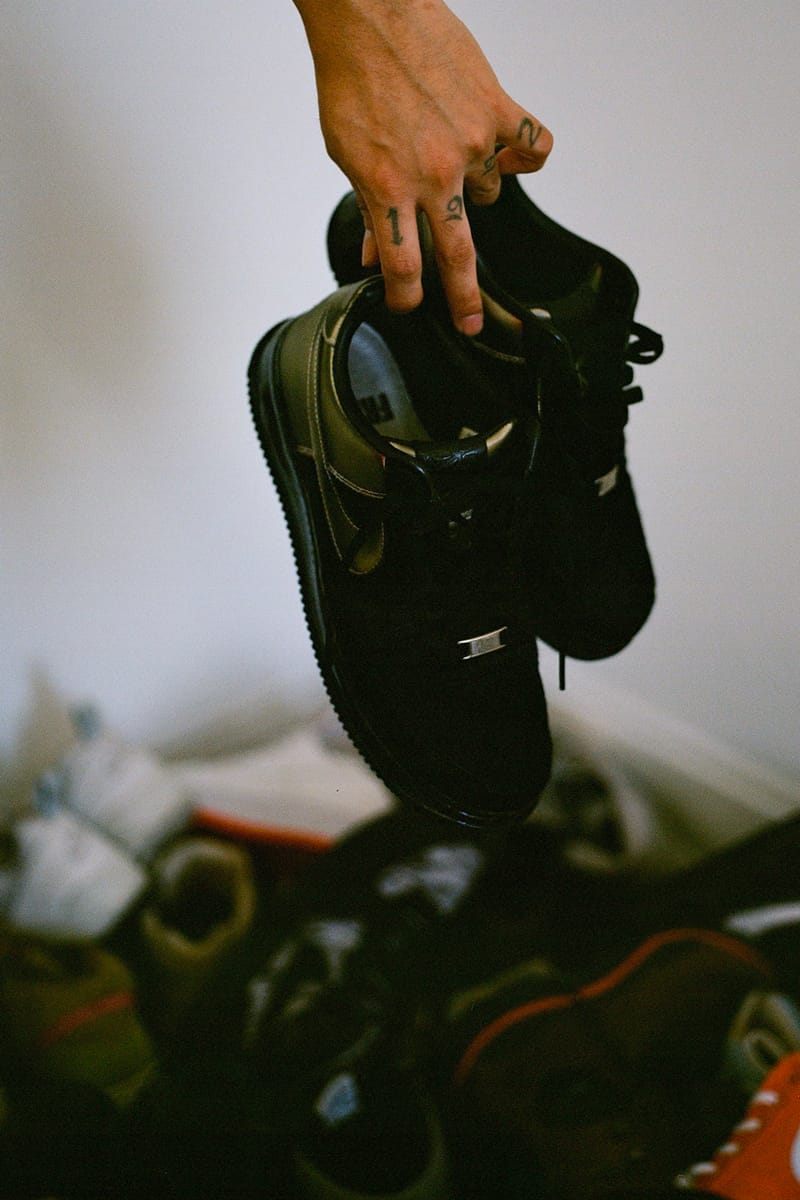 Edwin Ortiz Jr.
Do you think we'll see a second "golden age" of Forces like there was around the turn of the century? Is there a chance the trend pendulum swings back around, just like it did with SB Dunks?
I'm pretty sure we will, yeah. Of course, SBs and Air Jordan 1s are the hottest sh*t out right now, but there's still a die-hard fanbase for Forces. There's good Forces here and there these days too — Stüssy, the G-Dragon joints, the COMME des GARÇONS pairs.
All black Air Forces have become somewhat of a meme over the last few years. Do you enjoy that, or is it corny to you?
[Laughs] I embrace it. I do have a lot of black Air Force 1s and I know you have a pair too. Most of mine are premium though — I shy away from the gray boxes, and tend to prefer the made in Italy joints.
If you could only rock one pair of Forces for the rest of your life, what would you pick?
Clark Kent's Air Force 1 "Black Friday." Apart from that, I do want to make a bespoke pair one day, so maybe that in the future.
"I can tell a lot about a moth*rf*cker when I look at their shoes"
Why are sneakers significant to you?
Your shoes are a chance for you to be creative and express yourself. To differentiate yourself from everybody else. I can tell a lot about a moth*rf*cker when I look at their shoes [laughs].
Source: Read Full Article