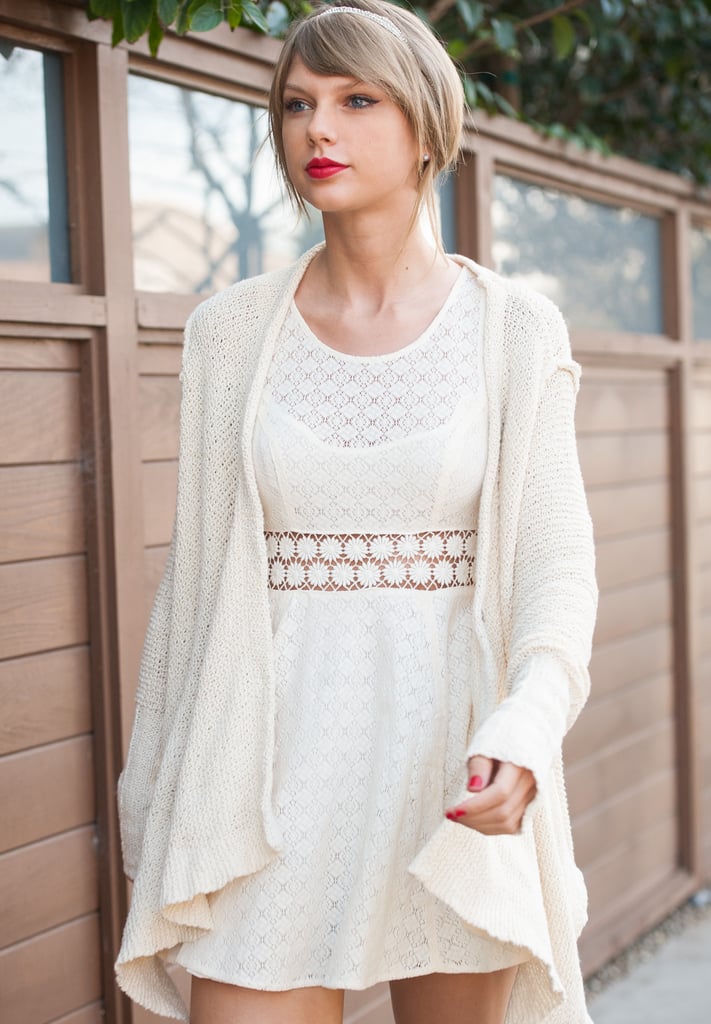 Taylor Swift's Dreamy Cardigan Collection Has Me Singing Her Famous Tune

I wasn't surprised to learn that Taylor Swift's cardigan collection is well . . . just so Taylor! The singer, who recently released her surprise album Folklore right when we needed it the most, even has a song in the album called "Cardigan" which inspired my deep dive into Tay's wardrobe. While her style usually changes with the release of each album — her Reputation era was filled with dark colors and thigh-high boots, while her Lover era was full of technicolor outfits — her at-home style is pretty consistent and often includes delicate cardigans.
Now, the singer has shifted into a dreamy boho phase for Folklore, and her cardigan collection fits right into the album's vibe. She even sent out actual cardigans to her celebrity friends like Kaia Gerber, Gigi Hadid, and more to celebrate the release of the album.
While taking a look back at her outfits over the years, you'll notice that Tay's cardigan collection is pretty robust when it comes to the various styles she owns. She has everything from a simple white knit piece to a bright marigold one, which she styled over a floral dress. Read on to take a look at Taylor's cardigan collection to get inspired ahead.
Source: Read Full Article