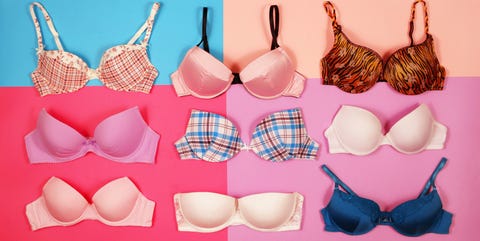 Be real: How old is the bra you're wearing right now? (Yeah, I don't want to answer that question either.)
Luckily, you can change that, stat—because Amazon is having a major bra and undies sale today as part of their pre-holiday shopping extravaganza known as the "12 Days of Deals."
Best of all: There's a ton of variety available. You'll find wire-free, underwire, contouring, strapless, racerback options and more. There are also some cute boy shorts in the mix. The sale only lasts until the end of the day today, so yeah, now's not the time to procrastinate.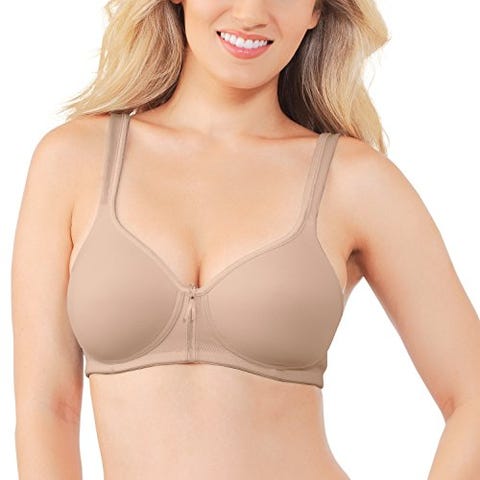 Vanity Fair
amazon.com

$40.00

$19.59 (51% off)
SHOP NOW
Sick of painful underwire bras? This one's your jam. One happy reviewer said, "After spending several months in 'bra hell', I have finally gotten comfortable."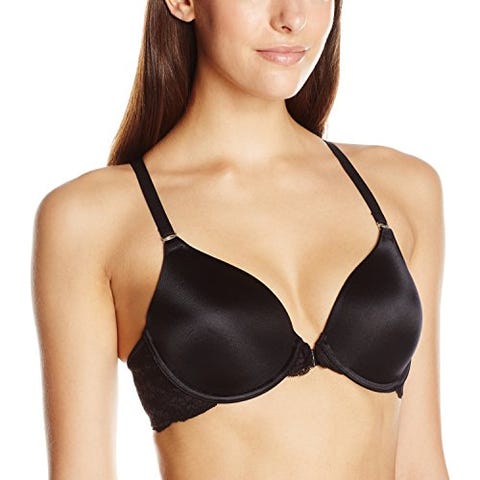 Maidenform
amazon.com

$38.00

$18.20 (52% off)
SHOP NOW
Perfect for your racerback tops. Reviewers warn that you should size up in your band, though.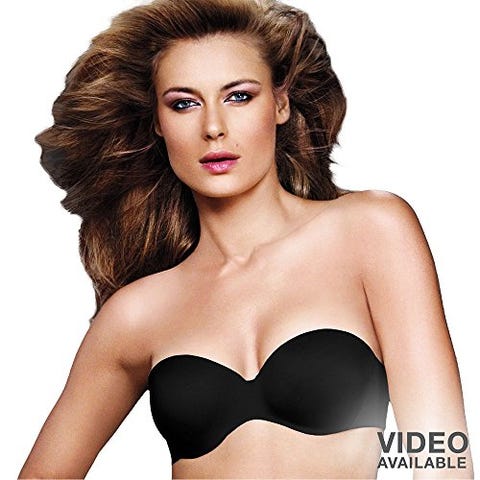 Maidenform
amazon.com
$20.50
SHOP NOW
Apparently this one runs small too, but one reviewer said "It looks great under my thin shirts, and has a good shape."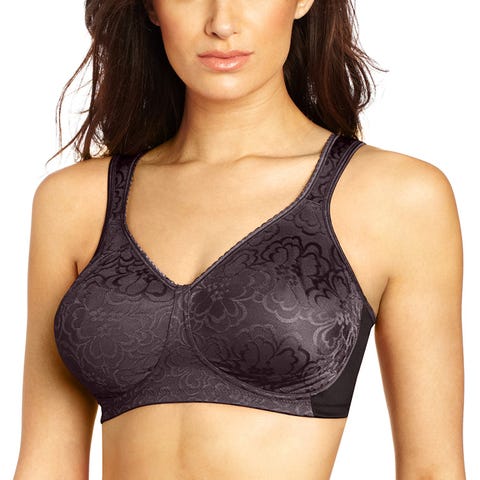 Playtex
amazon.com
$16.84
SHOP NOW
Tons of reviewers with D cups and above sing this bra's praises. "The straps support so no jiggling when walking, plus they don't slip off my shoulders, and the band fits well and doesn't ride up. The cups are not only pretty but they support very well."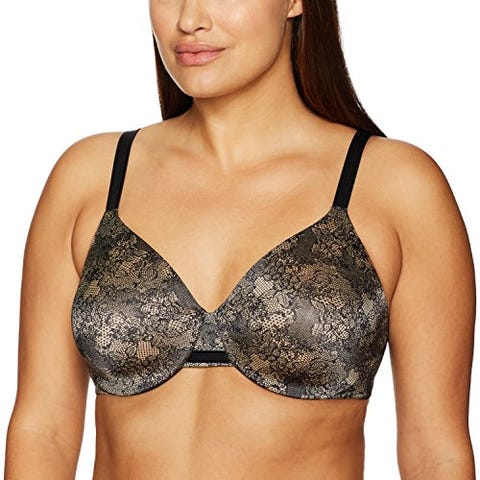 Bali
amazon.com

$42.00

$19.59 (53% off)
SHOP NOW
Many women praised this bra for having straps that are supportive—but not too wide. "It's super-comfortable, fits perfectly, and offers just the right amount of padding for support," said one happy customer. "Also, I appreciate that the straps are larger than ordinary bras."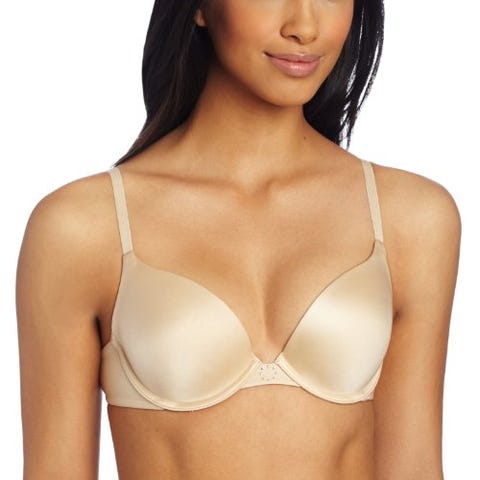 Maidenform
amazon.com

$33.00

$19.52 (41% off)
SHOP NOW
How's this for an endorsement? "First of all, my boobs look fantastic. More fantastic than they ever did in a VS bra," said one reviewer. "Second of all, it feels so freaking comfortable. It doesn't feel like I'm even wearing a bra. It feels like my boobs just magically stay up as if held by little clouds."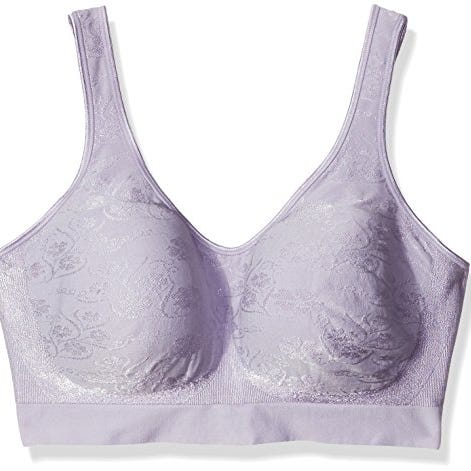 Bali
amazon.com

$42.00

$19.58 (53% off)
SHOP NOW
This bra is true to its name: "No more wires digging, no tight elastic bands causing irritation, just an attractive, comfortable piece of lingerie," said one reviewer.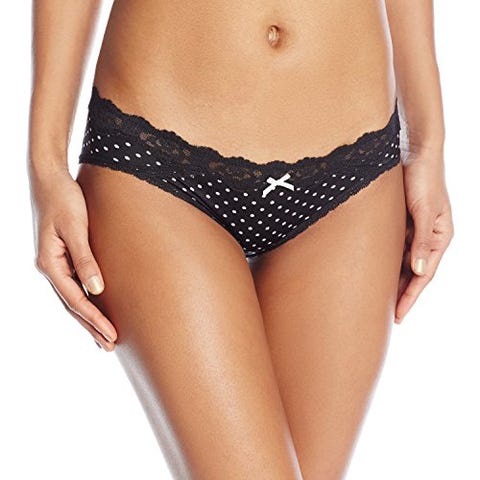 Maidenform
amazon.com
$7.90
SHOP NOW
Just because it's not a thong, doesn't mean it's not sexy. "I usually hate most full-coverage panties because they look frumpy on me," wrote one reviewer. "Not these! These are super comfortable and sexy at the same time! The lace trim is very elegant, and the ruching in the back accentuates the behind in all the right ways."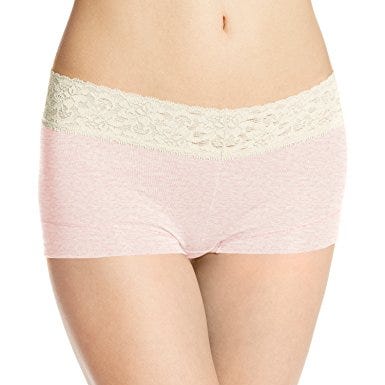 Maidenform
amazon.com
$12.00
SHOP NOW
Boy shorts are great and all—as long as they don't ride up. Luckily, that's not the case here: "They have an extra piece of fabric that hugs your bum and keeps them from riding up and showing lines," said one user.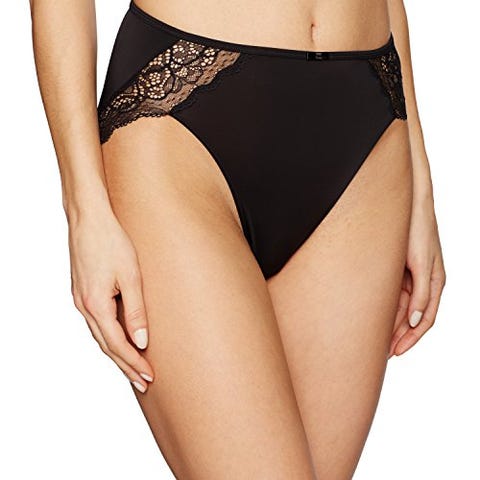 Bali
amazon.com

$12.50

$7.46 (40% off)
SHOP NOW
Perfect to pair with your high-waisted pants, right? "I worried about ride up/wedgies because the lace is high on the butt cheek but I was completely comfortable and my crack remained safe and happy," said one person.
Source: Read Full Article