Whether you're a classicist in the vein of Emma Watson or Emma Stone, a bohemian spirit like Sienna Miller or Elle Fanning, a bold beauty akin to Rihanna, or a modern romantic à la Alicia Vikander or Nicole Kidman, you needn't limit yourself to the prescribed wedding day hairstyles. In fact, don't think of wedding day hair any differently than you would an evening out–stick to effortlessness, and find inspiration on the red carpet and the runways.
Eschew overplayed updos and basic blowouts in favor of a look better suited to your unique bridal aesthetic—something that represents you at your best. To inspire, we've rounded up a comprehensive collection of the chicest, most aisle-worthy coifs from runways and red carpets past. Click through to find your perfect 'do.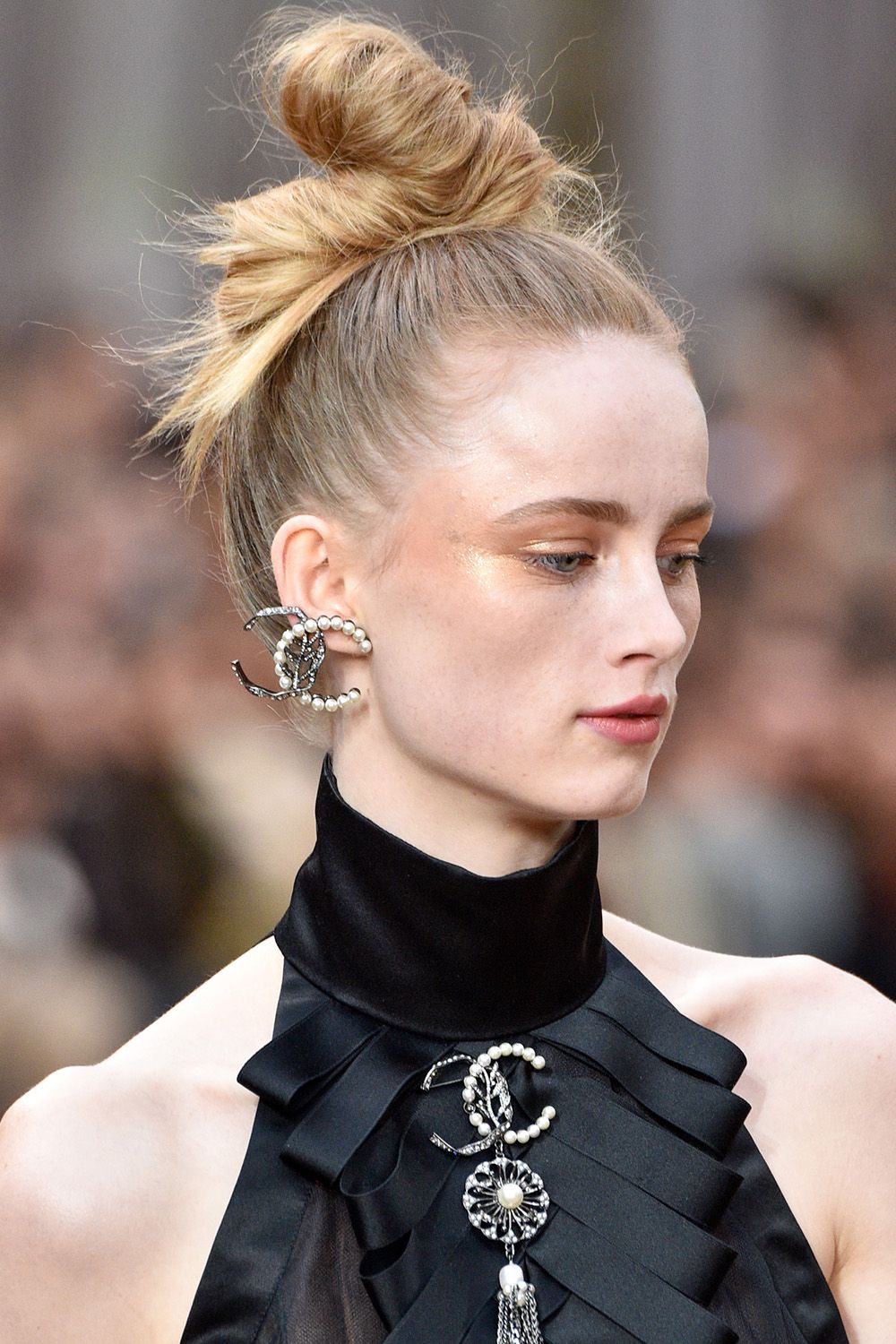 Karl Lagerfeld gave his stamp of approval on pairing a '90s top knot with a formal look on Chanel's Fall 2018 runway. The best part of this no muss, no fuss hair? It shows off your earrings, lasts all night and needs minimal touchups.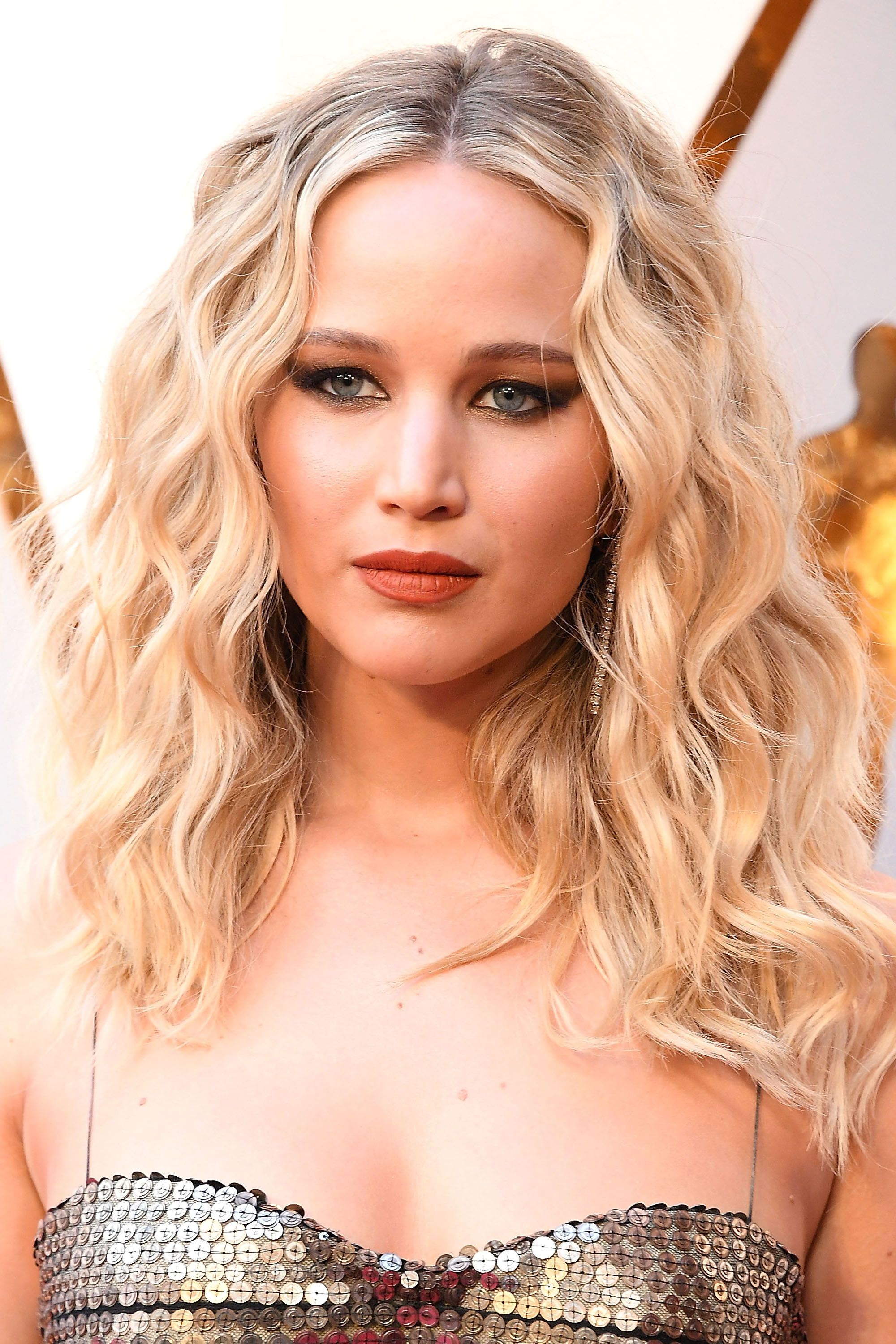 Jennifer Lawrence ditched beach waves in favor of soft, brushed ringlets for the 2018 Oscars, giving her blinged-out gown a more effortless feel, and her now-longer hair added volume.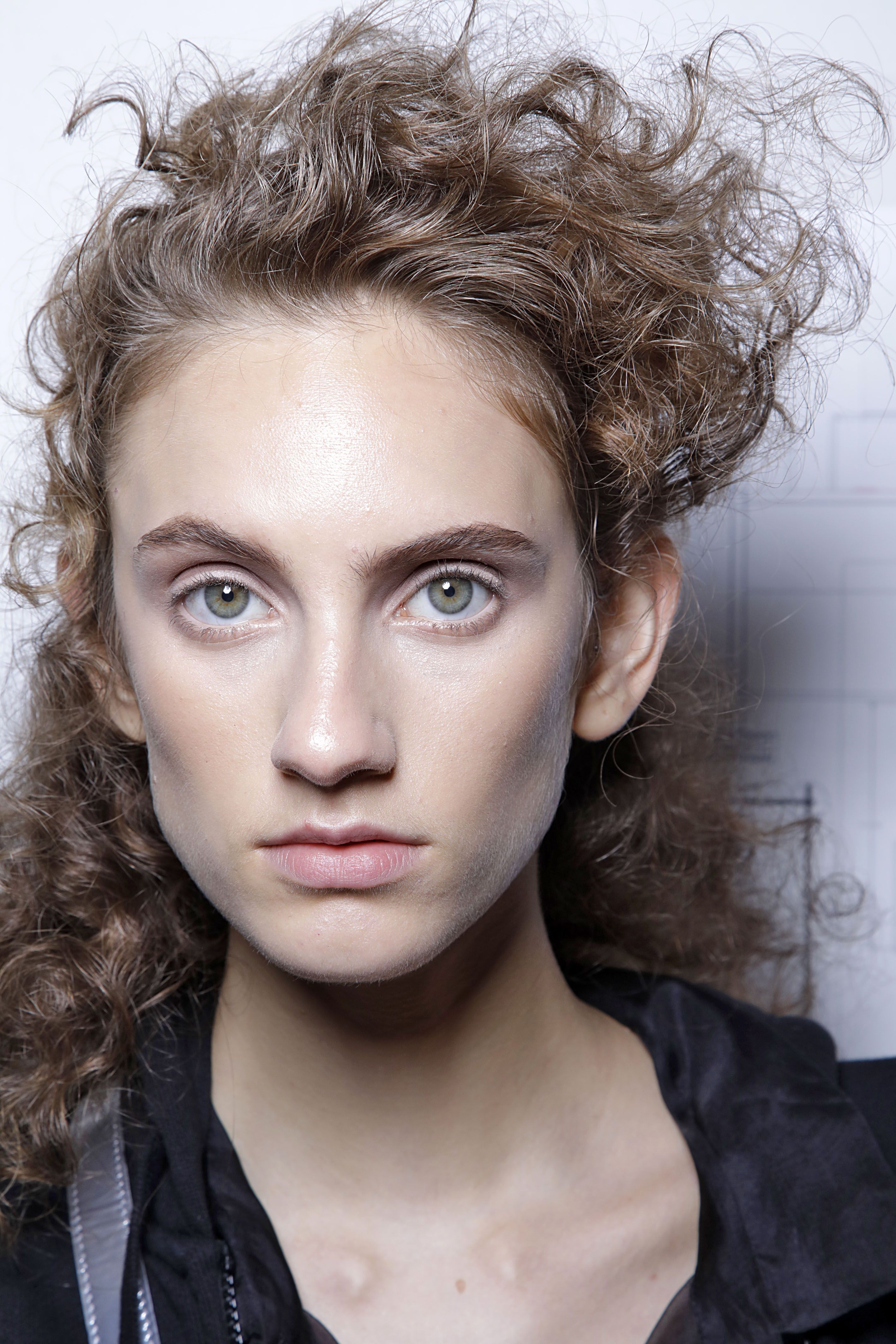 Windswept curls on Jonathan Simkhai's Fall 2018 runway gave girls with barely-there makeup the feeling that they'd just exited a Dutch Master's portrait. Imagine the same impact with the added wow factor of your wedding gown–sheer genius.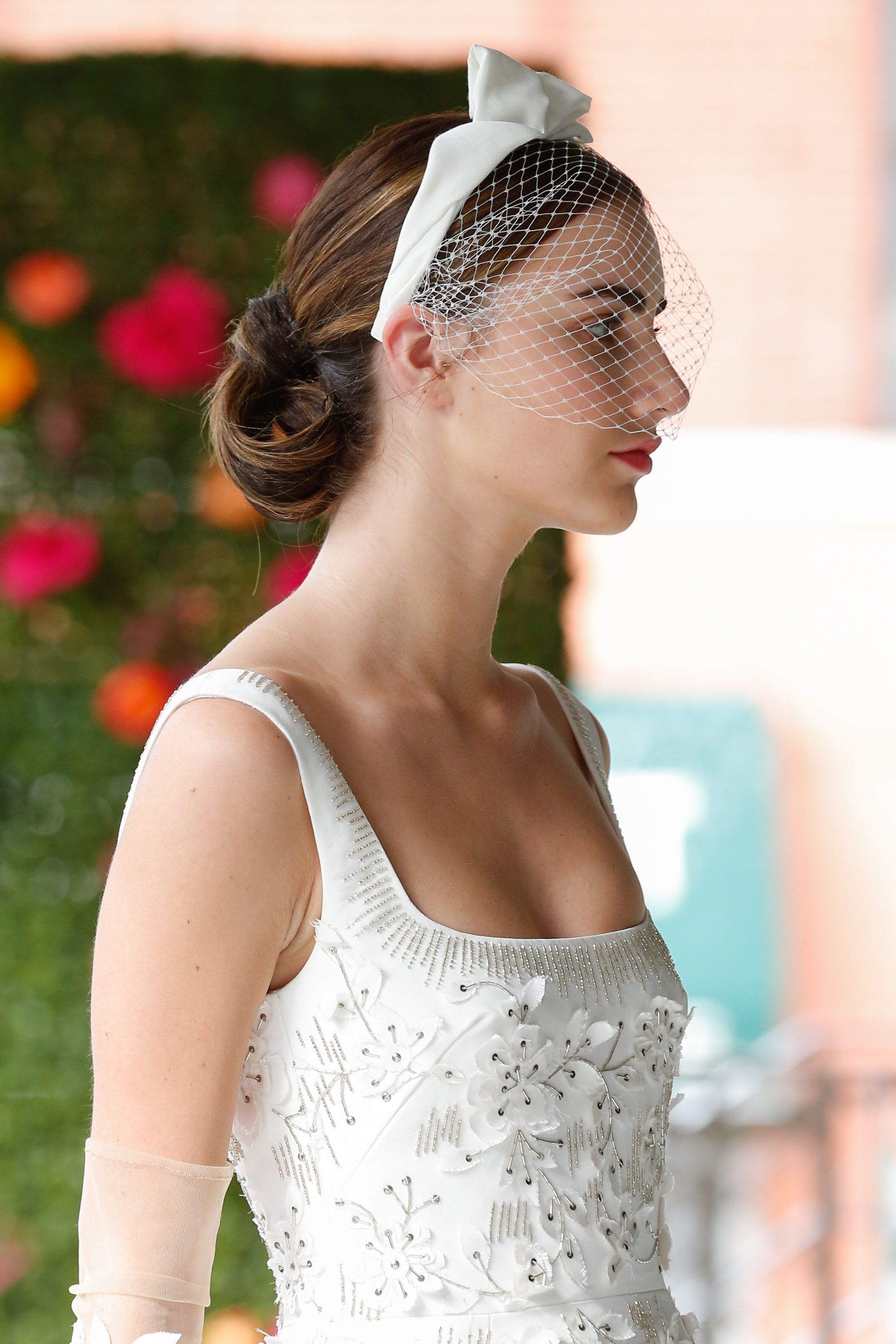 Accent the whimsy of a birdcage veil with a sleek and architectural loop, rather than a mussed chignon, as seen at Lela Rose's Bridal Spring 2018 presentation.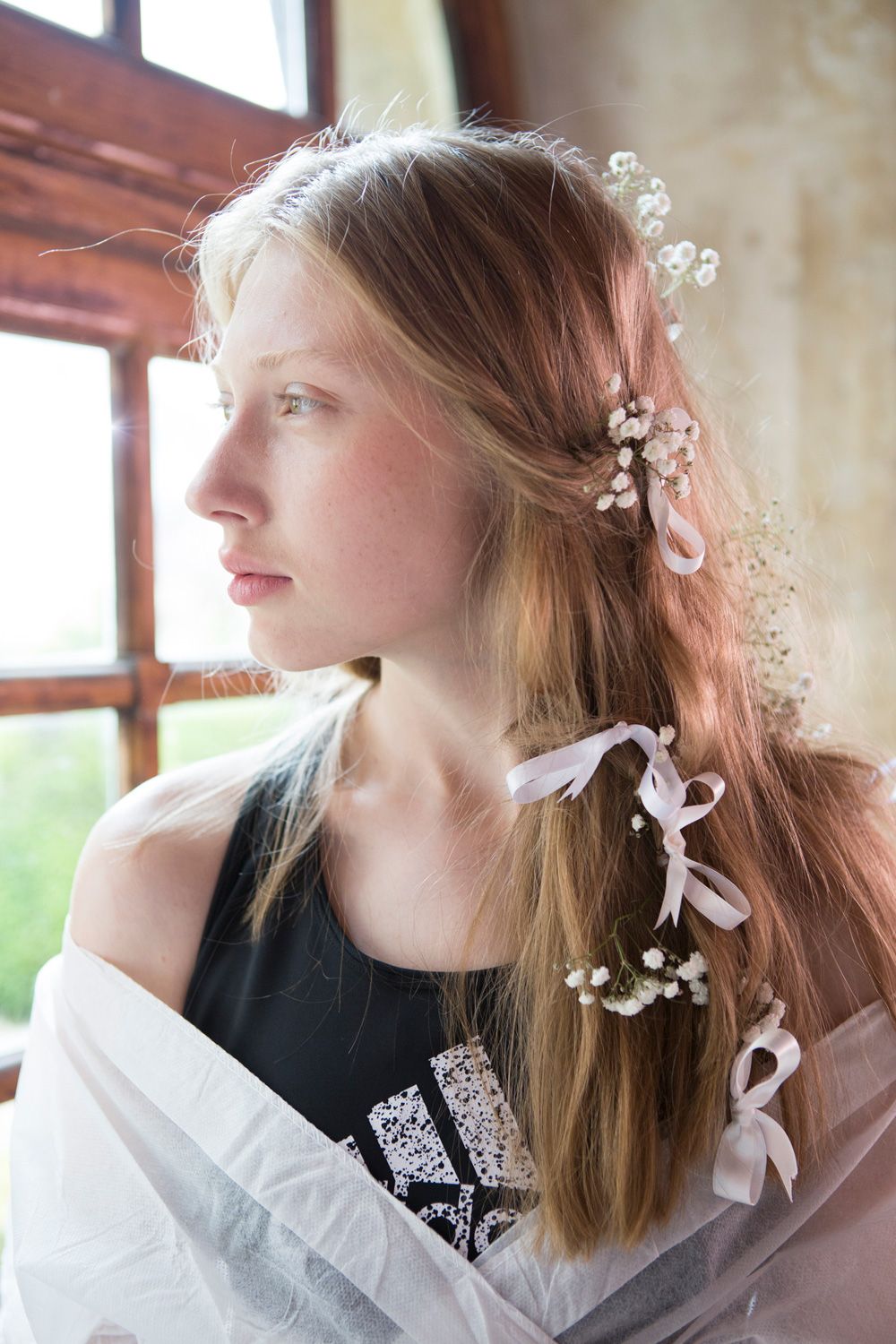 Hair flowers had never looked so chic–until Rodarte stunned with their Spring 2018 hair look, where bunches of baby's breath were scattered and tied with petite bows throughout the models' flowing locks.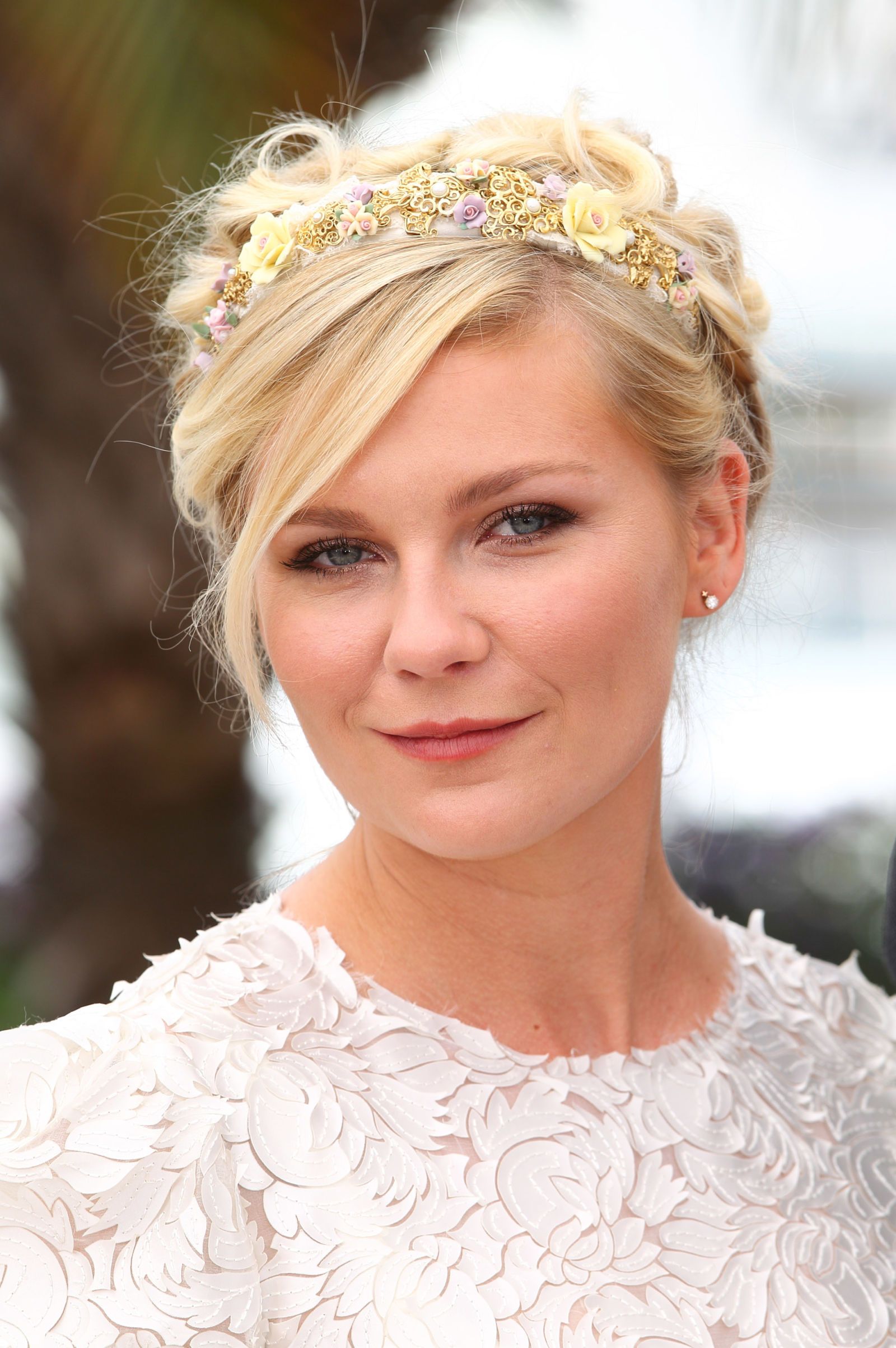 Leave it to Kirsten Dunst to land on the freshest way to don a flower crown. Skip oversized wreaths (the Coachella bride is long over…) and opt for an embroidered or encrusted headband instead. Complete the look with effortless pin-ups that feel textural while having an inherent sense of ease.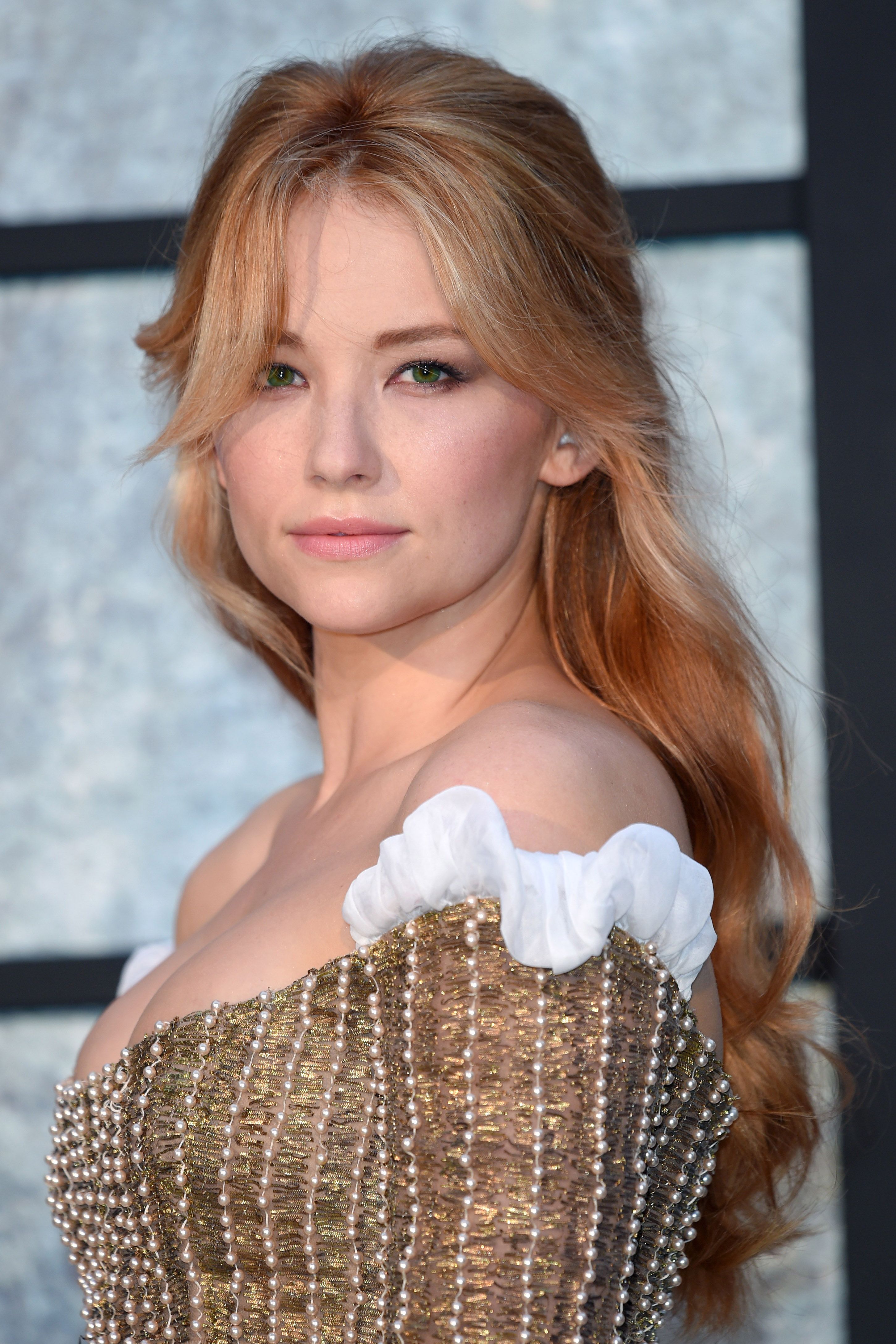 Corsetry, off-shoulder bodices and mock necklines all hearken to long-gone eras–and your hair, in turn, should do the same. Take Haley Bennett, who chose a modern yet medieval-inspired half-up style when styling an armor-esque gown by Alexander McQueen.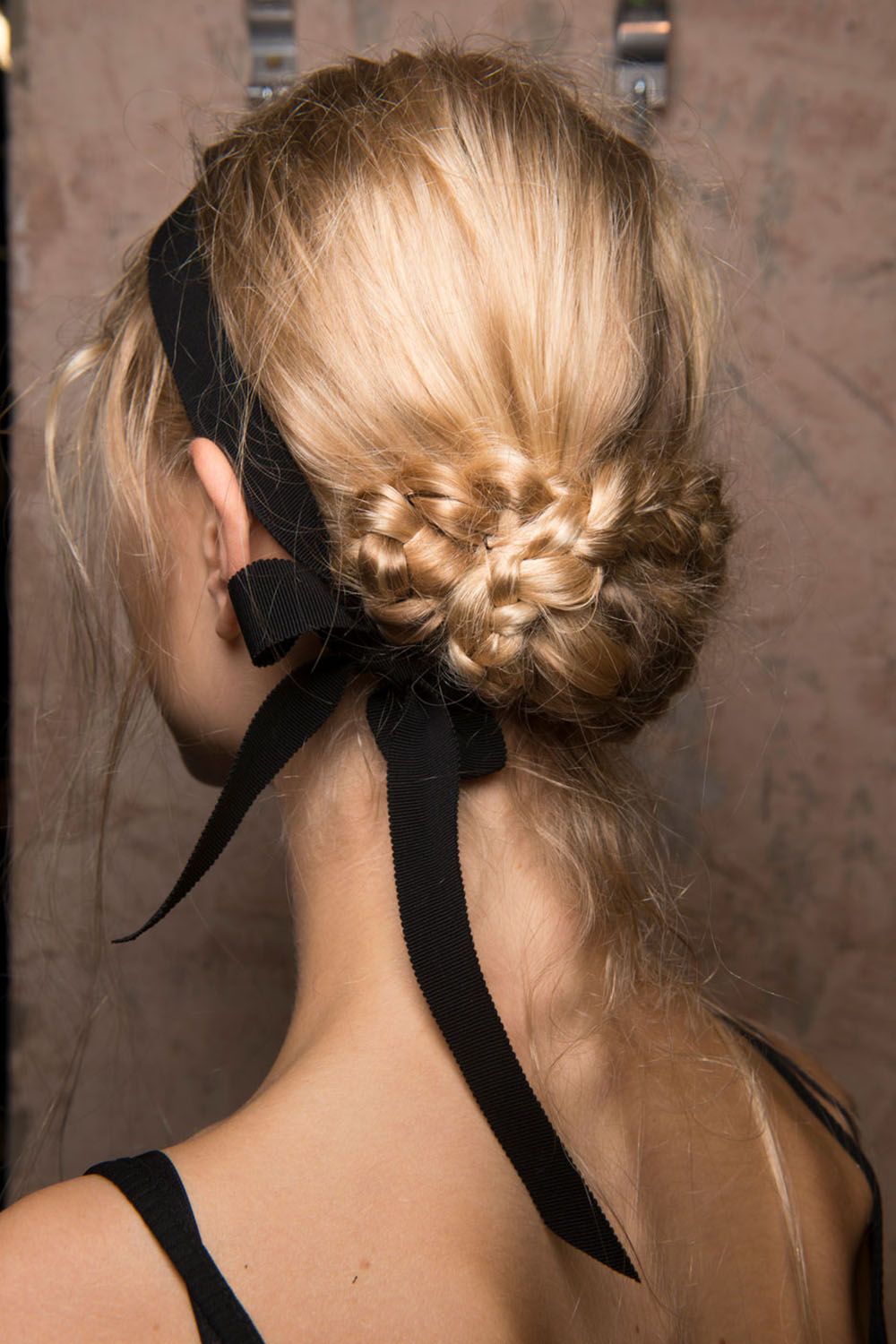 Erdem's Spring 2017 runway was packed with what might be one of our favorite romantic looks of all time–a braided, mussed updo, slung low, capped off with a simple yet impactful bow. Pair this look with tulle gowns, off-shoulder necklines and corseted bodices for a look that feels straight-out of a fairy tale or romance novel.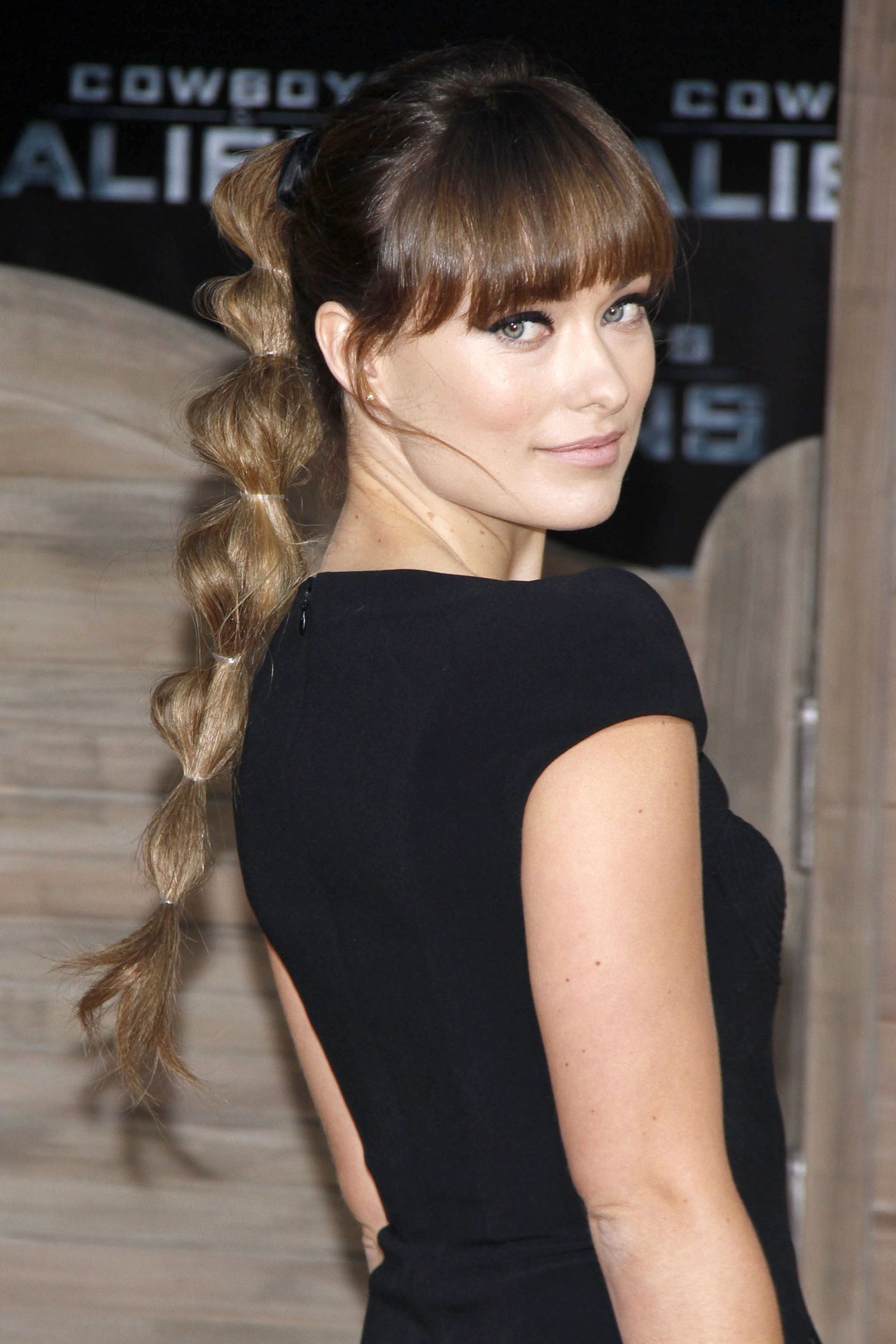 Take the ponytail to the next level a la Olivia Wilde for a modern, sculptural look that would perfectly accent any simple, structural wedding gown.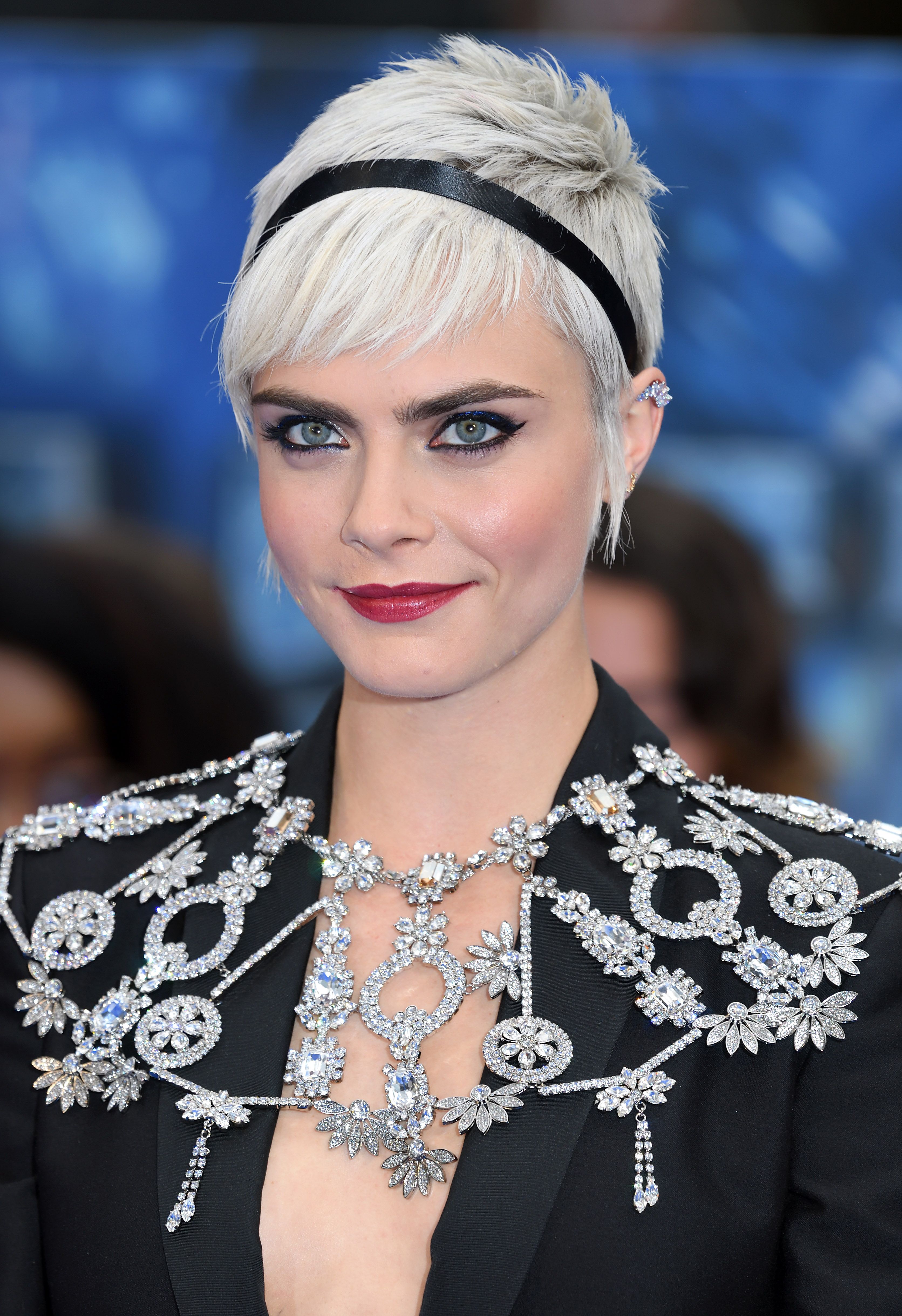 Cara Delevigne became the queen of taking the pixie cut to black tie heights when she reinvented her short 'd0 on each and every red carpet. Case in point: accessorizing her platinum crop with a slim satin ribbon.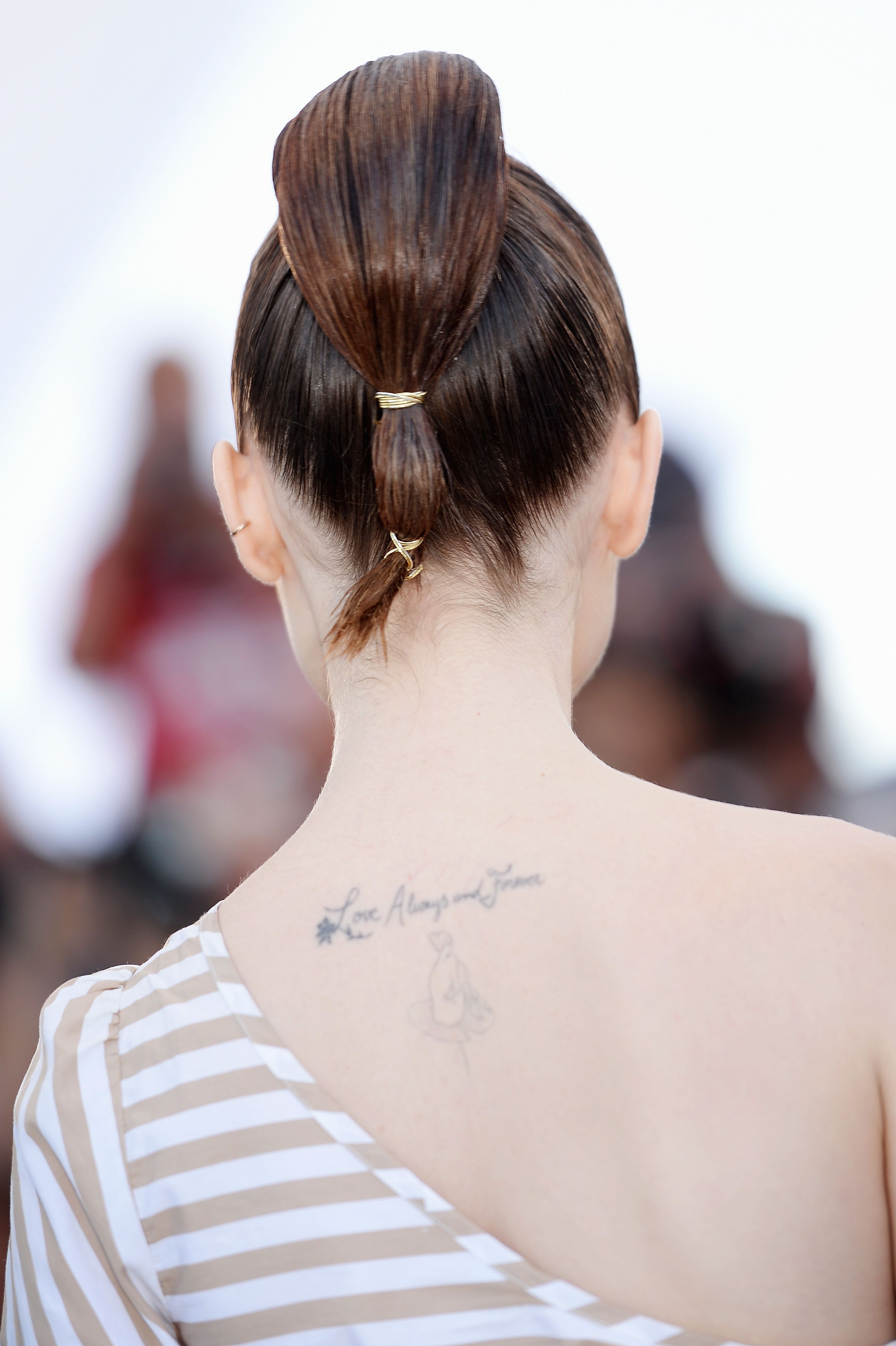 Lily Collins took the slicked-back style to a futuristic level when she opted for metallic wire rather than concealing her hair ties by wrapping strands around them.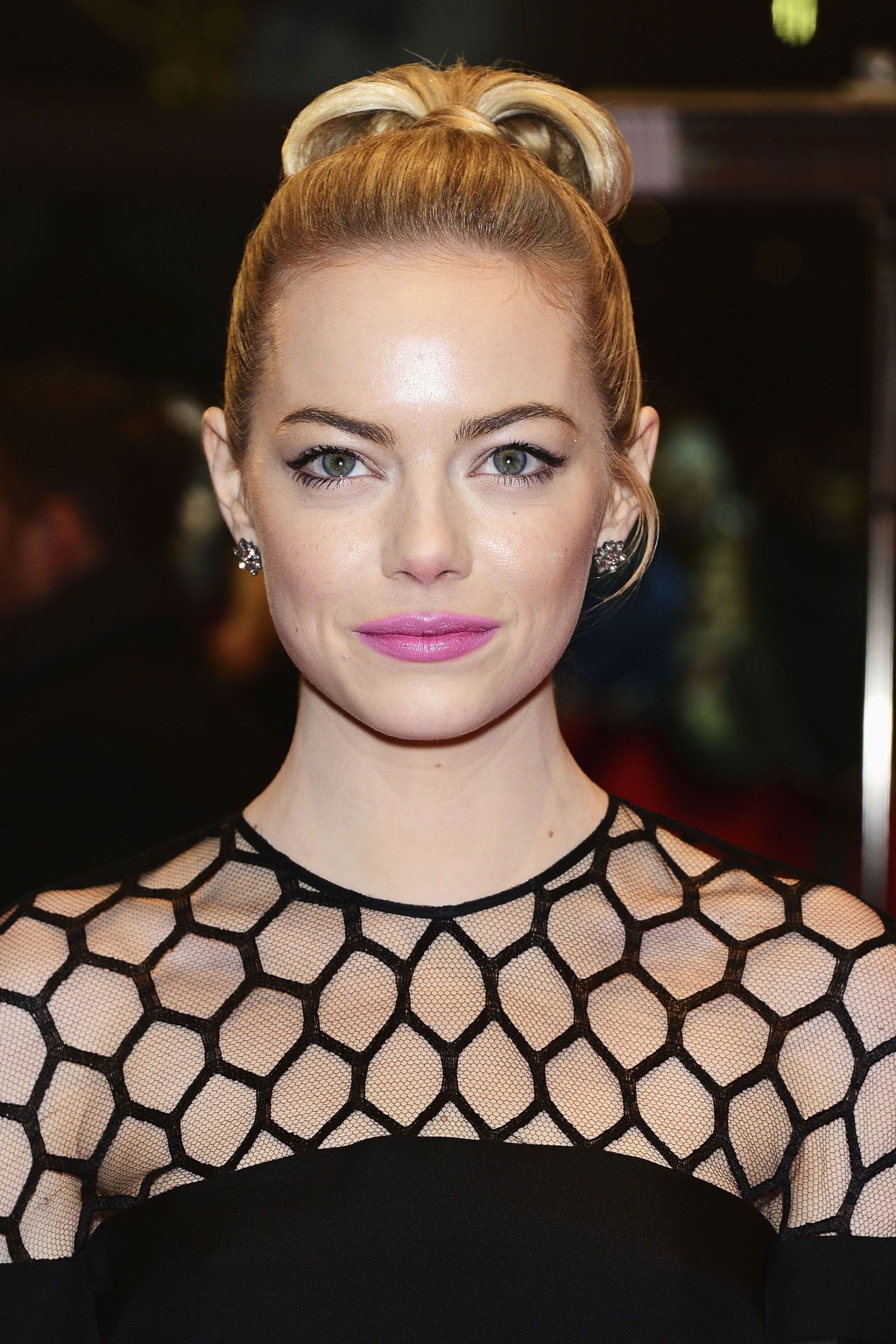 When in doubt, take inspiration from red carpets past–like Emma Stone, when she sported a Bardot-era updo paired with a pastel pink lip.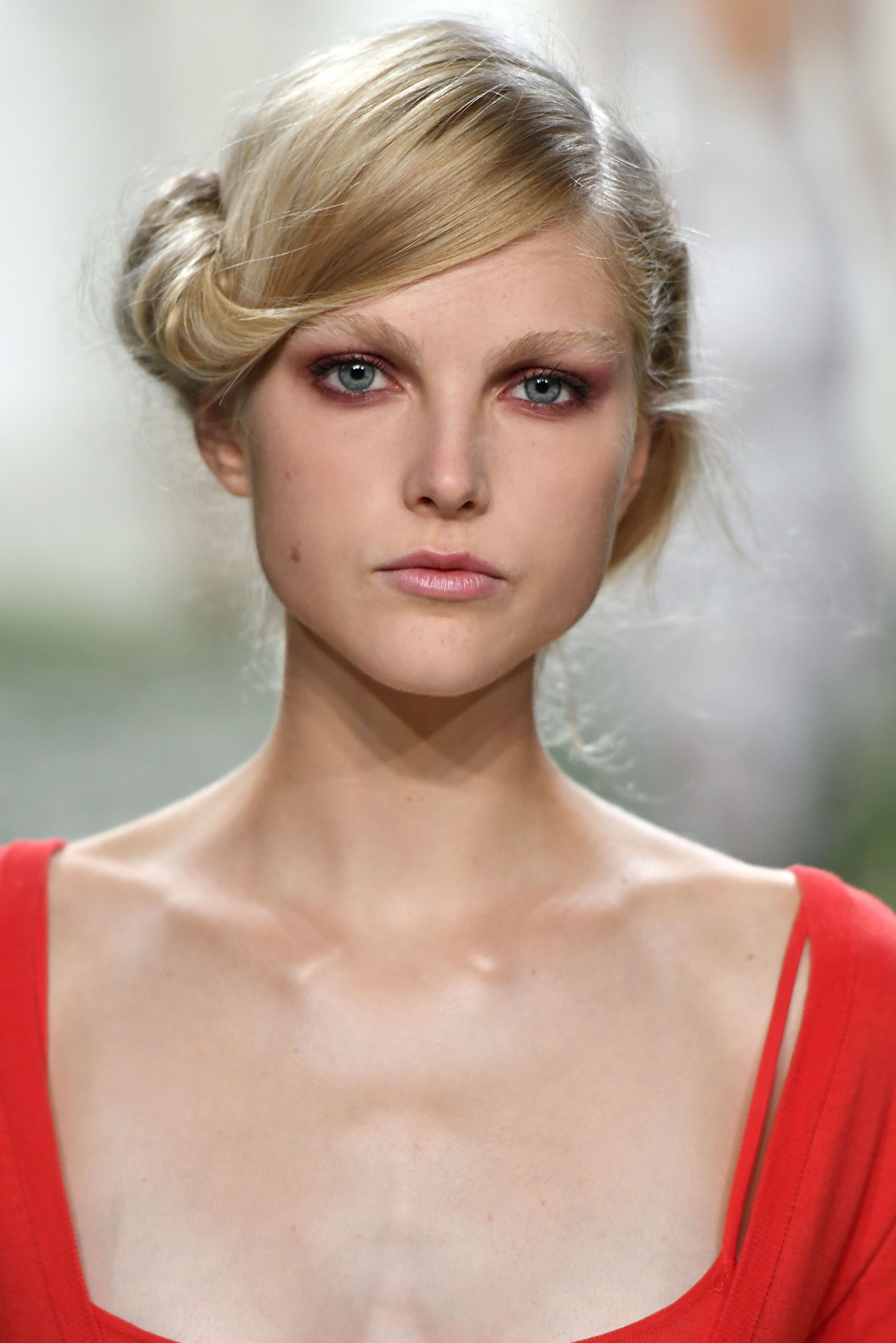 Brock Collection's pin-up meets princess style for their Fall 2018collection paired well with a side-swept bang, and would have the same affect when styled with a romantic gown. Note: a rolled chignon feels like a fresh take on the standard pinned-up version that's become synonymous with bridal hair styling.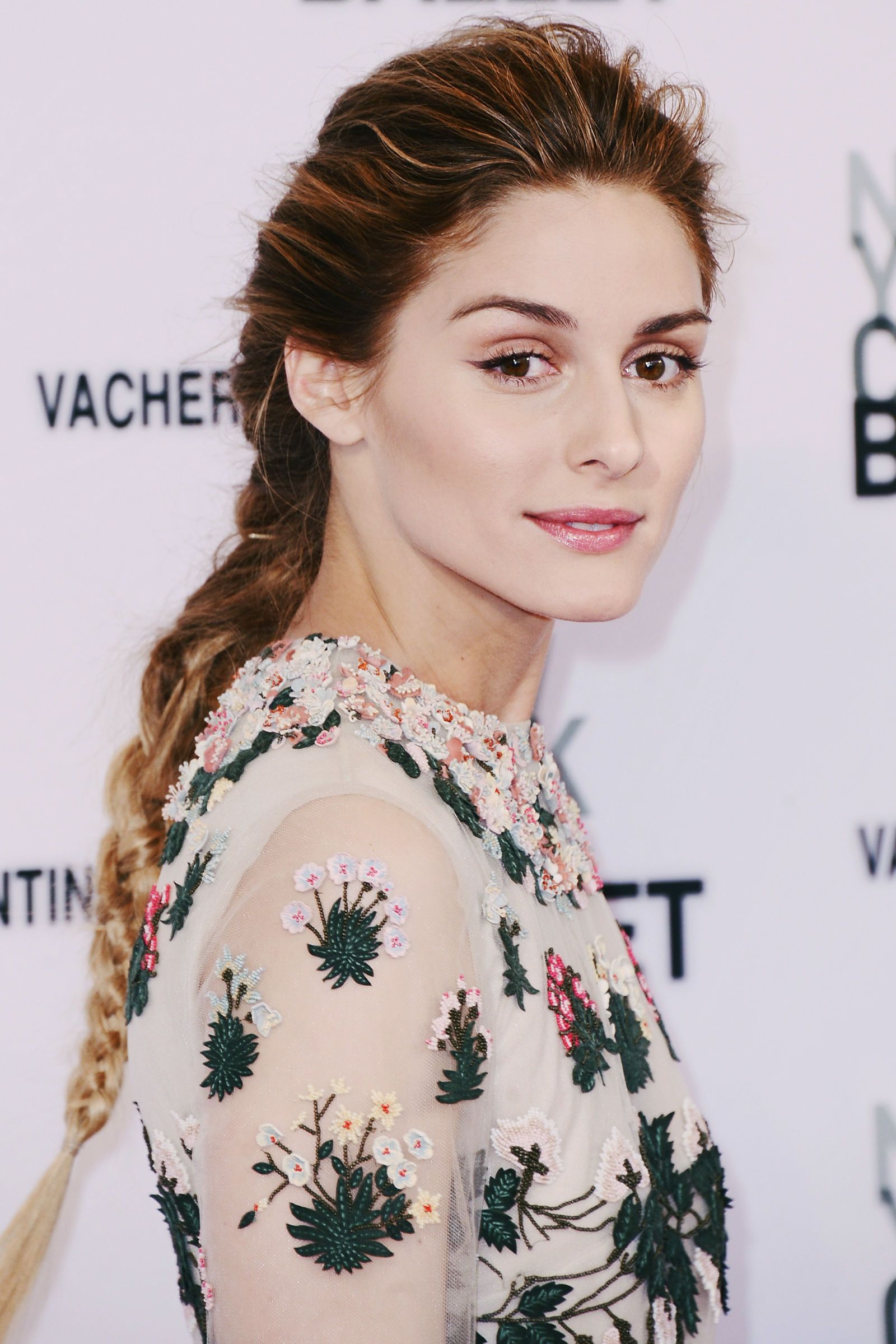 Olivia Palermo's swept back braid had a laissez-faire attitude while still feeling effortlessly elegant and undeniably sophisticated. Opt for this sweet style when accenting anything floral, draped or tulle.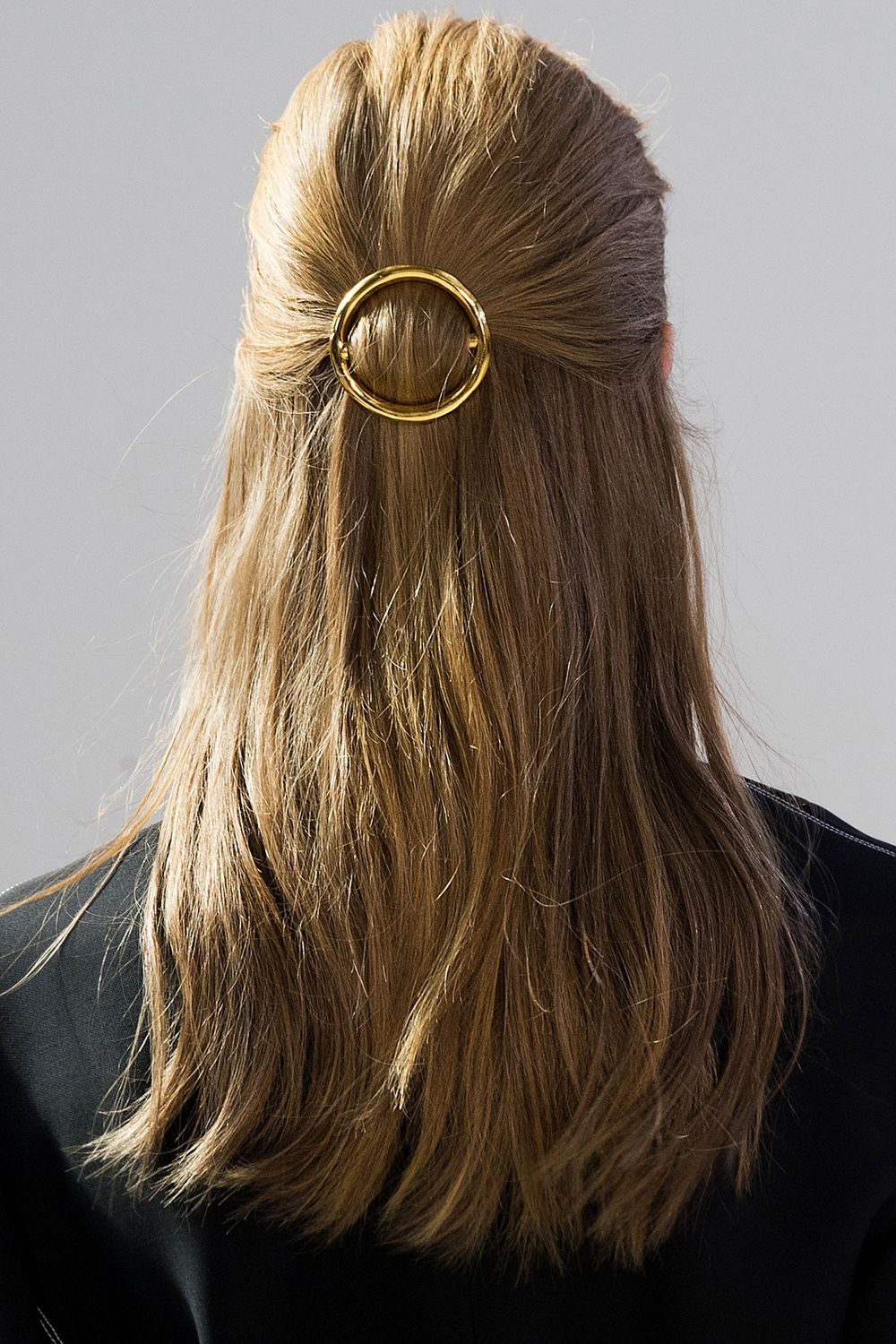 Go for heavy metal when accessorizing a minimal crepe sheath or a structural column gown. Céline's Spring 2015 hair accessory feels as fresh for the aisle as it (still) does in street style.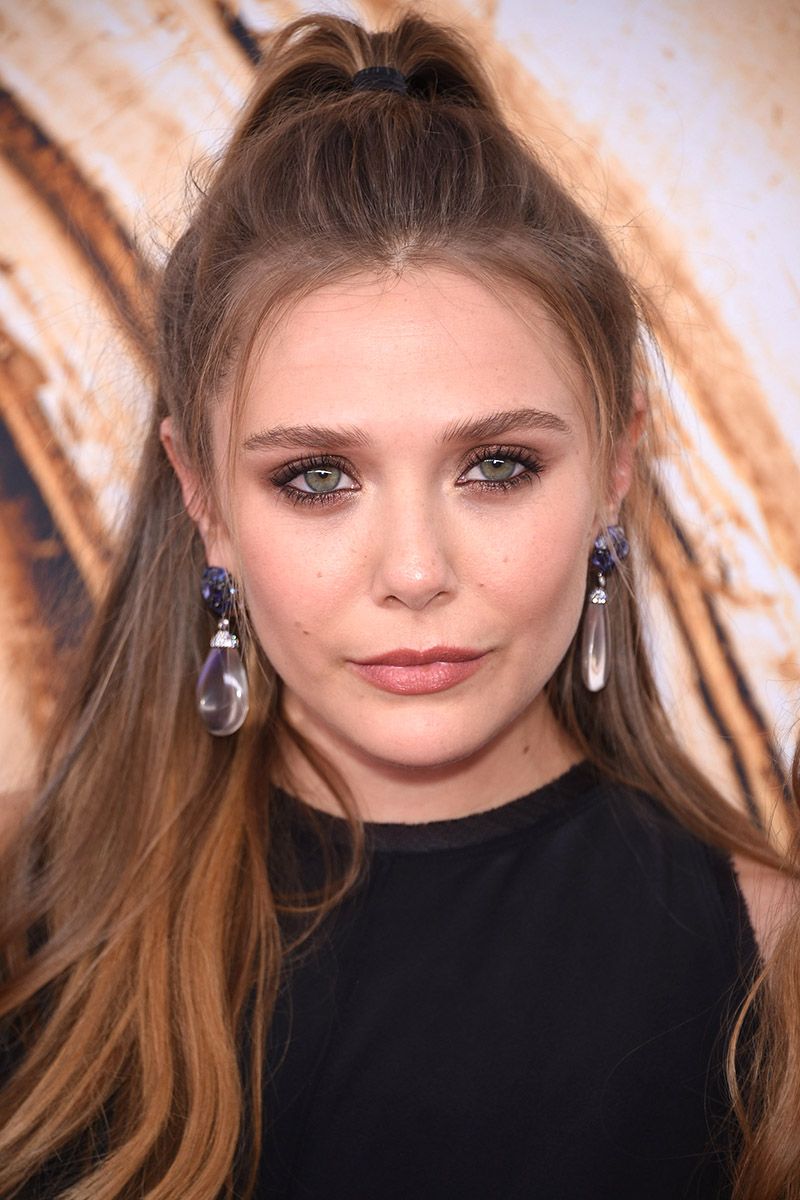 For a half-up style that feels more playful than dreamy, take cues from Elizabeth Olsen's high-half-ponytail. Choose this look to complement super-formal styles that need a youthful counterbalance.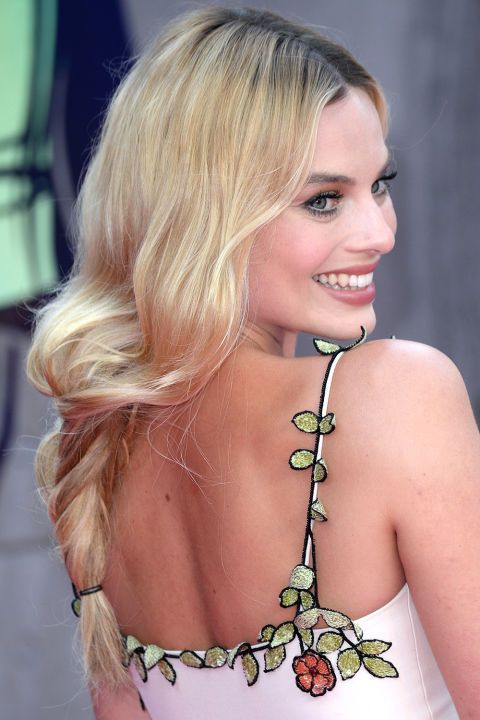 Margot Robbie's ultra-loose twist is the epitome of easy chic. Opt for a look that feels simply gathered and partially unkempt to lend a laid-back effortlessness to a black tie look.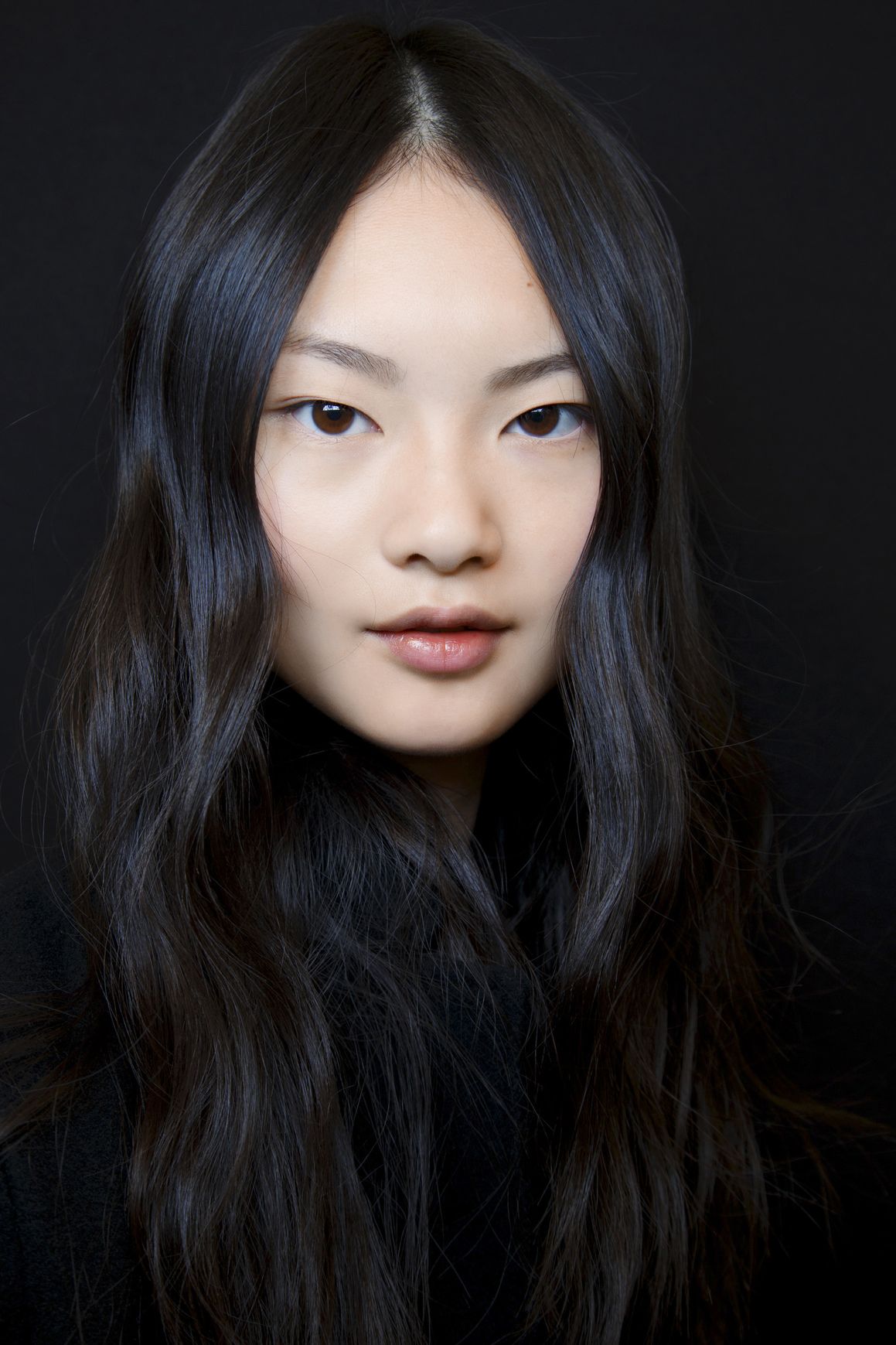 When in doubt, go for softly mussed locks with rich color and a polished texture with a center part a la Carven's Fall 2015 runway hair.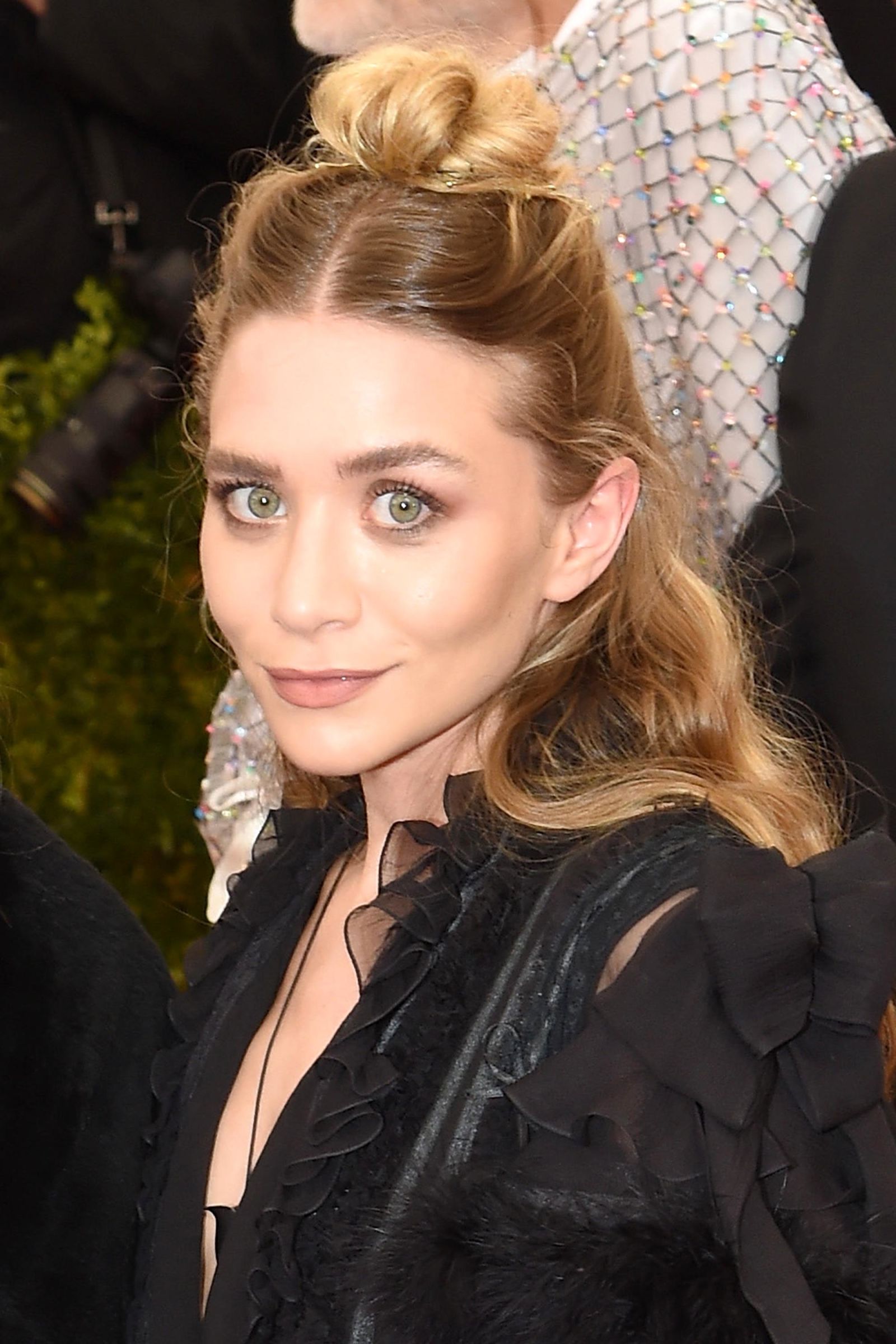 Ashley Olsen's half-down top knot is the downtown girl's riff on romantic half-up locks. If you're looking to experiment with this cool-girl style but don't think it's right for the day of, sport it for your rehearsal dinner with a dress that has easy-going '70s vibes.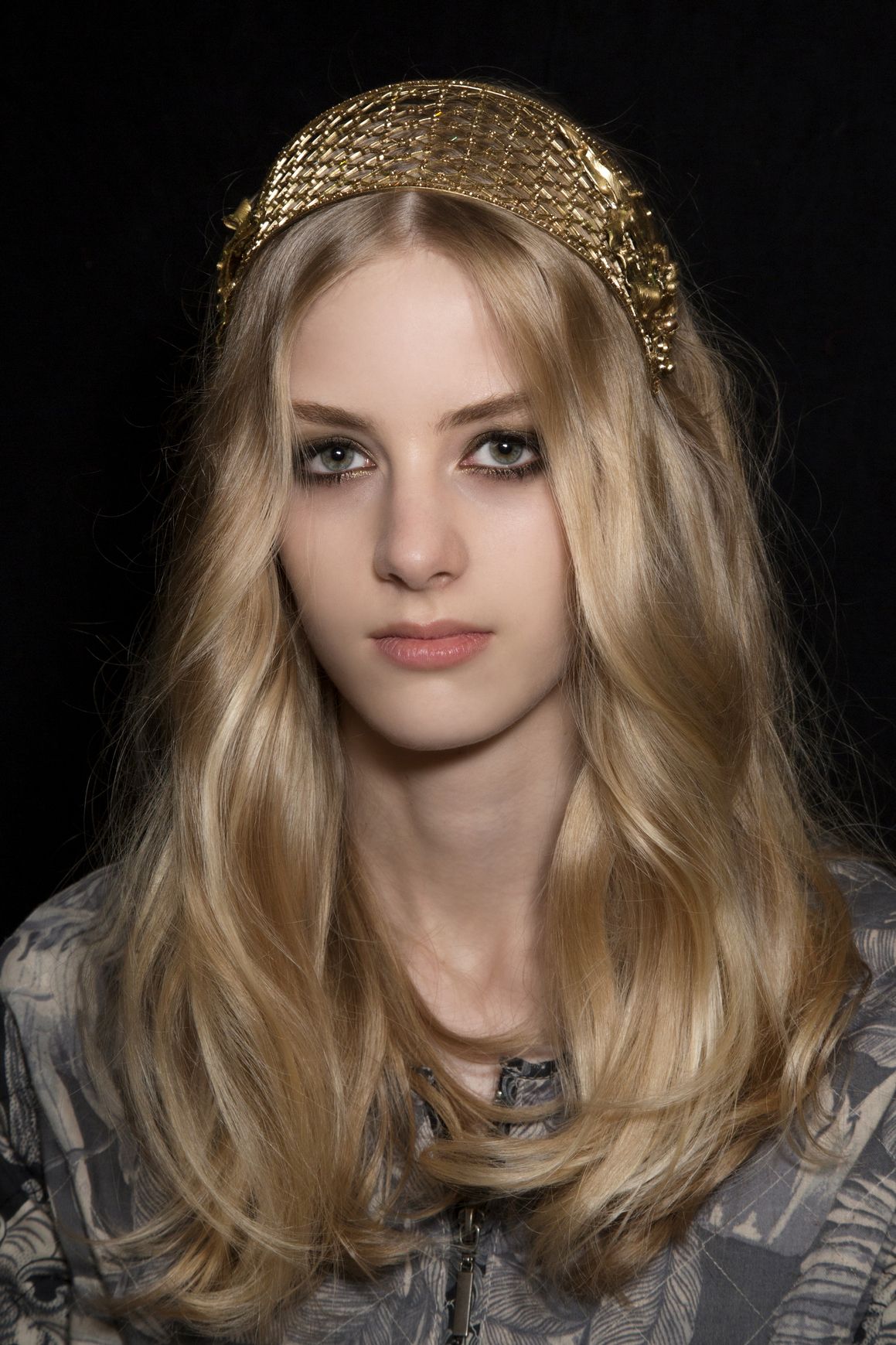 Accent easy all-down looks with a hair accessory that feels part regal, part red carpet per Elie Saab's Haute Couture Fall 2015 runway.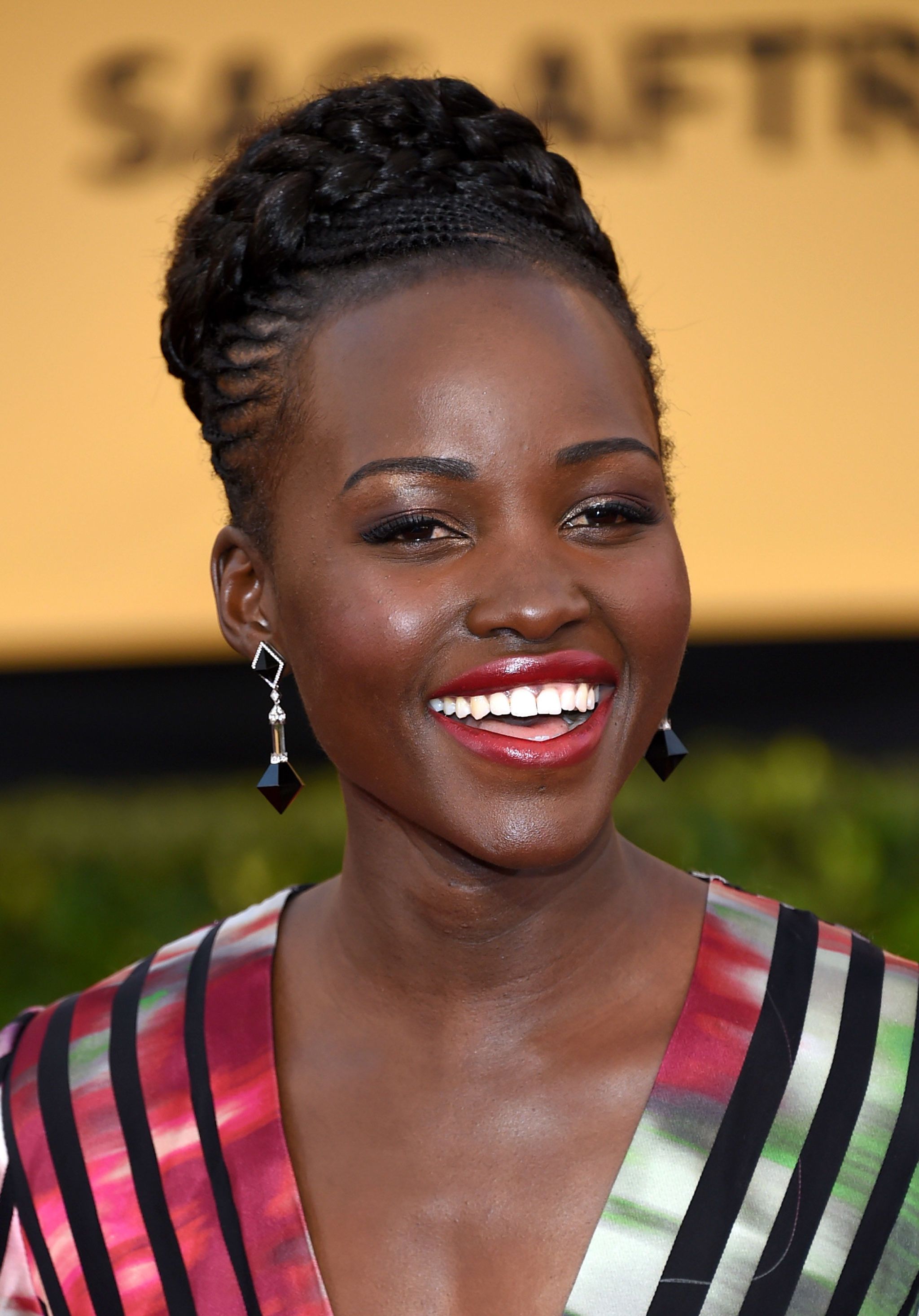 Lupita Nyong'o's braided top knot featured braids in varying sizes and looked equal parts sleek and romantic when paired with a plunging-necked A-line gown.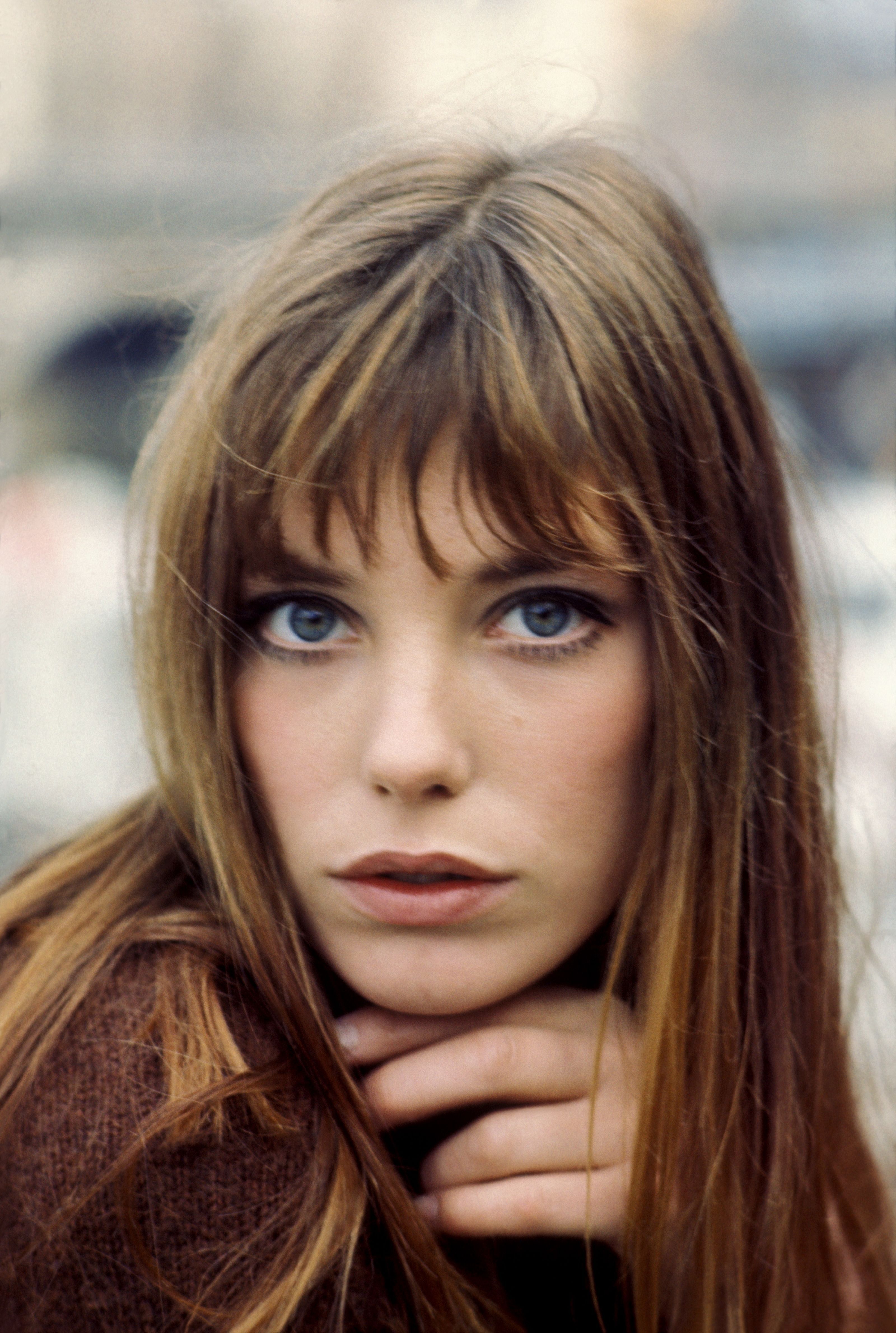 All hail the classics. Jane Birkin's famous fringe should be the go-to for all modern-day bohemian brides.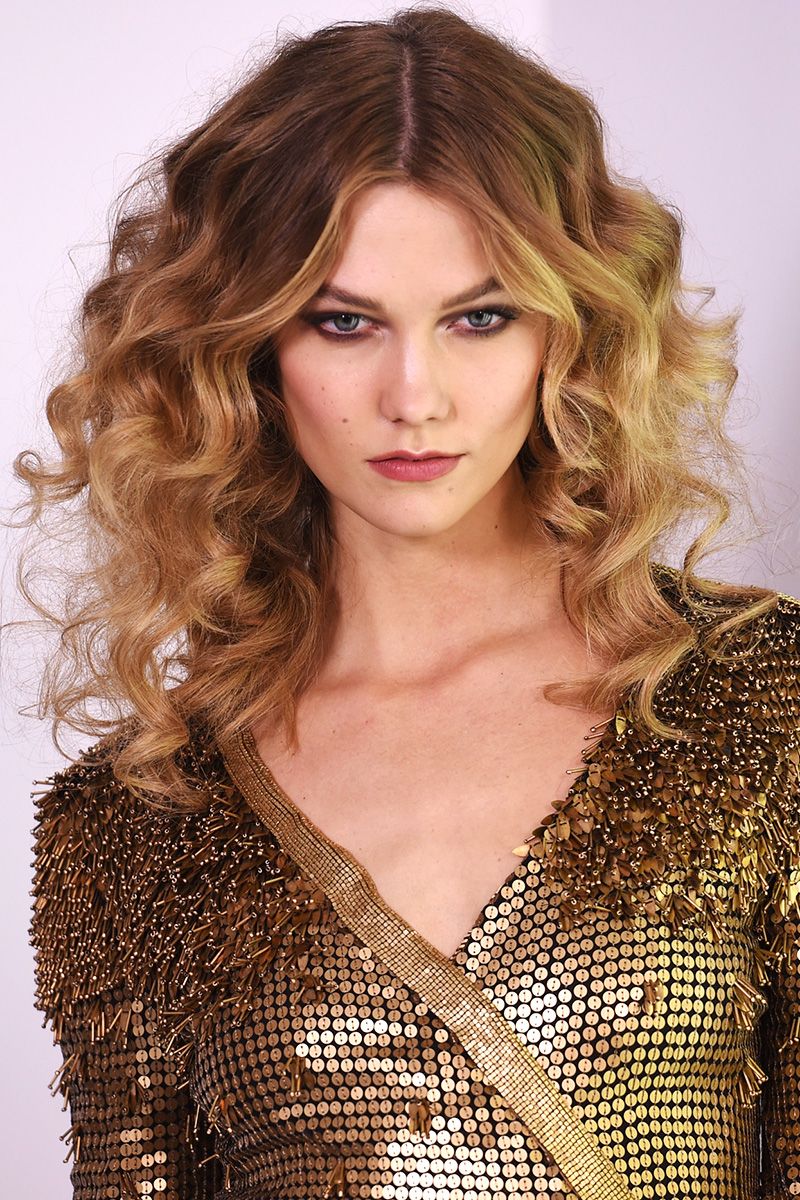 For disco glam–and a chic way to add volume and drama to a plunging neckline, jumpsuit or blouson style–take a hint from Diane von Furstenberg's Fall 2016 presentation and get inspired by Karlie Kloss' brushed curls.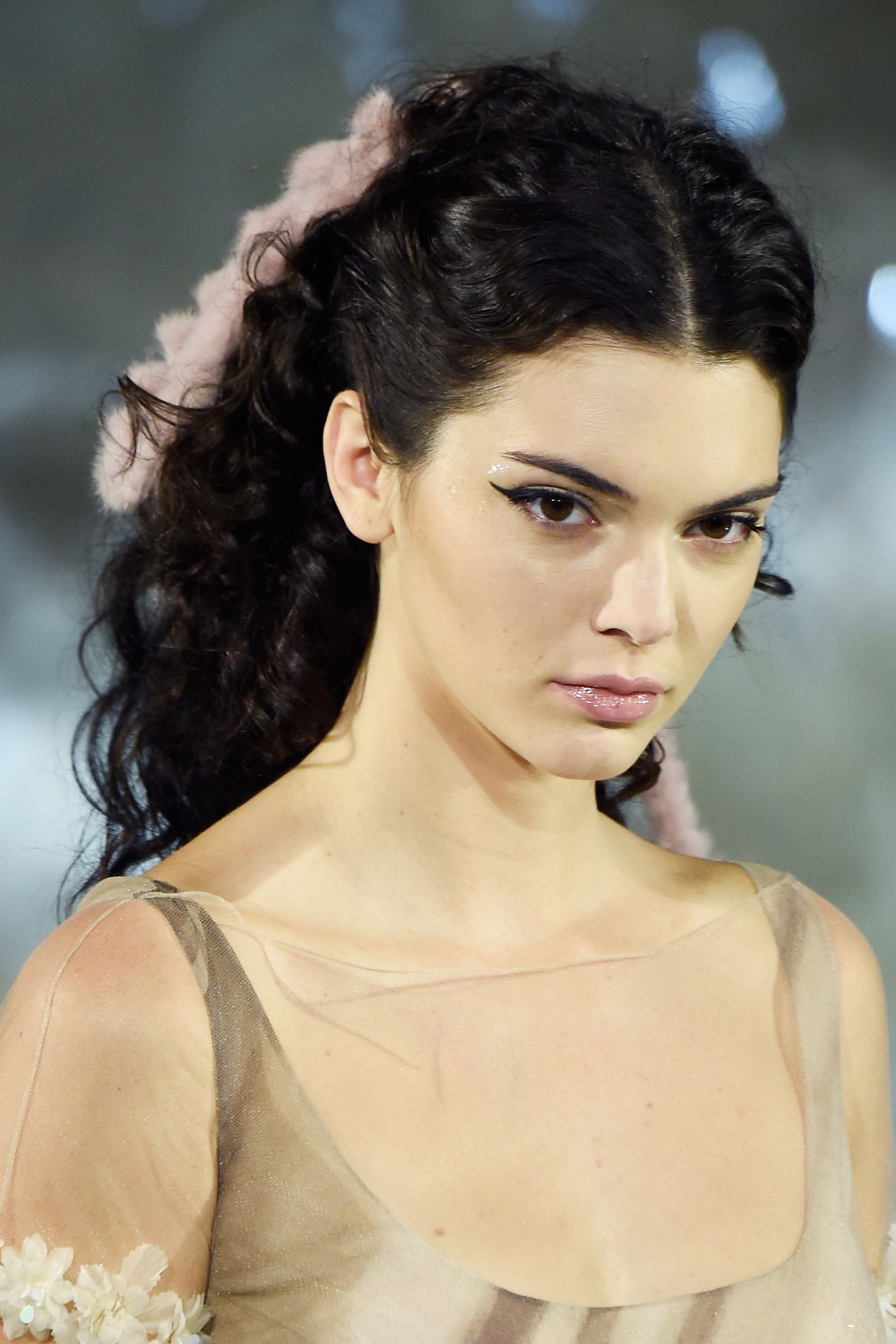 Strike the balance with modern makeup, like a sharp cat eye, and hair that feels evocative of Victorian and Georgian royalty and renaissance and impressionist artwork. On Fendi's Haute Couture Fall 2016 runway, models walked along the Trevi fountain in confections of tulle and embroidery styled with soft swept up curls–take notes.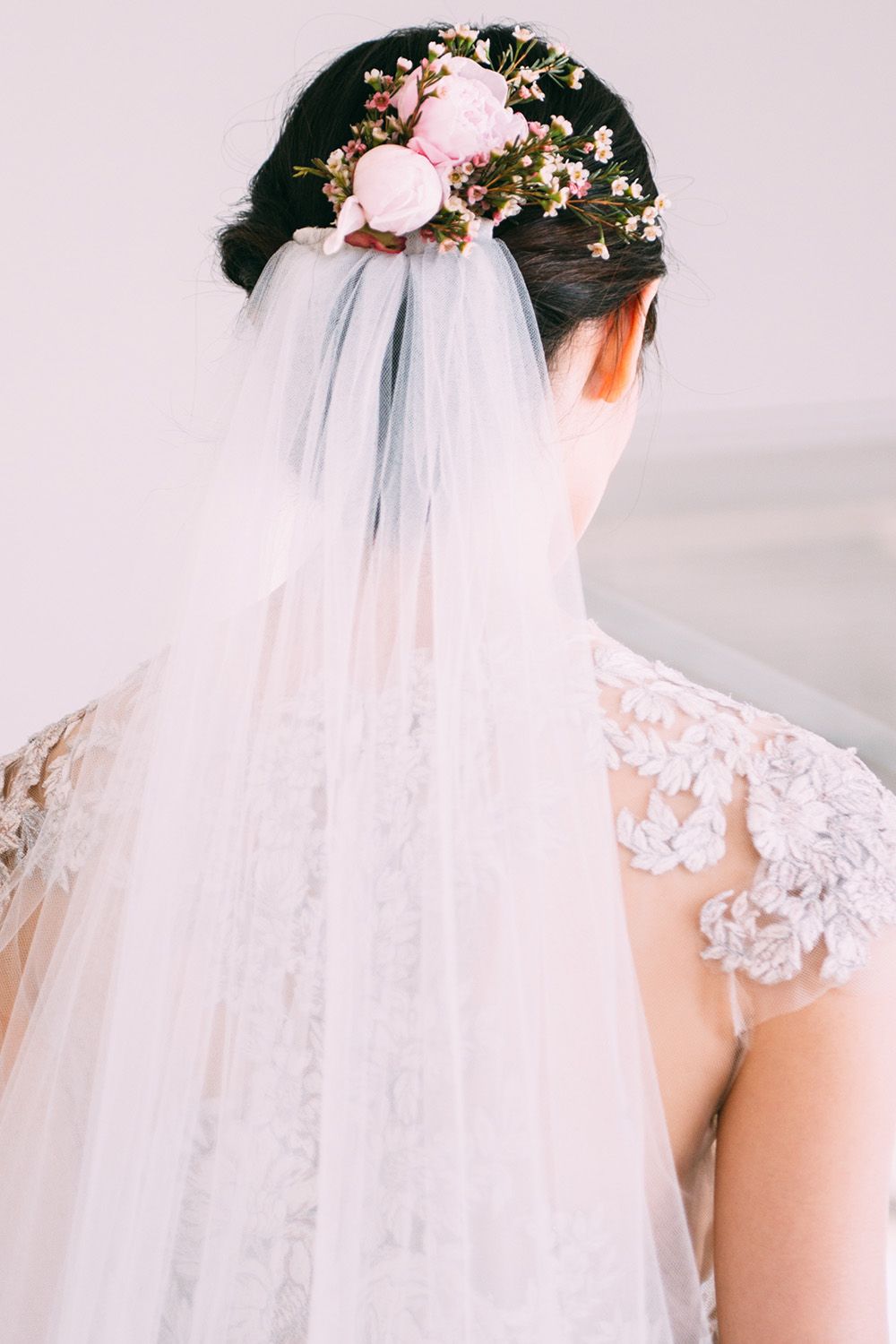 Top off simple veiling with a sprig of blooms that feels a part of the overall look, rather than just an added-on accessory per Marchesa's Bridal Spring 2017 models.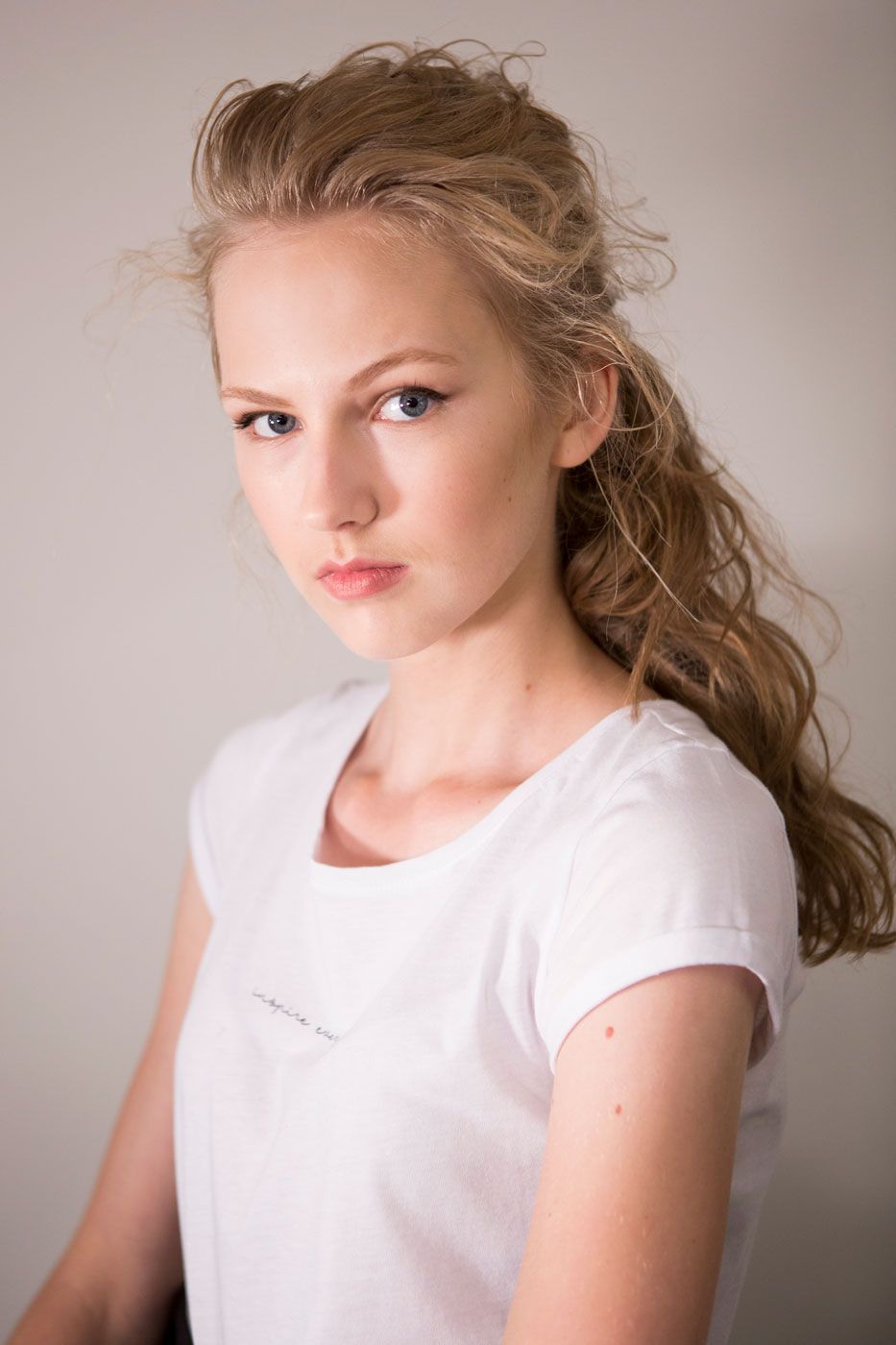 Rather than part in the center for a half-up sweep, texturize your locks and then pull them back softly for added height and volume, like Zac Posen's Spring 2017 runway look.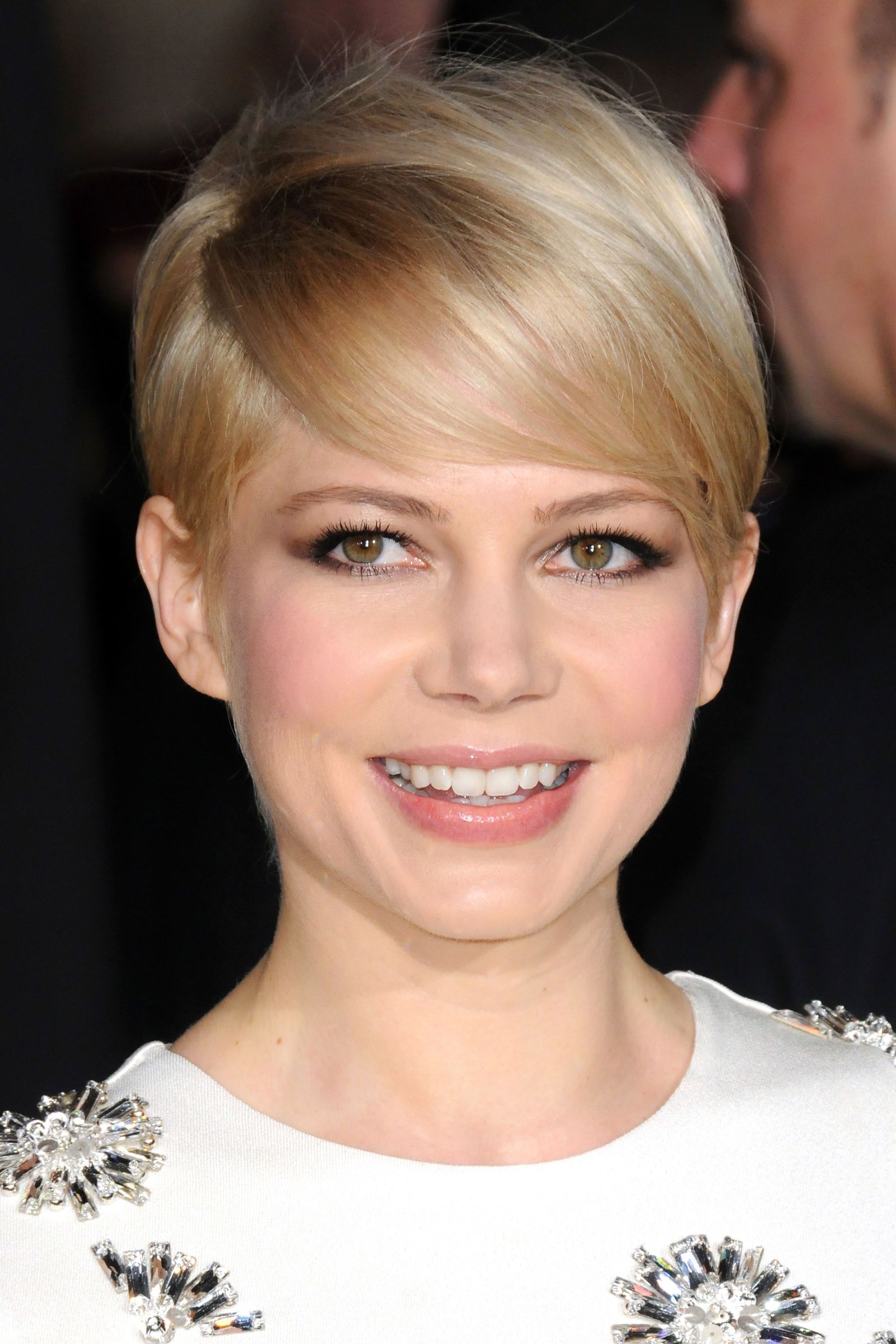 Michelle Williams is the queen of the cropped cut, and if you're after inspiration of how to rock a pixie with a formal gown–look no further. Michelle's side-swept bangs and luxe, polished blow-out are the best way to sport short with black tie or formal attire.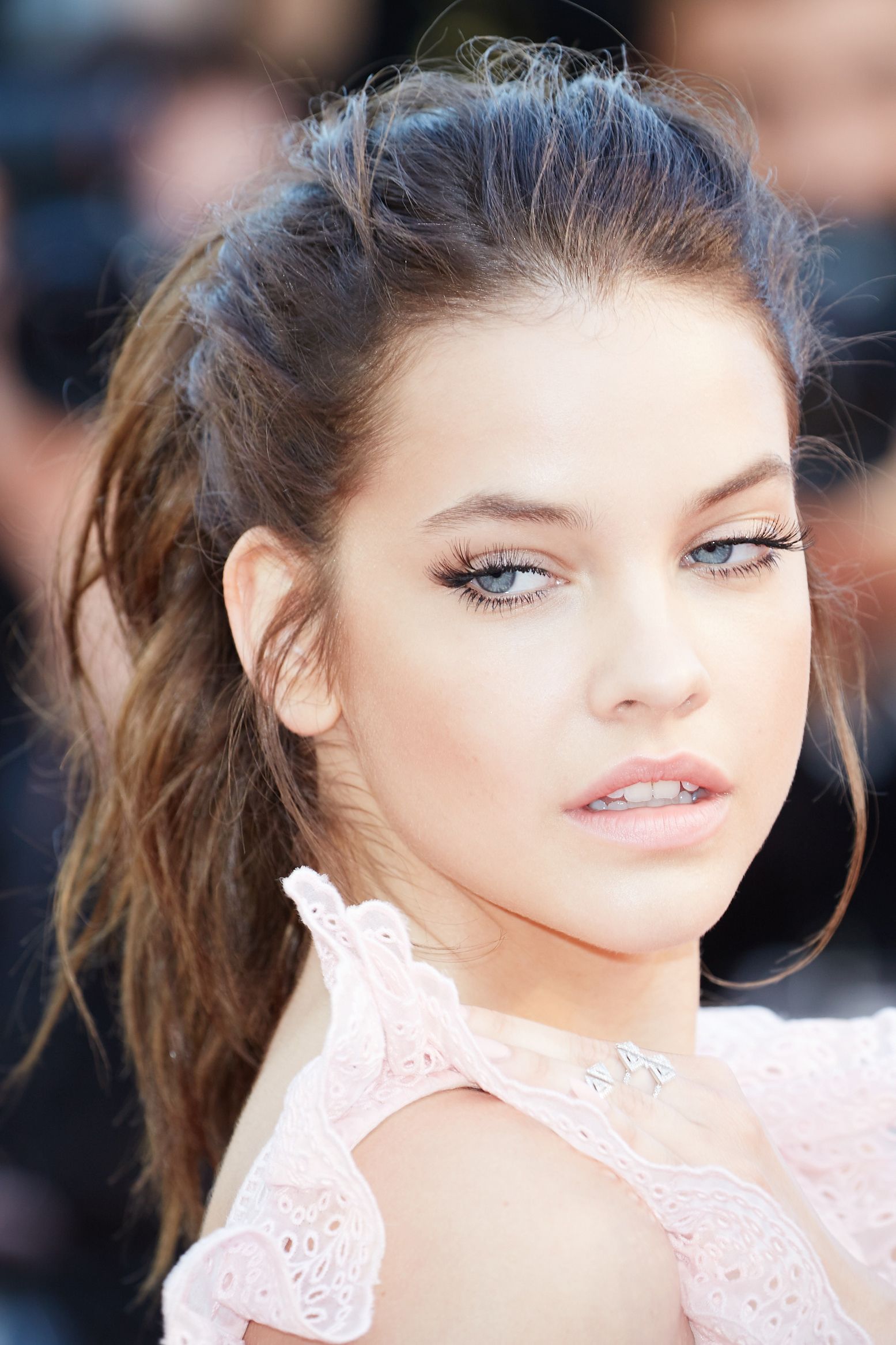 Skip the soft blown-out texture and opt for something piece-y and bed-headed; but, keep things bohemian yet sophisticated when doing so by sweeping locks up into a ponytail, per Barbara Palvin. Better to mix in some polish rather than looking like you climbed out of bed to walk down the aisle.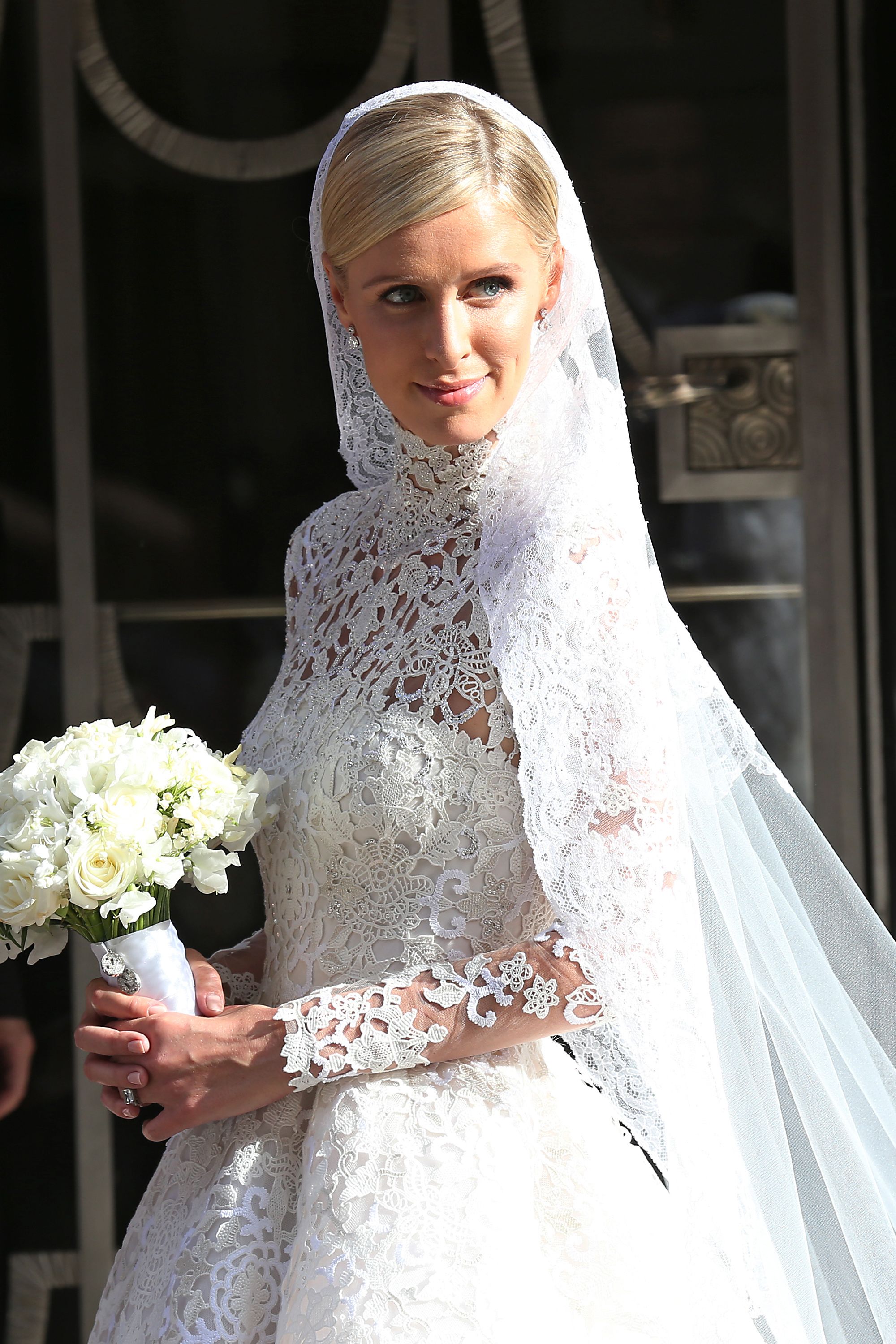 With all-over lace and a high neckline, it's key to clear your face and shoulders of your locks to elongate your neck and lengthen your overall frame. Nicky Hilton's side-parted and slicked-back chignon is the ultimate in classic bridal hair–without feeling cliché or overly romantic.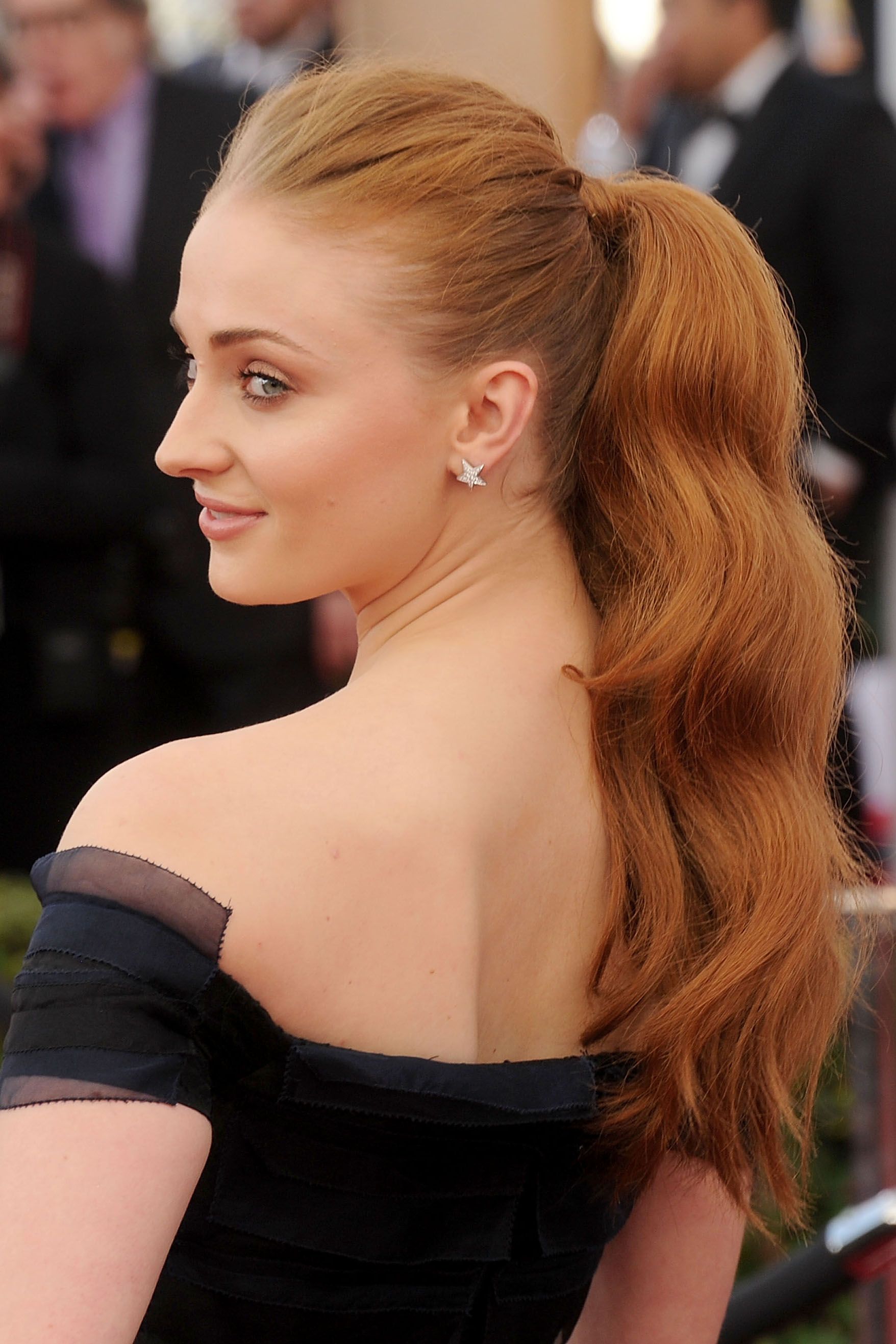 Skip the center part and sweep back waves for a look that's as elegant as it is easy going–per Sophie Turner. Be honest with yourself about whether a neckline benefits from your pulling your hair back, even if your gut instinct is to where it down in loose waves.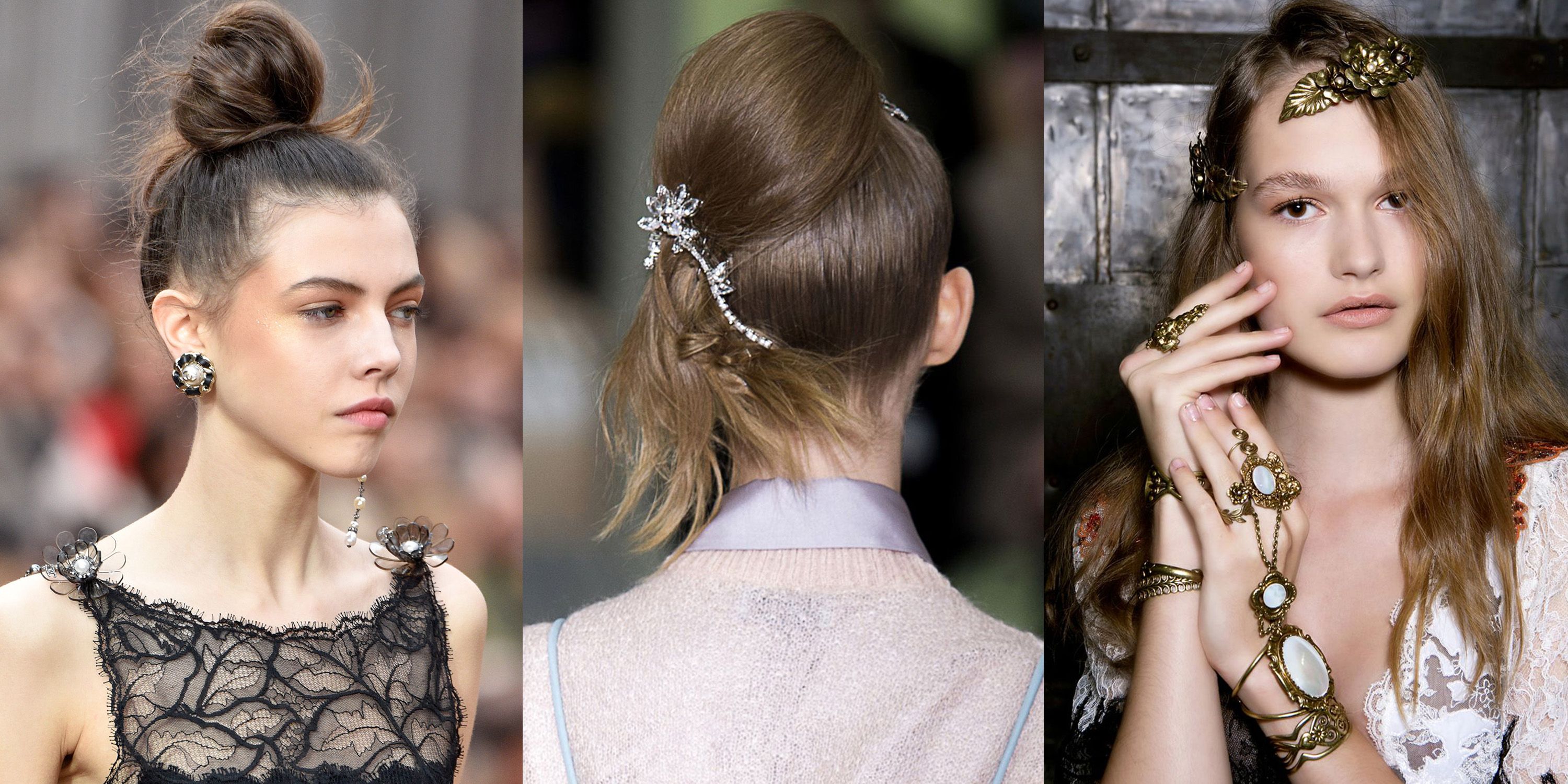 Source: Read Full Article