Working all week can wear us down and even put us in a crappy mood. That's why it helps to have a favorite hobby to do in our spare time. Life isn't just about eating, working and sleeping all the time. Having fun and enjoying life is also important. Normal, everyday people aren't the only people who like to have fun though. Celebrities have favorite hobbies, too.
With all their busy schedules and the endless number of projects they have going on, how in the world do they have time to do anything else? Maybe it's a matter of really good time management or they have extremely nice managers who let them off the hook every once and while. While some celebrities have awesome diversions, others are just too weird to consider even taking up ourselves. Here are nine of the coolest and yet, strangest celebrity hobbies ever!
RELATED: How Successful Celebrities Spend Their Downtime
Click the button below to start this article in quick view
9

Will Smith Fences (With Other Celebrities)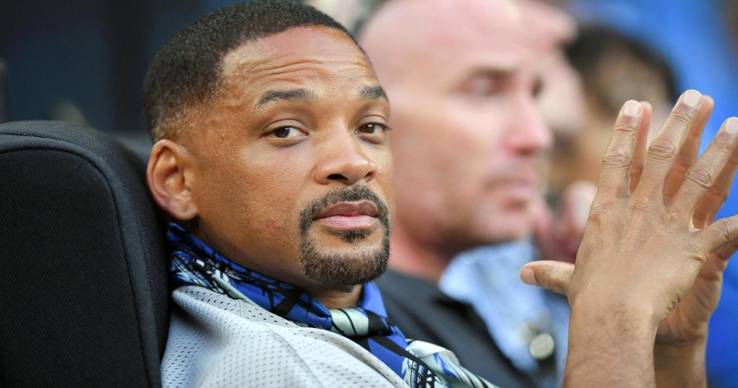 Speaking of cool hobbies, what happens with an ex-soccer player, a superspy, and a comedian walk into a bar together? Apparently, they make plans to have a fencing session. All-around likable guy, Will Smith, spends his free time fencing. Turns out the Fresh-Prince of Bel-Air has a few other talents than just comedy. It was revealed in a 2012 interview that David Beckham and Smith were introduced to the sport by Tom Cruise. Who knew these two even ran in the same social circles? Talk about an unlikely pairing. Smith mentioned early on that Cruise "has his own fencing room in his house." What's funny is that the actor said all three agreed to an activity that was "fun but not too strenuous, especially on his knee joints." How they came to that conclusion is a mystery, since fencing requires a lot of footwork and is a solid cardio workout.
8

Shaquille O' Neal Cruises In A Three-Wheeler
It's not shooting hoops in the backyard, but Shaquille O'Neal has a pretty normal pastime. Since he no longer plays basketball, what's one to do but ride around town in a brand-new Slingshot SLR! When asked during an interview with The Strategist about the things he can't live without, O'Neal revealed that he enjoyed driving around on a three-wheel motorcycle.
RELATED: 10 Of Dan Bilzerian's Most Awesome Pastimes
At one point he mentioned that "he likes having the wind blown in his face and feeling like he's on top of the world." Shaq is a rebel at heart! It's a nice change of pace for the former sports star, considering that he was once in a car accident on a regular two-wheel motorcycle. O'Neal sold off all his bikes and traded them for the three-wheelers. The man just loves speed!
7

Nicholas Cage Collects Castles And Oddities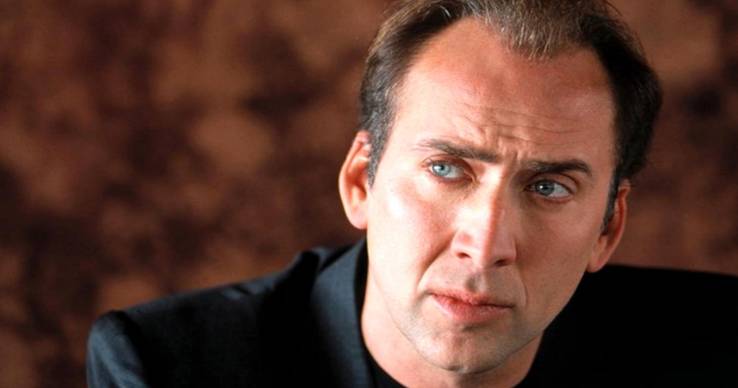 Nicholas Cage is not only known to be eccentric, but his hobbies are as well. Not to mention they're extremely expensive. Cage has bought a total of 15 homes, all ranging in prices from $25 million, to $18.5 million, to $8.5 million. It's normal for celebrities to own a few homes in varying cities but Cage doesn't just own houses, he's bought two castles throughout parts of Europe.
RELATED: Chris Brown Brings 1,000 Shoes On Tour: 24 Other Celebs With The Dopest Shoe Collections
Owning a piece of an ancient artifact is a boss move, except when it leaves our wallets empty. The list of Cage's bizarre hobbies doesn't stop there though. The actor has even bought a dinosaur head, a burial tomb and a pet octopus for a jaw-dropping $150 thousand dollars!
6

Angelina Jolie Plays With Knives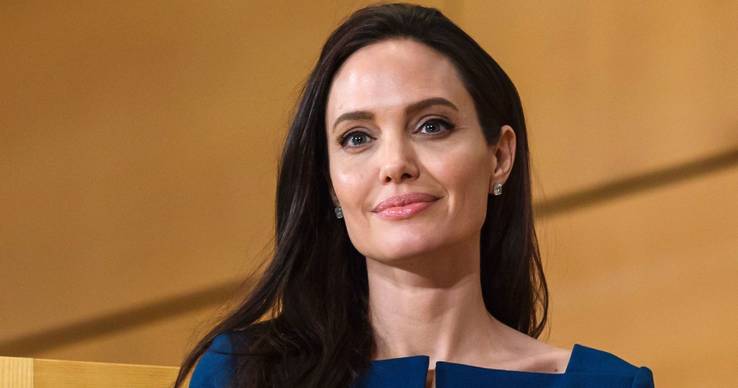 Cage's weirdness, however, didn't give him a cool rep in Hollywood, unlike the legendary Angelina Jolie. Like some actors, this woman commanded our attention, whether on or off set. What captivated fans the most was when Jolie revealed that she collected daggers as a hobby. Jolie has gained quite the reputation for being a bit of a baddie and has starred in enough action-packed films to prove it. The actress started her collection in her tween years and has continued to do so ever since. She collects daggers from every country, as they all have varying structures and designs. Angelina Jolie is not only a bad-ass on screen but also in real life!
5

Paris Hilton Catches Frogs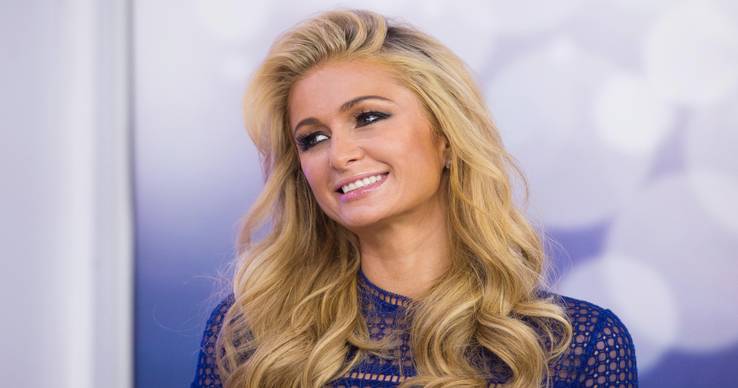 Paris Hilton isn't at all a baddie and may never be in the same league as Jolie, but she has a love for mother nature. Oddly enough, the hotel heiress is an animal activist and hasn't been afraid to give her two cents about the harmful effects of animal hunting. However, it was revealed in 2005 that Hilton loves frog hunting, despite her convictions.
RELATED: 19 Weirdest (And Most Valuable) Things People Are Collecting In 2018
Apparently, amphibians are free game. Hilton has mentioned that she owns several ranches, including one on an island, and likes catching frogs in her spare time. Though, shortly after she does, Hilton returns them back to the wild. Guess that makes her a hunter with a conscience. Still, the thought of Paris Hilton hunting frogs as a hobby just sounds bizarre.
4

Penelope Cruz Loves Coat Hangers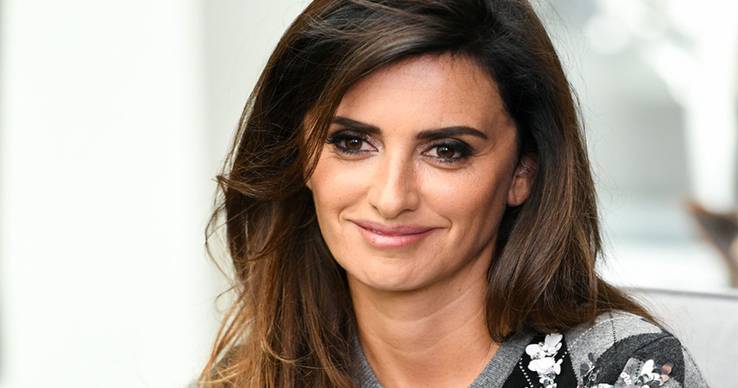 Perhaps the only real competitor to both Paris Hilton and Nicholas Cage's strange hobbies is Spanish actress Penelope Cruz. The woman is known for her impeccable style and slays on the runaway every time. Most assume that she's either really great at laying out her outfits the night before, likes to iron her clothes or has a great tailor. After all, Cruz is a queen of fashion. Too bad it's none of these things. Cruz's impeccable style all comes from her insane collection of coat hangers. Yes, coat hangers! The actress is said to own a total of 500 hangers, all ranging in size and color. With that many hangers, it's no wonder how Cruz keeps her clothes looking fresh and wrinkle-free. She'll never need to use a dresser drawer again!
3

Claudia Schiffer Paints Spiders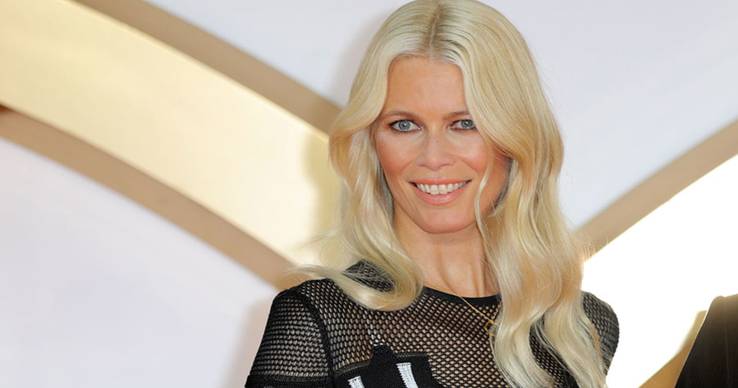 When it comes to having a strange hobby, nothing beats collecting insects. The model and actress Claudia Schiffer has been known for her love of creepy-crawlers, especially spiders. During a 2011 interview, it was noted that Schiffer's house was decorated with paintings of insects.
RELATED: Check Out Miley Cyrus' New Converse Collection
She even admitted to loving the feel of waking up to her doodlings of spiders along the house walls. Not too many people can sympathize with her love for insects, let alone want to wake up next to a painting of a spider. Schiffer's hobby eventually inspired her to create her first fashion line back in 2011 that featured a range of knitwear. The actress loved the darker, gritty-side of nature and wasn't afraid to show it off in her fashion line.
2

Taylor Swift CraftsSnow Globes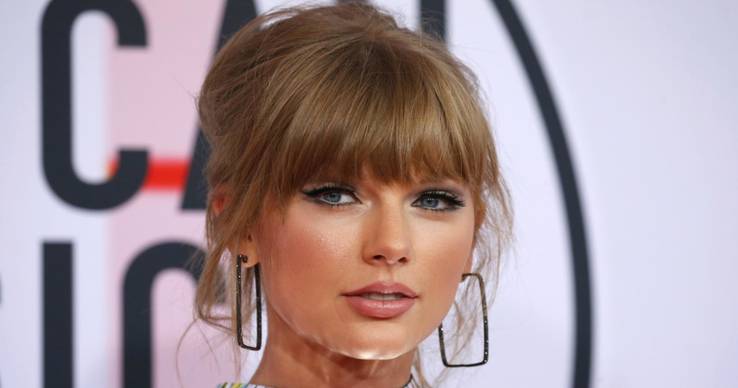 Claudia Schiffer may have a weak spot for nature's darker side but Taylor Swift loves everything cheerful and merry, especially when it comes to the holidays. The Reputation singer not only has a rep for talking about her past relationships in all her songs but she's a master when it comes to making snow globes. Every Christmas, Swift and her friends gather around her house and craft handmade snow globes. That's a neat hobby! How does anyone go about crafting a snow globe in the first place? In 2011, Swift even posted an Instagram feed with the caption "Christmas in a jar, with glitter." Swift has quite the side-talent and an awesome hobby at that.
1

Robert Pattinson Is A Musician, As Well As An Actor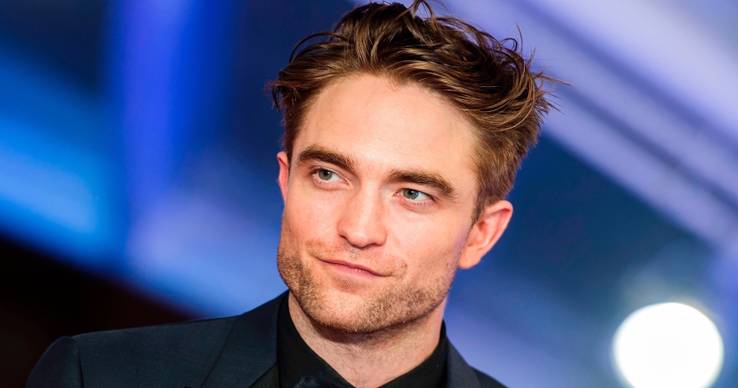 An actor with an even better hobby is Robert Pattinson. Since his debut appearance in Twilight, the actor has constantly been in the media and tabloids. Pattinson has proven that he's not just another pretty face and has some real acting chops. Additionally, he's also a great piano player. It's been revealed that Pattinson even played the score for "Bella's Lullaby" in the first installment of the Twilight saga. There was even a teaser circulating online at one point of Pattinson playing the piano with Mackenzie Foy, who played his daughter in the saga. Yes, that's right, he actually played the song. The actor also plays other instruments such as the guitar and cello. If he plays his cards right, Pattinson might be looking at a record deal very soon.
NEXT: The Most Important Tips To Know Before You Start A Vinyl Collection
Tags:
celebrity,
fun hobbies
Source: Read Full Article