JoJo Fletcher and Jordan Rodgers got engaged after the 12th season of The Bachelorette. Fletcher chose Rodgers as her life partner, but things haven't always been easy for the two. Despite getting engaged in 2016, the couple held back on planning a wedding. But now, they've finally begun the process — and they've shared some of the major details.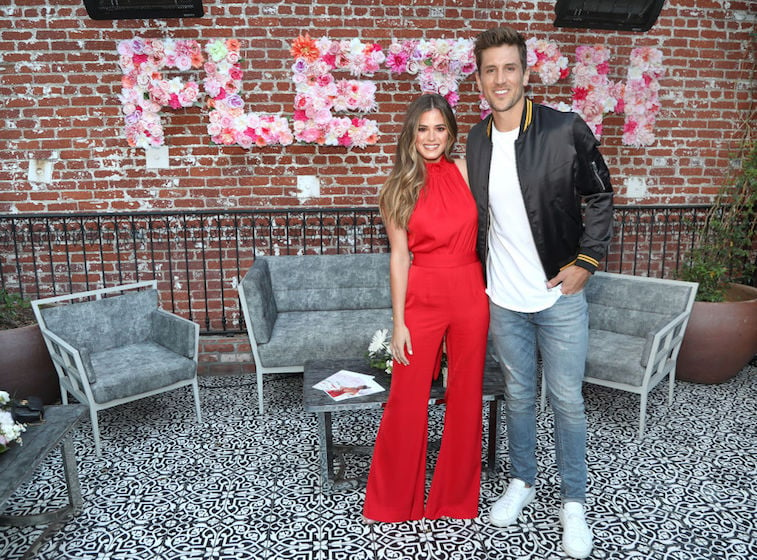 Fletcher and Rodgers didn't have an easy first year
One thing people on The Bachelorette won't tell you is how difficult it can be to mesh two lives together. If you meet someone at a local bar, odds are you both live in the area, have a job in the area, family close by, etc. But for Fletcher and Rodgers, trying to merge two entirely different lives together made things difficult for the couple. It ended up putting a lot of strain on their relationship, but ultimately, they decided they wanted to stay together. They spent the next couple of years working on building their relationship.
They finally got to a good place and didn't want to rush a wedding
When Rodgers and Fletcher realized they didn't want to give up on each other, they knew they'd have to work hard to get the relationship back to where they had wanted. And after working at things and falling in love even more, they decided they were in a great place — and didn't want to ruin it with a wedding. Planning a wedding can be stressful, and on occasion it brings out the worst in people when things don't go according to plan. Fletcher and Rodgers told E! News that they didn't want to mess up what they had rebuilt, so they held off the planning and simply enjoyed one another's company.
Now that they're planning, the couple definitely wants a spring wedding
Fletcher and Rodgers haven't released all of their wedding details yet, but they have let their fans in on some of their ideas. The two decided not to announce an official date until after Rodgers' brother ties the knot, but they did say they want a spring wedding — likely spring 2020. They also decided they want a destination wedding to somewhere warm, but not too hot. And they want everything to be decorated with plenty of flowers and trees, but Fletcher doesn't want any red roses. (Maybe it reminds her too much of The Bachelorette?)
The two also plan on having a chipotle bar
Perhaps the most exciting detail of their wedding is the
late-night chipotle bar the two plan to have. They want guests to be able to
take burritos with them at the night's end — since everyone knows people are
hungry again by the end of a wedding. But Fletcher won't have to worry about
getting any burrito on her ceremony dress, because she plans on making an
outfit change for the reception. Following their big day, the couple plans to
leave on a honey moon, but they haven't yet said where they'd like to go.
Check
out The Cheat Sheet on Facebook!
Source: Read Full Article