There are certain celebrities out there that change their hair as much as (I suspect) they change their underwear, so it's never too big of a surprise when they are seen rocking a new hue. However, it seems like neither of the Hadid sisters are those kind of celebrities. In fact, other than subtle styling changes here and there, Gigi has always been known as a blonde, and Bella, a brunette through and through. So you can imagine how surprised fans were (and I was) when Bella Hadid debuted new pink hair at Dior Homme's Tokyo Show — OK, well, a little bit of pink hair.
The supermodel sat front row at the show on Sunday night rocking a slicked back top knot with a center part, and much to the surprise of her followers, her hairdo included a striking, bright pink section of hair that can be seen popping through the top of her bun, adding a pop of dimension to her classic chestnut brown mane. While it's not entirely clear if the pop of pink color in Bella's hair was just a clip-in hair extension or if the model actually dyed her hair, the bright accent definitely complemented the rest of her look for the show.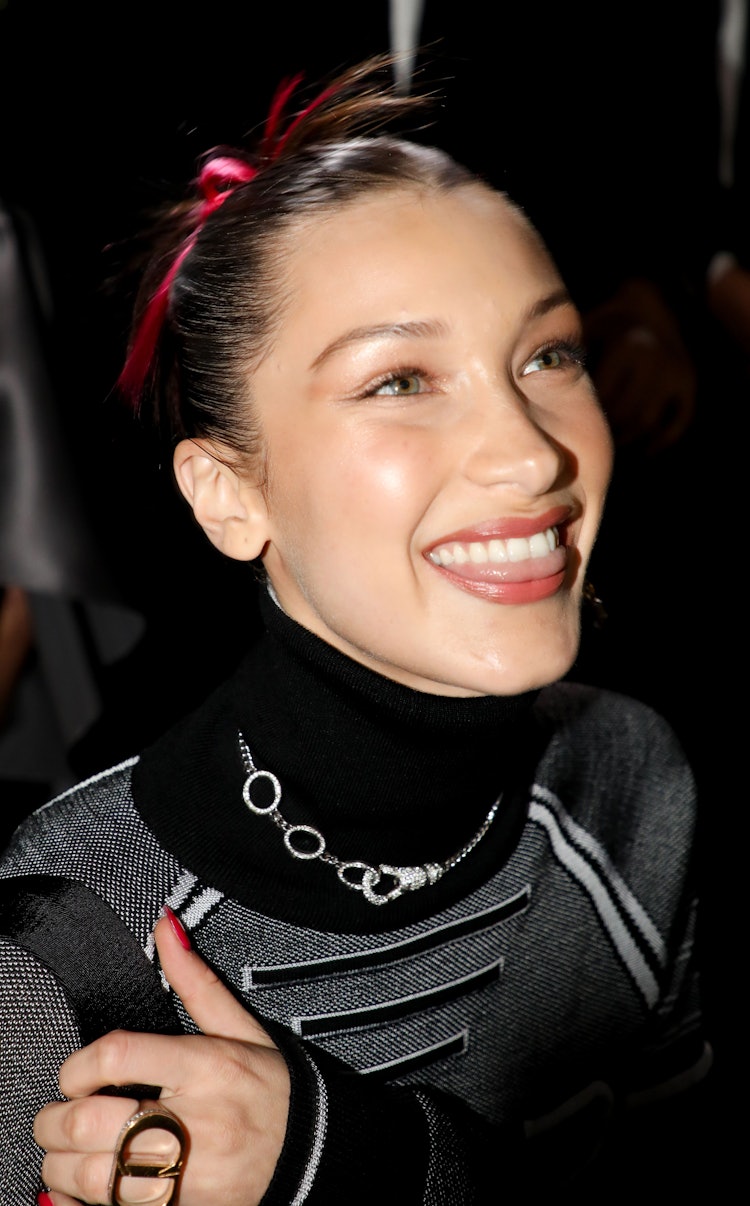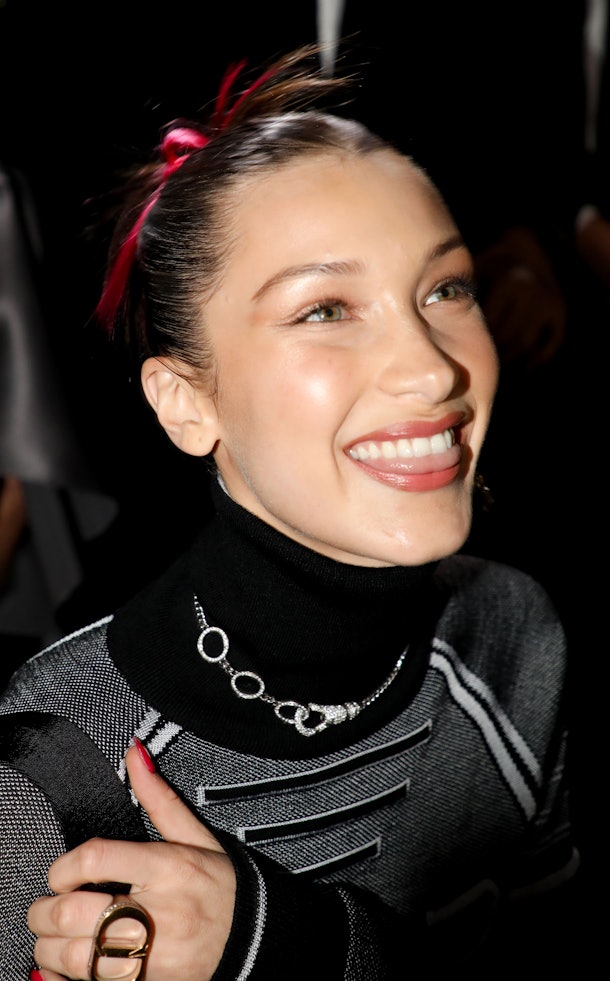 Bella paired her new hair hue with soft pink eyeshadow, a shimmery pink pout, and bright red nails. As far as her outfit went, she rocked a custom grey Dior sweater dress, and hightop floral sneakers with bright pink socks peeking through. According to an Instagram post from Hadid, she's actually wearing a look from the Dior Homme collection, though Kim Jones, Dior's Artistic Director, "made it a little longer" so Hadid could rock it as a dress.
Bella's new sneaky magenta streak gives a nod to the colorful hair trend that absolutely took over the runways and beauty trends this fall, where countless fashion shows featured models rocking a wide range of bright, pastel hues. So it's no surprise that Bella decided to take part in the trend and change up her hue as well.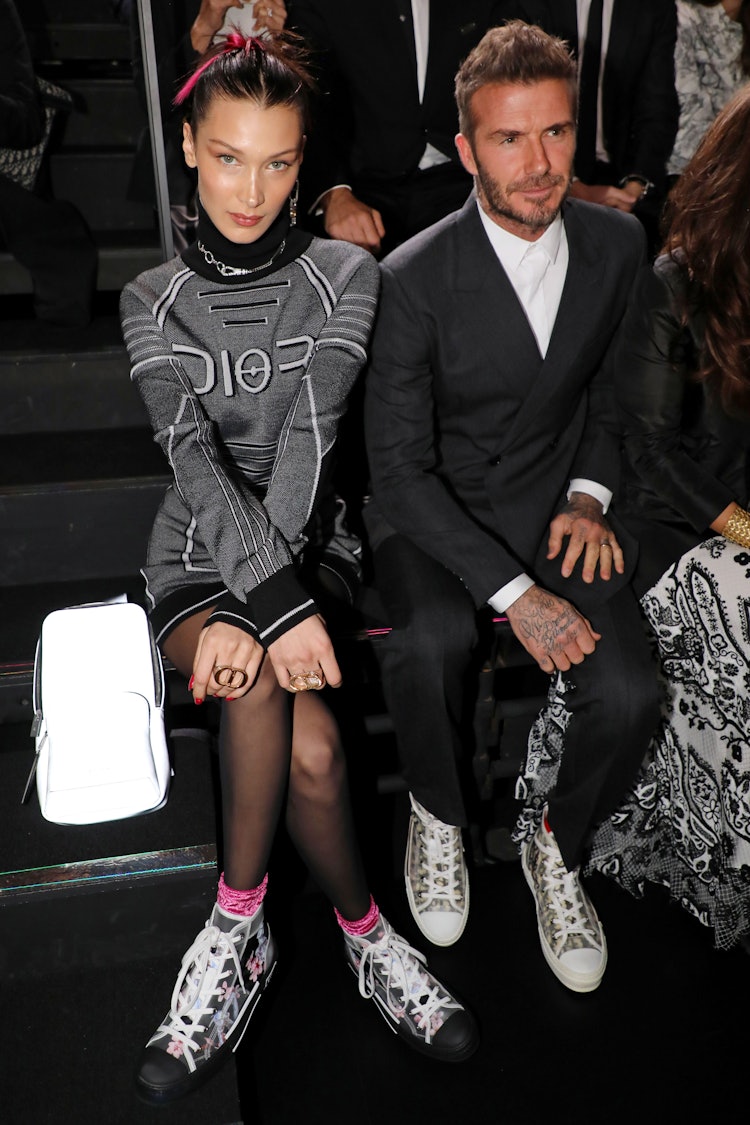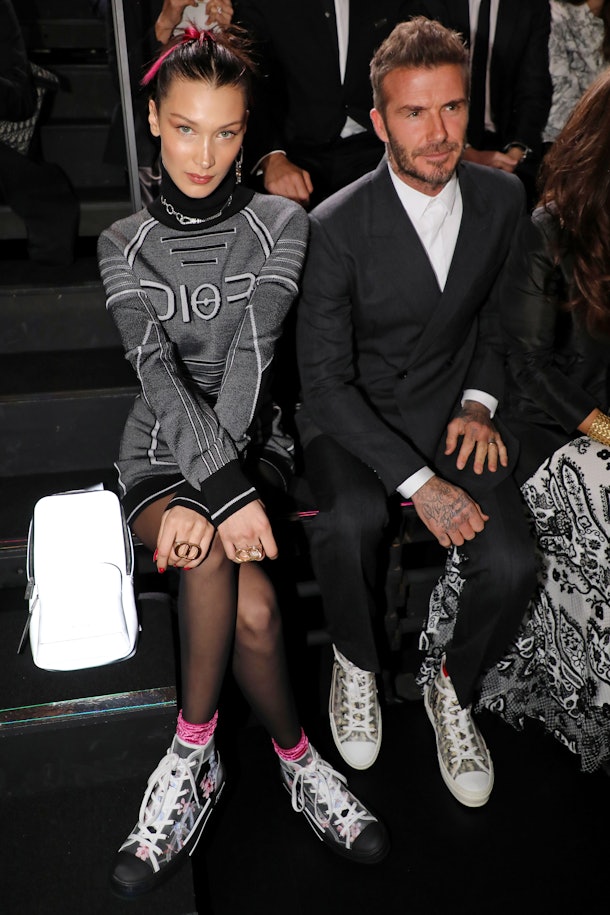 If Bella's new pink streak is, in fact, courtesy of a permanent dye job, then she joins the likes of celebrities like Kylie Jenner and Cardi B, who have also recently embraced pretty pink strands. And as with any hair color transformation, changing up your hue involves some preparation as well as maintenance in order to maintain the hair's health.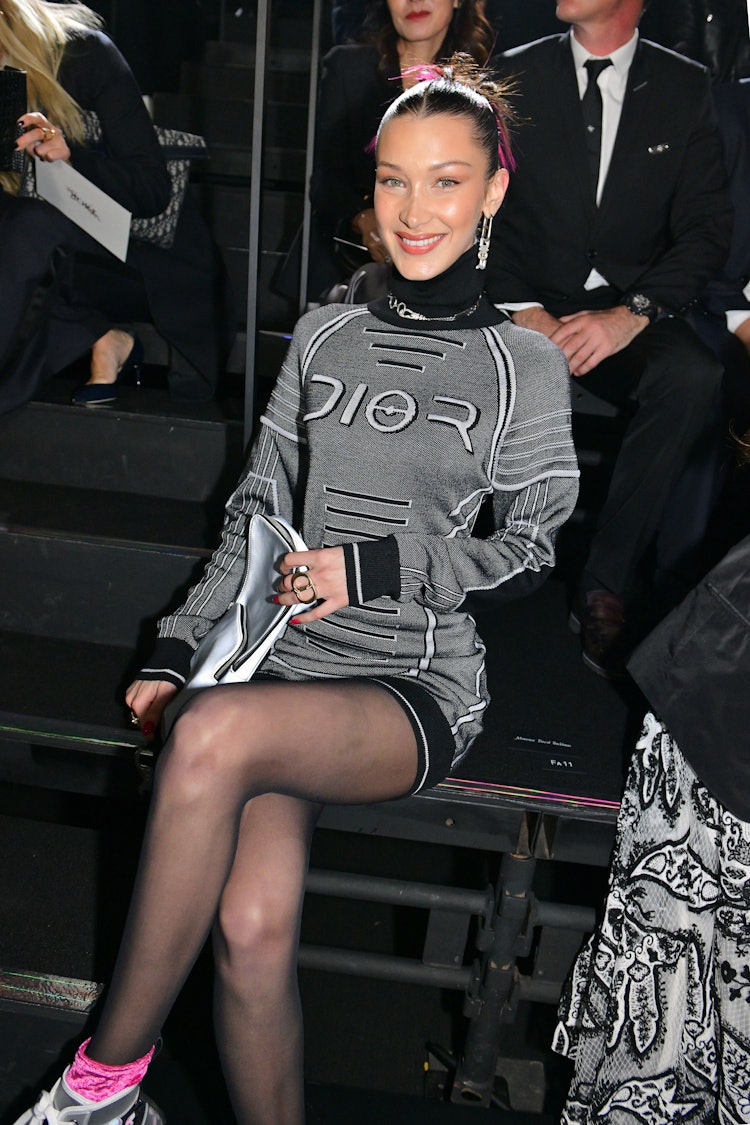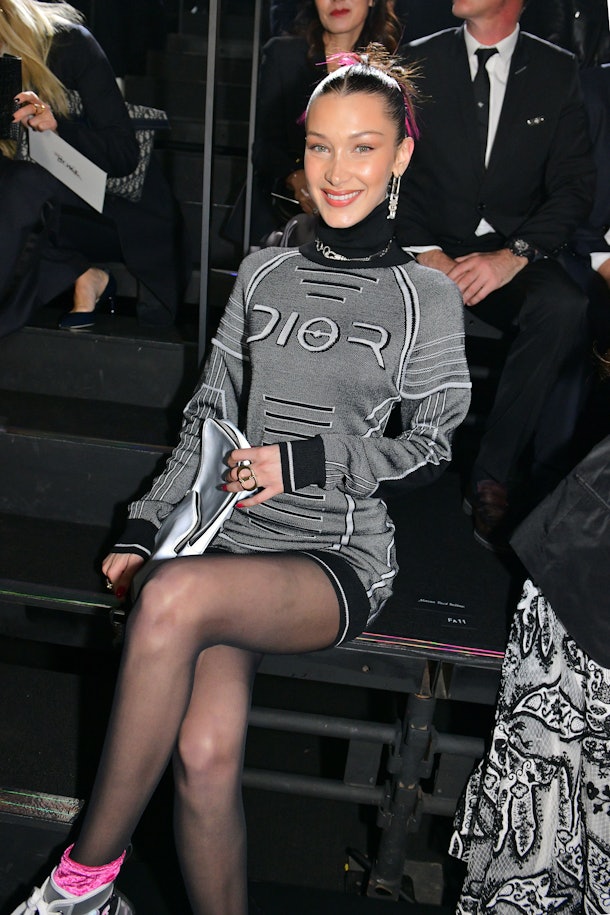 If you are looking to follow Bella's lead and add some dimension to your look with a magenta streak (or a different color pop), then I would advise seeking out a trusted colorist to first lighten your hair and then use a semi-permanent hair color, like Lime Crime's Bunny Hair Color Tint ($16, Lime Crime), that will safely deposit color, without over-drying or damaging your strands.
If you're afraid of commitment and faking it is more your speed, I would suggest adding pre-dyed extensions, like these BHF Colored Clip-In Hair Extensions, ($9, Amazon) to your mane for a non-committal way to add a pop of color to your classic look.
Source: Read Full Article