If we were to give awards to couples for keeping their relationship super private, there is no question that Bradley Cooper and Irina Shayk would take home the gold. Which is why when Cooper thanked Shayk in his acceptance speech for Best Original Music at this year's BAFTAs, it was the equivalent of other celeb couples baring their souls. Because, let's be honest, Bradley Cooper's quotes about Irina Shayk are few and far between. So, when he does say something, you know it comes from the heart.
If you aren't caught up to speed on these two — and who could blame you, considering how intensely private they are — here's a little background on their love story. According to Page Six, rumors that the two had begun dating started in April 2015. At the time, the couple were reportedly just "hanging out" and keeping things "friendly." By August of that year, they were spotted making out in the Amalfi coast and a month later things appeared to be getting pretty serious when US Weekly reported that Shayk met Cooper's mother. In March 2016, the couple finally made their red carpet debut at the L'Oreal Red Obsession Party in Paris during Paris Fashion Week. And in march 2017, they welcomed their daughter, Lea de Seine. While the couple continued to stay tight-lipped about their relationship and new family, sources at the time told E! News that Shayk was "in bliss" and that Cooper was "just in love" with their new daughter. Sources also told E! that the couple wanted more kids and that, while marriage is definitely in the cards for these two, no one is exactly rushing down the aisle. Looks like we are just going to have to take the sources at their word, because Cooper and Shayk still aren't talking. Which, again, is why whenever Cooper ever does give us a glimpse of their relationship, it really is powerful. So, here is everything Cooper has said about his relationship.
He explains why he rarely walks the red carpet with his partner.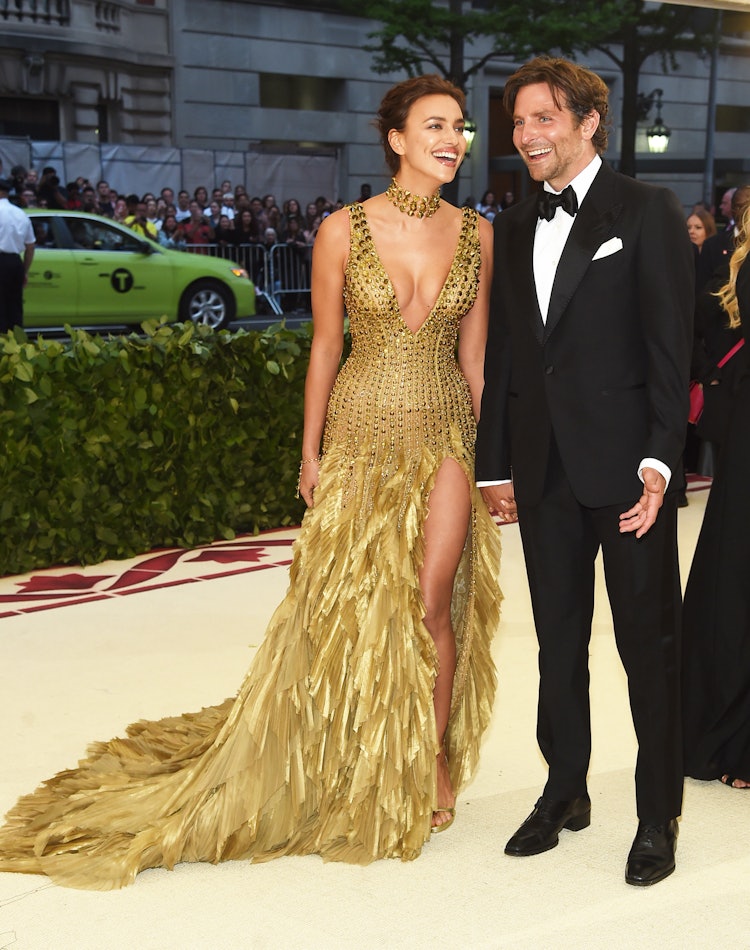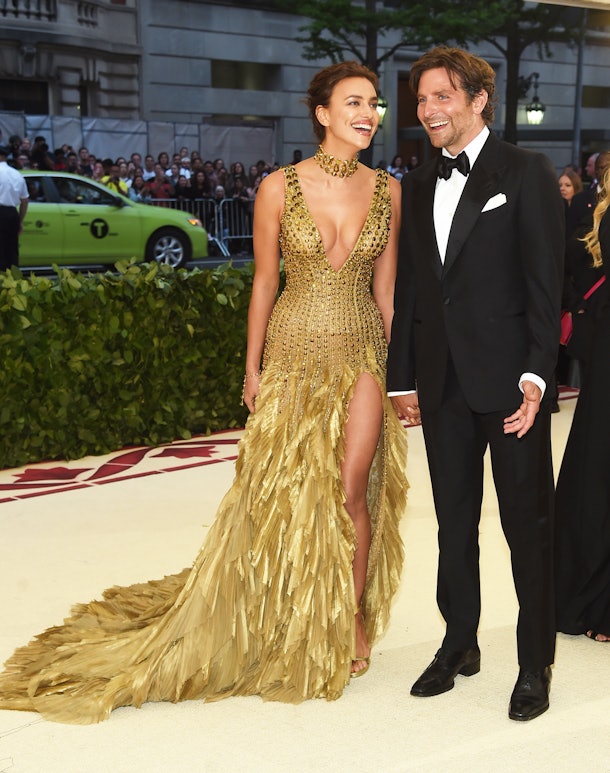 We're so used to seeing couples walk the red carpet together that, when they don't — or in the case of Cooper, he prefers to walk the carpet with his mother — it really stands out. In an interview on The Howard Stern Show, Stern asked Cooper about it, and Cooper explained it's all about protecting the relationship. "You're right, it's so great to take someone you're with to a place where a hundred people are going to photograph every step you make and ask you tons of questions, and then rip it apart the next day. No, no, no, no, no," Cooper said.
On the "miracle" of creating their family.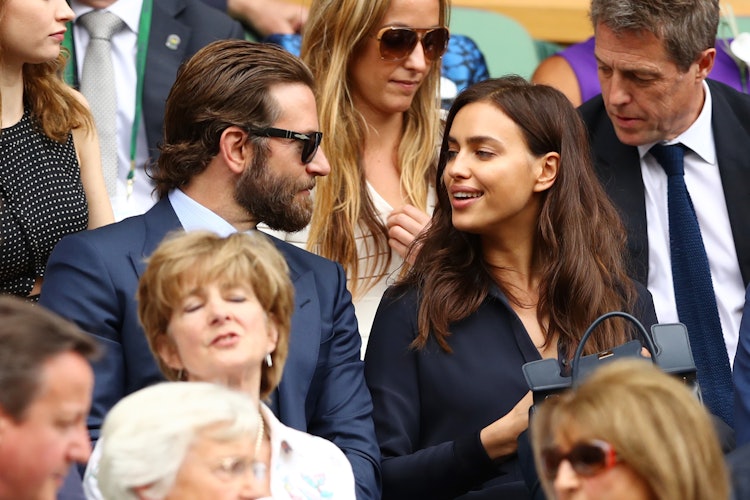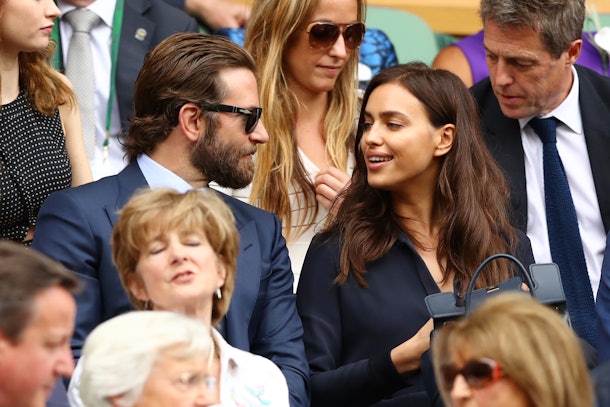 On the press tour for A Star is Born, Cooper stayed characteristically mum on his relationship, but he did let this one little tidbit slip on NPR's Morning Edition in September: "It's worth all the time to dedicate, even if one piece of art comes out of it in a half a decade, that would still be incredible as long as I can feel like it's the movie I wanted to make, which is this movie," Cooper said. "So, I guess having a child, and having a family of my own — which is a miracle and something I've always dreamt of — has opened me up even more, I guess, to the day, and to be present." Aww!
He gave Irina a shout out during his acceptance speech at the BAFTA's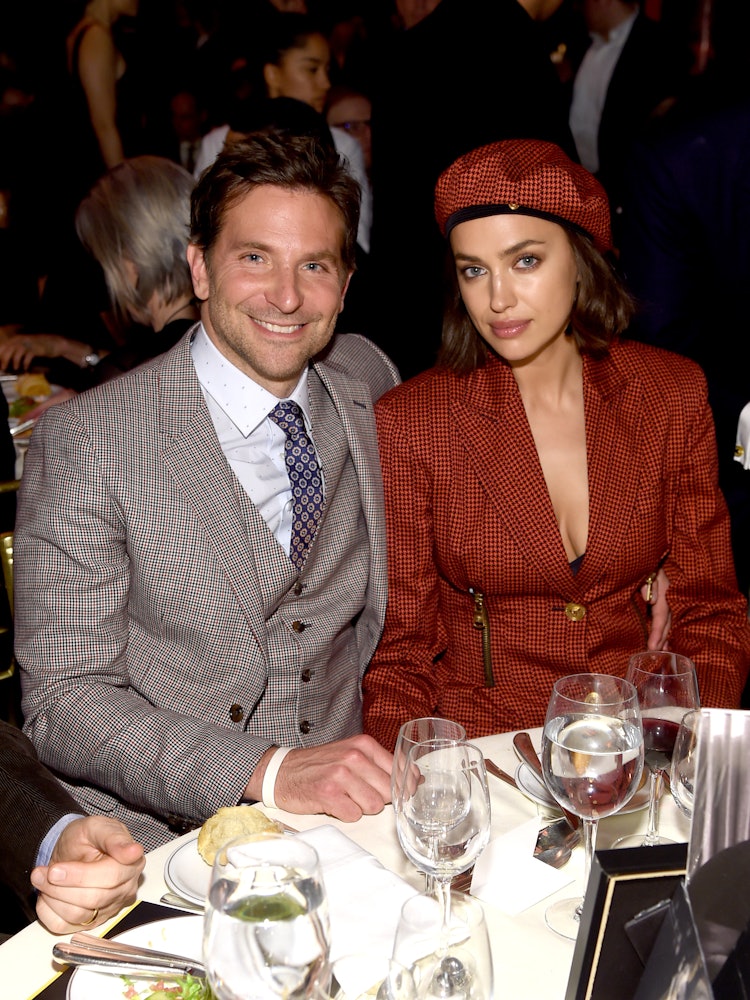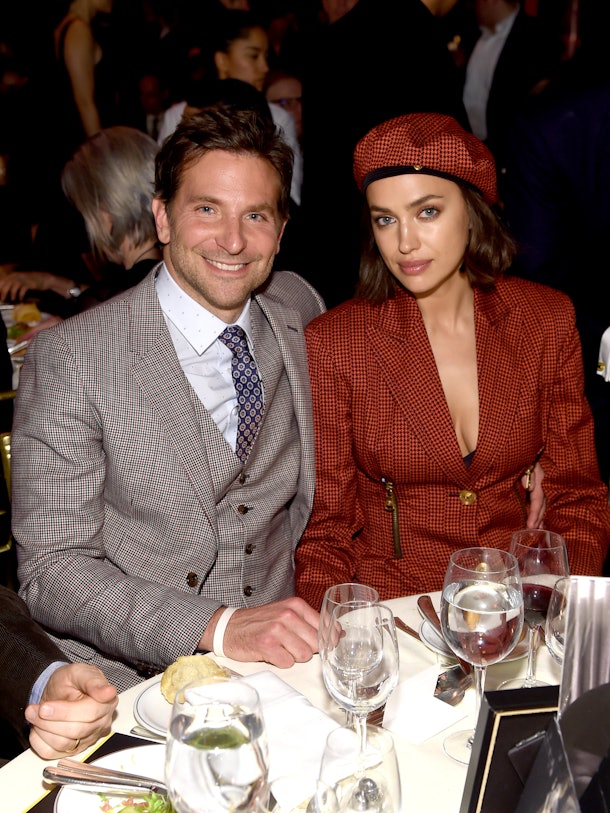 But Cooper's most direct quote about his loving relationship with Shayk came in his call out to her during the conclusion of his acceptance speech at the BAFTAs. After thanking all the usual suspects, Cooper ended his speech with a shout out to his partner. "Most of all I have to thank Irina, for putting up with me for all the music I was trying to make in our basement for a year. Thank you very much. Thank you."
While these quotes may not be as flowery or open as many other celebs when they talk about their partners, that fact just lends more weight to the few we get. Which is why I, for one, am rooting hard for their love.
Source: Read Full Article