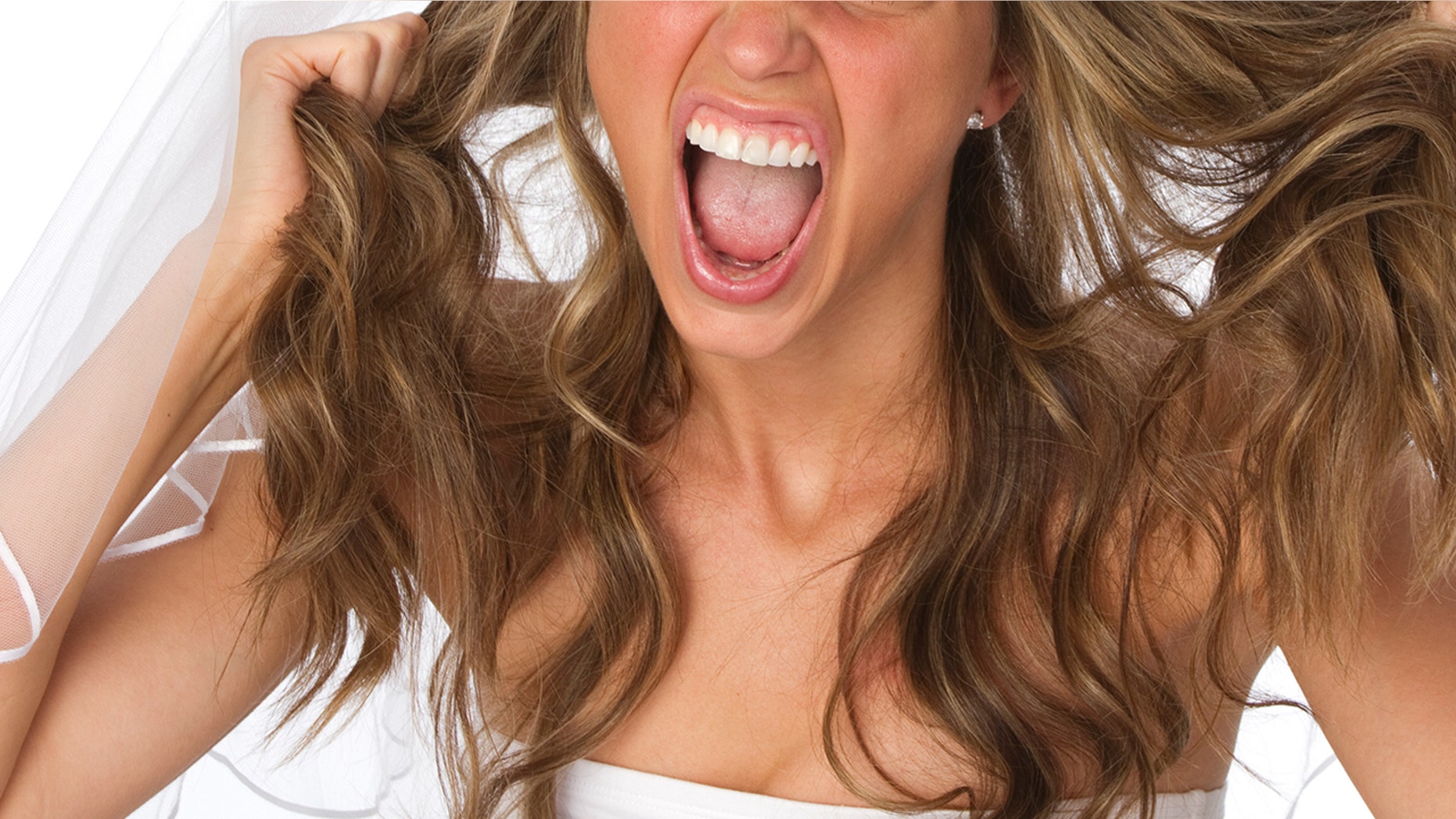 A bride's demanding list of dress code requirements for her destination wedding has gone virla. 
(iStock)
A "bridezilla" is being slammed for her demanding list of requirements, dictating a weight-based dress code and requiring guests drop $1,000 on their outfits at her destination wedding.
The anonymous bride's extensive and oddly specific list was shared on Facebook and Reddit, where it quickly went viral and has been endlessly ridiculed.
The big day, which will take place in Hawaii in 2019, has a "very specific" dress code that will be used to "create an incredible visual effect," according to the bride's note.
Each outfit, which will be worn for a "synchronized" dance on the beach, is specified based on the person's weight.
Women 100 to 160 pounds are required to wear a green velvet sweater, orange suede pants, Louboutin heels and a Burberry scarf, while women over 160 pounds must wear all black.
IN-N-OUT BURGER CONFIRMS 'HERE SOON' BANNER IN TULSA IS A PRANK
For men, those weighing between 100 and 200 pounds are required to wear a purple fuzzy jacket, soda hat, all-white trainers and plain glow sticks. Men over 200 pounds need to wear camo.
Children will be required to wear red from head to toe because they will "form the shape of a heart," and their clothes must be "true red, not blood orange or some bulls—t."
After the dance portion of the wedding, guests will need to change into formal attire to wear at the "extremely upscale" venue.
"We want to be looking our absolute best, ladies and gents. Please, if you look like trash, so will we. All jokes aside, we want you to invest in an outfit valued at at least $1,000. This includes jewelry, accessories, makeup and hair. Remember ladies and gents, this wedding is 24k themed for a reason," the list reads.
WELCOME, BABY KIWI: MILLENNIALS NAMING KIDS AFTER TRENDY FOODS, STUDY CLAIMS
While some incredulous people on Reddit shared their suspicions the list was fake, others couldn't help but mock the list of demands."
"Is it a clown wedding?"
"This wedding is going to look like a puff daddy video from the 90's."
"I can understand asking your guests to bring at least 1 formal outfit but why do you want everyone to look like [a] bad 80s music video?"
"Is this a wedding, or act 3 of a musical?
"Her description made me think that it was a Willy Wonka themed wedding."
"1.5 years away. Doubt this wedding will happen."
"Haha and if you fat just wear all black so we can't see you."
"It's bridezilla!!! Run for your life!!!! Ruuuuuuuunnnnnn!!!!!"
FOLLOW US ON FACEBOOK FOR MORE FOX LIFESTYLE NEWS
"As if being this controlling isn't ugly enough, she wants people to dress according to weight?!? Bye, girl!"
The anonymous bride allegedly found out her list of requirements went viral, according to Yahoo, and shared an update, announcing she'll be holding a "Polygraph Party" to find the "snitch who put me on blast."
"If you can't make it to the Polygraph Party, you will be presumed guilty unless you can provide a valid excuse."
Source: Read Full Article