When it comes to holiday themed clothing, I'm typically not the biggest fan. You'd be hard pressed to find me in a Santa-emblazoned hoodie or rocking Jack-o-lantern printed socks. But Brooks' ugly sweater sneakers just might be the thing that will break my decidedly un-festive streak thanks to the fact that they're playful, functional, and festive AF. If you're one of those people who loves the holidays to the extent that the facade of your house resembles the North Pole from November to February, these shoes definitely need a place in your closet.
We've all heard of (and likely participated in) ugly holiday sweater parties. Snag the gaudiest, funniest, or most retro seasonal pullover you can find, wear it to the themed fete, and attempt to be granted the prize of ugliest outfit. I love these parties for the facts that A. you get to see an array of truly tacky styles and B. it's one holiday get together that you don't have to stress over looking really nice for. Ugly sweaters also tend to be super comfy and feel like pajamas, which is my ideal party attire. Running shoe brand Brooks also clearly appreciates a good ugly sweater, except now they're bringing the party to your feet.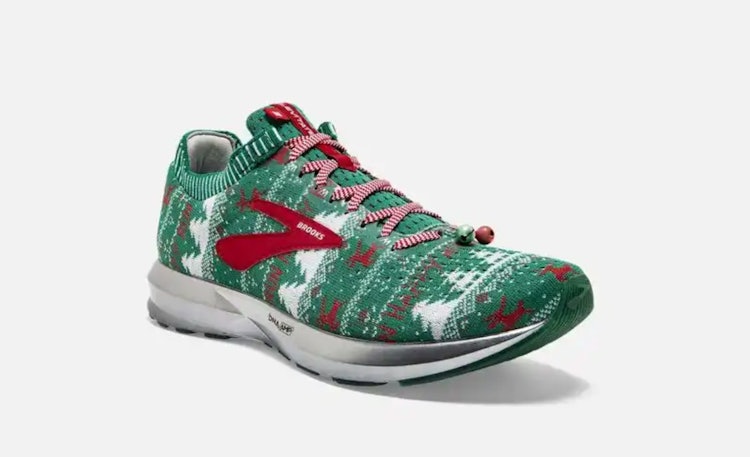 Brooks released a new color way of their Levitate 2 running sneaker style that could hang with the most awesomely unsightly of seasonal sweaters. Funny enough, the upper of the shoe is made of a special knit material, not unlike that of a sweater. It boasts a red, green, and white print of pine trees and reindeer, while white and green stripes line the mouth of the shoe.
As if that wasn't enough, the sneaker is also outfitted with red and white striped laces that look like tiny flexible candy canes, while two little jingle bells (one red and one green) hang from each shoe. They look like what a sporty elf might wear for his daily run and I am so here for it.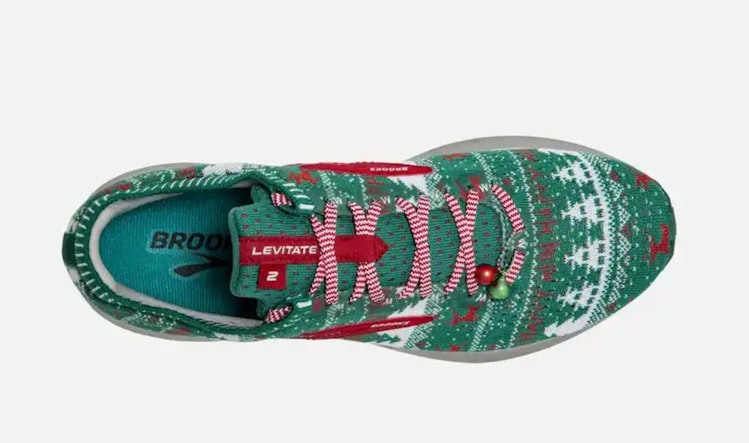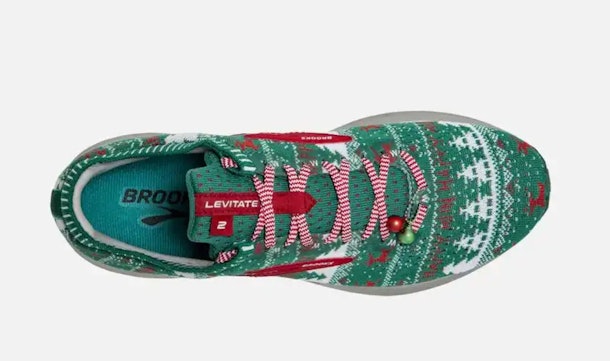 Brooks describes the Levitate 2 as the following: "Super springy DNA AMP cushioning plus a softer, more flexible Fit Knit upper adds up to total comfort." In other words, an elf actually could wear the sneakers running every day and be very content with their performance. They are first and foremost an athletic shoe, with the festive pattern simply being an added bonus. So if you're serious about your sports, don't think this is just a gimmick.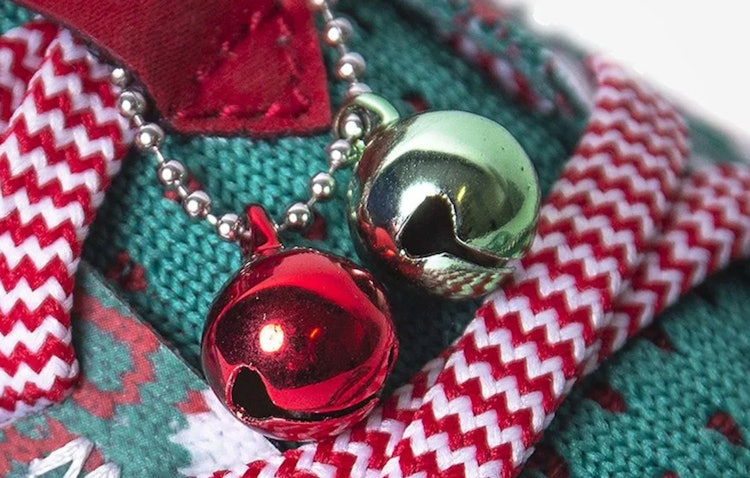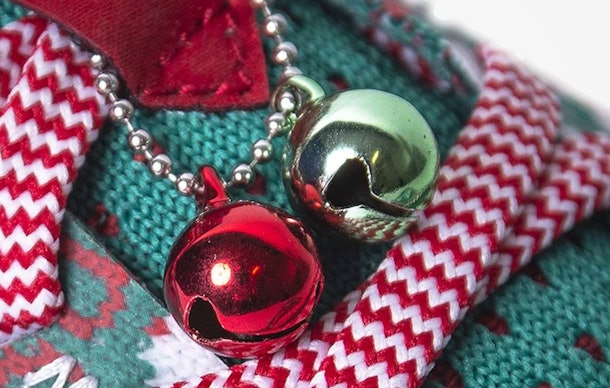 If you're not super athletic (hi!) it's totally acceptable to only want these shoes to spread holiday cheer with. They would definitely bring a smile to random strangers' faces and thanks to the jingle bells, your family will know where you're at during holiday shopping trips at all times. If you decide to rock them all year long, I won't judge you for that either. Some people leave their holiday lights up year round; others keep the party going by wearing their ugly sweater sneakers. Makes total sense, right?
Source: Read Full Article