Happy Friday, prepare to be fully inspired by the poetic and highly NSFW words of Cardi B, who is out here doing the very most on her Instagram page. Oh, and low key shutting down fans claiming her husband Offset is cheating in the process, because two birds one stone etc.
Okay, so basically Cardi B hit Insta to post a picture of Offset along with the only slightly 💦 caption "Lick you the f*ck up ugh I miss you." Romance is alive! But then some random troll was like "lol he's getting currently licked the f*ck up," which Cardi was understandably not here for. Her response? "Naaaaa I was just on FaceTime with him playing with my p*ssy."
#FlirtAlert #CardiB on her boo #Offset 😂😍👇🏾
A post shared by HOLLYWOOD UNLOCKED (@hollywoodunlocked) on
Wow, true love! Guess Cardi and Offset are going super strong after their ~cheating scandal~, and clearly Cardi doesn't have any remaining trust issues when it comes to Offset's fidelity. As a reminder, back in December Cardi announced that she and her husband were splitting on Instagram after falling out of love. "We are really good friends and we are really good business partners—and you know he's always somebody that I run to to talk to, and we got a lot of love for each other, but things just haven't been working out between us for a long time," she wrote. "It's nobody fault, it's just like, I guess we just grew out of love but we are not together anymore."
Despite this very mature statement, rumors of Offset cheating with a model named Summer Bunni quickly circulated, and it was all just a lot. Like, Summer released a song and tried to start a signing career a lot.
Glad everything worked out!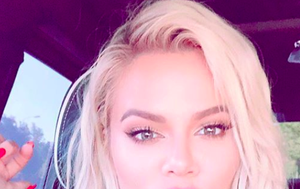 Source: Read Full Article