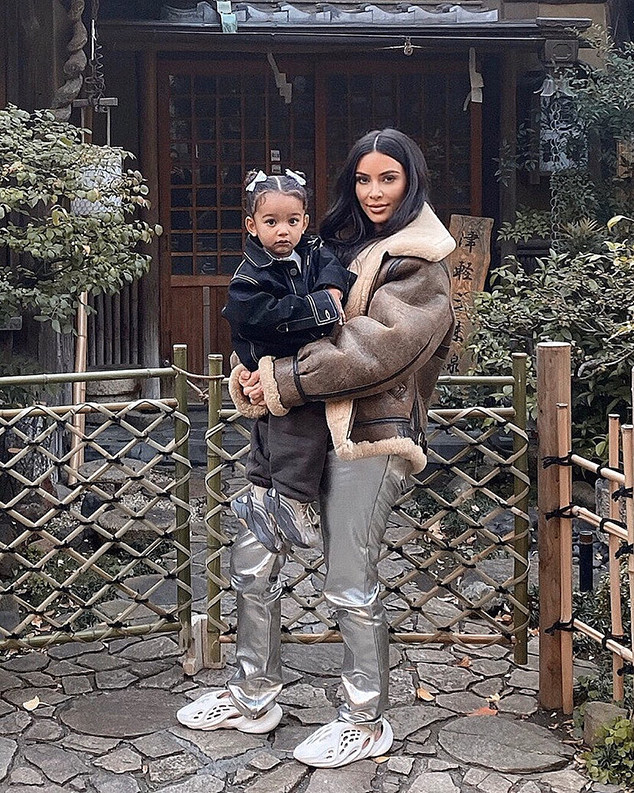 Instagram / Kim Kardashian
We have another Kardashian birthday coming!
Chicago West's 2nd birthday celebrations are already underway and from the sounds of it, the adorable toddler is going to have an amazing b-day. On Tuesday, mom Kim Kardashian shared a sweet video of the birthday girl, who will turn 2 on January 15, deciding what she wants for her birthday.
Kim started the video off by asking the soon-to-be 2-year-old if she knew when her birthday was. "Whose birthday is next?" she said. Unsure at first, Chi gave her best guess: "Sainty?" Then, Kim did her best to plan her baby girl's festivities. "What do you want to do for your birthday?" she asked. "Do you want to have a cake?" After requesting a pink cake, Chicago weighed in on another important party decision: A Baby Shark cake or a Minnie Mouse cake.
Giving it some serious thought, she finally made her decision: "Minnie Mouse cake!" As if the video couldn't get any cuter, Chicago ended it by saying, "I love you mommy."
It feels like only yesterday that Kim and husband Kanye West welcome baby Chi. Back in January 2018, the Keeping Up With the Kardashians star, who also shares daughter North West, 7, and sons Saint West, 4, and Psalm West, 7 months, with the rapper, announced that their bundle of joy had arrived via surrogate.
"Kanye and I are happy to announce the arrival of our healthy, beautiful baby girl," Kim said. "We are incredibly grateful to our surrogate who made our dreams come true with the greatest gift one could give and to our wonderful doctors and nurses for their special care. North and Saint are especially thrilled to welcome their baby sister."
View this post on Instagram
She wants a Pink Minnie Mouse cake for her birthday ? I can't with Chicago, she's breathtaking ? Follow @the.dash.babies for more! ?
A post shared by Chicago, Stormi, True, Psalm (@the.dash.babies) on
For her 1st birthday, the couple threw Chi an Alice and Wonderland party. While the KKW Beauty founder hasn't revealed what she and Kanye have in store for this year, we're sure it's going to be epic.
Back in December, the Kardashian-Jenner clan celebrated Saint's 4th birthday with an elaborate dinosaur party. Using the movie Jurassic Park as inspiration, Kim transformed their outdoor bash to look like a jungle, complete with fake dinosaur eggs, lush greenery and a fog machine. Guests were able to participate in a fun dinosaur dig and make their own "Jurassic jewelry," as well as enjoy tons of yummy dinosaur-themed treats.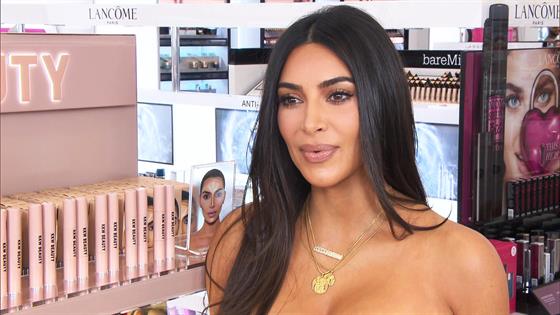 Before the festivities began, Kim gave Saint a special b-day shout-out on her Instagram. "I have no words to describe how much I love your smile and those curls of yours Saint!" her heartfelt post began. "You bring so much joy into my soul. You are so kind, loving and just so thoughtful and sweet! I am so happy today if your 4th birthday and We get to celebrate how much you've grown! Happy birthday my sweet sweet Sainty."
Her post continued, "(When I say to him my sweet sweet Sainty, he says back to me my sweet sweet sweet sweet Momma, the best momma in the world and the only momma I ever want! HOW CAN YOU NOT MELT AT HIS SWEETNESS)."
Source: Read Full Article