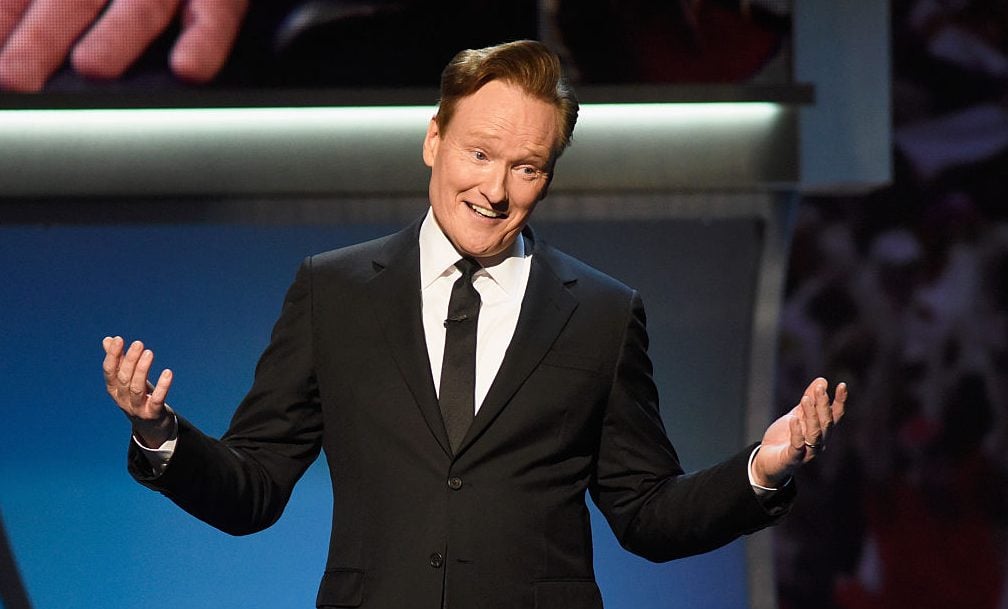 Conan O'Brien has a podcast now that is gaining popularity | Tim Mosenfelder/Getty Images
The transition between TV and social media is a wider leap than expected for some celebrities. While late-night icon Conan O'Brien has 25 years of memorable interviews on Late Night, The Tonight Show, and Conan, his visibility on TV has diminished somewhat since those earlier days. Yet, his social media presence is strong.
If you spend time on Twitter, then you already know how active O'Brien is there. With TBS still airing Conan (until 2022), many bits from the show also do well on social media. But it's Conan's recent foray into creating a podcast that could make even bigger social waves.
What's the name of Conan O'Brien's new podcast?
You can argue O'Brien entered the podcast arena a little late considering multiple comedians have similar shows. Millions of podcasts exist in different categories, with comedy themes always being the most popular.
Despite O'Brien showing up late to the party, he could end up at the forefront of comedic podcasts. As you might guess, it's not much different from his late-night formula.
The podcast is self-deprecatingly called Conan O'Brien Needs a Friend. We all know O'Brien has used self-deprecation as a big part of his comedic brand. He's the same Conan you've known for 25 years in this podcast, except with a few twists.
This show has interesting and hilarious interviews (as most comedy podcasts do), yet also a chance for the public to weigh in.
Some of the first guests and the best parts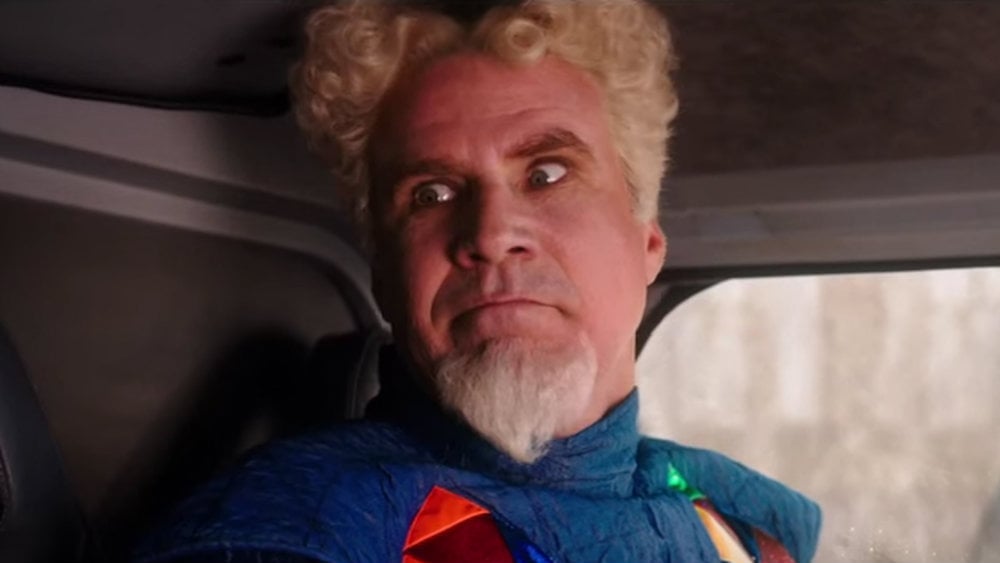 Will Ferrell | Paramount Pictures
According to Earwolf, Conan started this podcast to create longer and lasting friendships with his celebrity friends. The best part: Without any worry about FCC regulations, O'Brien can riff as much as wants. He also interviews his celebrity guests without annoying commercial breaks.
So far, he's only done three episodes (at time of this writing), though he's already created some memorable interviews. When it debuted on November 19, his first guest was Will Ferrell, a favorite guest of Conan's.
Not long after, the second episode aired with guest Kristen Bell. Bell is always entertaining, and she talked with Conan about bringing kindness to their kids, the relationship with her husband, plus her passion for driving motorcycles.
For the third episode, O'Brien had comedian Bill Burr. The theme here was similar to Bell's in talking about their kids, proving almost all of Conan's comedian friends have expansive families. They also discussed the end of the Burt Reynolds era, among other things.
What do reviewers say about Conan's podcast?
Despite only releasing three podcast episodes in the last month, reviewers are already praising these for being hilarious. Conan has a chance to riff on specific aspects of his life. His familiar interview style in late-night is also on display.
Of course, because podcasts are free to say and do whatever they want, you can listen to O'Brien unfiltered, bringing a whole new edge to his sometimes absurdist frame of mind.
Some reviewers call Conan a "glorious idiot," and one listener loved the host's routine of creating fake Pokémon characters.
Allowing the public to call in
One great twist to O'Brien's podcast is he allows listeners to call in, though not live. You have to leave a voicemail and ask a question related to Conan. The number is (323) 451-2821 if you want to leave a question on their messaging system.
Some of the most typical questions he answers are anything related to his staff, sports, and Pokémon. Apparently, Conan was a closet fan of the latter for quite a while. We can't wait to see what other faux Pokémon characters he manages to dredge up during his future podcast tangents.
Visit us at The Cheat Sheet as we cover more about today's most popular late-night hosts.
Source: Read Full Article