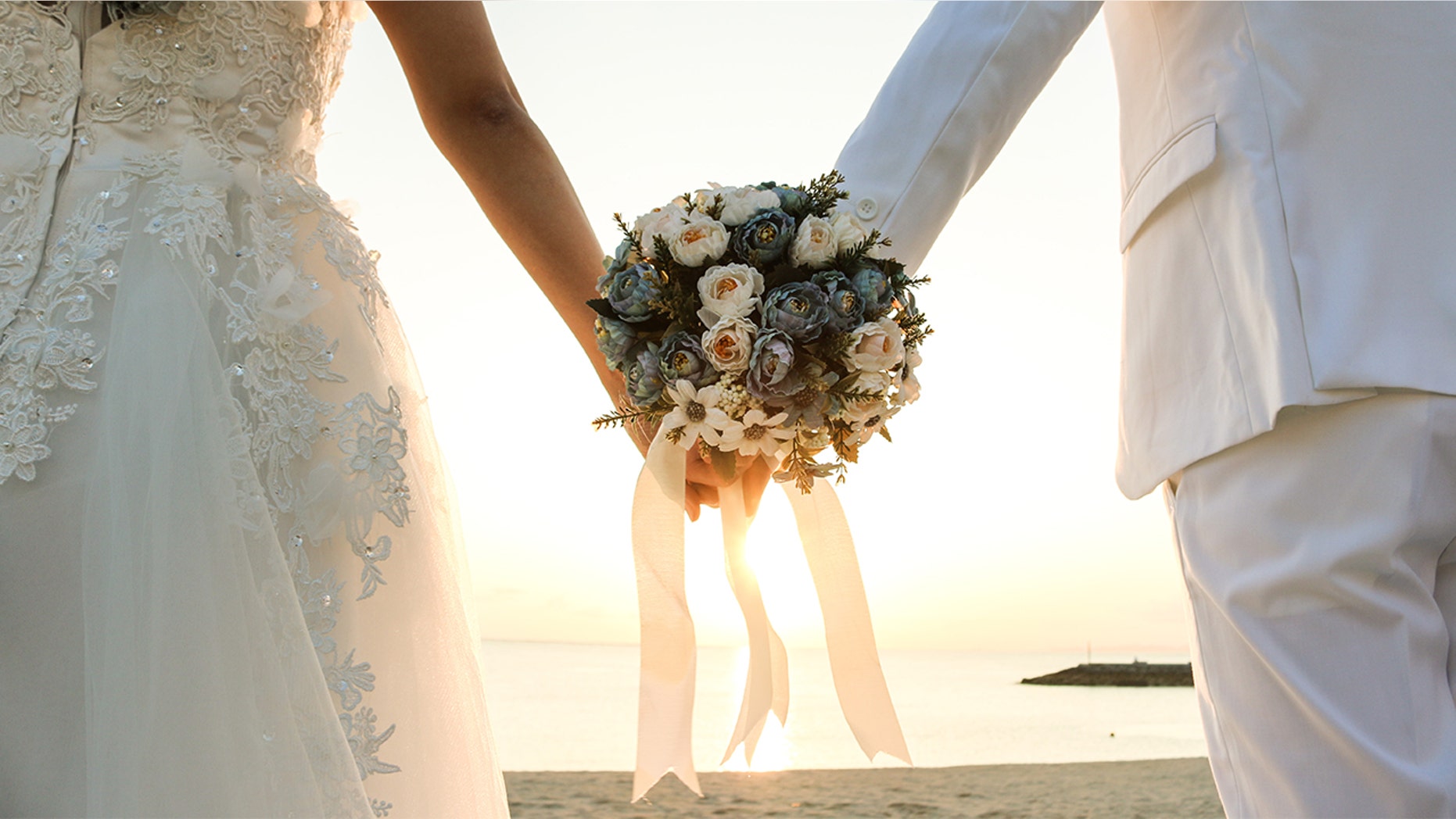 A couple's printed wedding schedule features an embarassing mistake. 
(iStock)
Sometimes it's all too easy for little things to fall through the cracks when you're planning your dream wedding. But while most brides-to-be have to deal with a few unforeseen dramas, one couple has made a hilarious oversight when laying out their wedding day plan.
Sharing the cringeworthy mistake on the Awkward Family Photos Instagram page, newlyweds Theresa and Jason helpfully provided guests with a running order for their "unplugged wedding."
WEALTHY FAMILY OFFERING $100,000 SALARY FOR PHOTOGRAPHER TO TRAVEL WITH THEM ON VACATION
With the ceremony starting at 3 p.m. and dinner not til 5.30pm, the generous couple decided to treat their guests to some appetizers at 3.30 p.m. to keep them going until their main meal.
However, instead of labeling the appetizers "hors d'oeuvres,"  the couple accidentally revealed "Horse Ovaries" would be served.
And we can totally understand why guests broke the no phone rule and snapped a picture.
Sharing the awkward spelling mistake with their 545,00 followers, the account user captioned the image: "At a friend's wedding. I can't wait for 3:30!"
FOLLOW US ON FACEBOOK FOR MORE FOX LIFESTYLE NEWS
Poking fun at the hilarious oversight, one commenter joked: "Not surprised that they banned cell phones. Horse ovaries are best when not eaten in public."
Meanwhile, another added: "I'm picturing a staff member at the end of the receiving line with their tray of hors d'oeuvres that everyone is too afraid to take…"
Source: Read Full Article