Everyone has an opinion on Finding Freedom, the newly released biography by royal family journalists Carolyn Durand and Omid Scobie. The book delves into the drama afflicting Prince Harry and Meghan, Duchess of Sussex for years now and includes insider insight fans were dying to know. But despite all the revelations, it's not an official biography.
The book touts itself as an insider look at the Duke and Duchess of Sussex's lives. Harper Collins said it "goes beyond the headlines to reveal unknown details of Harry and Meghan's life together, dispelling the many rumors and misconceptions that plague the couple on both sides of the pond."
Prince Harry and Meghan Markle supposedly didn't contribute to the book at all. But at least one critic wonders if they secretly collaborated on Finding Freedom to covertly tell their story.
Prince Harry and Meghan Markle exited the royal family in March 2020
The Duke and Duchess of Sussex were miserable for years before deciding to put their mental health ahead of their sense of duty. The pair announced they'd be stepping down as senior royals just after the new year in January 2020.
"After many months of reflection and internal discussions, we have chosen to make a transition this year in starting to carve out a progressive new role within this institution," they wrote in the announcement on Instagram. "We intend to step back as 'senior' members of the Royal Family and work to become financially independent, while continuing to fully support Her Majesty the Queen."
The move came after months of feeling unsupported by the royal family, including their refusal to denounce the press and their alleged unfair treatment of Meghan. The couple's final royal appearance occurred in March. They later moved to Canada before settling more permanently in Los Angeles.
One critic wonders if 'Finding Freedom' is a secret autobiography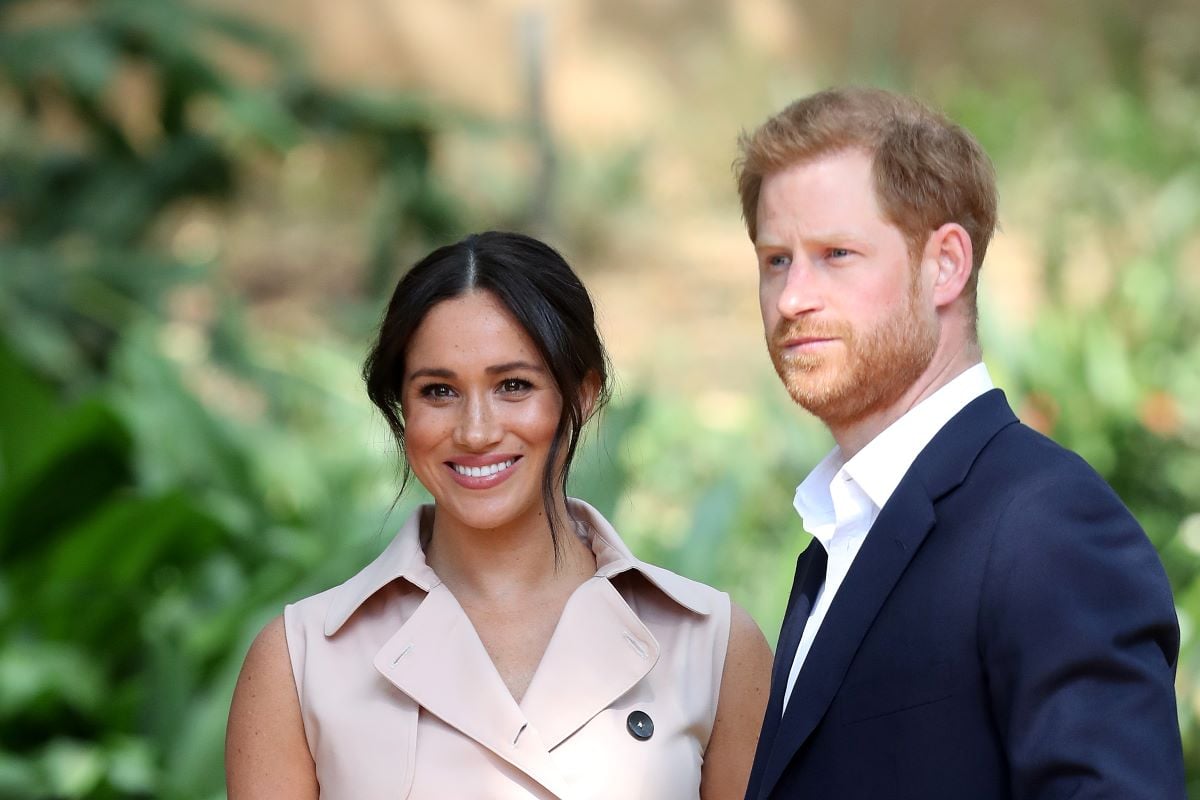 Though Finding Freedom is being touted as an unauthorized biography, British journalist Tanya Gold puts forth the suggestion that the Duke and Duchess of Sussex secretly collaborated on the book. She claims there are a couple of reasons to think it's true.
"It is a book Harry and Meghan obviously endorse — and, I suspect, may have written passages of. It feels like autobiography," Gold wrote in an opinion piece for The New York Times. She points to highly specific details from the book, including a time Meghan was called out for wearing a nail polish shade which was deemed too dark. Or the time Catherine, Duchess of Sussex didn't offer Meghan a ride to the same street she was heading to.
Tiny moments like that added up to Meghan feeling like a total outsider who would never fit in. And the detail those scenes included makes Gold believe that Harry and Meghan contributed to the book in secret.
'Finding Freedom' is not a scathing commentary
One of the biggest clues Gold has for believing Finding Freedom could contain firsthand knowledge from Harry and Meghan is that it remains mostly polite to other senior royals while striving to stay honest.
"No royals are explicitly abused in the book. Prince William and Catherine emerge as cold (when they are merely English) but nothing worse," Gold writes.
This restraint could point to the Duke and Duchess of Sussex attempting to keep the peace with Queen Elizabeth and the rest just in case they want to come back to London one day. It's an unconfirmed yet interesting theory about where, exactly, all the insider info in Finding Freedom came from.
Source: Read Full Article