I think a lot about the soundtrack of my life. It's made up of songs that I remember hearing at specific moments—not always the most pivotal. Whenever I hear Train's "Drops of Jupiter," I'm reminded of driving my parents' car home from the dinner celebrating my high school graduation. When I hear "Nothing's Gonna Stop Us Now" by Starship, I have a distinct memory of doing a drunken karaoke duet with my friend Keren during a night off from the sleepaway camp where we worked. More recently, I will never forget hearing "I Love You Always Forever" by Donna Lewis at the Boatslip Tea Dance in Provincetown, Massachusetts, to kick off Pride weekend last month. My eyes welled up with tears as I jumped up and down singing along to the chorus with my fiancé, my friends, and a bunch of strangers on the dance floor who were just as excited to be dancing again as I was. Not only was it the start of Pride Month, it was also the first Tea Dance since before COVID, a sort of symbolic post-pandemic reopening of Provincetown as a vacation destination for the LGBTQ+ community. Resident DJ Maryalice is welcoming everyone back this summer in the best way she knows how: by playing every remixed pop song (new and old) that we've been itching to hear again with a drink in hand and a disco ball spinning above our heads.
DJ Maryalice is welcoming everyone back this summer in the best way she knows how
Provincetown is located at the very tip of Cape Cod. It has had ties to the gay community since the early 20th century when it was home to artist colonies and experimental theater. Drag performances in the area date back as early as the 1940s. The town hosts some of the longest-running annual festivals gathering members of the LGBTQ+ community from around the world, including Women's Week, established in 1984. It's also home to Atlantic House, which is reported to be the oldest gay bar in the United States. That should paint a pretty clear picture as to how important this former Pilgrim fishing village is to the queer community. The tea dance was a popular social activity from the late 1800s to pre-WWI era that saw a revival in the 1950s and '60s as a Sunday tradition in Fire Island where gay singles could meet each other in a place less likely to be raided by the police. They were called "tea dances," because it was against the law in New York City at the time to sell alcohol to known homosexuals.
I will never forget hearing "I Love You Always Forever" by Donna Lewis at the Boatslip Tea Dance
My visit to Cape Cod marked 10 years since the first time I ventured up the East Coast from New York City for a little seaside escape. Honestly, it feels like I've lived a gay lifetime in that decade. I used to be part of the mob of Fourth of July visitors, waking up every day to lie by the pool, and then party-hop every night until last call when people would flood the street in front of Spiritus Pizza for a late-night bite or to meet someone to keep the night going. I eventually shifted gears and attended Bear Week to be around a more body-positive and generally friendlier crowd who like to party just as hard. Eventually, I realized that a weeklong party wasn't my ideal vacation anymore, and I started planning my trips during non-theme weeks when the vibe in town was a little more relaxed.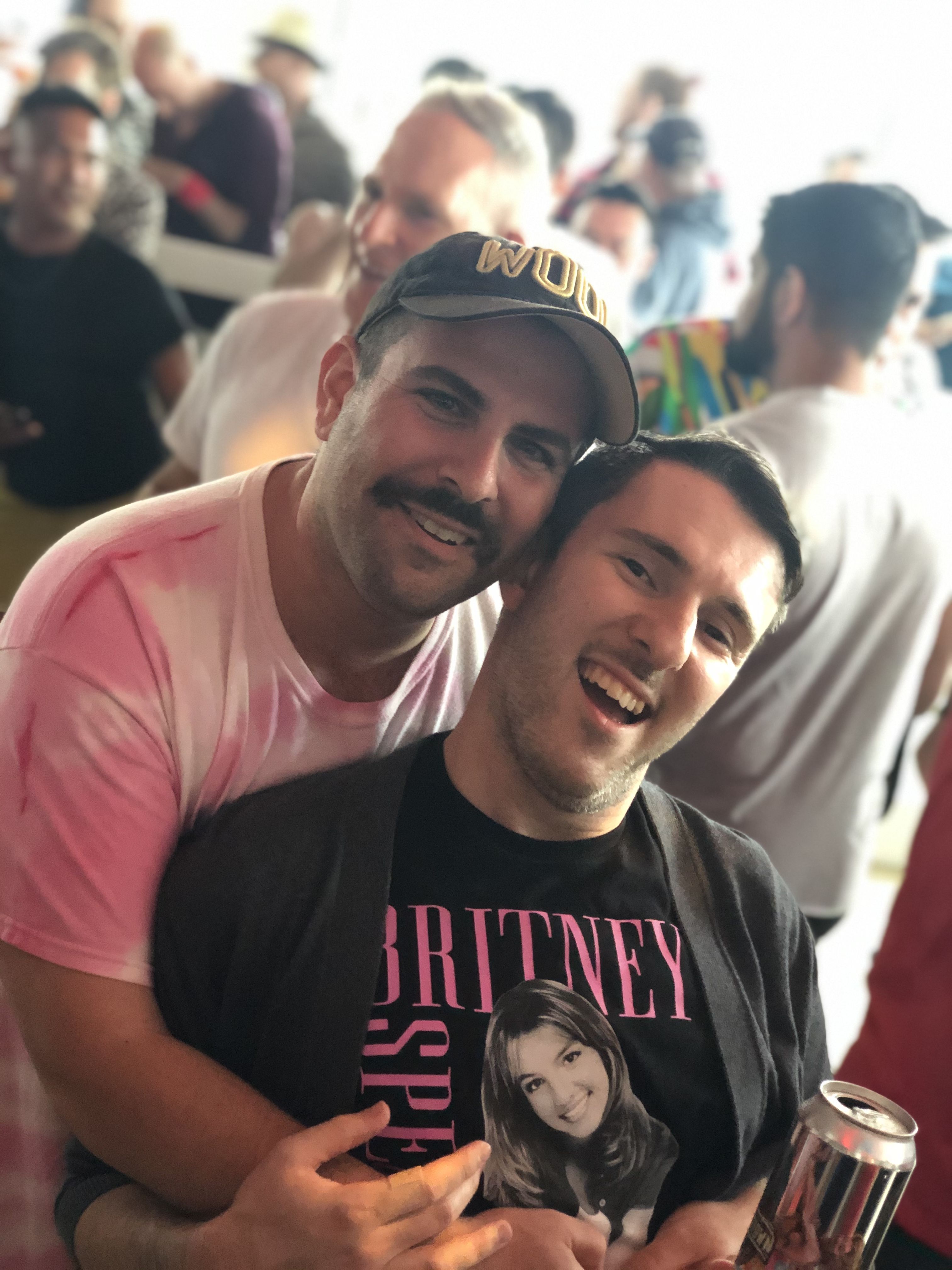 DJ Maryalice has been the common thread throughout all this. No matter when I visit, she is there providing the soundtrack to my vacation during her daily sets at the Tea Dance. Whether it's Katy Perry's "Firework" on Independence Day or "It's Raining Men" played during Solid Gold Disco Tea (every Sunday), she seems to know exactly what the crowd needs and the precise moment when they need it most. She basically has it down to a science, which makes sense, since she's been deejaying in Provincetown since the '80s. "After I graduated from UMass in 1980, my new girlfriend and my ex-girlfriend (typical) and I decided we would spend the summer in Provincetown," Maryalice says. "I worked as a waitress at the Governor Bradford. One night, the DJ couldn't come and I said that I could play, which was untrue. It was a ballsy move. But I was very into stereo equipment and spent all my time in nightclubs. It was a different time, remember. Nightclubs were where gay people went to meet other gay people … like a clubhouse. Anyway, I knew every song from the first note. So, in theory, I could play, I thought. The manager said okay, and pretty much the rest is history. I couldn't mix at the time, but I kept the dance floor full. By the next summer, I got the job. I also learned to beat mix and had the beginnings of a real record collection."
Nightclubs were where gay people went to meet other gay people … like a clubhouse.
After various stints around town, she landed the resident gig at the Boatslip in 1994. It's a gig that was going strong for 26 years until it came to a screeching halt when everything else did in 2020. "It was pretty dreary. It was the first time in 39 years that I wasn't playing or working," Maryalice tells me. "I was very lucky, because the Boatslip kept me employed. I ended up playing chill vibes during our pool hours. It was okay, but it didn't give me the same feeling as playing for real. No thump. I'm addicted to the bass!"
We were and are all starting from the same place.
Like so many other towns that rely heavily on seasonal tourism, Provincetown was hit hard. Some businesses shuttered, and others made adjustments to remain open for the season even when summer tourism was down significantly. There were heavy restrictions in place preventing bars and clubs from operating normally until around Memorial Day of this year. Once word came down that things could open up again, the Boatslip announced the return of its Tea Dance to mark the start of Pride weekend with Maryalice in the DJ booth for another year. She addressed the pressure of being people's "first dip" back into normal life saying, "I worried a lot. Remember, it was my first dip too. I wish I could say that there was preparation as it makes for a better story, but in reality, I just needed to get back in the saddle and ride. The main thing was to keep it authentic. We were and are all starting from the same place. I tried to pick up from where we left off." She adds, "People are just so excited. I felt and feel the weight of not being a disappointment. Now, to be honest, I feel that every day, but this was different. After getting through the first Tea Dance and opening nerves, I settled down and set about laying a foundation for us all to build on. You have to start somewhere."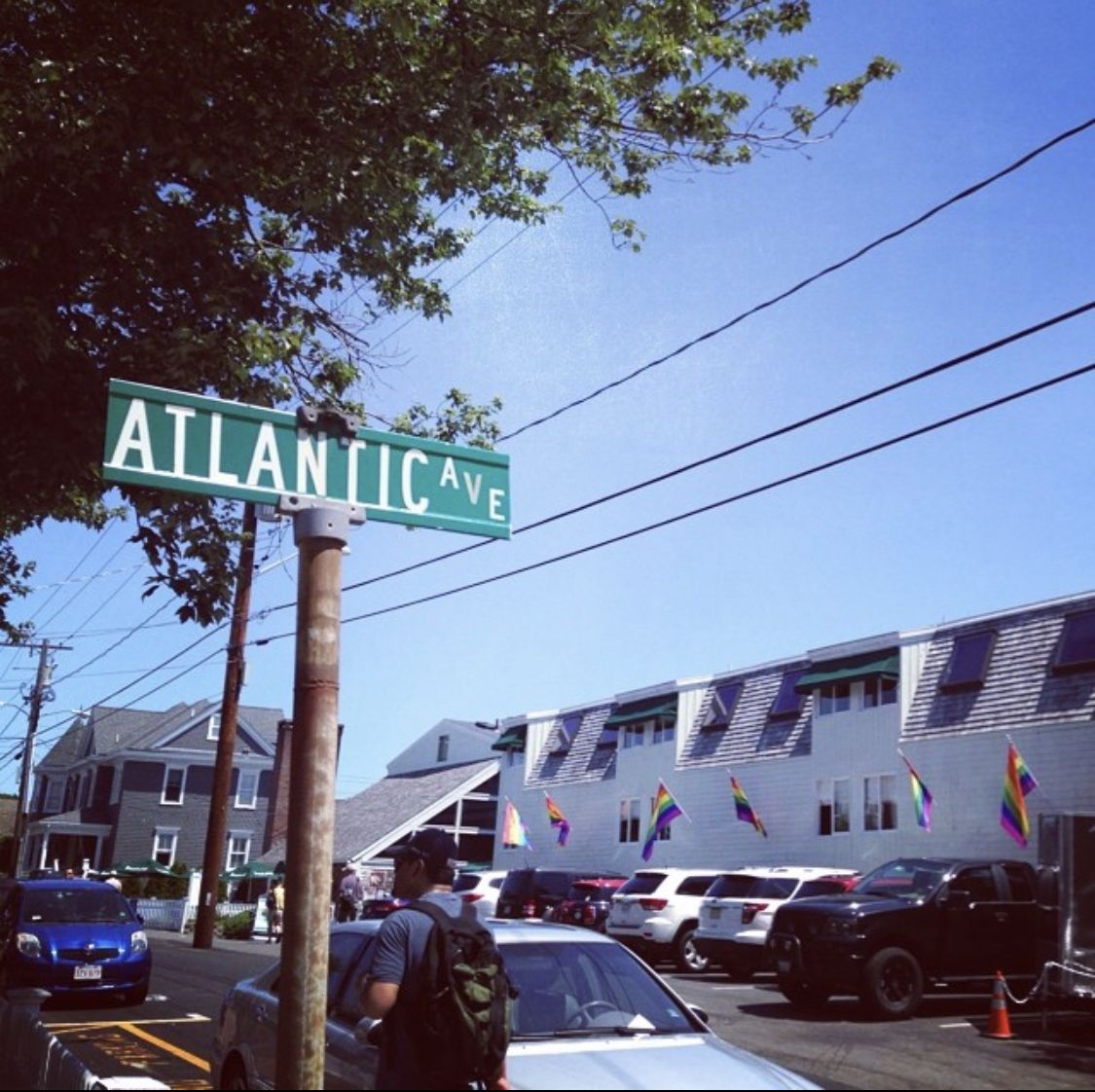 There was an energy at that first Tea Dance that I had never felt before in any previous visit to the Boatslip or Provincetown. It was a communal sense of hope permeating through the dance floor with every song that played. It was a shared recognition that we had made it through the dark days and found the light again on the other side. All the uncertainty that so many of us felt during the pandemic while trying to imagine when it might be over and what life would look like was put to rest. I can't pretend there weren't moments of uneasiness making the full 180 from social distancing to packing a sweaty dance floor again, but the right combo of alcohol and my favorite pop divas lulled most of that anxiety.
I'm addicted to the bass!
Not only did my anxiety subside, but I found myself getting emotional. I came out as gay when I was 23. I've spent the years since then trying to figure out where I fit into my community at large. Coming to P-town has played a huge part in helping me figure that out, as I'm sure it has for so many others. Losing that, even for just a summer, was tough. LGBTQ+-friendly destinations like this and many others aren't just vacation spots, they're safe spaces. These trips provide a sense of belonging to people who often feel othered in the places they're visiting from. And at the center of it all is the dance floor of the Boatslip, where we all gather to forget our real-world problems for a while. At the risk of sounding facetious, the music DJ Maryalice spins this summer is the therapy we all need to heal from the collective trauma of pandemic life. I didn't know most of the people on the dance floor during that first Tea Dance, but it felt like we all went through some kind of spiritual experience together thanks to DJ Maryalice and Donna Lewis.
Source: Read Full Article