It has definitely been a rough few months for Angelina Jolie and Brad Pitt.
Since having to endure an ongoing custody battle and finally reaching an agreement, the actors' relationship is starting to become less tense.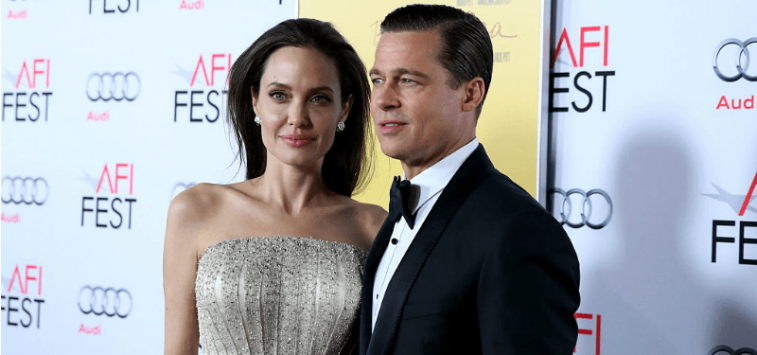 Though they are still in the middle of officially divorcing, Pitt and Jolie are now legally single and that happening actually made their relationship better.
They get along better now that they are single
Once Angelina Jolie filed for divorce from Brad Pitt back in 2016, the former husband and wife were immediately not on good terms.
As the actors fought for custody over their children in court, their once loving relationship was nowhere to be found. Instead, it was replaced with turmoil and hatred.
While hashing it out in court, many things were said and neither Jolie or Pitt had any regret towards their actions.
"Angelina hasn't offered any concessions about her actions that have contributed to the situation," an insider revealed.
In December 2018, the former couple finally reached a custody agreement where they will both have legal and physical custody over their six children.
Along with the custody agreement, Brad Pitt and Angelina Jolie are now able to consider themselves legally single, which has helped their relationship tremendously.
Sources close to the estranged couple revealed that their relationship is now "the best it's been since their split."
"To the surprise of many of their closest friends, their communication has improved tremendously and they're both dedicated to co-parenting," the source revealed.
They're dedicated to co-parenting their children
Even though their relationship is a lot better than it used to be, Angelina Jolie and Brad Pitt's main focus at the moment is just on their children.
It has been said that their dedication to co-parenting has eased most of the tension that was once between them.
Now that their custody battle is over, sources claim that the two celebrities "rarely argue."
Pitt and Jolie now have open communication when discussing their children and no longer find it necessary to fight with each other.
"Their kids have a custody schedule and that's made a huge difference for the whole family," an insider explained. The schedule has alleviated any of the planning pressures Brad and Angelina have faced in the past. Now the kids spend time with both their parents and are happy and thriving."
Even though Brad Pitt is happy to be able to spend as much with his kids as he pleases, he is not on speaking terms with his oldest son, Maddox.
Since into an altercation with the teenager on a plane back in 2016, the actor "has accepted that he'll likely never be able to repair their relationship."
With that being the case, Brad Pitt is still adamant on maintaining a relationship with his other five children.
Brad and Angelina are happy with their single lives
Even though Brad Pitt and Angelina Jolie are still in the middle of their divorce settlement, the two celebrities just recently became legally single.
Jolie has even dropped "Pitt" from her last name and is happy that she is no longer tied down to someone.
Doing this has really helped the former couple's relationship. According to The Blast, it was "very important for the stars to emotionally break away from each other and begin their new single lives, so the documents were fast-tracked with their private judge"
We're pretty sure Angelina Jolie and Brad Pitt are not the best of friends, but they are now able to get along, which many former couples cannot say they are able to do.
Source: Read Full Article