Gigi Hadid and Zayn Malik are two of the most famous people in the world, and as a result, their on-again, off-again romance has been the subject of a lot of public attention. That means Gigi Hadid and Zayn Malik's relationship timeline has been pretty heavily documented — even throughout their many ups and downs. Of course, while it's fun to speculate, these are real human beings we're dealing with.
The details gleaned from social media accounts, tabloids and fan speculation should all be taken with a grain of salt — nobody except for Hadid and Malik themselves has any actual authority to confirm or deny what has happened between them. Even when they're keeping relatively quiet, people are keeping an eye on their every move, so there are still ways to infer exactly what the heck is going on with them. But because they're under no obligation to share their lives with us, it makes it all the sweeter when they let fans in.
All eyes will be on Hadid once again when she walks one of the world's most famous runways — the Victoria's Secret Fashion Show — during its pre-recorded broadcast on Dec. 2. It's possible her former 1D beau will be in the audience cheering her on, but either way, now seems like an apt time to look back at how their relationship has unfolded.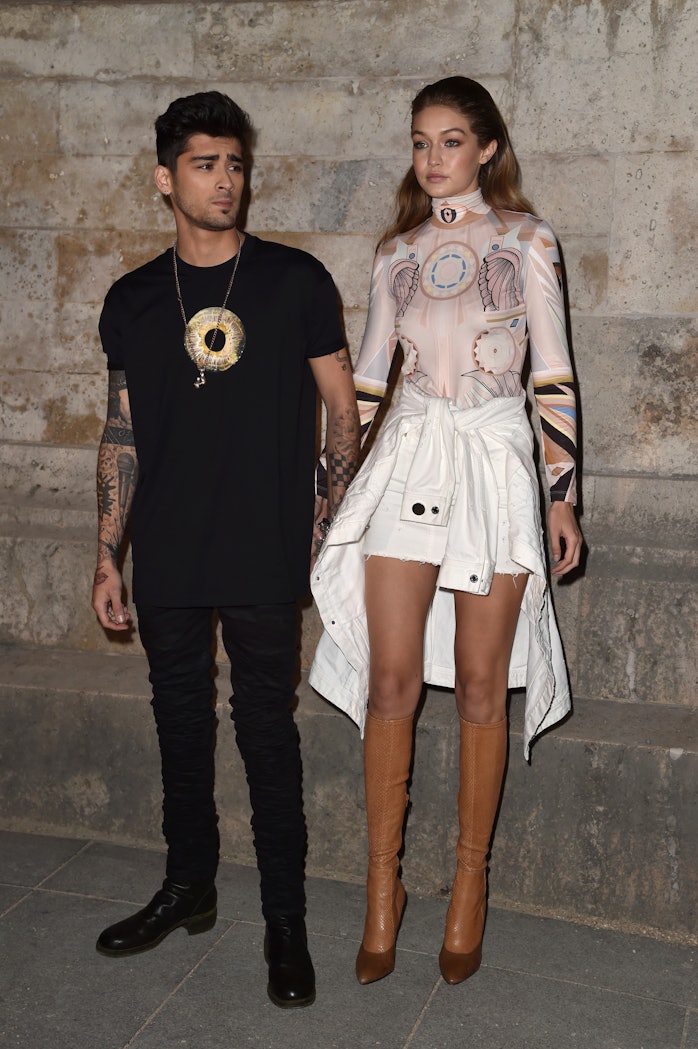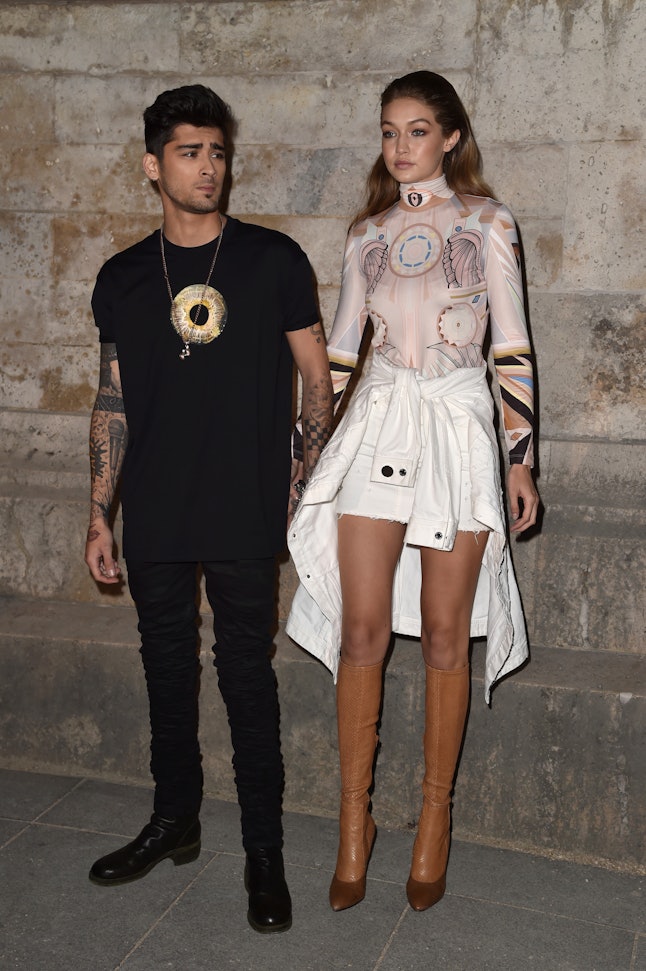 November 2015
E! News reported in November 2015 that Hadid and Malik were photographed outside an American Music Awards afterparty in West Hollywood. This appears to be the first time they were spotted together, and happened to be just after they had both gotten out of other relationships — Hadid with Joe Jonas, and Malik with Perrie Edwards. A source told the outlet that the two didn't attend the party together, but that Malik picked her up afterward. Another source claimed they weren't quite a couple, but they were "casually hanging out" at this point.
Soon after, though, another pic surfaced of them holding hands as they left a club, and Malik posted a picture on Instagram wearing glasses that some speculated belonged to Hadid.
January 2016
Hadid starred in Malik's steamy "PILLOWTALK" music video opposite the star himself, but according to Seventeen, Malik was still maintaining in interviews that they were "good friends."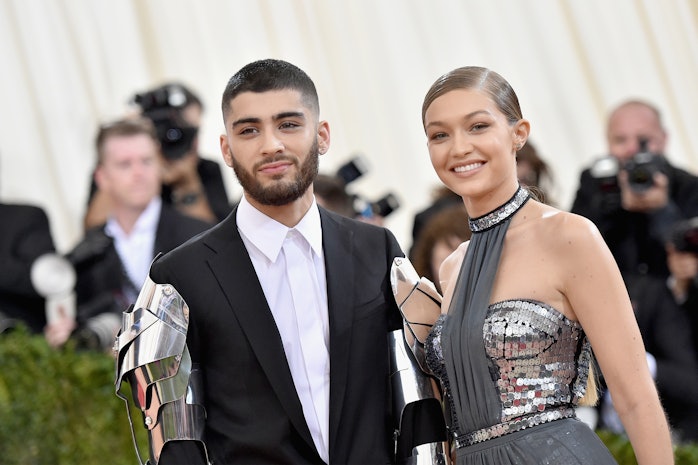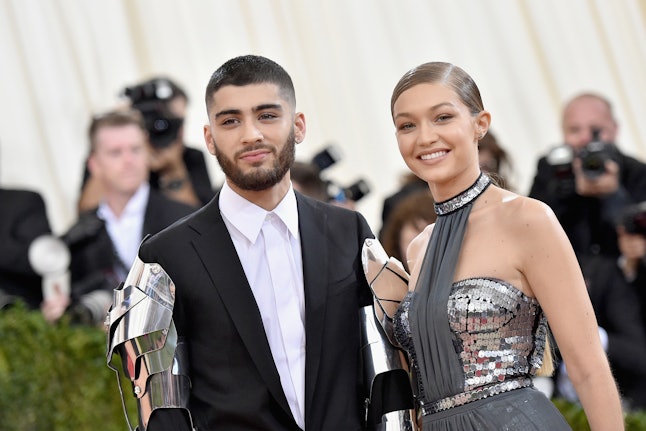 February 2016
Malik, in a way, confirmed he was dating Hadid during an interview with Zach Sang & The Hang. The interviewers referred to Hadid as his girlfriend multiple times, and he never corrected them. Good enough! Finally, the people knew the truth.
April 2016
Things were even further solidified when Hadid and Malik were part of a Vogue photo shoot in April 2016. The piece referred to Malik as Hadid's "real-life boyfriend," and they certainly look romantic in the photos. They also attended the Met Gala together during this month, complete with matching futuristic outfits.
June 2016
A few months later, People magazine reported that Hadid and Malik split up, and suggested that it was more of a "break" than an official breakup. Then, less than two weeks later, sources said they were back on! Such is the nature of young love. Hadid also told Elle magazine that she was still with Malik in a June interview, and declined to address any breakup rumors.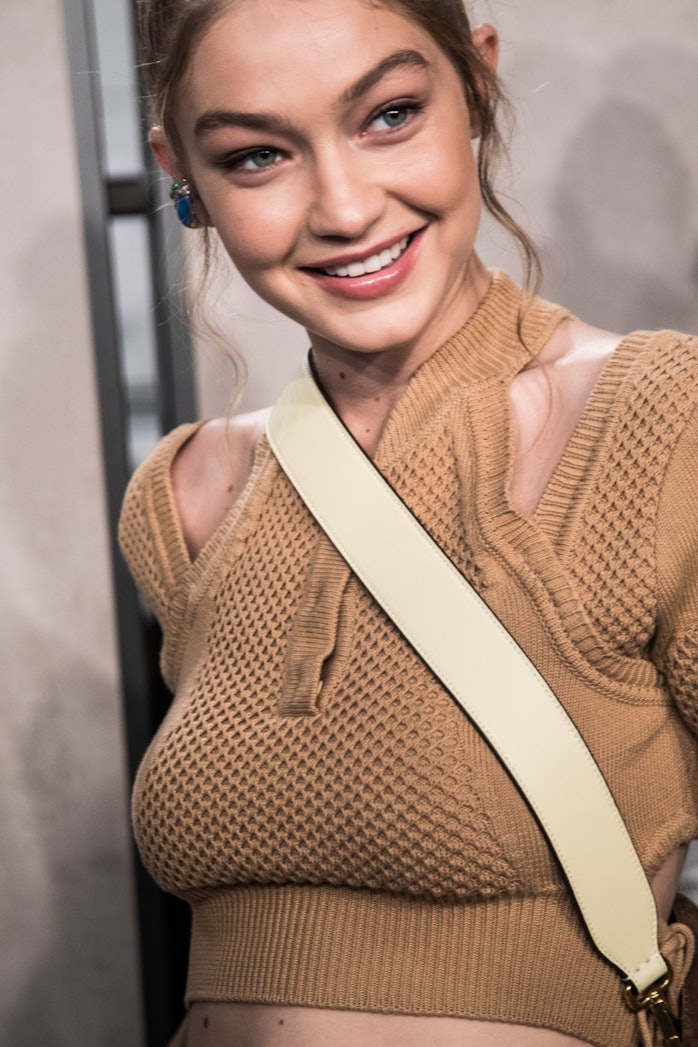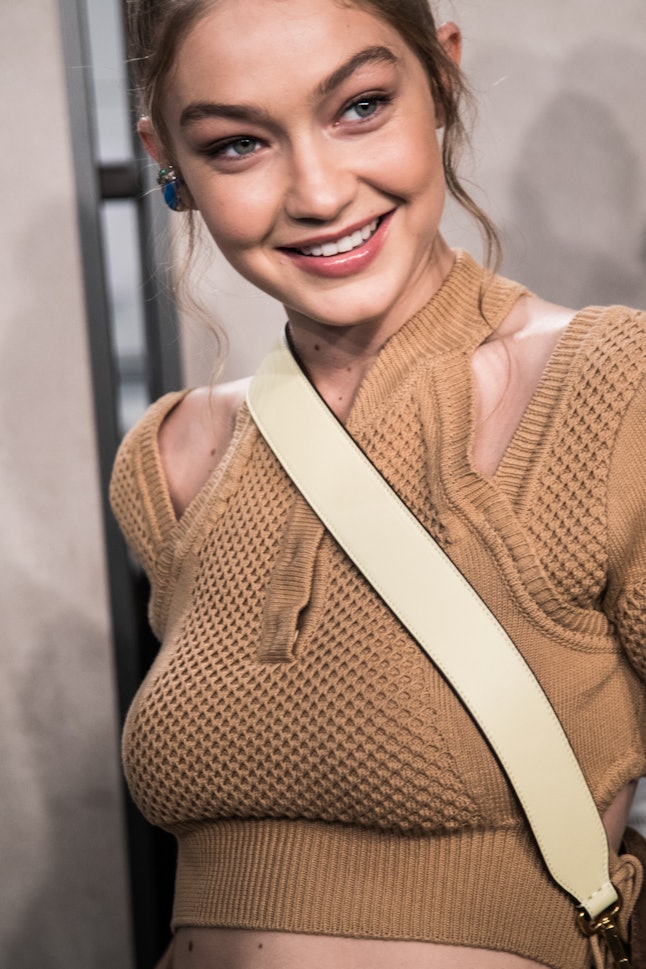 December 2016
Apparently still going strong, Malik told Sirius XM how he pretty directly asked Hadid out for the first time. "It was pretty straight up," he said.
July 2017
After months of sharing lovey Instagram posts with one another, the couple appeared in Vogue once again. This shoot was followed by controversy though, as the issue was meant to be about gender fluidity, and neither of the stars had previously identified as such.
September 2017
They're spent the holidays with each other's families — which seems like a huge step forward.
March 2018
After months of what seemed like business as usual, The Sun reported that Hadid and Malik had split. They both posted Twitter statements about the breakup, but had nothing but good things to say about each other. "Gigi and I had an incredibly meaningful, loving and fun relationship and I have a huge amount of respect and adoration for Gigi as a woman and a friend," Malik wrote. Hadid was similarly affectionate, saying "I'm forever grateful for the love, time, and life lessons that Z and I shared."
April 2018
The couple themselves didn't say anything about a potential rekindling, but they were photographed kissing by TMZ one month after their supposed breakup, so who knows what was happening.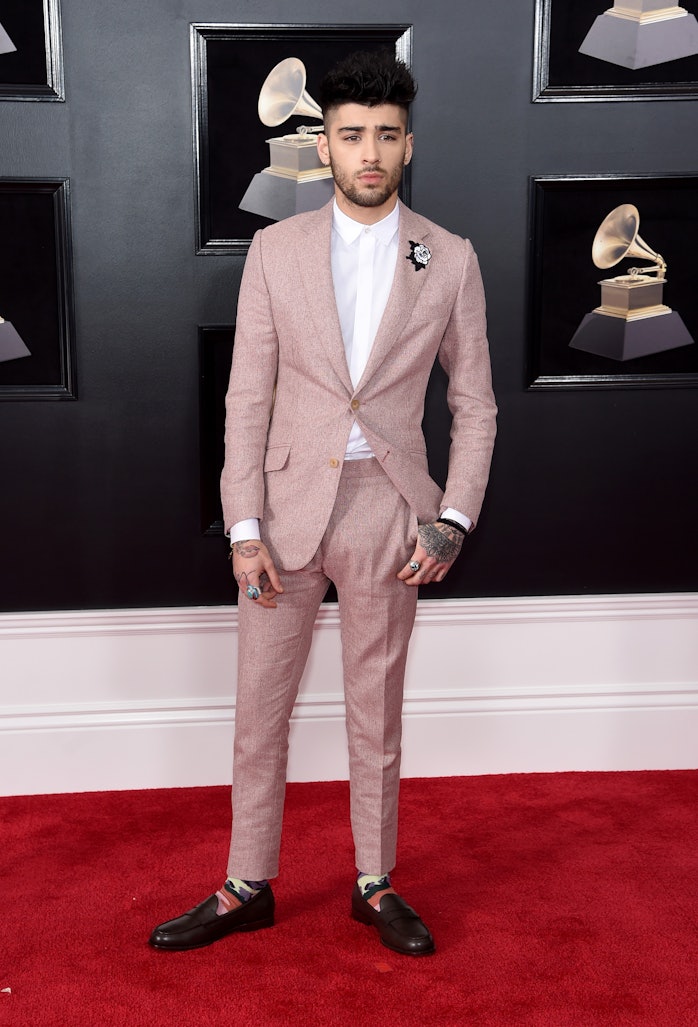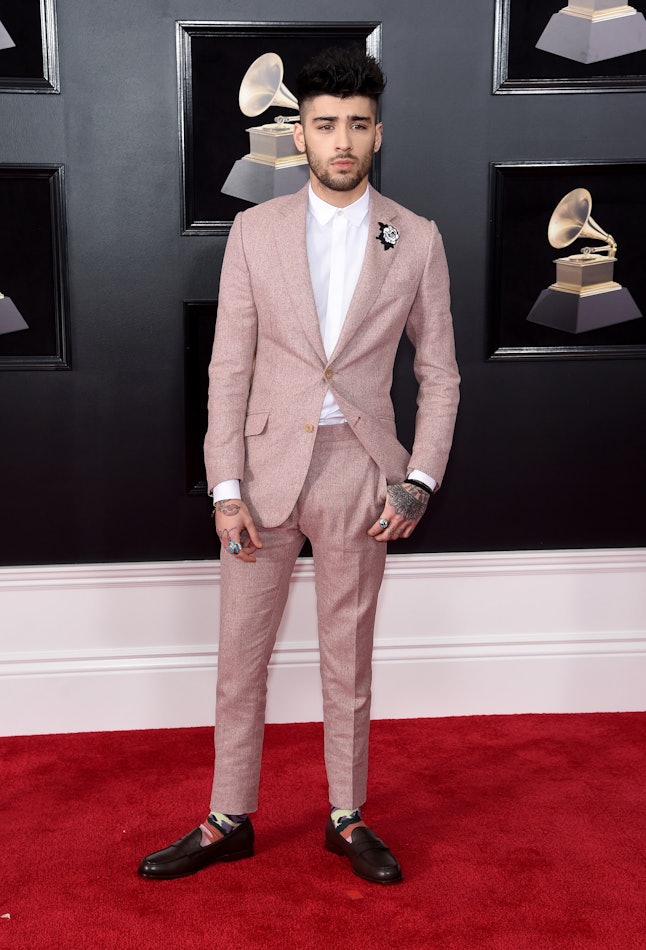 June 2018
Malik took part in a GQ interview, in which even he seemed unclear on if he and Hadid were together. "We're adults. We don't need to put a label on it, make it something for people's expectations," he said. "I had a very negative outlook on things. That might have been adolescence or testosterone or whatever the f*ck was running through my body at the time. She's helped me to look at things from a positive angle."
August 2018
Things seemed to be fully back on at this point: They were posting together on Instagram Stories and Hadid was spotted wearing a necklace with Malik's name on it.
October 2018
Now, it's apparently smooth sailing. Gigi posted an adorable photo of the she and Malik that looks extremely "coupley."
We don't have any official confirmation, but the two certainly seem to be together and happy. Bring on the Zigi updates, please!
Source: Read Full Article