It's becoming increasingly common for celebs to take a break from social media. On Saturday, Dec. 8, Hailey Baldwin addressed bullying and negativity on Instagram, sharing how a break from the platform benefited her mental health. In June, Baldwin reconciled with ex-boyfriend Justin Bieber, and the couple's engagement put both stars into the spotlight. The negative attention online made the model step away from the social media platform, and she wrote a lengthy message on her Instagram Story about how this time made her feel better. In the Story, Baldwin also took on critics who made disparaging comments about her job, and encouraged her fans and other users to spread less negativity online.
On Instagram, Baldwin acknowledged that while the social media network could be an incredible platform, the critics sometimes drowned out the ability for people to connect in a positive way. The star noted that it wasn't helping her personally, and wrote: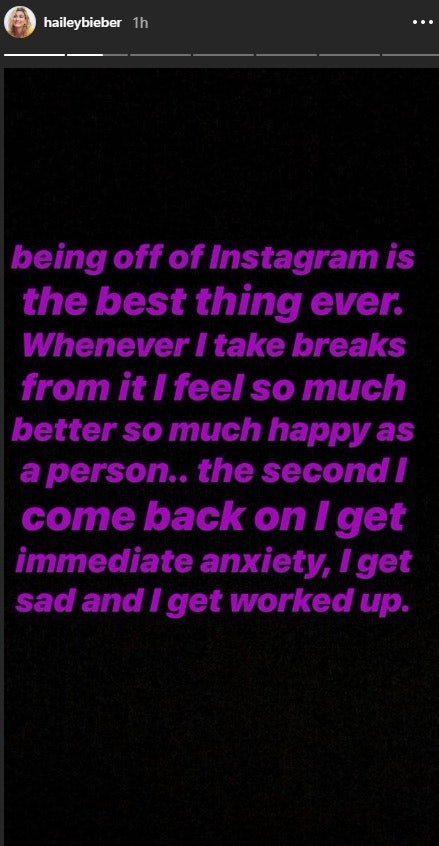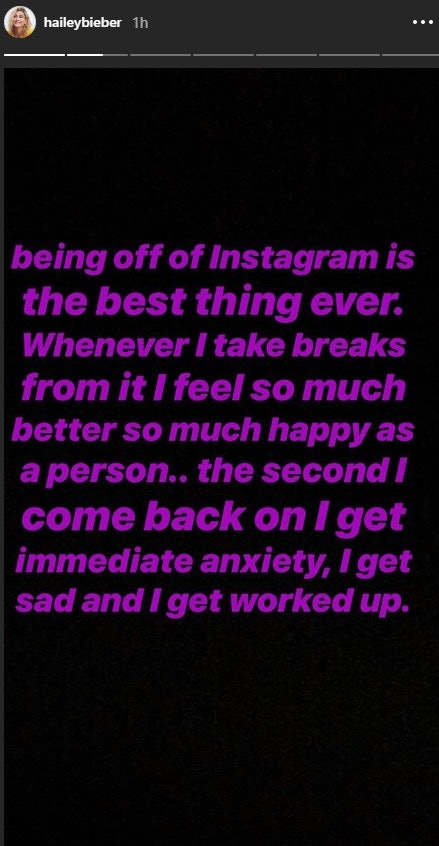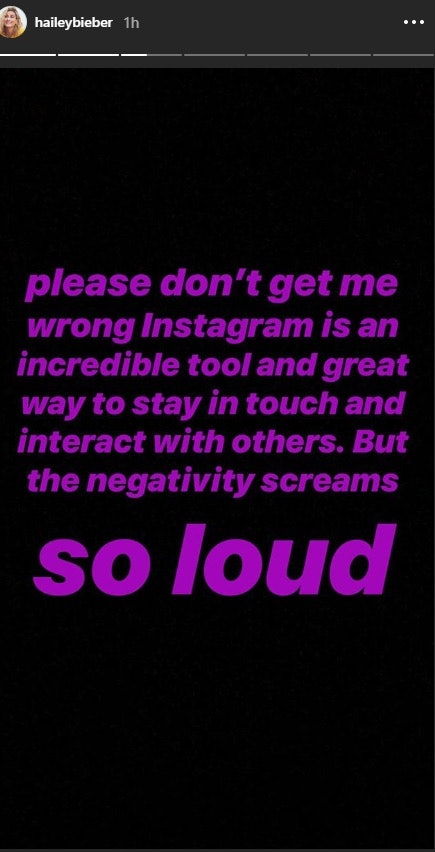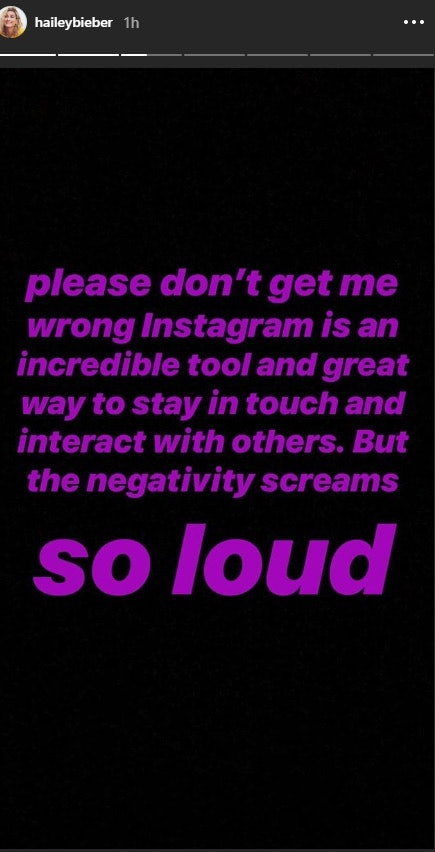 The IMG model then went on to describe how comments about her engagement to Bieber and the criticism she's faced about her career path have hurt. In particular, the couple's whirlwind romance has put resulted in more attention on both stars. In September, it was revealed that Bieber and Baldwin had gotten married. The newlyweds are clearly happy, and Baldwin called out people who chose to bully them, writing: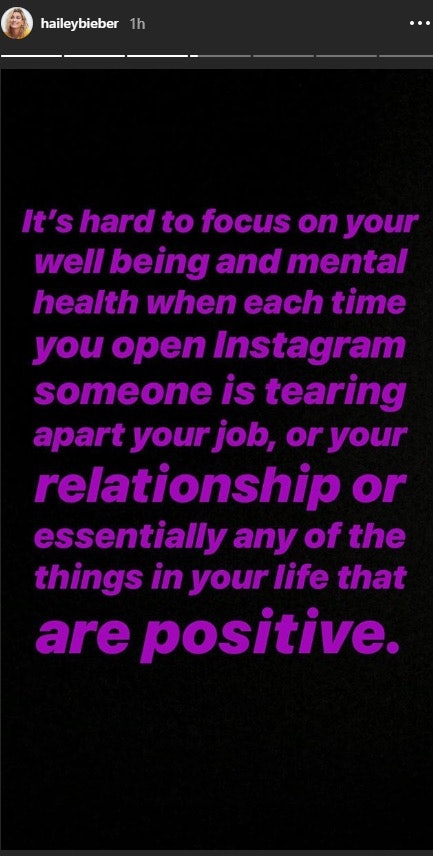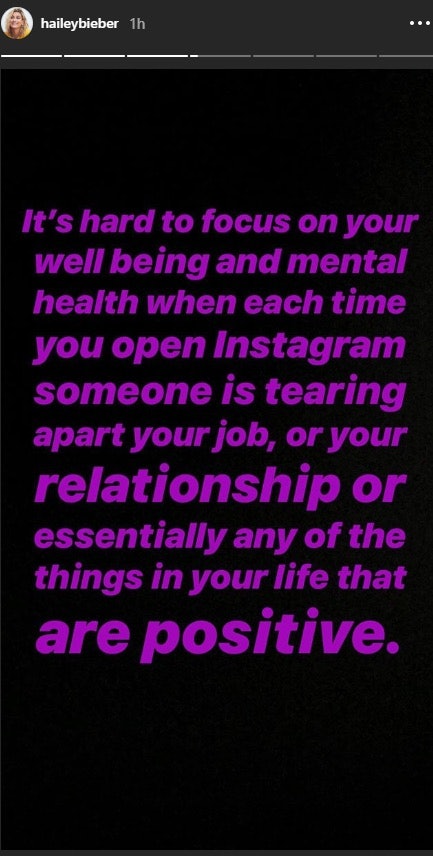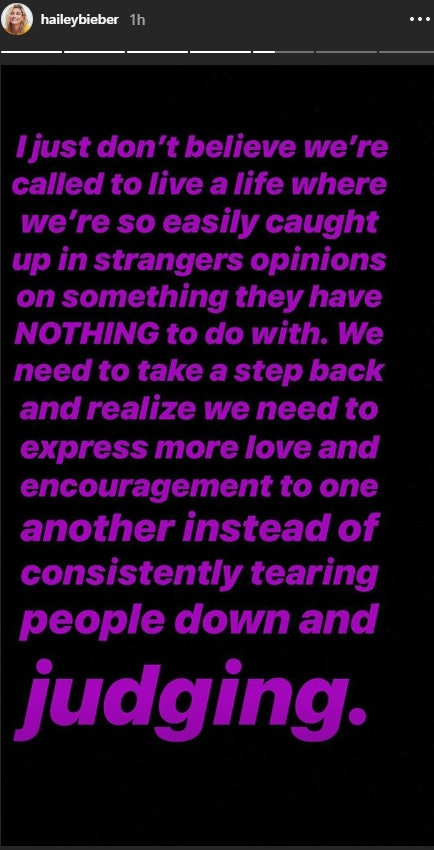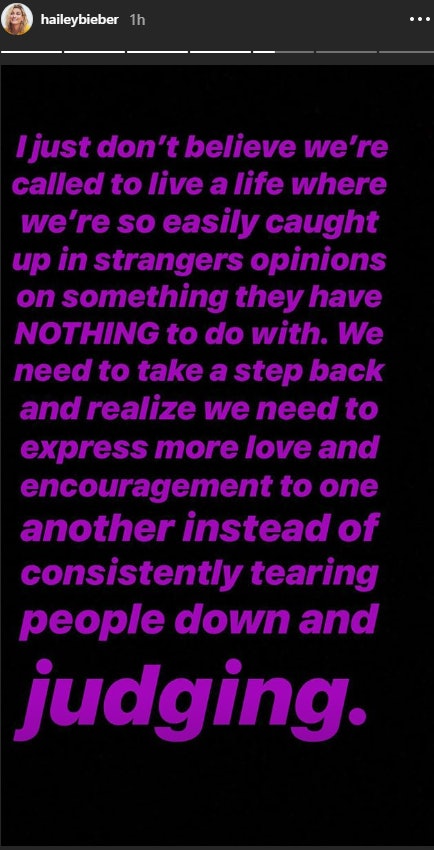 Baldwin went on to say that she didn't plan to let the trolls get her down in the future. She also continued to urge fans to be kind and not to contribute more hate and hurt. "And I won't let people make me feel like I'm doing something wrong by enjoying my life and being happy," she wrote. "The world has enough hatred, hurt and pain as it is, the last thing we need is more negativity, hate, and division."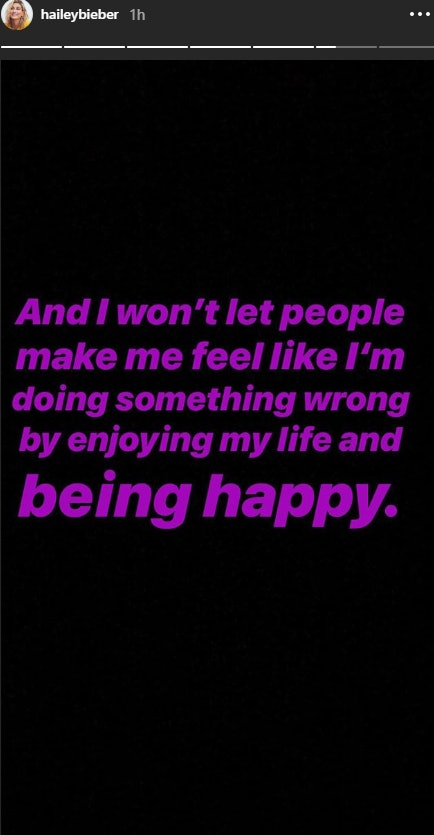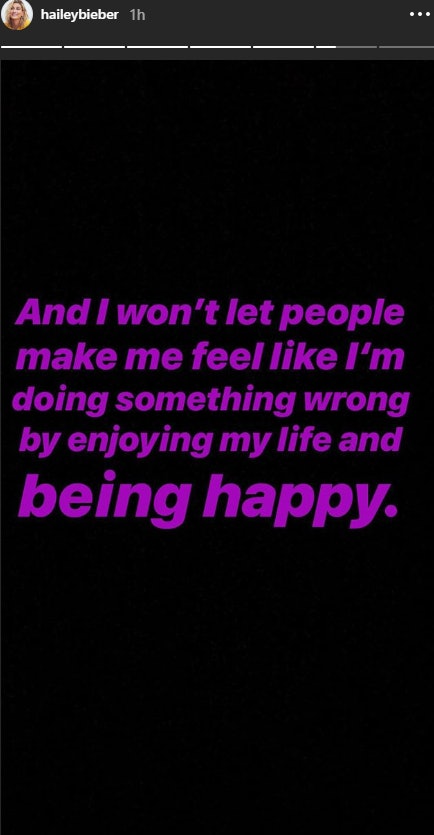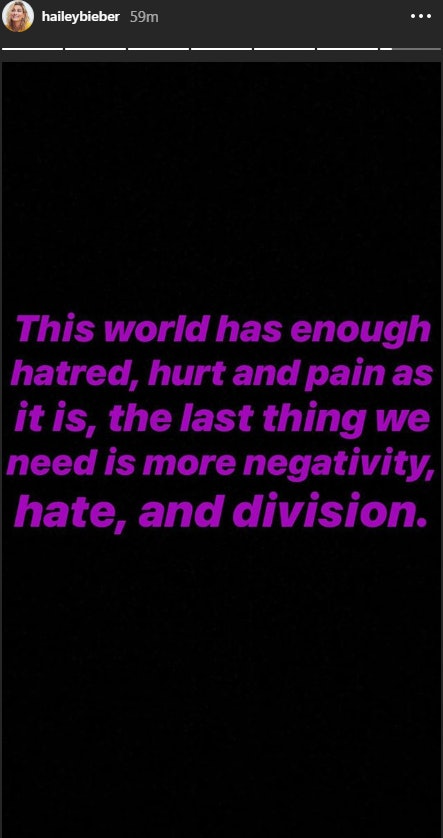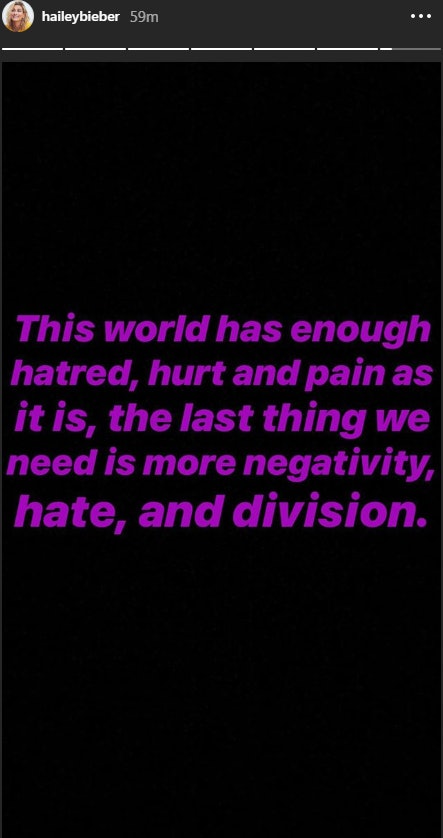 It's been a major year in Baldwin's personal and professional life. In addition to her wedding, she also started modeled for major campaigns for brands like Versace and Tommy Hilfiger. In August, Baldwin said that she also mentors young models trying to break into the fashion industry, according to Coveteur. "My agency, IMG, did this fashion camp where I got to sit and talk to girls who are either interested in modeling or being a fashion designer, and it was so fun to see them have such intelligent questions and be so passionate about it," she said. "It makes me just want to work harder."
Even if Baldwin is not the first star to admit being online is exhausting, her fans can still appreciate the message. While Instagram can be a powerful platform, it's definitely worth taking a break from it and other social media platforms if you find they're bringing too much negativity into your life. Baldwin's thoughtful words are a reminder that how we behave on social media affects others — including famous people who shouldn't have to deal with so much negativity simply because they're well-known.
Source: Read Full Article