If you needed some news to perk up your day, then it doesn't get much better than this: It looks like there's a possibility that Lizzie McGuire will be returning.
Hilary Duff, aka the non-animated version of Lizzie, let the news slip yesterday. According to Entertainment Tonight, she shared about the possibility of a revival saying, "There's been some conversations…It's definitely not a go. I don't want to get everyone wild talking about it."
And even though it's not at all certain whether or not the reboot will get the green light, it sounds like Hilary is excited about it potentially happening. "I mean I love her so much," she said. "I think she was so important to girls at an important time in their life. If she could be important to them again at this age, I think that would be amazing."
Um, yes, that would be AMAZING. Can we please start a petition for this revival to happen?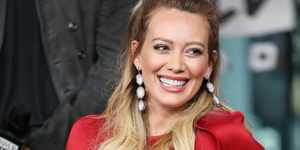 Source: Read Full Article