On October 23, the Sun flies out of lovely Libra and takes a plunge into the depths of Scorpio, marking the first day of Scorpio season 2021! Libra season was great for making new connections and improving relationships, but it also made you just a teeny bit superficial. Scorpio is all about intensity, passion, and intimacy, so you're taking your deepest connections and making them even stronger—there's nothing superficial about this time. Water signs Cancer, Scorpio, and Pisces are all vibing under Scorpio season's emotional influence, while fixed signs Taurus, Leo, and Aquarius have a busy month ahead.
Scorpio is one of the most complex signs of the zodiac. It's a water sign ruled by blazing-hot Mars, and it's also a fixed sign, which doesn't mesh with the flowy, fluid nature of water. Think of a pot of simmering water—not quite bubbling, but still hot enough to burn you. The saying "still waters run deep" describes Scorpio well—on the outside, this sign never lets you see them sweat, but under the surface is a remarkable amount of depth. No matter what your own sign is, you're channeling this energy right now. You're feeling more emotional, exploring your innermost self, and becoming a more private person.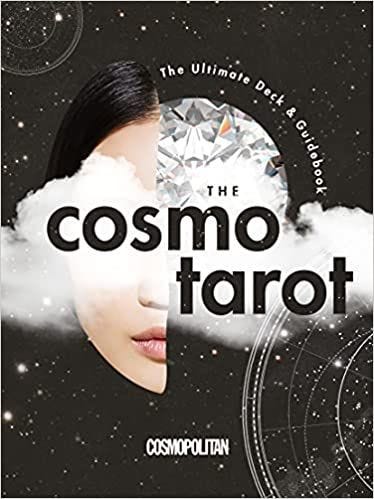 Scorpio season is also an amazing time to reinforce your relationships. Think of all of the splendid new friends/crushes/partners you met during Libra season, and then identify the ones that you click with the most. Focus on those relationships. It might be hard to open up to just anyone—you're feeling way more sensitive, emo, and secretive now—but if you find someone special that you can really trust, you can get super-close. Trust your gut, too. Scorpio is one of the most intuitive signs, so we're all getting an intuition boost right now. Whoever makes you feel the best is the person you should be concentrating on most right now.
With all this passionate, emotional energy going on, it's easy to become self-conscious about yourself. You might even feel paranoid about opening up to other people because you're afraid they might not like who you are deep down. That's not the point of Scorpio season! You're discovering new parts of yourself, both good and bad, and it's up to you to dive deep, celebrate your good qualities, and try to find solutions to the traits you don't like about yourself. Once you can do that, then you're able to embrace the deep, intimate connections that you're seeking, and you can feel a sense of true entanglement with your special someone(s).
Scorpio season is a time of transformation, and it's your job to make positive, constructive changes. Good luck!
Read your Sun/Rising horoscope for Scorpio season:
Aries
If Libra season was cuffing season, then Scorpio season is super-duper cuffing season. You're as independent as they come, but you're learning that everyone, including you, is reliant on others. What are your most important relationships? And I'm not just talking about your romantic relationships—think about your platonic and even business or financial-related connections, too. Recognize how you depend on the other person, how they depend on you, and think about how you can work together to form the most solid, secure connection that you can. PS: life in the bedroom is totally 🔥🔥🔥 rn!
Taurus
All of your "b" relationships—your bestie, your boo, your business partners, and people you're beefing with—are your biggest focus this Scorpio season. Repairing and revamping your relationships is the theme of the next month, so spend as much time with your friends, colleagues, and partners as possible! Remember—teamwork makes the dream work! Also, you should send that "I'm sorry" text to your frenemy—this is the best time of year to squash drama.
Gemini
You're seriously working your ass off right now, Gemini, and if you're not careful, it could start to really take a toll on you. This month is all about restructuring your routine. You hate routines, but you're learning that having a set schedule makes your live-fast-die-young lifestyle way easier and more fun, too. Make a to-do list, and then actually finish everything on it. Clean up after yourself. Start getting more active. Eat some vegetables. All this might seem like chores at first, but the healthy habits you create now will seriously improve your life in the future.
Cancer
Love is in the air! I always say that Cancer and Scorpio are the two most compatible signs, so you're truly vibing right now. Scorpio's intimate, deep, emotional style of loving matches up perfectly with your Cancerian traits, and you're finding it way easier to both express and receive affection. Romance is finding its way to you more easily, and it's a great time to start dating. Your dates might not all be successful, but who knows—you could meet your next boo soon!
Leo
This month is all about resting, relaxing, recharging your batteries, and hitting the "reset" button. Enjoy life at home, spend time with your family, and reconnect with your roots. This is an introverted, introspective month. You're reflecting on tons of past memories, both good and bad; dealing with your baggage; and working on becoming the best version of yourself as a result. You got this!
Virgo
If there are any important messages you need to send or major convos you need to have—like if you're thinking about starting The Talk with your boo—now's the time! Scorpio season's energy is activating your chart's communication zone, so you're able to flawlessly choose the right words to get your point across. You're also becoming a much more careful listener, and you're easily making new connections all month long. It's a busy month, sure, but it's also a social, fun month if you can make the most of it!
Libra
Do you need it? Or do you just really want it? This next month is all about sorting out who and what is truly important to you, and figuring out what you could do without. This applies to your finances, too—it's a great time to redo your budget, figuring out how to spend less and save more! PS: Keep up the good work on the job. If you do your best, this could be a big month for a potential raise or a bonus.
Scorpio
Your birthday represents the beginning of a new cycle, so focus on yourself, your wants, your needs, and your goals—Scorpio season is all about you, baby! Whether it's a job, a relationship, a hobby, or some other project, this is the best time of year to shoot your shot and start working towards that goal. The things you initiate now will likely have long-term significance, so get to it! Tons of doors are opening for you!
Sagittarius
The deep, intimate, emotional nature of Scorpio season is not a fit for your fiery, free-as-a-bird, flighty personality. But that doesn't mean this month will be a bad one, necessarily. You're not a huge fan of commitment, but you're actually holding onto several past attachments—ex-friends, ex-lovers, maybe even an old job—and they're keeping you from being the best you that you can be! Meditate, dream, and dive deep this month, Sagittarius. You're removing a ton of baggage, and before you know it, you'll be back to your light, airy self!
Capricorn
You're really picky when it comes to who you consider part of your squad, but Scorpio season's actually giving you plenty of chances to form new relationships of all kinds! Network, hang out with friends, and focus on connecting with as many people as you can. This is a time where you come off as more charismatic, social, and unique, so make the most of it!
Aquarius
You're being thrust into the spotlight this month, Aquarius. All eyes are on you, especially at work, so it's important that you do the best that you can! This is the best month of the year to get a promotion, and all of the accomplishments you make now are helping streamline your upwards mobility. Slay the game at work, Aquarius, and you won't regret it. Work hard now, and you can play even harder later!
Pisces
This Scorpio season is helping you to connect more deeply than ever with others. Whether it's an old friend, your S.O., or someone new, you're able to feel an intimate sense of entanglement and discover all sorts of things you never knew about them. Stay open-minded. Connect with people who aren't your usual type. Try to learn something new. This is a time for broadening your horizons, gaining more self-awareness, and becoming a more well-rounded person.
Source: Read Full Article