The conclusion that the Clueless star Brittany Murphy's death was "accidental but preventable" was only the beginning.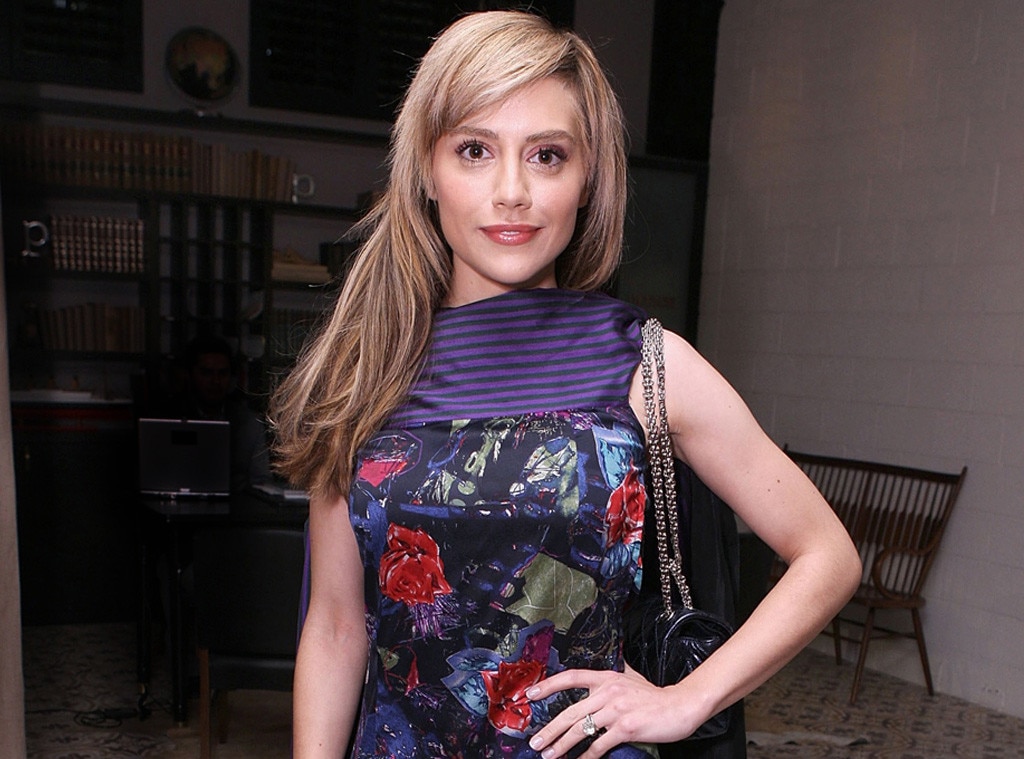 Was it drugs? Toxic mold? Household poisons? Foul play?
All were fodder for speculation in the days, months and years following Brittany Murphy's sudden death in 2009 at the age of 32.
The actress had been the subject of a lot of reports about rumored health issues over the years. And she was indeed a tabloid favorite, having starred in one of the all-time greatest teen comedies, dated Ashton Kutcher, been engaged twice and then tied the knot with a guy who hadn't even been on Hollywood's radar.
Her apparent weight loss in the '00s alone commanded a lifetime's worth of headlines, but she always insisted that any change in her appearance wasn't due to whatever the gossip of the day accused her of doing. She had also never been arrested, hadn't gone to rehab and wasn't actually that much of a partier. 
But no matter what issues she did or didn't have, that didn't make it any less horrifying when, on Dec. 20, 2009, her life just…stopped.
"There have been so many rumors in the past couple years!" Murphy said to Cosmopolitan in 2004. "I'd rather not perpetuate something that isn't true.
"But no, I've never had an eating disorder. And I don't do drugs. I have a glass of champagne now and then. I'm generally the person dancing at a party who everybody always thinks is the intoxicated one, but I'm really not."
At the time she was newly single and living in L.A. with her mom, Sharon Murphy, who raised Brittany on her own after her divorce and whom the actress called "the greatest in the whole wide world" and a "pillar of strength." 
Their house used to belong to Britney Spears until Murphy bought it in 2003 for a reported $3.85 million.
After Murphy and Kutcher, her co-star in the 2003 comedy Just Married, broke up that April, she was briefly engaged to talent manager Jeff Kwatinetz, and then to Joe Macaluso, a production assistant on her 2004 movie Little Black Book.
Trending Stories
How Kim Kardashian & Family Reacted to Larsa Pippen Tell-All Interview
Teresa Giudice Has a New Boyfriend After Joe Giudice Divorce
Larsa Pippen Blames Kanye West for Causing Rift With the Kardashians
Asked if any of the dramatic details reported about her split from Kwatinetz were accurate (he was still in love with an ex, etc.), Murphy told Cosmo, "Not one bit of it had any validity, aside from the fact that, yes, the engagement was indeed called off."
"After a breakup," she continued, "it takes a couple weeks for the fog to settle, but it's always a period of self-priority and growth. Life presents you with so many decisions. A lot of times, they're right in front of your face and they're really difficult, but we must make them. Unfortunately, sometimes relationships don't work out. It's just the way life goes. But hopefully, you learn from them."
"I'm still friends with all of my ex-boyfriends, except one," Murphy also said. "This particular breakup [with Kwatinetz] is like the next phase, as opposed to the end. Yes, the romantic part is over, but there's a whole other friendship side under development that needs a lot of water. The most important thing is preserving the friendship and making it grow."
A rumor that she had a cocaine problem wouldn't quit, either, and she reiterated to Jane magazine in 2005, "No, just for the record I have never tried it in my entire life, I've never even seen it, and I don't leave the house too much, except to go to work."
The veteran of films including 8 Mile, Girl, Interrupted and Riding in Cars With Boys, as well as the voice of Luanne Platter on Fox's King of the Hill since 1997, was also recording music and aspired to have her own production company, BAM (for Brittany Anne Murphy). In 2005 she co-starred in Sin City and provided the voice of Gloria, the lead female penguin, in the hit 2006 animated film Happy Feet.
While out promoting Sin City, the rumors had shifted from drugs to an eating disorder. "I'm the same size I was in Clueless; it's just that the weight in your face changes as you grow and get older," she said at the time. "This is my body. I'm proud of it I'm healthy."
In 2006, she and Macaluso amicably ended their eight-month engagement.
"Everything is going wonderful, thank you," Murphy told reporters backstage at the Teen Choice Awards that August. "I'm just living every moment, you know, enjoying my day."
Later that year, she met British writer-director-photographer Simon Monjack at a party—and, going without the public engagement announcement this time, up and married him at her home in L.A. in April 2007. They became constant companions.
They first stepped out as husband and wife at the Kentucky Derby that May, Murphy sporting a wedding band and the two engagement rings they'd bought at Neil Lane, not having been able decide between them.
If all the other rumors about Murphy had been par for the young-Hollywood course, the mill really started to churn after she got married. Suffice it to say, some people were concerned for the actress (and for her money).
First of all: who was this guy? 
"No one knows this, but I took Brittany's first photograph for a magazine. It was Jane magazine; Brittany was this big," Monjack, indicating that Murphy was on the short side, told a New York Post reporter at the Sundance Film Festival in 2008—a comment that resurfaced after she died via the Los Angeles Times' Ministry of Gossip blog, where the reporter was working in 2009. 
Monjack, who was almost eight years older than the actress, said that Murphy was "too young to touch" when he first met her, but "to make a long story short, I was very patient."
Asked about other rumors—did his visa expiring in February 2007 have anything to do with their whirlwind engagement, was he in dire financial straits, was he already father to a bunch of kids?—Monjack said, "We never addressed it [publicly], and I'm not going to now." 
As for their always-togetherness, he said, "We've created an environment that's conducive to making art and having fun and enjoying each other, and we can take that environment with us everywhere we go."
Monjack and Murphy really seemed to be in love, the reporter observed.
Murphy had said in a chat with her Riding in Cars With Boys co-star Drew Barrymore for Interview magazine for its January 2003 issue that she was learning the importance of "self-preservation."
"Over the past year I've discovered if you keep on giving and giving, you end up losing yourself," Murphy said. "I think that learning to give and receive is the trick. Perfect happiness is also a feeling, and the most amazing thing is that we were all born with the gift to make it happen in a heartbeat.
"Putting on certain music, reading something can make us feel a certain way; affirmations, letting ourselves breathe, enjoying our loved ones, and enjoying being in our own skin. I think the key to happiness is allowing ourselves to not feel bad or guilty for feeling it, and letting it be contagious. And to not be dependent on other people to create your own happiness."
But it did seem as if Murphy preferred being part of a couple, judging by the short gaps between committed relationships, including before she dated her most high-profile boyfriend.
In January 2003, she said in an AP interview that she "had a broken heart" when she met Kutcher on the set of Just Married, "but we just clicked and had a great time filming."
She revealed that she and Kutcher had started arguing during their first rehearsal together—a new experience for her—but once they made up, they became good buddies on set.
"Then I went away to do a film," Murphy continued, "he went away to do a film and it was about [two months ago] when we looked at each other and thought, 'OK, this is something…"'
And yes, they were making a lot of headlines, but, she added, "Just because people are paying more attention, I don't think you should change your behavior because that perhaps could put a larger strain on the relationship."
(In that same interview she never admitted to anything more than being close friends with Eminem, whom she was rumored to have dated while they shot 8 Mile in 2001.)
After marrying Monjack in 2007, Murphy shot a few more movies; the last one released in her lifetime was the indie noir thriller Across the Hall on Dec. 4, 2009. Something Wicked, which she shot in the spring of 2009, didn't make it out until 2014.
At what turned out to be Murphy's last public appearance on Dec. 3, at the opening of a pop-up store in L.A., she made a couple of haunting-in-hindsight comments in interviews on the red carpet.
She told Fox News' Pop Tarts, "I am a bit thinner now than what I would like to be." But just like every other time her weight came up, there was no indication on her part that anything was wrong.
"I was a ballerina for a long time," Murphy added. "I still take ballet lessons now—what it does to your body is incredible."
Then Access Hollywood asked about her plans for 2010, which was just around the corner.
"As far as having a New Year's resolution, I'd love to have a child next year," Murphy shared. "I've been very blessed to have a really great loving husband. I spend more time with my family than anyone else in the world."
She and Monjack and her mom, Sharon, all still lived in the former Britney Spears house.
There was a power outage in their neighborhood in the early morning hours of Dec. 20, 2009. Shortly after the power came back on, at around 3 a.m., Murphy went out on the balcony to get some air, Monjack later recalled on Larry King Live. She was gasping for breath, and he called Sharon to come upstairs.
When Sharon went to her daughter, Brittany said, according to Simon, "'Mom, I'm dying. I love you.'"
It was Sharon who was with her daughter when she collapsed in her master bathroom, which was decorated in soothing peach tones and where she often retreated to relax.
At around 7:30 a.m. Brittany told Sharon, "'Mommy, I really don't feel well.'" When she collapsed at 8 a.m., Sharon screamed for Simon and he at first tried to revive her with cold water in the shower while Sharon called 911, they later told The Hollywood Reporter. 
Paramedics attempted CPR and then rushed Murphy to L.A.'s Cedars-Sinai Medical Center, where she was pronounced dead at 10:04 a.m.
"The sudden loss of our beloved Brittany is a terrible tragedy," her family said in a statement. "She was our daughter, our wife, our love and a shining star. We ask you to respect our privacy at this time."
That was only the beginning of what would prove to be a bizarre saga, full of stranger-than-fiction twists (that indeed proved fodder for a 2014 Lifetime movie that Murphy's dad called "cheap").
As shock rippled through Hollywood and beyond, authorities set out to determine what happened to the barely 32-year-old actress. 
An autopsy was performed but the cause of death was deferred, as tends to be the case, pending the results of toxicology tests. Oddly, the death certificate issued by the county listed Murphy's father as "unknown," though he was known. He was Sharon's ex-husband, Angelo Bertolotti, and he didn't attend his daughter's funeral on Dec. 24.
The day before, he told E! News, "If I wanted to go, I would go, but I don't want to see her that way. She was flawless to me. She was a little bright child. I have only good memories about her. She's a memory to me now. To me, she's off making a movie somewhere."
Bertolotti said he was "very shocked" by his daughter's death. "I can't believe it really," he said. "It happened so fast; I'm just trying to figure it all out right now. I'm very upset by it."
Not surprisingly, every searchable financial and legal issue in Monjack's past was dredged up within days—but he didn't go into hiding. Instead, with Sharon Murphy's support, he was determined to speak on behalf of Brittany.
And so Monjack reached out to Access Hollywood the day after she died.
"My world was destroyed yesterday," he told the outlet. Murphy had been suffering from flu-like symptoms and had developed laryngitis, and had seen a doctor, but otherwise his wife seemed OK, he said.
"She had been tired at the end of the year, she made a couple movies," Monjack said.
Asked if there had been any bad influences in her life (including, it went without saying, him), Monjack replied, "I don't know why anyone would think that. She found love. We found love. Brittany didn't get to where Brittany was with anyone controlling her…Brittany was Brittany."
In January 2010, Monjack and Sharon Murphy sat down with Larry King.
"You want to know what broke Brittany Murphy's heart? Hollywood broke Brittany Murphy's heart," Monjack said on CNN's Larry King Live. Asked how they were holding up, he said, "I don't think I am. I don't think either of us are."
"You wake up in the morning and it's like a rebirth," Monjack said. "…Your dreams, be they good or bad, when you wake up and I reach out to touch or hold my wife and she isn't there."
He also continued to insist that Murphy didn't suffer from anorexia, a rumor that had plagued her for years, and she was not using illegal drugs.
On Feb. 25, 2010, Murphy's death was officially ruled an accident, caused by pneumonia, anemia and multiple drug intoxication. Her type of severe iron deficiency, the autopsy report explained, "leads to a weakened state of health and would increase her vulnerability to infection."
The substances found in her body included acetaminophen and hydrocodone, both found in the painkiller Vicodin; chlorpheniramine, the active ingredient in certain over-the-counter medications; and L-methamphetamine, a component of some inhalers, which sometimes are used to ease the symptoms of pneumonia.
"The possible adverse physiological effects of elevated levels of these medications cannot be discounted, especially in her weakened state," the report read.
Murphy's death was "accidental but preventable," Los Angeles County Assistant Chief Coroner Ed Winter stated at the time. "She had been sick for at least two weeks. Had they taken her to a doctor or a hospital, it would have been treatable."
Not exactly a satisfying conclusion, and it certainly wasn't closure for Murphy's loved ones, but to them, at least, it was vindication.
"Although Brittany's autopsy report was incredibly shocking and sad to the family, to me, Sharon and I both shed tears," Monjack told Radar Online. "We are vindicated in that we always said Brittany never did any kind of illegal substances and that the medication she was taking was the medication found in her system and we hope now that people will understand the legacy of Brittany Murphy and the incredible body of work of Brittany Murphy."
He added, "As the most maligned man in America, I hope people realize that they shouldn't believe anything they hear and read and I love my wife as much today as I did on the day I married her."
Also put to rest that February: the Brittany Murphy Foundation. Monjack had launched and then shuttered the effort after inquiring minds started to question its legitimacy and it was discovered that the IRS had no record of it, nor was it yet registered as a nonprofit.
A few months later Monjack was supposedly working to get the foundation running again when he died at the age of 40 on May 23, 2010, at the same West Hollywood home where he and Sharon continued to live after Murphy's death.
Weirdly, Murphy herself supposedly hadn't wanted to live there any longer. After four years, she felt the house was unlucky. Monjack told The Hollywood Reporter a month after she died that she had wanted to sell the place and move to New York. She wanted to start a family there, he said, and revive her career in the thriving indie film scene.
"She absolutely hated the Rising Glen [Road] house," Monjack said. "Every time we would drive up Sunset, Brit would say, 'Please, can we stay at the Beverly Hills Hotel?' I'd say, 'Honey, you've got to be realistic. We have our house, a 10,000-square-foot home. We're going to stay in it.'"
Monjack's publicist Roger Neal said that his client had looked fine when he last saw him two days prior, but that Monjack had a heart condition and was planning to have bypass surgery. "He was a man full of life and a man excited about the future," Neal said, adding that Sharon Murphy was "devastated."
"She's a very strong woman. I don't know how you handle something like that," Neal added. "She is resting. Sharon loved Simon as a son. They were a very close family."
Monjack was buried next to Murphy at Forest Lawn Memorial Park in Hollywood.
When initial autopsy findings were released in July 2010, his death, too, was attributed to pneumonia and anemia, "just like Brittany," Assistant Chief Coroner Ed Winter said. (Also, doctors said his heart was slightly enlarged, but that wasn't a factor.)
Conspiracy theorists ran amok.
Sharon Murphy issued a statement asking that people "stop the reckless innuendos that my daughter and son-in-law misused any kind of prescription medications."
Autopsy findings showed traces of medications in Monjack's system, but at no more than therapeutic levels and they were deemed unlikely to have contributed to his death. A final report issued in August 2010 pinned the cause of death squarely on community-acquired acute bronchopneumonia.
That summer was also when the theory that toxic mold had killed them picked up steam, after TMZ reported that the Los Angeles County Department of Public Health was investigating the possibility.
Ed Winter said that he had talked to Sharon, Monjack and their attorney about a potential mold problem during the investigation into Murphy's death. Sharon said she had "never been personally asked by the Coroner or anyone from the Health Department to come and inspect my home for mold." Winter said that wasn't true, while Roger Neal backed her up.
Neal said that the house had been inspected two months before Murphy died and the report said it was safe to inhabit.
Regardless, Winter said there were "no indicators" that mold caused the deaths, and Sharon called the flood of misinformation "absurd."
Yet in December 2011, Sharon Murphy filed a malpractice lawsuit against her former attorneys, alleging she was advised to accept a settlement from the builders of the home, whom she believed had been dishonest about potential defects in the house, earlier that year rather than go after the builders for wrongful death.
The results of an environmental review were never made public so it was never confirmed whether mold was actually found inside.
Sharon sold the house in July 2011 for $2.7 million. She eventually dropped her lawsuit in 2013.
She was hardly the only one who was reluctant to let the case rest in peace, however.
In January 2012, Brittany's father, Angelo Bertolotti, sued the L.A. County Department of Coroner over its findings, and requested to have samples from his daughter's remains tested by an independent lab for other toxins or heavy metals.
A judge dismissed the suit months later, but Bertolotti went on to commission an independent lab for further testing on strands of Brittany's hair, insisting that chronic arsenic poisoning could have been mistaken for anemia.
In 2013, Bertolotti claimed that the test results had come back showing traces of "heavy metals," including barium, which is consistent with substances such as rat poison.
The independent report, obtained by CNN, stated, "If we were to eliminate the possibility of a simultaneous accidental heavy metals exposure to the sample donor then the only logical explanation would be an exposure to these metals (toxins) administered by a third party perpetrator with likely criminal intent."
Cue the foul play theory all over again.
"It's very suspicious," Bertolotti told HLN that November. "I feel she was poisoned and there's no question about that. She was murdered."
Giving his expert opinion to CNN, Dr. Bruce Goldberger, the director of forensic medicine at the University of Florida and president of the American Board of Forensic Toxicology, called the report's conclusion "ridiculous" and the criminal intent accusation "a baseless allegation and outrageous statement to make based on a single hair test."
Goldberger said you couldn't determine if someone was poisoned by testing a single hair strand, and that the level of chemicals was consistent with hair dye use—and Murphy had, indeed, regularly changed hair colors. 
The L.A. County Coroner's office said there was no plan to re-investigate Murphy's death, that they stood by their conclusions and opinions.
Meanwhile, Sharon Murphy had had enough.
In a letter published by The Hollywood Reporter on Nov. 25, 2013, she said in no uncertain terms that her ex's theories and interference were not appreciated.
"I have no choice now but to come forward in the face of inexcusable efforts to smear my daughter's memory by a man who may be her biological father but was never a real father to her in her lifetime," Sharon wrote. "Angelo Bertolotti has relocated to California in his old age to claim he is here for Brittany, as he never was in life. He has made outrageous statements over the past few years, culminating in this latest madness: that my darling daughter was murdered. 
"His claims are based on the most flimsy of evidence and are more of an insult than an insight into what really happened, as I will explain to you shortly."
First, Sharon stated that Bertolotti popped into Brittany's life shortly before she made Clueless but after she was already a successful teen actress. She went on to shoot down any so-called evidence of poisoning the so-called lab had found.
"We will never know for sure," she concluded. "However, we do know the Los Angeles County Coroner did extensive tests and found that she died of natural causes. And now she is a real living angel in heaven."
Ashton Kutcher told ABC News a few months after Murphy died that there was no sense to be made of what happened, so he would just try to remember her as she was.
"I just celebrate who she was," the actor said. "She was like the person who walked in the room and she was always the first person to dance. You know when you go to a party and everybody is standing around, and the music is going—and you know sooner or later everyone is going to dance. She was always the first person to dance. And I just try to connect to that and celebrate who she was and how she was, and not make sense of it, 'cause there is no sense of making sense of it."
Kutcher said he hadn't really kept in touch with Murphy since their breakup but had seen her about two months before she died, as he had wanted her to play a role in a TV show his production company was making.
In November 2010, Winona Ryder told Total Film that she could no longer watch Girl, Interrupted, in which Murphy's character, Daisy, kills herself. "I was very close to her before she died," Ryder said.
"It was crazy," Eminem said about It's crazy because at one point we were very close and she was a really good person
In April 2014, Murphy's final movie, the supernatural thriller Something Wicked, was finally released, though obviously it's been her earlier work in the likes of Clueless, 8 Mile and Happy Feet, as well as the long-syndicated King of the Hill, that lives on in her stead.
That September, the widely panned The Brittany Murphy Story premiered on Lifetime, starring Amanda Fuller as the doomed actress, Twin Peaks star Sherilyn Fenn as mom Sharon and Eric Petersen as Simon.
"I am disgusted and outraged that Lifetime decided to produce such a trashy project, defiling the memory of my beautiful, talented daughter, Brittany Murphy," Bertolotti told the Examiner at the time. "Frankly, I am amazed at their audacity of calling it 'a true story,' without conducting any research or consulting with any members of the family.
"The Brittany Murphy Story is an affront to everything my daughter was in real life. It's hideous, unauthorized and completely untrue."
In 2015, the off-the-rails portion of the plot thickened when Jaime Pressly appeared on Hollywood Medium With Tyler Henry and he said he was connecting with someone whom Pressly concluded, based on what he said, had to be Murphy.
After she died, paparazzi asked Pressly at the airport if they had been friends, and she replied, "I was before she married him."
A source told People in 2009 after Murphy died, "Not many around her were fans of [Monjack]. She wanted to find someone to share her heart with so badly. They thought it was all a bit forced, but you couldn't help but see her joy and devotion. She really wanted it to work."
Henry told Pressly, "We have a younger woman who's stepping forward who feels like she passed away too soon, and when she's coming through, she's making my lungs hurt quite, quite a bit. Mentally this feels strange, physically this feels strange."
Nothing about it was not strange by then.
"She's blaming an outside influence," Henry continued, "and saying that she was in a very manipulative situation, where I actually feel like an outside person who is detrimental in influencing a lot of her actions or actions in certain areas. 
The case seemed finally destined to rest, but in 2016, with true crime and re-investigations all the rage, forensic pathologist Dr. Cyril Wecht (co-author of a book on the JonBenét Ramsey investigation and the doctor who performed a second autopsy on Anna Nicole Smith's son Daniel at her request) told E! News that, based on what the hair test uncovered in 2013, he would've reopened the Murphy case.
"I would have checked to see if the private lab results were valid and, if they could be corroborated and analyzed, whether there was exposure and where did the exposure come from," Wecht said. "You have two people—a husband and a wife—dying five months of each other. And, not engaging in any wild speculation, with two young people dying five months apart you've got to check it out, and I still don't know what happened."
Assistant Coroner Ed Winter reiterated to E! News at the time that they had since been apprised of the independent report, and the "only thing they found was heavy metals present, but I guess either our folks or doctor explained to them it was due to Brittany coloring her hair…It was determined it was from color.
"She wasn't poisoned, and we stand by the cause of death. She died from over-the-counter medicines, pneumonia and anemia."
However, to reopen the case, Winter said, "We would have to have direct evidence. In all honesty, it would take something like a confession. Something connecting somebody with it."
A re-investigation, which could include exhuming Murphy's body, could occur "if law enforcement contacted us. Or we can reopen the case if there is substantial evidence."
Sharon Murphy was unavailable for comment, but Roger Neal told E! News in March 2016 that Sharon had "checked out" of all the ongoing to-do over Brittany's death.
"Her whole world fell apart," Neal said. "I don't know how she did it. I felt so bad for her. She is very strong person I don't know how she kept from having a mental breakdown. I don't know how she put two sentences together. She endured a lot and then had to endure Simon's mom and dad of Brittany going in the press intimate she had something to with their deaths and had to endure all of that stuff and it was horrible. I don't think she ever had the proper time to grieve."
In May 2016, the property where Brittany and Simon lived and died went back on the market for $19.75 million, having been completely gutted and redone, the modern boxy structure with floor-to-ceiling walls of glass looking nothing like the traditional Mediterranean-style house that once stood there.
Bertolotti didn't want to give up on his quest for different answers, but he told Radar Online in February 2017 that he had "lost hope."
"My father has explored every avenue, but he's got to move on with his life," said Jeff Bertolotti, Angelo's son and Brittany's half-brother. "He's not a well man."
Angelo Bertolotti died on Jan. 22, 2019. Jeff wrote in a Facebook tribute, "He passed with my beautiful sister Pia at his bedside, Frank Sinatra in his ears and a quiet calm on his face. RIP Pop's, I'll miss your crazy insane ass, forever."
Sharon Murphy has remained out of the public eye.
"When I asked my mom to move to California, she sold everything and moved out here for me," Brittany told the Associated Press in 2003. "I was really grateful to have grown up in an environment that was conducive to creating and didn't stifle any of that. She always believed in me."
In what now can't help but come off as a haunting exchange, Murphy had said in late 2002, during her Q&A with Drew Barrymore for Interview, that if she were able to die and come back as anything, it would be a redwood tree. She didn't explain why, but its longevity is a possibility.
Asked how she would most like to die, the actress said, "Painlessly. I'd like to be very, very, very, very, very old. With all the technology we're inventing and what they're coming up with scientifically, people are having longer lifetimes. It's scary, but in the same sense it's also very exciting. So I would like to be happy and healthy, and live as long as possible."
Seven years later, she was gone.
(Originally published Nov. 11, 2018, at 4 a.m. PT)
Source: Read Full Article