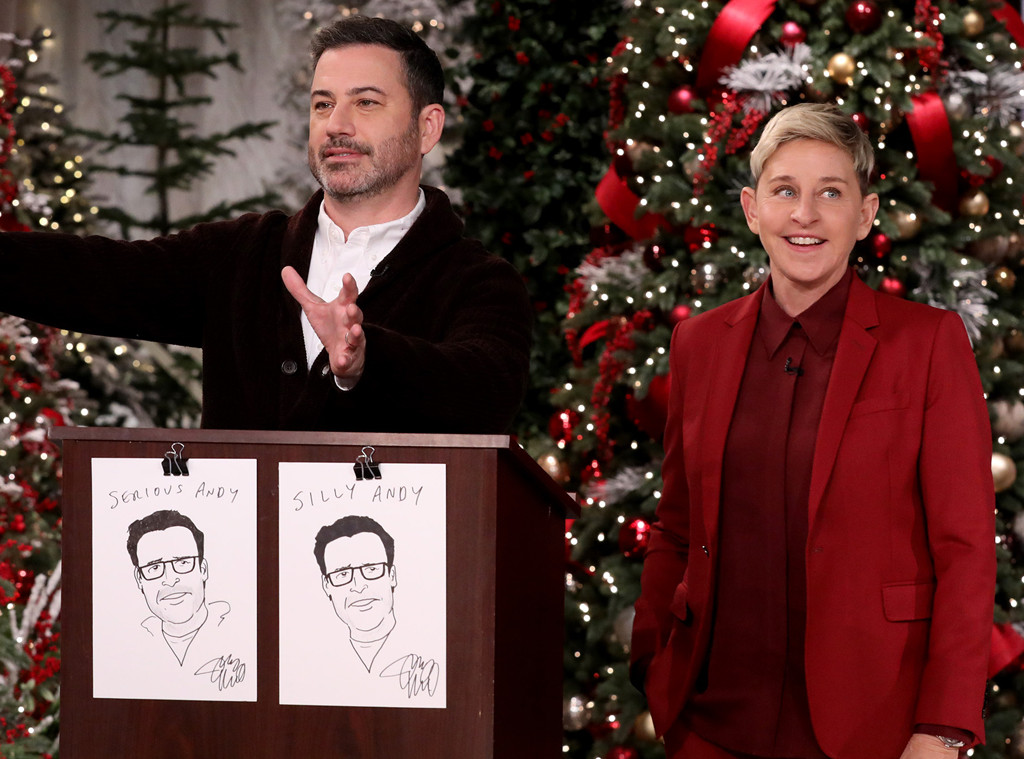 Michael Rozman/Warner Bros.
Jimmy Kimmelhas his Christmas shopping down to a science.
During an appearance on Tuesday's The Ellen DeGeneres Show, the Jimmy Kimmel Live! host shared how he keeps his holiday gift-giving organized via an extremely elaborate system.
When it comes to the shopping, Kimmel told Ellen DeGeneres, "I do it mostly myself. [Molly McNearney] is laregly uninvolved in my lunacy." Then the late-night host broke down his meticulously detailed organization system for the gifts that's sure to make any Type-A person burst with joy.
As he explained, "I have a 13-page document, single spaced. I have gifts from last year for each person, what I gave them. A single X means I've ordered the gift. Double X means the gift has arrived. Three X's means we've watched a porno together. No, three X's means the gift has now been wrapped and given to the person. I have everything color coded. I'm a crazy person, because it's the only way I can keep it all straight!"
Very impressed, DeGeneres responded, "Jimmy that's amazing!"
The star remained comically humble as he quipped, "I know it makes most people hate me, but that's just how I do it. I give out a lot of gifts, I have to."
One of the names on that 13-page list is probably Jennifer Aniston, with whom Kimmel spent Friendsgiving last week.
The Friends alum shared a cheeky photo of the enchiladas she made at Kimmel's request for the dinner, and the host explained the Instagram to DeGeneres on Tuesday.
Speaking of how Friendsgivings got started in the first place, the 52-year-old joked, "A terrible thing happened along the way. Someone decided to start serving all the same stuff at Friendsgiving that you eat on Thanksgiving, so you got turkey, stuffing, sweet potatoes, the whole thing. And then, the next night, you have turkey stuffing, sweet potatoes, the whole thing. And this upsets me. Now, Jen has Friendsgiving at her house, and we will traditionally go."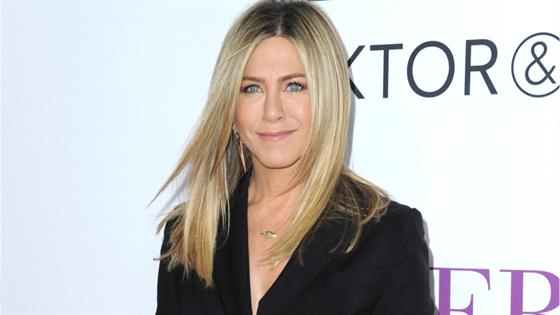 But the problem with Aniston's meal, he noted, is that it's the same one he makes for Thanksgiving the next day, so he requested that Aniston make Mexican food instead for her party.
As he revealed, "So, I said in, I thought, a nice way, to Jen, 'Maybe it would be a good idea if you served—I know you love Mexican food. Maybe Mexican food would be a nice thing for you to serve at Friendsgiving? She didn't take it that well. The result was Jen made me enchilads. And not just enchiladas, but f*@$ing enchiladas."
As fate would have it, though, the actress was the only one who was bitter about the enchiladas. "And I'm gonna tell you something," Kimmel shared. "Everyone wanted the enchiladas! I only got one enchilada because everyone wanted my enchiladas this Friendsgiving."
Maybe he can add a Mexican cookbook to his list of gifts to give this year.
E! News returns weekday mornings at the beginning of 2020!
Source: Read Full Article