Many fans are probably aware that Meghan, Duchess of Sussex, was a Hollywood actress for a long time before meeting Prince Harry. She famously played Rachel Zane on the hit show Suits from 2011 to 2018.
However, Meghan was not the first TV star to become a princess. A few years before she joined the British royal family, there was another princess whose past involved being on television. This royal is Princess Sofia of Sweden, who married Prince Carl-Philip of Sweden in 2015.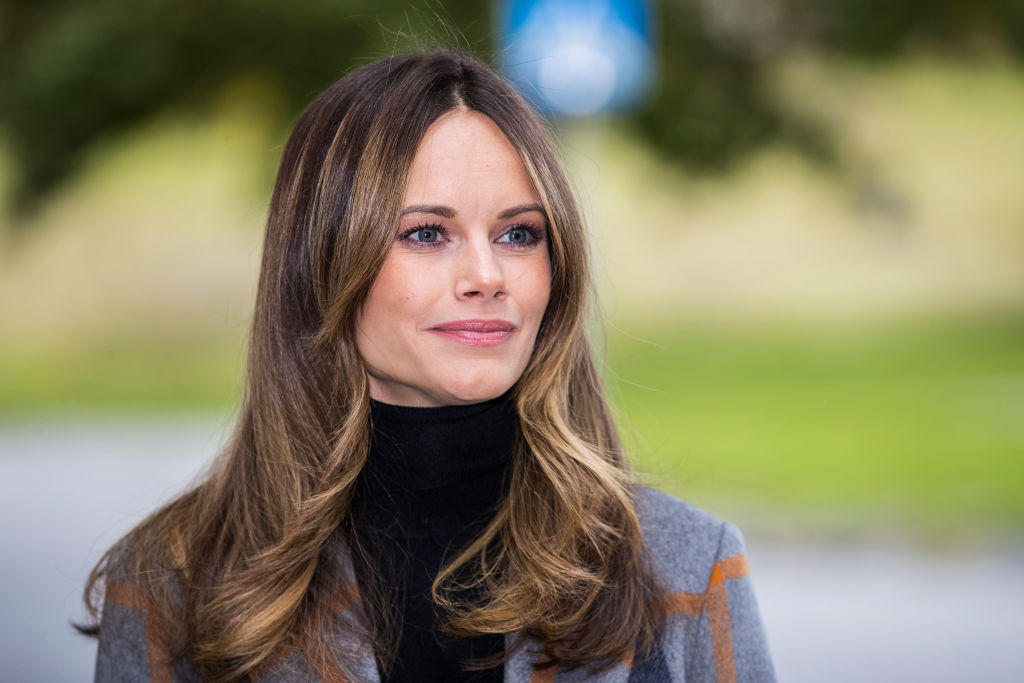 Princess Sofia of Sweden was areality TV contestant
Before she became royalty, Princess Sofia was known as Sofia Hellqvist. She was born on December 6, 1984, to a middle-class family in Sweden.
In 2005, Sofia became known to the public when she appearedon the Swedish version of the reality show ParadiseHotel. Viewers watched as Sofia and the other contestants lived in a luxuryresort together and competed to get through as many elimination rounds aspossible. Sofia eventually made it to the finals.
Aside from being a reality TV star, Sofia also worked as a glamour model. Her photos have appeared in the men's magazine Slitz.
Princess Sofia of Swedenattracted a lot of criticism before her marriage to Prince Carl Philip
RELATED: You Probably Didn't Know These Celebrities Dated Royals
In 2010, it was announced that Prince Carl Philip, the onlyson of Sweden's reigning king, was in a relationship with Sofia. The couplereportedly met through mutual friends.
Sofia's past attracted raised a lot of eyebrows with royalwatchers both in Sweden and abroad. Not only was she a reality star and glamourmodel, but Sofia also had several tattoos and piercings, which did not matchwith the image of those who traditionally married into the royal family.
In 2015, Sofia said in a documentary about her previous jobs: "It was ten years ago, I've gotten on with my life since then. I don't regret anything. All these experiences have made me the person I am. I wouldn't have made those choices today."
Sofia and Carl Philip ended up getting married in 2015. They currently have two children: Prince Alexander (b. 2016) and Prince Gabriel (b. 2017).
Princess Sofia of Sweden is now knownfor her extensive charity work
RELATED: Three Ways the Royal Family of Monaco Is Cooler Than the British Royal Family
From the beginning, Sofia has proven herself to be worthy ofher princess title. Like Meghan, she was already involved in charity work longbefore she became a royal.
In 2010, Sofia co-founded the organization Project Playground, which helpsunderprivileged kids in several African countries. The organization's websitestates: "Project Playground takes down playgrounds in the U.S. destined for thelandfill though they still have many years of play left in them. Then werefurbish and replant those playgrounds in impoverished communities throughoutthe developing world."
Since April 2020, Sofia has also been volunteering at Sophiahemmet Hospital in Stockholm to support doctors and nurses as they battle the current coronavirus (COVID-19) pandemic.
Althoughthere were skeptics who doubted Sofia's ability to fit into the royal family,her dedication to her country and her extensive charity work have made herquite popular among the Swedish public today.
Source: Read Full Article