Reality star Lisa Vanderpump took to Twitter on Saturday to put to rest rampant speculation about how long she's known about the "Vanderpump Rules" affair scandal that saw Tom Sandoval cheat on long-time girlfriend Ariana Madix with her best friend, and fellow cast-mate, Raquel Leviss.
As the "Scandoval" continue to rock the nation amid the ongoing "Vanderpump Rules" reunion specials (Part 2 comes this Wednesday), Lisa Vanderpump is setting the record straight about what she knew and when.
Her name may be on the show that suddenly found itself the most talked about reality show on television after its latest cheating scandal rocked the cast. This time, it was Tom Sandoval who cheated on long-time girlfriend Ariana Madix.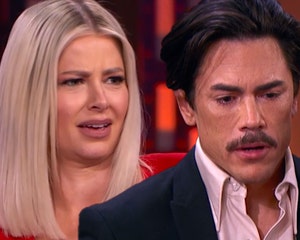 Vanderpump Rules Reunion: Every Bombshell Moment from Part One, Tom and Ariana Sit-Downs
Making the story even worse was the fact he cheated on her with their co-star, and Ariana's best friend, Raquel Leviss. The layers of betrayal enraptured the nation, as did the fact it was revealed after Season 10 had finished filming, causing Bravo to rush back into production.
The revelation of a months-long affair re-contextualized the entirety of the just-finished season in harrowing and disturbing ways, as Tom was seen flirting with Raquel behind Ariana's back, and most disturbingly, Raquel offering advice to Ariana when the latter discussed intimacy issues with Tom.
After the scandal broke, one of the big questions for Ariana and her allies on the cast was who knew what and when, with all eyes on Sandoval's best friend and business partner Tom Schwartz. During the first part of the reunion, that timeline got muddied as Schwartz accidentally revealed he'd known longer than he'd previously admitted.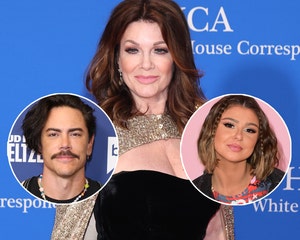 Lisa Vanderpump Says She Hasn't Had 'Any Contact' with Raquel Leviss
As Vanderpump was a little defensive of Sandoval, and she's also in business with the Toms, fans began to wonder just when she found out about the cheating scandal, and perhaps how long she's known about it.
On Saturday, the reality star shut down the rumors by setting the record straight. Jumping on Twitter, she wrote, "Ok ..no I didn't know…until a minute before you all did…I wish I would've tho."
She followed it up with a second tweet to quickly add, "I know the revelation …but it ain't that." Here, she's referring to reunion teasers promising a shocking revelation so mind-blowing, production isn't even sure the cast will want to continue after the reveal.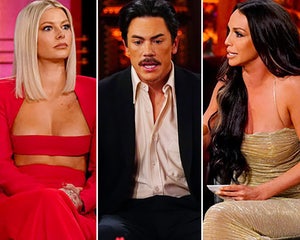 Ariana Madix Responds to 'Open' Relationship Theory That Has Sandoval Flirting with Raquel Last April
To calm down the marketing hyperbole a bit, Madix spoke on "Call Her Daddy" about it, saying she wasn't even sure what they were referring to with all that hype machine.
She has an idea, but she said what she thinks it is isn't anything the cast would walk over. She also said that unless they were in danger, she couldn't imagine anything so big they'd walk.
You can check out highlights from Ariana's first long-form interview since the "Scandoval" broke below, and come back Wednesday for Part 2 to see if the "revelation" happens (our bet is it'll be in Part 3).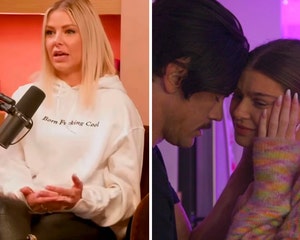 Ariana Madix Reacts to Tom & Raquel's 'I Love You' Scene, Suicide Claims from Vanderpump Rules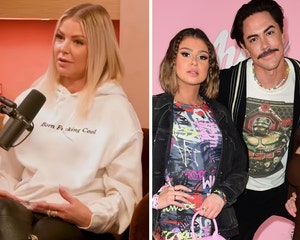 Ariana Madix Spills on Tom Sandoval's Other Alleged Affairs, Raquel FaceTime Sex Video & Billie Lee Rumors
Source: Read Full Article