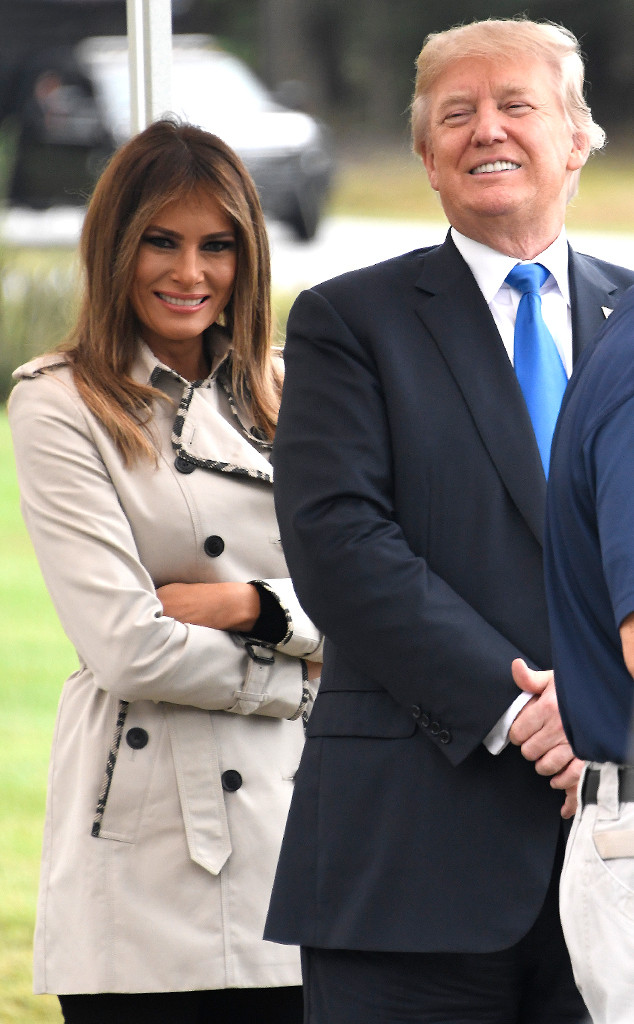 Ron Sachs – Pool/Getty Images
Melania Trump, you look a little different…
The First Lady recently debuted newly dyed blond hair, her brightest shade yet, as seen in an interview on Fox News' Hannity on Wednesday aboard the USS George H.W. Bush., where she met with U.S. troops.
Naturally, the Internet had lots of opinions about Melania's hair, which was previously chestnut brown with blond highlights and now somewhat resembles her husband President Donald Trump's own dyed blond hair.
"Looks like #Melania #Trump grabbed #Donald's bottle of hair dye," wrote user @madamyez.
"Note to Melania: Never use Trump's hair & makeup guy," wrote user @susiemcdonnell.
"Trump made Melania dye her hair so she looks more like Ivanka Trump," tweeted user @azelwomble, referring to Trump's daughter, a White House adviser, who also dyes her hair blond.
Others were way harsher, Tai.
"She is trying to look more like [email protected] It's not working for her. SAD," tweeted user @AnastasiaBhause.
"Melania now looks like the pretty popular girl from high school who now lives in a trailer park with out of shape, out of work boyfriend named Gus," wrote user @TheSarcasmShow.
"If @FLOTUS has taught us one thing, it's ALWAYS be nice to your hair stylist," joked user @vivalakitch.
While the online response to Melania's new look was overwhelmingly negative, there were some positive comments
"@FLOTUS I love the new color on your hair it brightened your beautiful face," tweeted user @suzifly1. "You looked gorgeous today when speaking with the troops. Thank you for being our first lady."
"Lovely women," Linda Vesuvio- Lisa wrote on Fox News' Facebook page. "Not to sound shallow but i love her hair color."
Source: Read Full Article