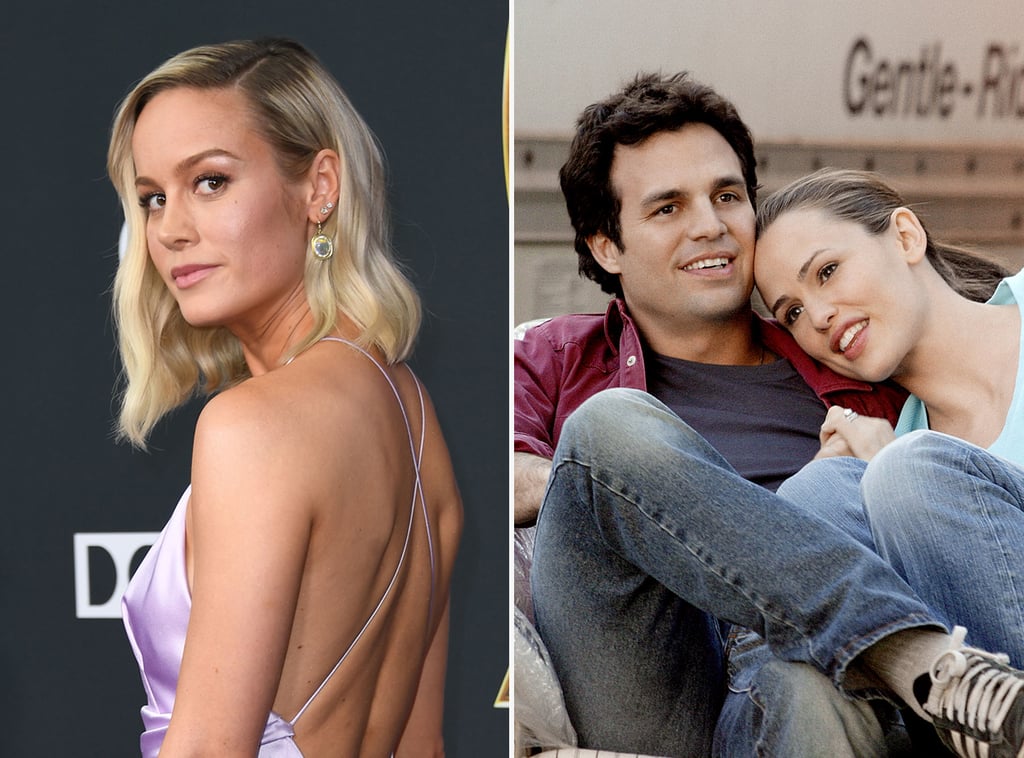 On the 15th Anniversary of 13 Going on 30, Some Fans Are Just Realizing This Crazy Casting Fact

Believe it or not, it's the 15th anniversary of 13 Going on 30, which was released on April 23, 2004. If you watch it for the 200th time (as one should), you might notice something you hadn't before: Brie Larson is in it. She was one of the Six Chicks — yes, the mean girls with the side ponies — led by Judy Greer, aka "Tom-Tom." There's a chance you already knew that, but someone who didn't is Larson's current costar, Mark Ruffalo, who, of course, is 13 Going on 30's main star besides Jennifer Garner. Because Larson had a smaller role, the two never worked together directly on the movie, and Ruffalo just learned about the connection while on the red carpet premiere of the pair's new movie, Avengers: Endgame.
Pretty crazy, huh? Before Larson was an Oscar-nominated actress with leading roles in Room and as Captain Marvel, she was in smaller movies including Sleepover and Hoot. Larson reflected on her time filming 13 Going on 30, telling Entertainment Tonight, "It was the moment when I realized I really wanted to direct." In honor of the movie's anniversary, Jennifer Garner also posted a really sweet tribute honoring the film and the cast. Ahead, jog your memory and see the moment Ruffalo realized he and Larson were in the same iconic rom-com.
Source: Read Full Article