Archie Harrison is barely three months old and already Prince Harry and Meghan Markle are receiving a ton of criticism over how he's being raised. The British public is used to a certain degree of access to royal babies — as taxpayers, they're essentially funding the royal family's lifestyle, like when they paid millions for the Duke and Duchess of Sussex to remodel their lavish home at Frogmore Cottage.
We don't have the equivalent in the United States, but on the other side of the pond, people have certain expectations for royals.
That's why there was such a fuss made when Meghan Marklewanted to keep Archie's birth details secret. And when she and Prince Harrywaited to release photos of the newborn, when they had a private baptism, and afew times since that they haven'tbeen forthcoming with news of the nation's favorite newborn.
What's going to happen next for Archie Harrison? Apparently, it's not exactly what the couple wants.
A royal expert said Prince Harry and Meghan Markle will keepclashing with the media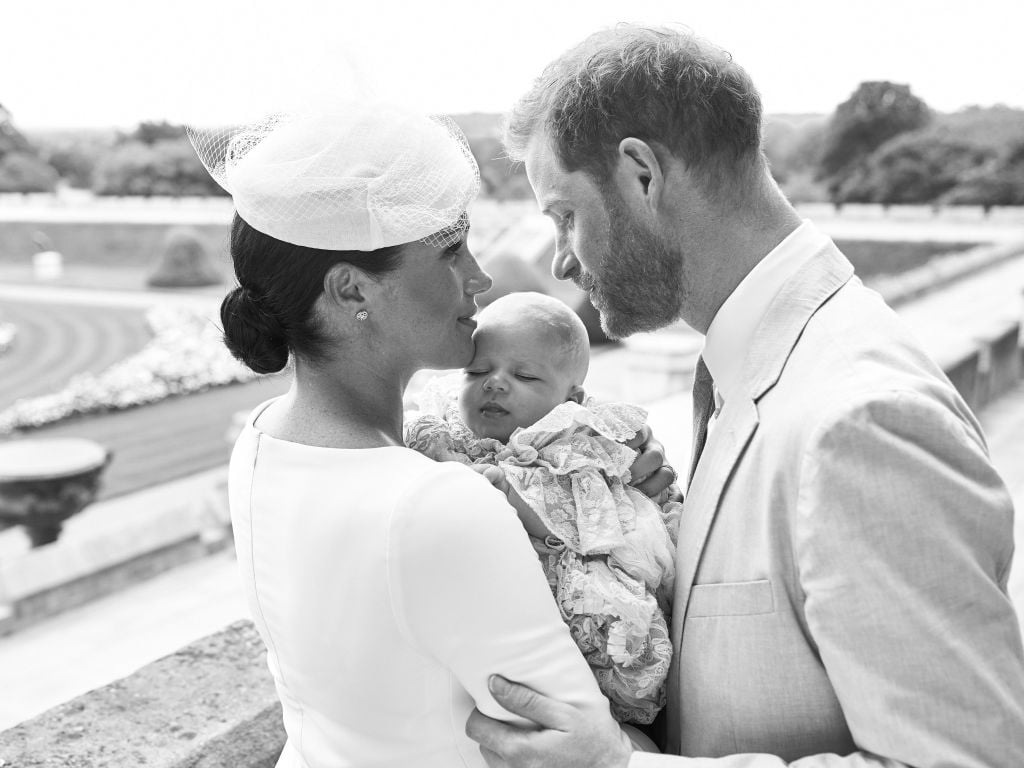 Part of the issue with how much to reveal of their preciouschild stems from Meghan Markle, who may be an actress accustomed to cameras butisn't used to the insane scrutiny of royal life. However, for all those whowould blame Markle for changing Prince Harry for the worse, it's important toremember that he's always had a difficultrelationship with paparazzi. Especially since he blames them for killinghis mother.
Royal expert Richard Fitzwilliams recently wenton record saying that the Duke and Duchess of Sussex will have animpossible time giving their son Archie Harrison a normal upbringing. He saidit will always be a "problem" keeping him out of the spotlight.
"It's a real goldfish bowl. Any member of the Royal Familyexpects global interest," Fitzwilliams told Express. "…It is the world's mosthigh profile Royal Family, the interest is nothing short of phenomenal, andalways will be."
Archie can't be a private citizen, at least not how they want
Royal fans can already tell that Prince Harry and Meghan Markle want to give their son a normal life to the extent that they can. But in order to do that, they're angering and alienating their fans, who they also hope will support the charitable causes they're advocating for. It seems like an impossible balance to strike.
Fitzwilliams explained: "This is the problem regarding Archie, so to speak, as a 'private citizen', obviously, he must be given the chance, as William and Harry had, and those were in the days of the paparazzi – as George, Charlotte, and Louis, the same sort of arrangements, that for some access, and we had wonderful photos at the polo, for example, you get privacy. That is absolutely essential."
Archie's future is uncertain
It's only been a few months since the Duke and Duchess of Sussexhad their baby and understandably, their desire to protect him is strong. Butover time, they may loosen their grip on control and allow Archie to fulfillhis destiny in the royal family.
"Thereis no question I think in the future Archie will be wonderfully placed himselfto be someone who has a tremendous amount to give in the charitable field,"Fitzwilliams said. "Obviously we don't know what he will be doing, and we don'tknow what their plans for him are. Also, there is a lot we still have to learn,as far as patronages are concerned and so far as trips abroad are concerned."
If he's anything like his parents, his chances of impacting theworld for the positive are quite good. It'll be interesting to see how this allplays out over time.
Source: Read Full Article