Ever since their engagement in July, I've been trying to put my childhood dreams of being a future Mrs. Jonas aside so as to support Nick and Priyanka's nuptials. Now that the time has come, I'm basically regarding this as the third royal wedding of the year: first, there was Meghan Markle and Prince Harry, next came Princess Eugenie and Jack Brooksbank, and now these two, and I plan to obsess over every detail just as meticulously as I did for the aforementioned couples. That means the ceremony (or ceremonies), the reception, and most importantly, Priyanka Chopra's wedding dress.
Chopra has graced hundreds of red carpets and lavish Hollywood events in her day, so it's no secret that she's not only beautiful, but that she can rock a great dress. I often wonder how celebrities ever feel content with their wedding gowns after already having worn so many stunning creations, but I guess they're able to narrow down the perfect gown after trying out so many silhouettes over the years. I can only assume that was the case for Chopra, because she totally nailed the dress she wore to her Western ceremony — the Ralph Lauren gown was classic, sophisticated, and just so her.
Part of me hoped I'd see Chopra rocking all white:
Then again, she looks so radiant in her traditional attire:
But the dress she ended up wearing—a stunning long sleeve gown featuring hand embroidery, a scalloped neckline, and pearlescent buttons—was beyond anything I could have ever imagined. Its sheerness gave it an ethereal, almost floating quality, and the 75-foot veil that cascaded down its back only added to its gorgeous allure. The Ralph Lauren look was perfect for her Western ceremony, which took place on Saturday, and for the Hindu ceremony, which occurred on Sunday, both Chopra and Jonas stunned in traditional Indian attire by Indian designer Sabyasachi.
To be honest, when we all first started speculating about who would design Chopra's dress, I had my fingers crossed for Ralph Lauren. After all, it was Lauren that invited the duo to the Met Gala together in 2017! But I was also wondering if Chopra would wear some sort of traditional Indian wedding garb down the aisle instead of a designer gown — and after learning that there would be two ceremonies, a traditional Indian wedding and a Christian service, I had my heart set on two totally different, equally stunning looks. It really wasn't until Vogue reported that Jonas would be clad in a turban, accessorized with a sword, and riding into the ceremony on a horse that I understood how major this wedding would be. I mean, my thirteen-year-old self never imagined my future Jonas wedding to look anything like his real-life wedding; I was sure he'd wear a classic tux as we slow-danced to "When You Look Me In The Eyes." For the Western ceremony, Jonas did opt for a classic tuxedo by Ralph Lauren Purple Label, so my dreams came true after all.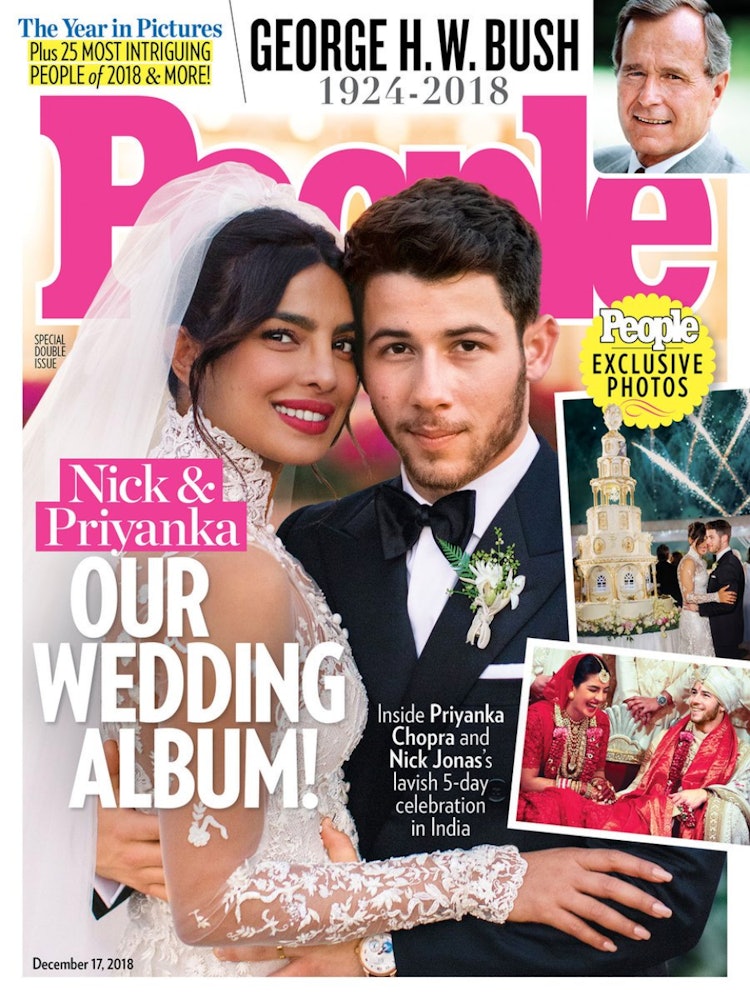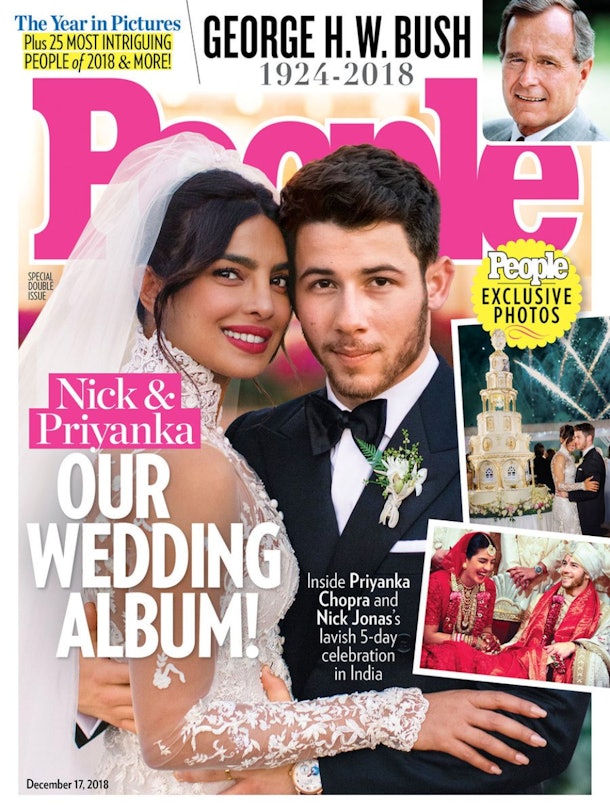 Only a stylish duo like Chopra and Jonas — err, I mean, Mr. & Mrs. Jonas, now! — could rock two different wedding-day looks and pull off both looking absolutely flawless.
Source: Read Full Article