We all love the convenience of takeout because getting dinner delivered right to your door can be the ultimate lifesaver.
Interested in
4th of July?
But it's easier than you might think to recreate your favorite takeout dishes at home yourself. Plus, it can be cheaper and healthier.
For our "Takeout Fakeout" series, "Good Morning America" enlisted celebrity chefs to take the most popular dishes, according to food delivery apps, and turn these meals into recipes you can recreate in your own kitchen.
Food Network chef, sandwich king and host of "The Kitchen" Jeff Mauro took on pulled pork and buttermilk fried chicken, two of the top 10 dishes ordered this summer on Seamless, a popular food delivery app.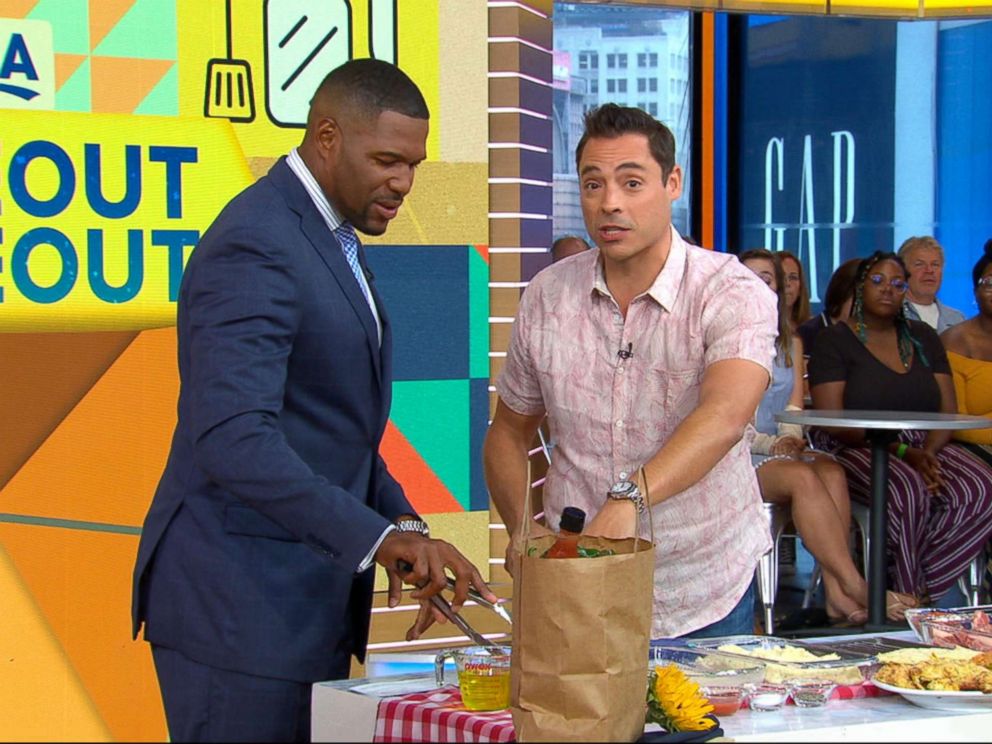 Mauro shared some simple swaps to make these wildly popular favorites a little bit healthier — like using grilled chicken and lots of fresh herbs to amp up the flavors.
Get the full recipes below.
Super quick BBQ pulled pork recipe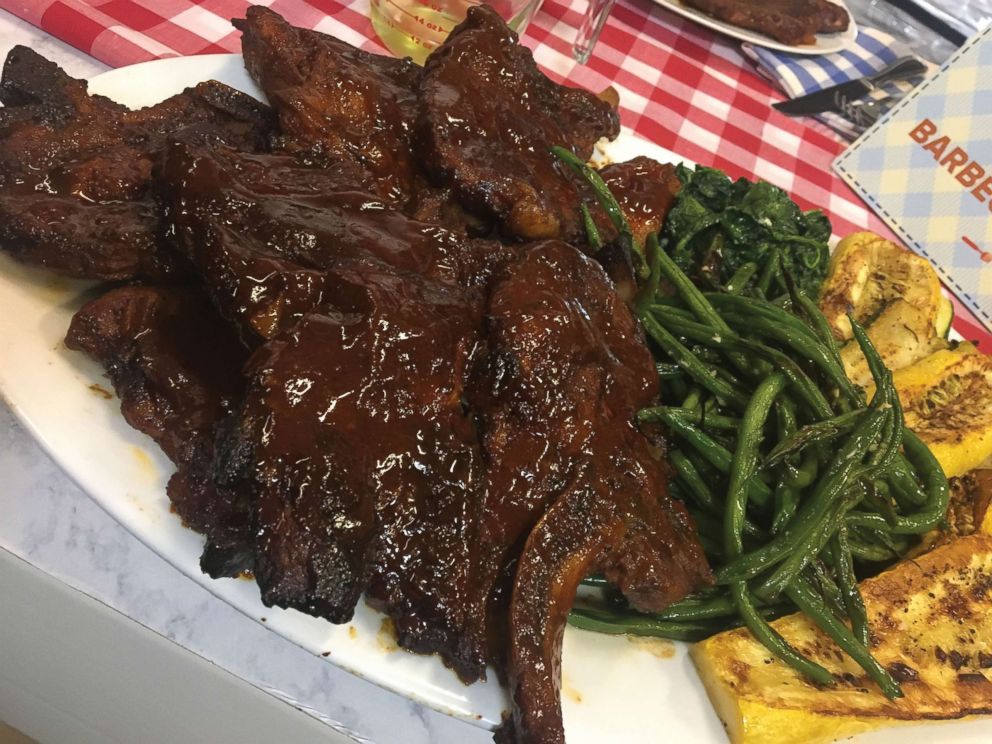 Pro tip:
Use blade cut pork chops instead of pork shoulder to minimize cooking time. Rub in the BBQ rub and braise the pork in the oven with diced bacon for added hints of smoke and pair it with a favorite smoky BBQ sauce. Braise until fork tender, then shred and serve on a roll with easy bagged slaw. "You'll be done in one and a half hours instead of 14 hours!"
To give this dish a healthy alternative serve the pulled pork on a bed of grilled vegetables rather than on a roll. Zucchini, summer squash, green beans and fresh spinach are all great base options here.
Recreate this BBQ pulled pork with the full recipe here.
Pickled brined buttermilk fried chicken with maple hot butter recipe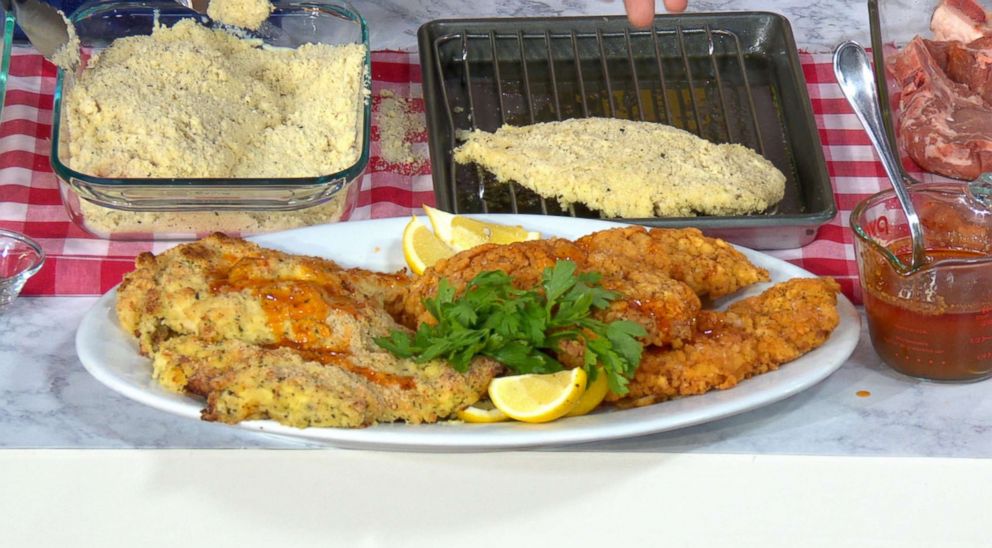 Pro tip:
Pounding boneless, skinless chicken breasts cuts down on both prep and cook time tremendously. It's also way easier to cook than quartered chicken, according to Mauro. "A lot less mess and more even cooking without the need for three quarts of oil; what you are left with is a succulent, buttermilk-brined piece of golden crispy chicken."
If you're looking to make this dish healthier coat the chicken breast in seasoned almond flour rather than white flour and bake it on a wire rack at 350 degrees for about 20 minutes. Not only is this gluten and grain free but it's also packed with additional protein.
Make a batch of this flavorful southern favorite in your kitchen with his full recipe here.
Source: Read Full Article