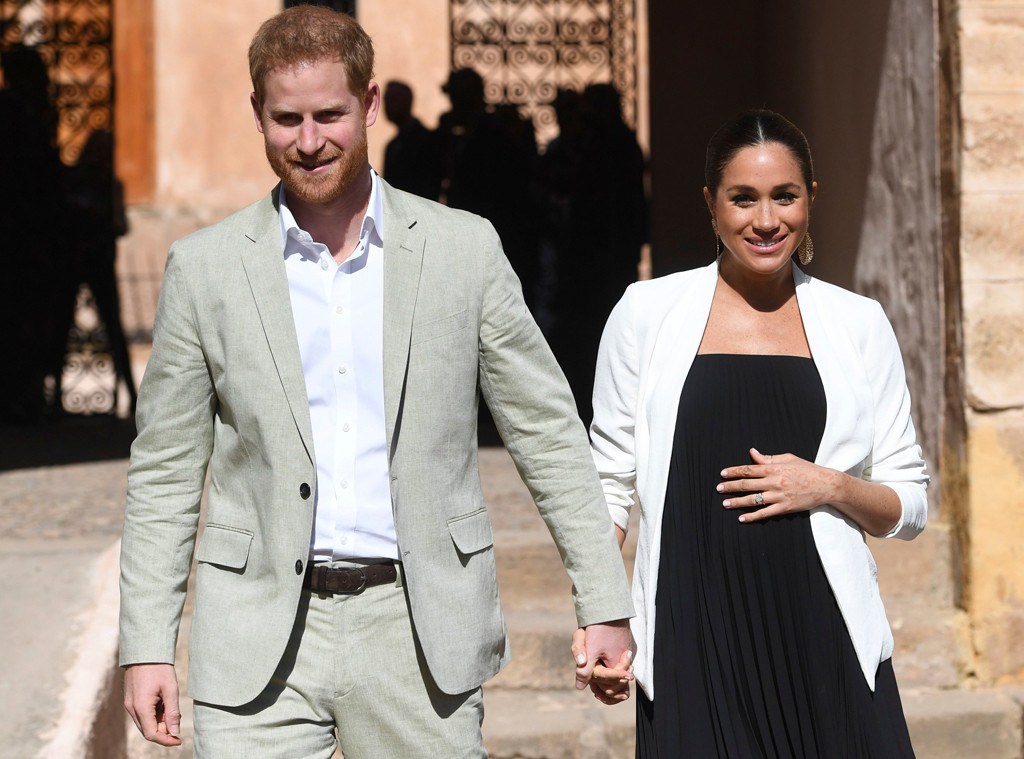 Facundo Arrizabalaga/AP/REX/Shutterstock
Most members of the royal family have at least three names these days, so even if someone's preferred name doesn't win first place, it doesn't have to be abandoned entirely.
Prince Charles (or Charles Philip Arthur George) wanted his firstborn son to be named Arthur—as in the medieval hero King Arthur of storybook legend, as well as one of his grandfather King George VI's (Albert Frederick Arthur George) multitude of names, not to mention one of his own.
But Princess Diana thought Arthur a bit stodgy and favored William, also a kingly name but from only 150 years beforehand, and the Princess of Wales got her way. The couple compromised with William Arthur Philip Louis. And, Buckingham Palace instructed, William should never be shortened to Will, Willie or Bill.
Oops. The same probably went for Wills, too.
After the fact, Charles—who also had a cousin Prince William who had been killed in a plane crash at 30 in 1972—said that they picked William "because it is not a name that now exists in the immediate family." Meanwhile, should Prince William choose to hang onto his first name when he ascends the throne, he'll be King William V.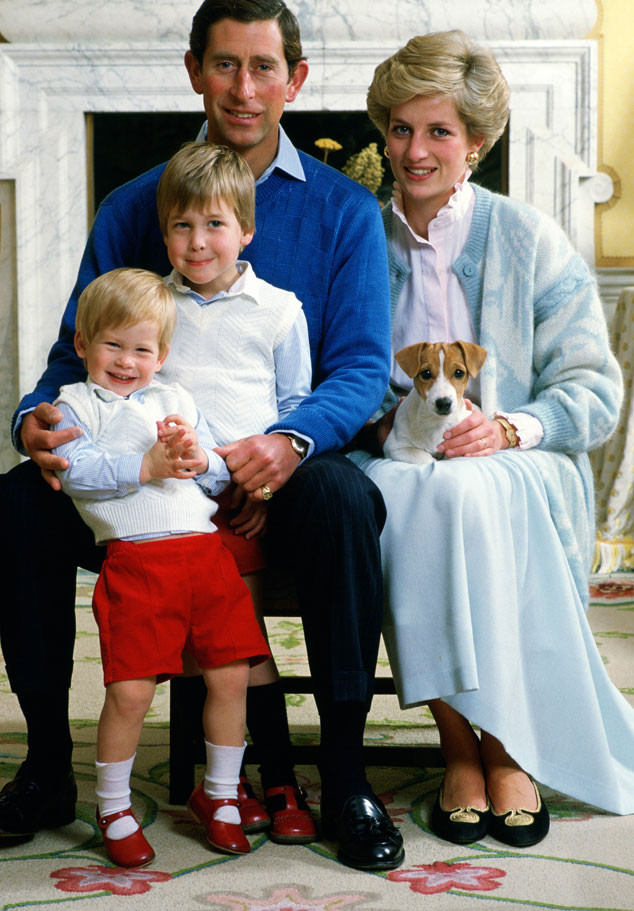 Tim Graham/Getty Images
In 1984, Charles wanted the name Albert for a second son, after his paternal grandfather, but Diana found that to be too old-sounding, too. So Henry Charles Albert David it was—lest we forget that Prince Harry is just a nickname, albeit one that was officially announced as the name people should use after his christening. Charles once said that they only called him Henry when he had been "very, very naughty."
In tapes given to biographer Andrew Morton, talking about her husband's preference for Arthur and Albert, Diana recalled saying, "'No thank you.' There weren't fights over it. It was just a fait accompli."
Not yet a fait accompli—at least for the rest of the world—is the name Prince Harry and Meghan Markle are planning to give to their baby, though speculation is so great that people are trying to figure it out themselves by hand-typing Royal Website URLs (as in the active "https://www.royal.uk/prince-george") using different name combinations. That will get you nowhere, the palace assured on Tuesday.
Ultimately, everyone's just going to have to wait to see just how traditional, or how different, the Duke and Duchess of Sussex plan to go.
Occasionally someone close to the queen on the family tree steps outside the royal box—Princess Anne's daughter Zara, which means "princess" in Russian, easily has the most exotic-sounding name, along with no title. But if it seems as though for the most part there's a relatively small list of names in rotation for all of these people, and that they're from the same pool of names that the royals have been fishing in for generations…
That's because that is exactly what's happening.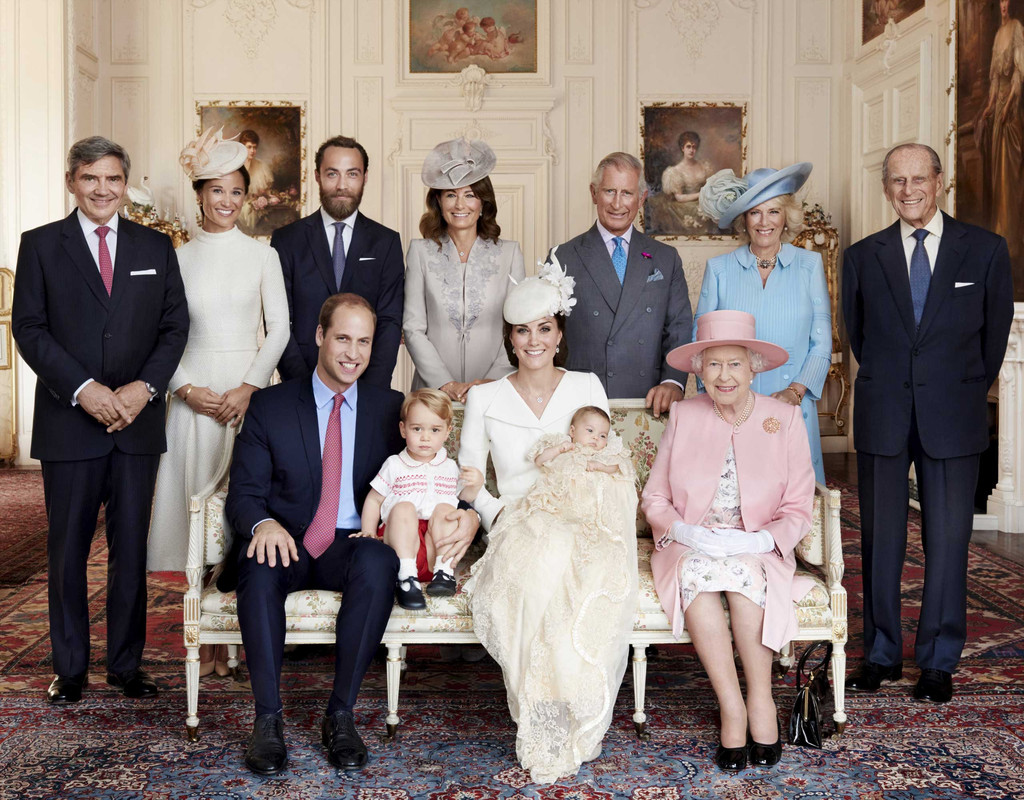 © Mario Testino / Art Partner
George, Louis, Arthur, Charles, Philip, Elizabeth, Anne, Edward, Henry, James, Victoria and Mary have made up the bulk of the royal family's lengthy names for centuries. Even when an outlier seemed to appear in the 20th century—Alexandra, Christian, Richard, Eugenie—chances are it, or the opposite-sex version, showed up somewhere first in a previous generation.
For instance, Alexandra is one of Queen Elizabeth II's names—Elizabeth Alexandra Mary—and was said to be a personal favorite of Kate Middleton's, so Prince Georgeended up George Alexander Louis. Princess Eugenie and sister Princess Beatrice have less common names among the royals, but they're very British names, and both come from Queen Victoria's lineage, daughter Princess Beatrice and her daughter Victoria Eugenie. (Queen Victoria's name was actually the Russian-inspired Alexandrina Victoria, which evolved into Alexandra/Alexander down the line.)
Meanwhile, 1-year-old Prince Louis, full name Louis Arthur Charles, may sound like a very French name, but the thinking there is that Prince Charles, in adding Louis to William's name in 1982, was honoring his beloved great uncle Louis Francis Albert Victor Nicholas Mountbatten—or Dickie Mountbatten, as he was also known to his admiring nephew Prince Philip. Mountbatten was assassinated by an IRA bomb in 1979. Prince William, in turn, kept it going in George's name and then went full-on when his third child was born.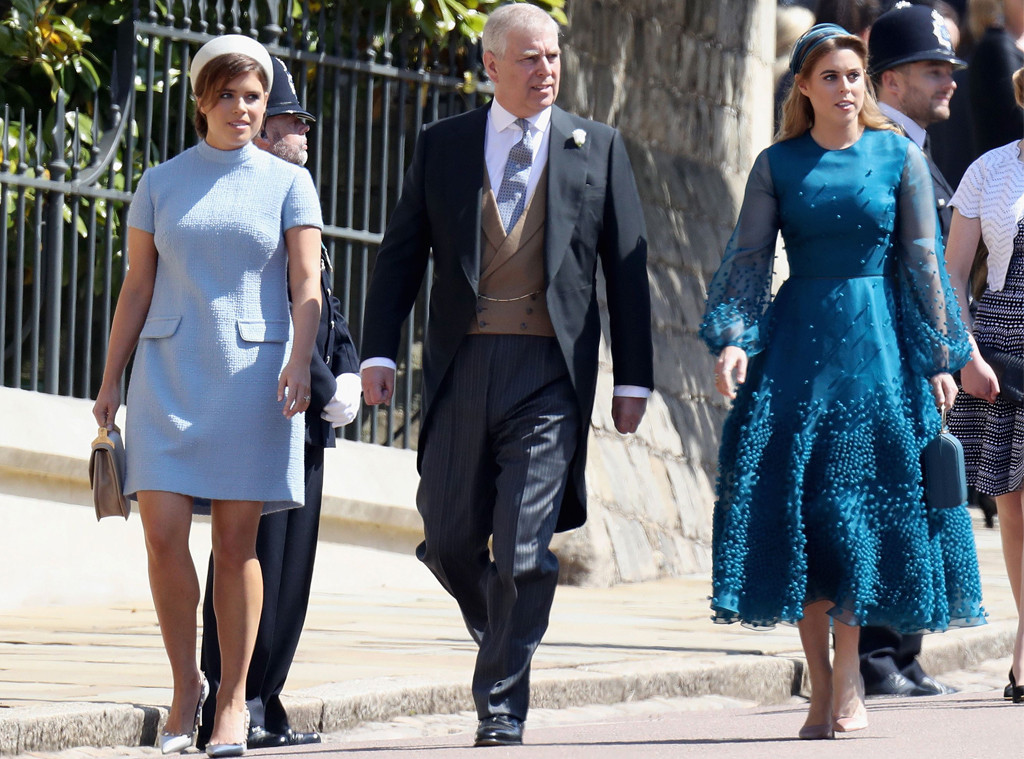 CHRIS JACKSON/AFP/Getty Images
Meanwhile, Beatrice and Eugenie's father, Prince Andrew (or Andrew Albert Christian Edward), was named after Prince Philip's father, also Prince Andrew (of Greece and Denmark).
A name has been known to make its debut as a nod to a trend, such as Theo in James Alexander Philip Theo Mountbatten-Windsor, son of Prince Edward and Sophie, Countess of Wessex, but that's not the norm.
Then there was the Duke of Windsor, the queen's uncle and for a short time King Edward VIII, who was given all the names: Edward Albert Christian George Andrew Patrick David.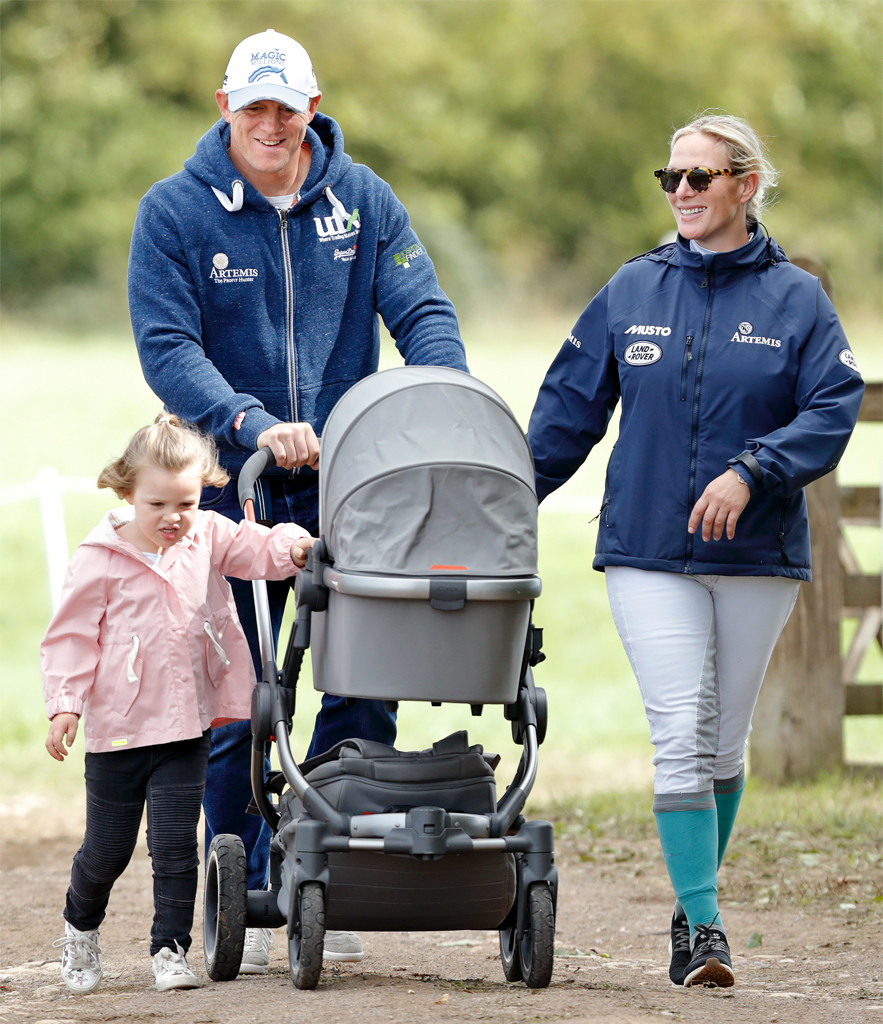 Max Mumby/Indigo/Getty Images
Grace is also in the running at 12-to-1, used so far by Zara Tindall in naming her daughter Mia Grace, "mia" meaning "mine" in Spanish or Italian and, as derived from the Slavic "Mila," "dear" or "darling." (They brought tradition halfway back home with baby No. 2, daughter Lena Elizabeth.) Tied at the same odds as Grace is Alice, which was Prince Philip's mother's name. Princess Anne's full name is Anne Elizabeth Alice Louise, and Prince Edward's daughter, Lady Louise, is Louise Alice Elizabeth Mary.
Zara's brother, Peter Phillips, also took the opportunity of not having a title to venture outside the realm for baby names: He and wife Autumn Phillips, who is Canadian, named their daughters Savannah and Isla.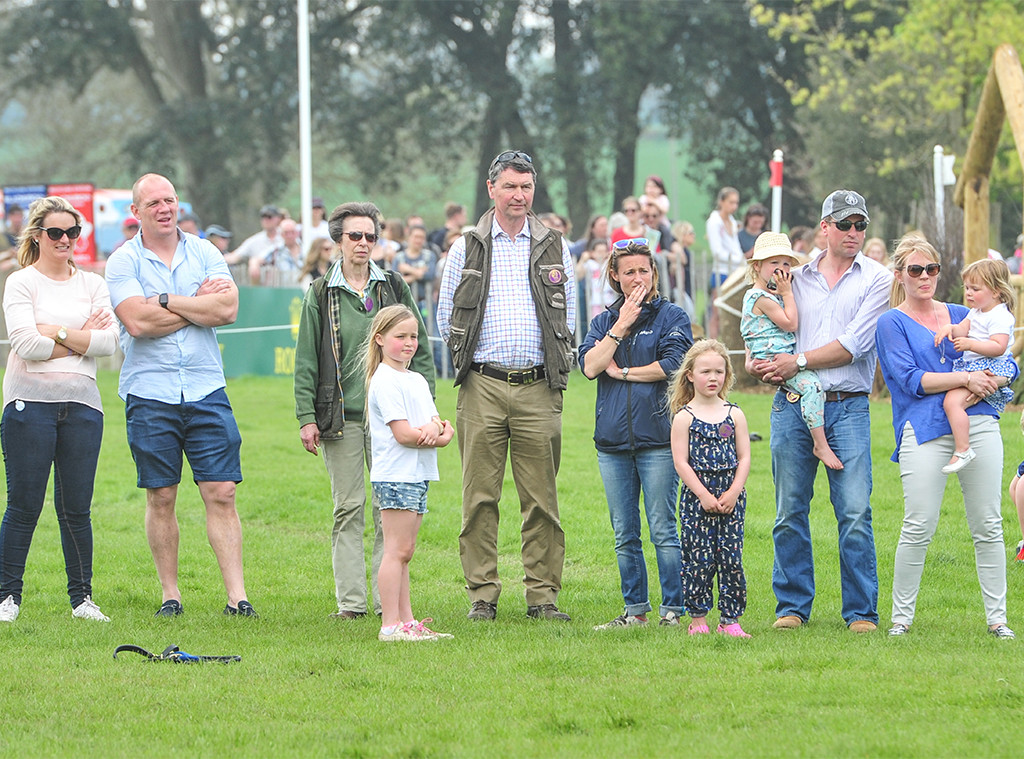 Barcroft Media/Getty Images
While they'll have three or four slots to fill to get what's important to them in there, a new report suggests that Meghan is leaning so far outside the box she's not in England anymore, and likes the name Allegra—"joyful" or "lively" in Italian—for a girl.
Source: Read Full Article